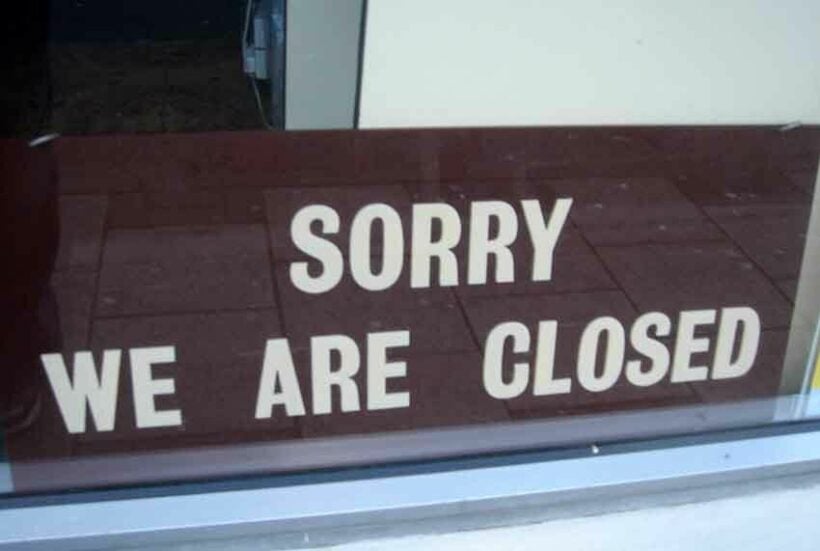 To control the spread of Covid-19 in Bangkok, where more than 28,000 people have tested positive for the virus in the latest wave of infections, the closure order in the capital has been extended a second time, now set to be in place until May 31.
While many entertainment and recreation businesses and venues are ordered to remain closed, some restrictions have been relaxed. Restaurants can now offer dine-in services, but only until 9pm. Restaurants can still offer takeaway services until 11pm.
Businesses and venues that must remain closed include…
Educational places including schools and tutoring centres

Entertainment venues including pubs, bars, karaoke venues and nightclubs

Massage parlours and spas

Recreation and amusement businesses and places including cinemas, theatres, water parks, amusement parks, playgrounds, zoos, skating rinks, billiard halls, bowling alleys, arcades, internet cafes, public parks, gardens

Fitness and sport venues and businesses including public swimming pools, gyms, boxing stadiums, dance studios, golf courses

Care centres such as nurseries, childhood development centres and elderly care centres (with the exception of overnight stays.)

Museums and public libraries
Other restrictions include…
Shopping centres can remain open until 9pm.

Convenience stores and other 24-hour shops must be closed from 11pm to 4am.

Events over 20 people must have permission from the government with a disease control plan.

Face masks are mandatory in public places. Violators face a 20,000 baht fine.
SOURCE: TAT