Bangkok smog: Students stay at home whilst drones buzz overhead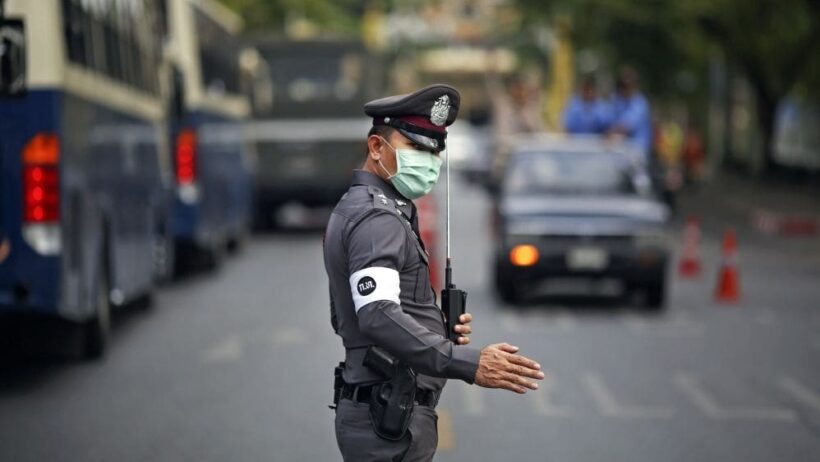 High smog levels in Bangkok are forcing more than 400 schools to close today and tomorrow in an attempt to protect children from harmful effects. The education department says it will review the situation over the weekend.
The Thai capital city is experiencing some of its worst-ever ongoing air pollution levels which are exacerbated by ultra-fine dust particles known as PM2.5.
Traffic exhaust, urning crops, pollution from factories and construction works are being blamed for the haze. Authorities' efforts to clear the air have so far failed and some of their ideas to mitigate the smog have been downright laughable.
Today 50 drones will buzz overhead the city of 10 million people spraying a mixture of water and molasses (gooey, sugary syrup) to try and grab a few pollution particles as it falls to the ground (creating another mess on everything below, including people). Then there is the sight of high-rise buildings around the city spraying water from their rooftops, allegedly on the direct instructions of the Thai PM. Yesterday an instruction also came from the public health department to limit the use of josh sticks and incense during the Chinese New Year festival celebrations next week.
Meanwhile, the real culprits – old buses and trucks, heavy traffic and the smoke from regional sugar cane and agricultural burn offs – continue to contribute to the growing problem. At this stage, no measures to reign in the biggest contributors to the city's PM2.5 problem have been addressed.
The government has tried seeding rain clouds, reducing traffic, and hosing down streets, with little or no impact.
But as bad as Bangkok's pollution levels may be (at 156 level this morning), that still doesn't match New Delhi in India, which is currently hovering around 390, a "hazardous" level of pollution.

Want more from the Thaiger family?
📱 Download our app on Android or iOS for instant updates on your mobile
📧 Subscribe to our daily email newsletter
👍 Like/Follow us on Facebook
🔔 Subscribe to or Join our YouTube channel for daily video updates
Activist lawyer contracts Covid-19 in prison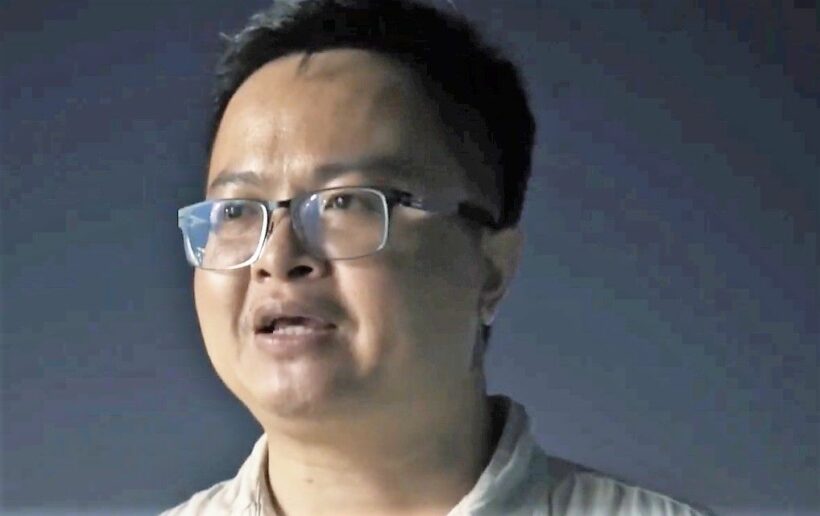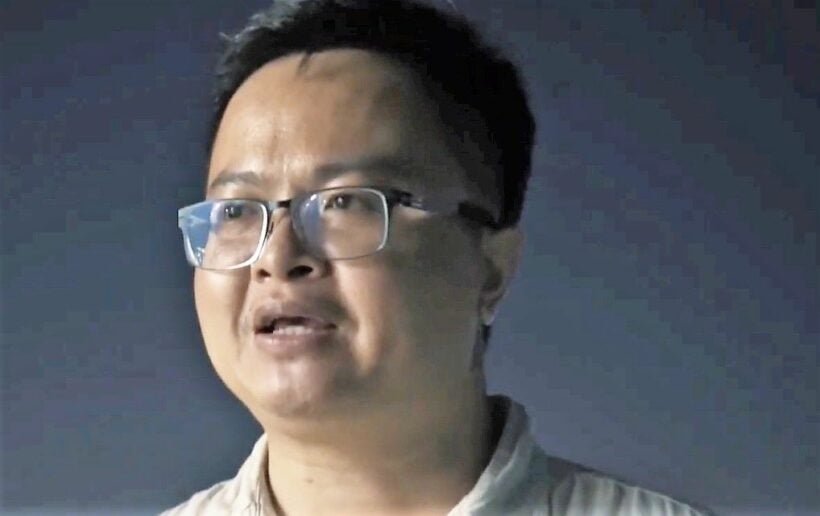 Arnon Nampa, an activist lawyer in jail without bail since February on lese majeste charges has been infected with Covid-19, according to his Facebook page. An anonymous source at the Corrections Department confirmed with Reuters that Arnon had tested positive yesterday and has been sent to the prison hospital for treatment. The department later released a press statement confirming the activist he had Covid-19.
Held without bail for more than 3 months, Arnon has been a leader in the pro-democracy demonstration calling for the resignation of PM Prayut Chan-o-cha, along with a revision of power for the Thai royal family. The protests had gained momentum last summer and still maintain widespread support though the government has cracked down on marches and demonstrations. They have discouraged political dissent by using the lese majeste law, which carries harsh penalties of up to 15 years in jail for anyone who insults royalty in Thailand.
Arnon, who is 36 years old, confirmed this morning he was being taken to the Medical Correctional Hospital in the Chatuchak District of Bangkok. He has been a key legal advisor who helped activists voice a push for reform that was previously unspeakable in Thailand. Once only whispered in private conversations, the call for reform has now been thrust into the spotlight by student protests.
Thailand has seen several outbreaks of Covid-19 within the prison system throughout the country. Clusters in Narathiwat that later spread to Surat Thani prisons as well, and outbreaks in larger prisons in Chiang Mai and Bangkok have recorded about 475 coronavirus infections within prison walls.
The jailed attorney is one of many protesters and activist leaders who have been held for weeks or months without bail on lese majeste charges. 22 year olds Parit "Penguin" Chiwarak and Panusaya "Rung" Sithijirawattanakul are both on a hunger strike to protest being denied bail multiple times. Penguin was hospitalized last week after his health condition worsened, and there are reports that his trial may be delayed after the activist was exposed to Covid-19 by being held in a cell with a prisoner later confirmed to be infected.
Want more from the Thaiger family?
📱 Download our app on Android or iOS for instant updates on your mobile
📧 Subscribe to our daily email newsletter
👍 Like/Follow us on Facebook
🔔 Subscribe to or Join our YouTube channel for daily video updates
Phuket struggles towards herd immunity, vaccine rollout slow in other provinces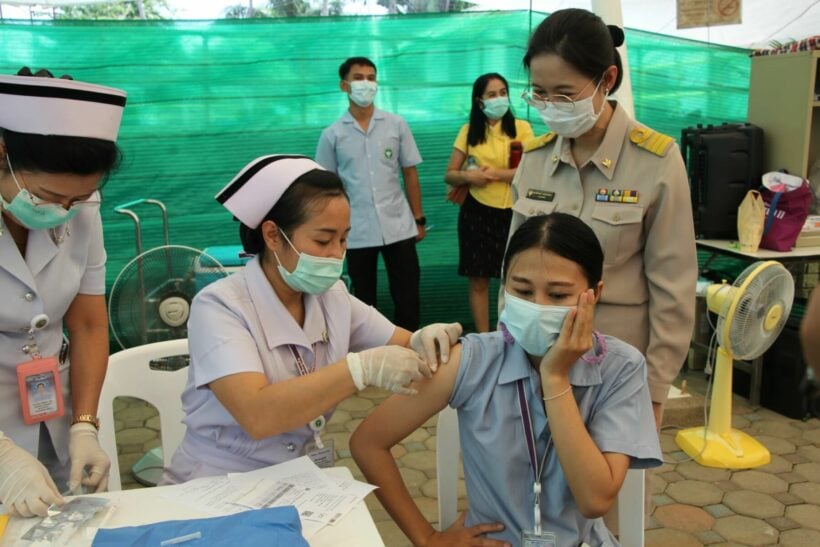 So far, 22% of the population in Phuket is fully vaccinated against Covid-19 while the majority of provinces in Thailand have not vaccinated any of the residents, according to data compiled by researcher Peter Scully.
Bangkok, the epicentre of recent infections with more than 15,000 confirmed cases since April 1, has only fully vaccinated 1% of the population. Around 10 million people live in Bangkok. Surrounding areas Samut Sakhon, Samut Prakan, and Nonthaburi, which have all been hit hard by the recent outbreak, have each only fully vaccinated 1% of their populations.
Despite the recent wave of coronavirus infections, which has made up more than half of Thailand's cumulative count of confirmed cases and virus-related deaths, the Thai government says they are still moving forward with plans to reopen Phuket to vaccinated tourists by July 1.
The island province has been rolling out a mass vaccination campaign in an effort to administer the 2-dose vaccine to 70% of the population by the end of June to reach herd immunity and reopen to foreign tourists. Tourism officials also plan to reopen Krabi, Phang Nga, Koh Samui, Pattaya, and Chiang Mai.
It's unclear exactly how many vaccines have been administered on the island of Koh Samui where health officials are rolling out a mass vaccination campaign. Some expats who work as English teachers on the island say they have received the vaccine. According to Peter's data, 2% of the population in Surat Thani, which includes Koh Samui and Koh Pha Ngan, have been fully vaccinated against Covid-19.
| | |
| --- | --- |
| Province | Population fully vaccinated |
| Bangkok | 1% |
| Nonthaburi | 1% |
| Phang Nga | 1% |
| Phuket | 22% |
| Ranong | 1% |
| Rayong | 1% |
| Samut Prakan | 1% |
| Samut Sakhon | 7% |
| Surat Thani | 2% |
| Tak | 3% |
*Data compiled by Peter Scully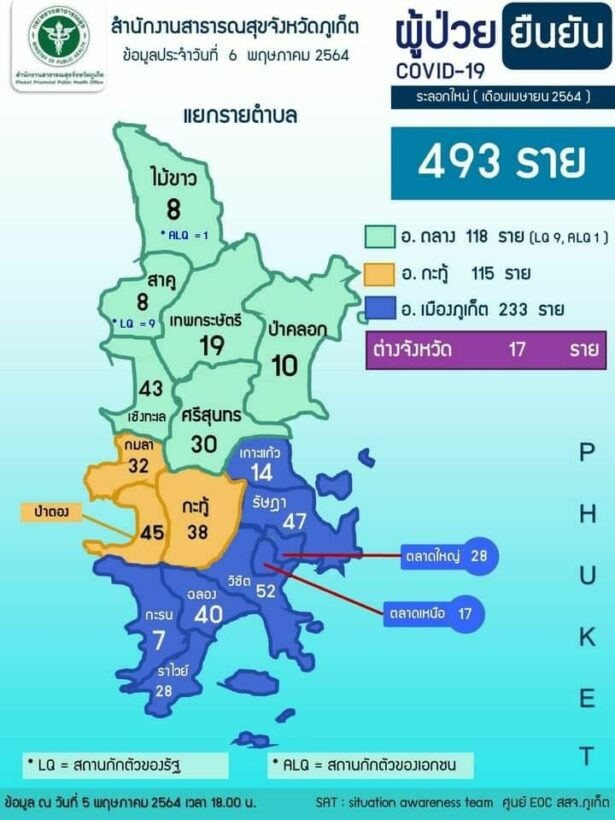 Want more from the Thaiger family?
📱 Download our app on Android or iOS for instant updates on your mobile
📧 Subscribe to our daily email newsletter
👍 Like/Follow us on Facebook
🔔 Subscribe to or Join our YouTube channel for daily video updates
Thursday Covid UPDATE: 18 deaths and 1,911 new infections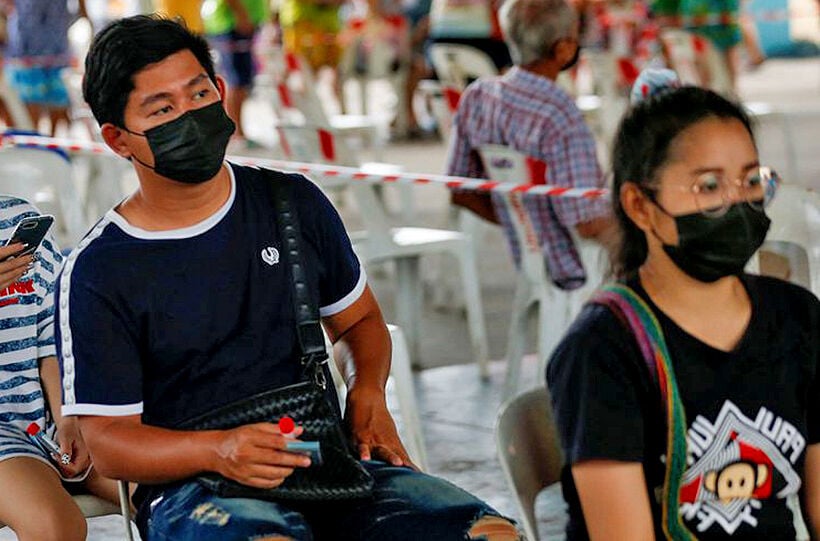 The Thai ministry of health has announced the Wednesday tally from Bangkok and the provinces. There has been 18 new Covid-related deaths and 1,911 new infections in the past 24 hours.
The oddly consistent daily tally suggests that the infection rate is steady and not running "out of control". (The Thaiger is not suggesting anything 'sinister' about the numbers but notes, statistically, that there is little variance in the daily figures despite a highly dynamic situation)
29,680 patients are still under state-controlled care. 2,435 people were discharged from care yesterday.
Here are the provinces with the highest number of new infections reported in the past 24 hours…
Bangkok – 739
Nonthaburi – 273
Samut Prakan – 143
Chonburi – 76
Samut Sakhon – 65
Surat Thani – 53
Nakhon Pathom – 47
Ayutthaya – 35
Chachoengsao – 35
Pathum Thani – 31
Nakhon Si Thammarat – 31
The worsening situation in the Klong Toey 'slum' area, a community of some 100,000, is the BMA and government's most pressing issue. There's been a surge of resources and mass testing in recent days. After recently testing, 1,336 Klong Toey residents over a period of 3 days, results showed 1 in 14 people testing positive. This could produce a new spike in the daily infection total in the next few days.
Meanwhile, a spokesman from the Ministry of Foreign Affairs noted that, following discussions with Thailand's Centre of Disease Control relating to foreigners, expats and access to Covid vaccines, a further briefing on the matter will be made today.
On Tuesday, a ministry spokesperson Rungrueng Kitphati rolled back some of the earlier commitments to vaccinate "everyone", including foreigners with a free Covid vaccine…
"The vaccines right now are only reserved for Thai people who are now at a high-risk level or living in the severe outbreak areas. Expats should wait for a clear policy from the government."
He flatly denied reports of expats living in Thailand being allowed to register for free vaccines. But did offer a glimmer of hope…
"In the future, the country will provide more alternatives for vaccines so they could have a chance of getting it."
Hopefully there will be some clarification of those comments. The Thaiger tips there will be another back-flip and foreigners will be offered some access to the next vaccine roll out (pure speculation on our part). We will report the results of that media conference as soon as it's available.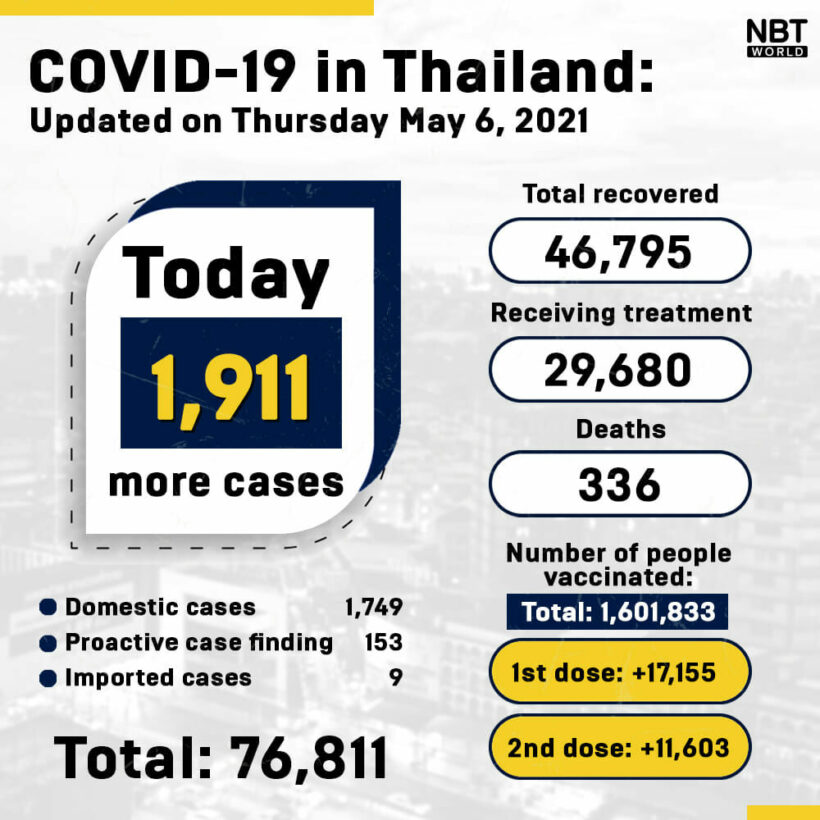 Want more from the Thaiger family?
📱 Download our app on Android or iOS for instant updates on your mobile
📧 Subscribe to our daily email newsletter
👍 Like/Follow us on Facebook
🔔 Subscribe to or Join our YouTube channel for daily video updates