Varanyu holds commanding lead at Singha Laguna Phuket Open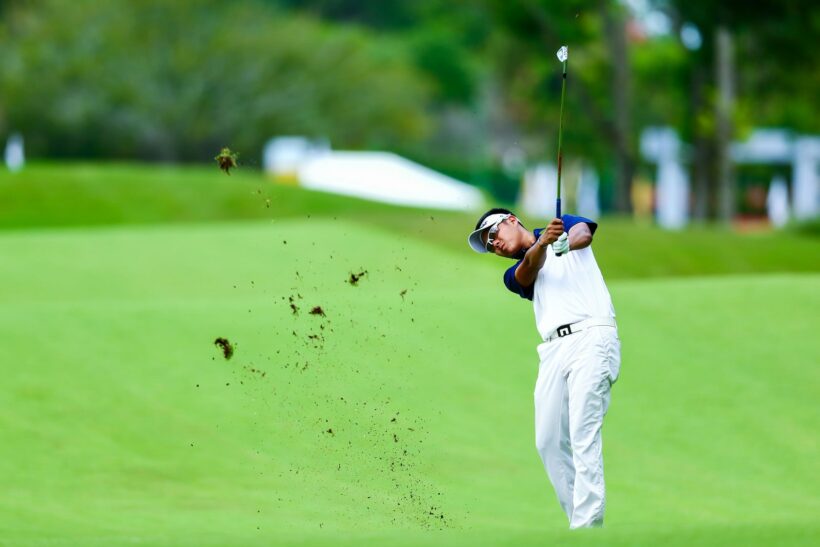 Thailand's Varanyu Rattanaphaibulkij maintained his position at the top with his second round of nine-under-par 61 at the Singha Laguna Phuket Open on Friday.
The 21-year-old Thai carded a flawless round with seven birdies and one eagle to lead the field by seven strokes on a 17-under-par 123 total at the 2 million baht (approx. USD64,000) event co-sanctioned by the Asian Development Tour (ADT) and the All Thailand Golf Tour.
Compatriot Nitithorn Thippong proved relentless in his pursuit of a second ADT win when he returned with a solid round of 66 to take second-place on his own, while Sweden's Oscar Zetterwall took third place following a 67 at Laguna Phuket.
Starting on the back nine, Varanyu eagled hole 14 after a good drive and solid approach with his five-iron left him with a three-footer tap-in. He made the turn at three-under after a birdie on 18 and would follow with six birdies for an inward 29.
"I was hitting everything solid and I played the three par-5s on this course very well and managed to hit the green in two shots on all of them. I enjoy playing this course and being on home ground. Especially since my mother is out here to watch me this week so I want to do well," said Varanyu.

His low round which topped his opening 62, marked his lowest tournament round he achieved since he turned professional in 2015 and he credits his brother, nicknamed "Benz", who is on his bag this week.
"I wasn't nervous at all and I just stuck to my game plan of making fairways and greens. Benz and I were reading the lines well on the greens and I trusted him," said Varanyu who is vying for a maiden win.
ADT winner Nitithorn mixed his card with six birdies and one double-bogey on the second hole when he pushed his eight-iron into the hazard.
"I was playing steady golf all day except for one missed shot. The pin was tucked in the right side and there was a hazard to the right of the green. I told myself to keep it short and hit it left but I pushed it right instead. But I made 16 greens today which was key for me and there were a lot of positives from the round," said the 21-year-old.
Playing in the same group tomorrow, the Thai hotshot is ready to put up a good fight against his close friend Varanyu, who played junior golf with him before he joined the play-for-pay ranks.
"I am happy to be playing with him tomorrow since I haven't seen him in a while. He is playing so well and I want to try and catch up with him tomorrow on moving day," added Nitithorn.
The halfway cut was set at one-over-par 141 with a total of 57 players qualifying for the final two rounds.
The Singha Laguna Phuket Open is the eighth leg of the 2018 ADT schedule and the tour's first stop in Thailand this year. Official World Golf Ranking (OWGR) points are offered on all ADT events with the winner earning a total of six OWGR points while the top-six players and ties earn points on a sliding scale.
The leading five players on the ADT Order of Merit at the end of the season will earn playing rights on the premier Asian Tour for the 2019 season.


Leading round two scores
123 – Varanyu RATTANAPHIBOONKIJ (THA) 62 61
130 – Nitithorn THIPPONG (THA) 64 66
131 – Oscar ZETTERWALL (SWE) 64 67
133 – Samarth DWIVEDI (IND) 65 68, Mathiam KEYSER (RSA) 66 67
135 – Worrasorn SUWANPANANG (THA) 68 67, Donlaphatchai NIYOMCHON (THA) 68 67, Simon YATES (SCO) 67 68, Chaiphat KOONMARK (THA) 70 65, Pawin INGKHAPRADIT (THA) 66 69

Thaiger Radio News – Tuesday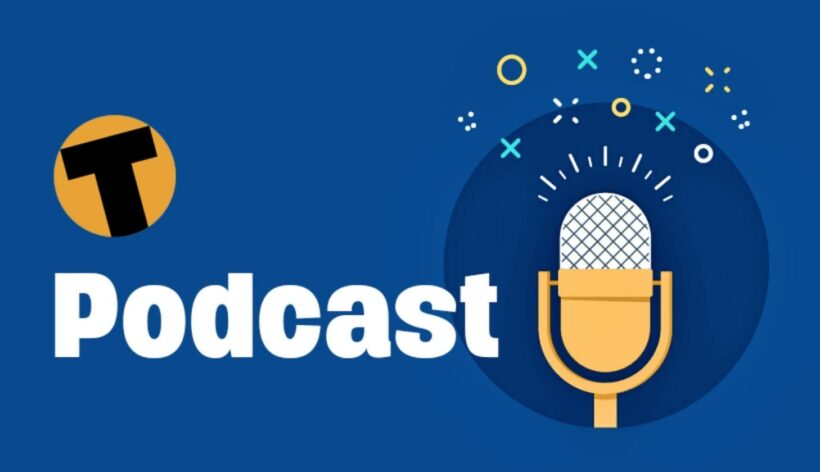 Motorbike driver killed in Thepkasattri road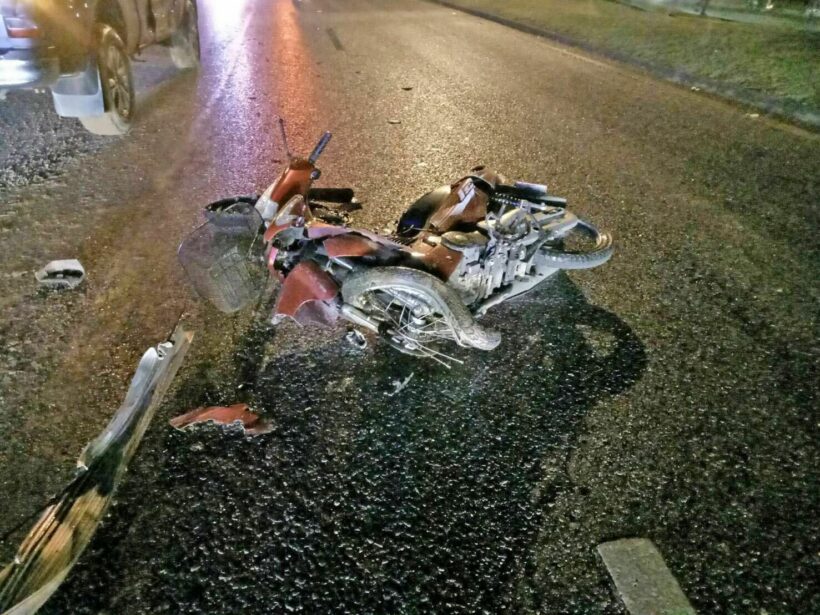 A motorbike driver has died after colliding with a pickup truck last night (August 20).
The incident happened near the new Honda Marine showrooms and offices on Thepkrasattri road, southbound, at about 11.45pm last night.
Rescue workers and police arrived at the scene to find a damaged motorbike on the road. Nearby they found the body of a motorbike driver who was later identified as 20 year old Nakarin Noognern from Phang Nga.
Nearby was a pickup truck. The 24 year old driver, Satawat Raksamerwong from Udon Thani, was waiting for police.
Police say that Nakarin was driving his motorbike at high speed heading from Thalang towards Phuket Town. Satawat was driving the pickup and allegedly cut across the path of the motorbike.
Khun Nakarin wasn't wearing a helmet and no alcohol or drugs were not detected on Satawat following a drug test. Police are yet to press charges at this stage.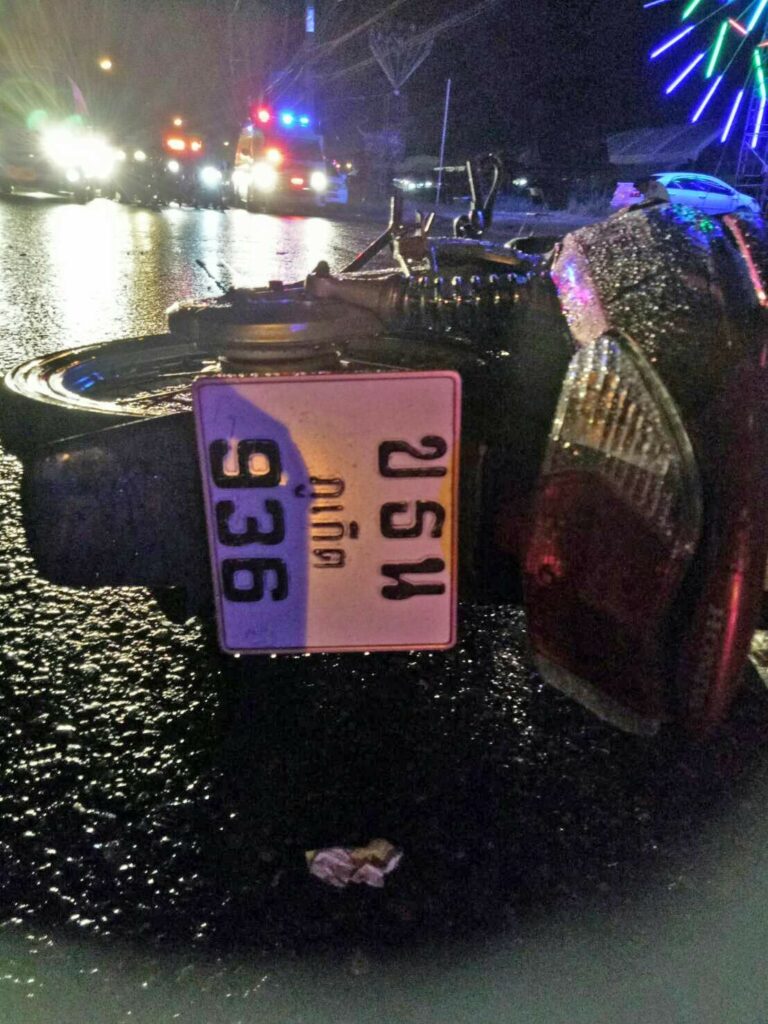 Muay Thai for five year olds – Sport or child abuse?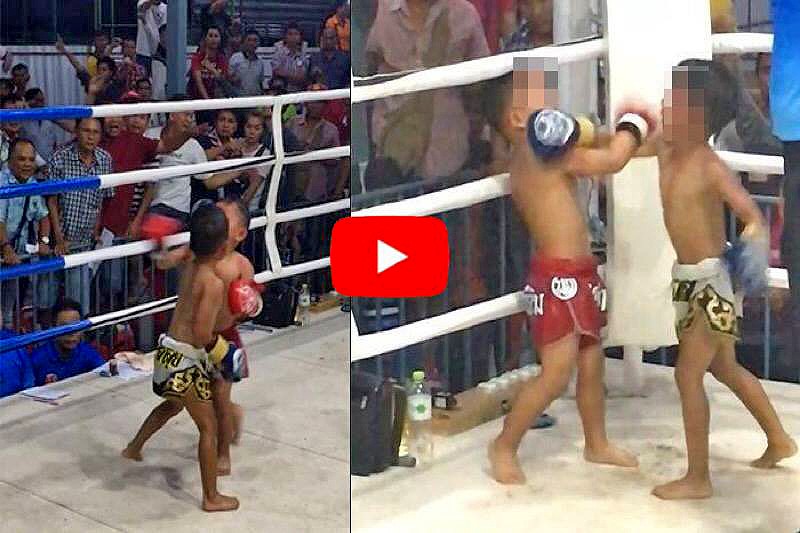 Video of two five year olds fighting in a boxing ring has sparked a lot of reaction. The young kids in the 17 kilo division (yes, there's such a thing) are shown punching each other's heads, with the occasional kick, as a crowd of baying adults urge them on.
Sanook reports that as one boy is repeatedly forced into a corner the referee makes no attempt to seriously intervene. He merely lets the boys continue flailing at each other in the center of the ring.
Neither child is wearing any head protection.
The video – posted by "Yuthaphoom Khunseuk Tragoonyang" – goes on for a full two minutes. You can watch the video HERE.
Sanook say opinion fell into two camps – one group were praising this as an expression of Thai culture though the national sport of Muay Thai, the other condemning it as nothing more than child abuse for the pleasure of adults that violated the rights of children.
Sanook said that doctors at Mahidol University have stated that 100,000 children under the age of 15 are competing in Muay Thai prize fights in Thailand. They point out that children of this age should not be fighting due to potential damage to the brain.
The Thaiger story about the Mahidol University report HERE.
Sanook said that moves are currently being made to seek a change in the law that allows such "sport".
SOURCE: Sanook