How Much Does a Hair Transplant in Turkey Cost?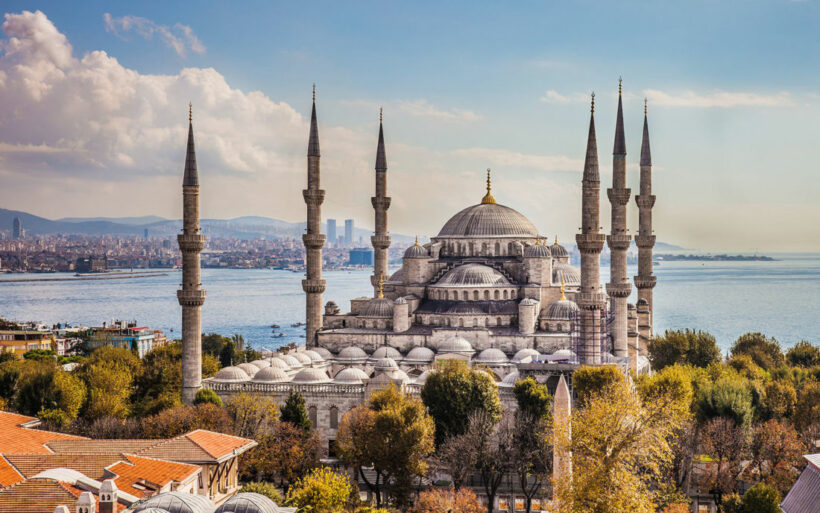 Turkey is one of the top five medical tourism destinations on the planet right now, with one of its most important components being the Hair Transplant procedure. Hundreds of hair transplants are performed in the country every day. Thanks to its highly-skilled doctors, top-notch equipment, and ultra-hygienic clinics, the country has become the premier destination for those who want to restore their head of hair to its former glory. It's not uncommon to walk the streets of Istanbul and see dozens of men wandering around with the same head bandages on!
Turkey is particularly well known for its Follicular Unit Extraction (FUE) hair transplantation method. In fact, Turkey is considered one of the pioneers of this technique. Although FUE takes 3-4 hours to complete, it is the preferred method now because the final result is much more natural-looking than other methods, such as Follicular Unit Transplantation (FUT). The FUT method is known to leave a linear scar at the back of the head, while FUE does not leave any noticeable scarring.
Quality Hair Transplantation in Turkey
Patients don't have to be concerned about the quality of a hair transplant in Turkey as the medical facilities offer fully qualified doctors and technicians with in-depth knowledge, skill, and experience to perform the best hair transplants. The doctors use cutting edge medical equipment to ensure patients are safe and get the best possible results possible. If you are not sure about which medical facility you can trust for your hair transplant procedure, look for one with international accreditation, such as the International Organization for Standardization (ISO).
Medical facilities offering high-quality hair transplants are plentiful in Turkey and can be found in almost every city, with most being located in Istanbul and Izmir. According to MyMediTravel, the best places to undergo hair transplantation in Istanbul are Istanbul Aesthetic Clinic, Asya Hospital, and LifeMed. But if you prefer Izmir, the ClinicHair and SALUSS Medical Center are among the top clinics in the City.
The Cost of Hair Transplantation in Turkey
With all of the technology, experience, and quality that Turkish clinics deliver, most people are surprised at how affordable hair transplantation procedures are in the country, especially compared to other Western countries where they can cost as much as $30,000 USD. When booking through MyMediTravel, prices start from just $1,500 USD (approx. 1,360 EUR/1,185 GBP) for around 3,000 grafts with a whole range of add-on services included, such as:
Accommodation (2 nights stay in a 4-star hotel)
VIP transfers (Private car. From the hospital to the hotel, then to the hospital, and back)
Translator service if needed
Painless Local Anesthesia
MicroFUE maximum density pre-operation haircut
PRP Treatment Medications
Post-operative care essentials, such as Shampoo, Special Hat, Neck Pillow, Multivitamin, etc.
PRP therapy to stimulate better hair growth.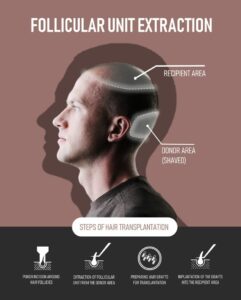 What to Expect After FUE Hair Transplant in Turkey
After the procedure, your doctor will apply a bandage to the donor area and provide you with pain relief meds and anti-inflammatories, before you can go back to your hotel or even do some site seeing. The next day, you'll to go back to the clinic so the doctor can remove the bandaging and examine the areas of intake and the transplantation of follicles, before washing your hair using a special technique that you'll be taught to do by yourself. The special shampoo is used to help restore the skin. Then it's up to you, more site seeing, chill at the hotel, or just fly home – you'll only need to stay local for a few days. A long weekend in Istanbul?
Interested? Inquire with MyMediTravel today and get a bespoke quote.
Thailand's hospitals well equipped to handle Coronavirus patients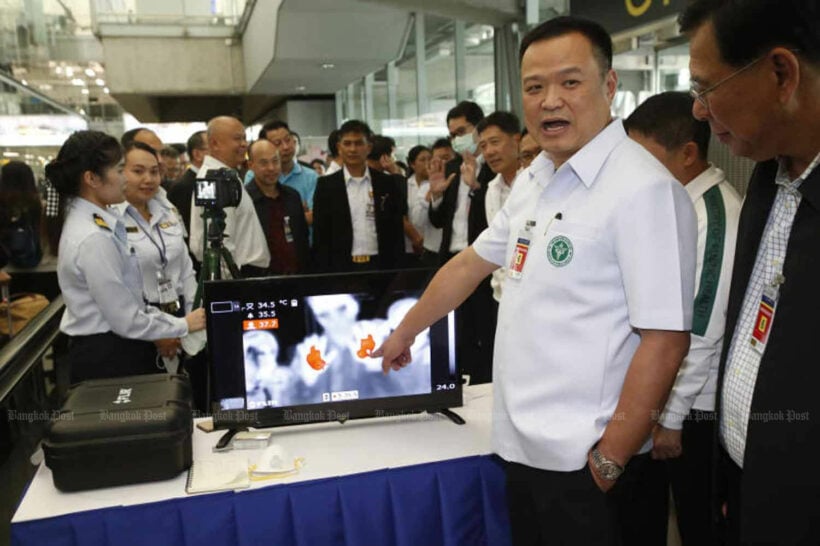 Thailand was the first country outside of China to report novel coronavirus (2019-nCoV) on 13 January 2020. As of February 19, the number of confirmed cases remains at 35 – 15 of whom have recovered and been discharged, while the other 20 remain in hospital.
Thai officials have stated that the Kingdom is one of the most prepared countries in Asia in the event of an epidemic. The country is ranked second strongest in the region for its healthcare system, a system capable of treating the sick and protecting healthcare workers. The Thailand Ministry of Foreign Affairs also pointed out that the country is well-prepared to handle the coronavirus infection as they did successfully with the MERS and SARS epidemics. Following the coronavirus outbreak, Thailand has become a model for other countries for its measures to keep the coronavirus concealed and providing outstanding healthcare, despite its hesitation to block the arrival of new Chinese tourists.
With more than 60 JCI accredited hospitals, Thailand is, indeed, ready to handle any emergency. Doctors and hospitals in the country are well-equipped to treat coronavirus patients. It is reported that Thai doctors have found a promising treatment for the virus. It is also worth pointing out, again, that 10 people in Thailand have recovered from the virus, the highest number of recoveries outside of China.
Bumrungrad International Hospital, the top hospital in Thailand according to MyMediTravel, reaffirm the trust of their visitors and patients by implementing the use of thermal imaging cameras at their entrance points. These thermal imaging cameras can quickly screen any individual for fever and are used for the safety of their patients, visitors, employees, as well as the wider community. Bumrungrad also ensures that their experts in managing the spread of infectious disease are able to help coronavirus patients.
Other prestigious hospitals, including Sikarin Hospital and Bangkok Hospital Bangkok, are armed with the latest medical technology as well as skilled experts to handle patients with coronavirus. Just like Bumrungrad International Hospital, these hospitals also installed body-temperature scanners at their entrance points. While people who have fevers in hospitals are very common, anyone whose temperature rises over 37.5 °C will be quarantined and tested for H1N1, influenza A & B, and RSV viruses. If the flu tests are negative, the patient will have a blood sample taken to be sent to the government science center to test for the coronavirus.
It is well worth noting that all hospitals across the country strictly follow the Ministry of Public Health's protocols and they work hand in hand with Thailand DDC and other health organizations. The hospitals make sure that their surveillance standards and control measures are reviewed and updated constantly. With the knowledge and experience of their medical professionals in dealing and containing infectious diseases, Thailand's hospitals implement the most meticulous safety measures possible and utilize the best medical equipment to help handle coronavirus patients. So stay strong Thailand!
Thailand Medical Tourism, 2020: Reviewed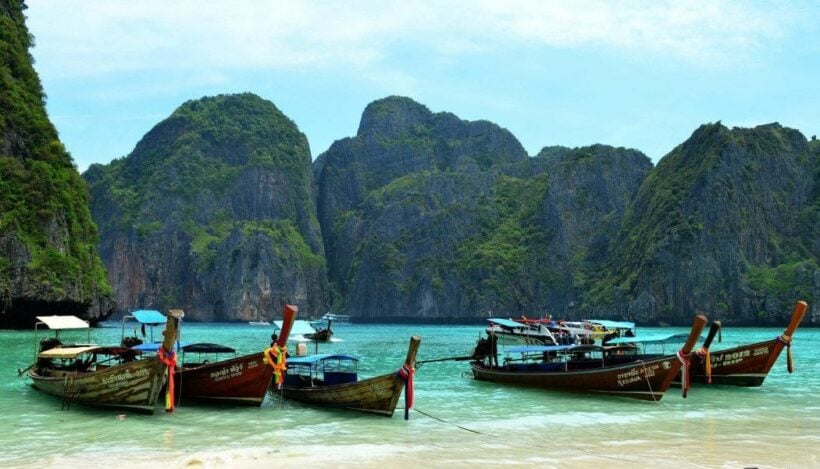 Following on from our previous review of Thailand's Medical Tourism Industry, we've seen the highs and lows across 2019 and now into 2020. The highs mostly focused on the value of the Thai Baht and the lows centered around the Coronavirus, with Thailand still welcoming Chinese tourists, weeks after most countries closed their borders to them. The impact can easily be seen with many medical tourists canceling their travel plans whilst the whole planet waits in anticipation to see what the real damage of this virus will be. Nonetheless, the interest is still there and the MyMediTravel team is busier than ever.
We've put together our analysis from a new sample of 1,000 English-speaking, non-Thai based customers and made some interesting discoveries.
It's no surprise that the Aussies make up nearly a fifth of all arrivals, given its relative proximity to Thailand, but what is surprising is that Americans make up the largest group at 20% – the country with by far the biggest medical tourism market in the world! Our neighbor, Singapore, understandably provides 10% of arrivals – Thailand is much cheaper after all and a 1.5-hour long flight can cost as little as $76, return. It is worth noting that Chinese and other non-English speaking medical tourists have not been included in this survey, as they tend to travel with a local facilitator who can provide around the clock assistance.
Almost two-thirds opt for a medical facility in Bangkok, most likely due to the abundant supply of competing facilities who bring the prices down when compared to the other cities and regions. Heavily weighted in favor of females, no wonder given that the second most popular procedure is Breast Augmentation! But notice the 'very-2020' addition of a third gender, Trans. Gender is no longer a binary option, with 3% identifying themselves as neither male or female.
CoolSculpting, ever heard of it? Click the link for more information, but in a nutshell, it's a non-invasive alternative to liposuction where the fat cells are frozen and slowly die off, with the body excreting them naturally over the following weeks. The procedure is ideal for those who have smaller more stubborn fat in areas like the 'muffin top' or the 'love handles'. The rest of the top-10 procedures are mostly different types of cosmetic surgery with, of course, Gender Reassignment and also the Hair Transplant among them.
Finally, analyzing the popular facilities, we see the undisputed champion of Thai medical facilities, Bumrungrad at the top, with the Sikarin Hospital not far behind – offering almost as many procedures and services, but at a fraction of the cost. Bellamode, formally know as KTOP Clinic and Yanhee Hospital are fast gaining a reputation for being up with the best cosmetic surgery facilities in the region.
Paying the price for beauty: Top treatments for women in Thailand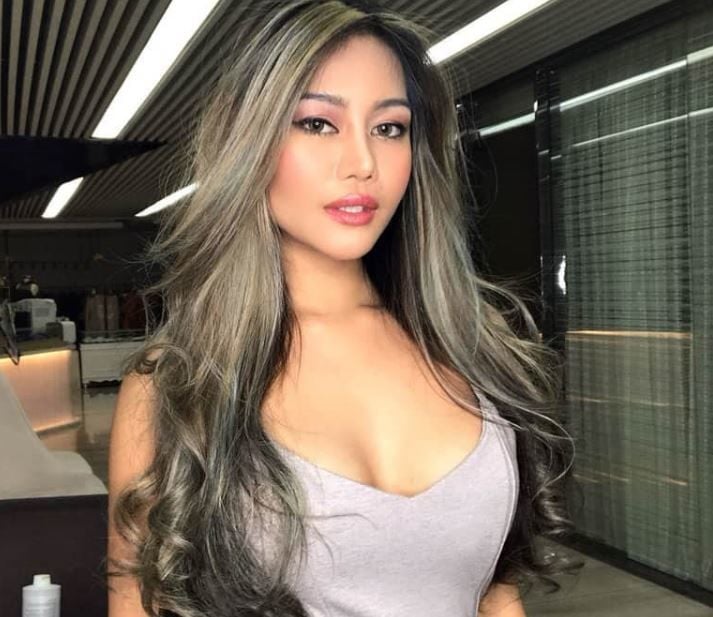 As the thirst for plastic surgery in Thailand grows, this has led to many Thai females searching for alternative beauty solutions. In fact, Thai ladies are seeking better ways in order to achieve the ultimate look via cosmetic treatment. Now, who said beauty was only skin deep.
Thanks to an emerging market where overseas patients benefit from top-notch surgeons at a fraction of the price, Thai women are starting to see the benefits. With greater accessibility, cosmetic surgery is not purely for the wealthy. Thai girls working in numerous jobs in varied sectors are presently saving every baht for a cosmetic procedure.
"Thailand is undeniably a world leader in medical tourism. Over the last decade alone, the industry has generated more than $5 billion. Coupled with affordable healthcare in modernized hotel-style hospitals, Thai women are seizing the opportunity to go under the knife in pursuit of a better version of themselves" says Paulie Webster of MyMediTravel.
Thai women are looking to achieve a cuter or more alluring look based on their current visage. Consequently, over the next few years, the trend points towards increasing demand for eyelid surgery, facial contouring, and rhinoplasty procedures.
As far as the latter is concerned, nose jobs have been gaining in popularity. Due to the shortage of a western-style bridge, Thai women are becoming more and more aware of this specific feature and looking for ways to enhance their appearance.
Meanwhile, breast augmentation procedures in Thailandhave never been so popular with Thai women. Boob jobs are considered to be one of the most common procedures as Thai women's figures and breast shape tend to be slightly flatter. In addition, a yearning to become more Westernized in terms of a fuller breast shape has seen many women look to one of the 60-plus JCI-accredited hospitals across the country.
And with recovery time taking less than four to six weeks, it is no wonder Thai ladies are penning these procedures into their diaries. However, one of the most en vogue treatments Thai women are favoring at the moment is Asian Double Eyelid Surgery, also known as the Blepharoplasty.
Following the latest fashion craze, this new beauty standard, hugely popular in South Korea, has dramatically changed the cosmetic landscape. Bigger double-lidded eyes are most certainly in along with a narrower face, smaller chin, and paler skin. These qualities have now seen a recent upsurge in Thai females wanting to appear like their South Korean counterparts. Many will stop at nothing in order to achieve the ultimate double eyelid via surgical methods.
Supporting evidence also suggests that the number of double eyelid ops is becoming even more appealing. Figures from the International Society of Aesthetic Plastic Surgery reveal that double eyelid treatments are currently in the top 5 most carried out global procedures. Making the eye area richer and fuller, there has been in excess of 1.5 million procedures undertaken in the last two years alone which is set to rise in South East Asia.