Situation critical for Phuket's water supply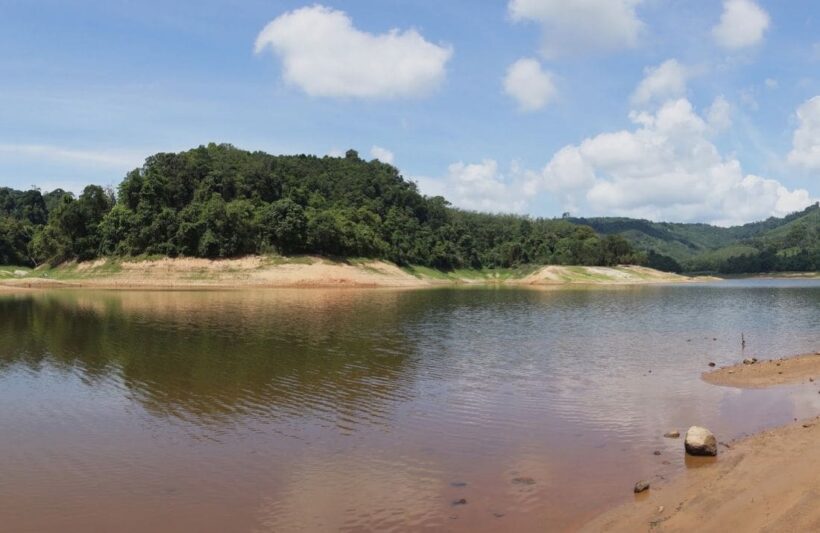 Phuket has an acute water shortage. But there has been no warnings or even suggestions of restrictions from the Phuket Water Authority. Instead residents are heading to the local media to vent their frustration.
On February 6 the PWA foreshadowed odd/even day water restrictions for some residential areas of the island, only to rescind the action the next day saying "there was no water shortage".
Announcement of water rationing HERE.
Just the next day "there's no problems" HERE.
"The Royal Irrigation Department Phuket Project has confirmed that water in reservoirs – Bang Neaw Dam Reservoir, Bang Ward Reservoir and Klong Katha Reservoir are enough. So the PWA can normally service people. Water restrictions are cancelled. We apologise for an inconvenience."
But in recent weeks the site of water trucks traversing the island has become common – even on the weekend the provincial government requested water trucks to not use Patong Hill on Songkran day, a specific directive at the island's numerous water trucks that are now doing brisk business at highly inflated prices.
And in recent days The Thaiger has received many messages from all sectors of Phuket saying that their potable water supply has either trickled to a dribble, is highly discoloured or simply stopped altogether.
"Yesterday we woke up with no water in Ketho Kathu. My landlord who lives in the area said "Water off in Kathu? Now we don't have water here."
"We have a bore but friends a couple of Sois away in Saiyuan (Rawai) have had little more than a trickle for weeks now."
"Kamala main street down to less than half a day. Supposed to be a full day every other day."
"Kathu. Pressure low before. Now no water."
"Kamala at my shop it is only trickling down and most of the time for 30 days no have"
"Chalong no water."
"No water in Kathu. PSU area."
And there's no escaping the site of Phuket's three main catchments where the water level is critically low.
The hope is that Songkran, the annual water festival and Thai new year, will bring in the wet-season rains and fill the dams again.
Statistically the monsoonal rains usually start in mid to late April with May being one of the wettest months of the year. Usually.
But the weather is not 100% reliable and the PWA's non-action on the matter, relying on prayers, high-hopes and crossing their fingers could end up a critical issue if Phuket actually runs out of potable water.
Much of the current problems could have been avoided with the planned water rationing going ahead nearly two months ago, as originally announced. The PWA would have had full co-operation from almost everyone who realises that the island's fresh water supply is a precious resource that needs professional management.


Read more headlines, reports & breaking news in Phuket. Or catch up on your Thailand news.
Two Aussie cave diving doctors holiday in Phuket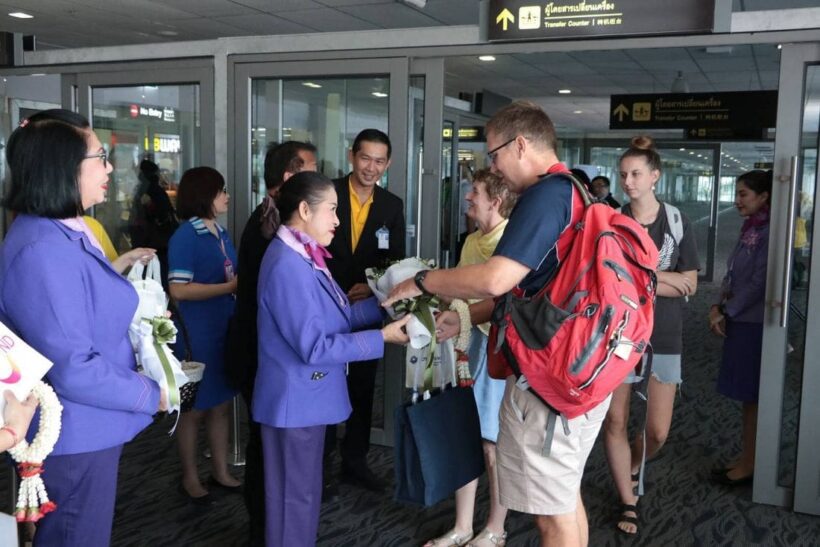 Today at the Phuket International Airport officials welcomed Dr.Richard James Harris and Dr.Craig Challen, Australian divers who were part of the rescue team that recovered the 13 young footballers from the Tham Luang caves in Chiang Rai last July.
The two doctors devised the plan to train other divers about anaesthesia and medically sedate the Mu Pa team so they could be safely removed from the caves.
The pair are on holiday in Phuket following visits to Bangkok and Chiang Rai. In Chiang Rai this week they met up with some of the other divers and reunited with the 13 footballers to check on their condition and meet their families.
The two doctors received the Australian of the Year award earlier this year, the highest civilian award for Australian citizens.
PHOTOS: Phuket International Airport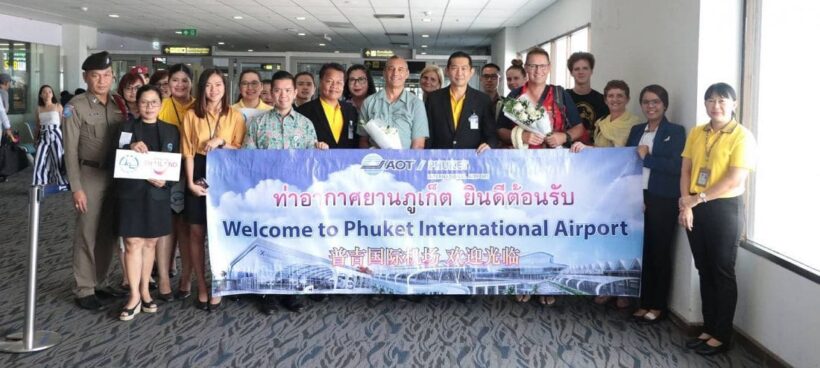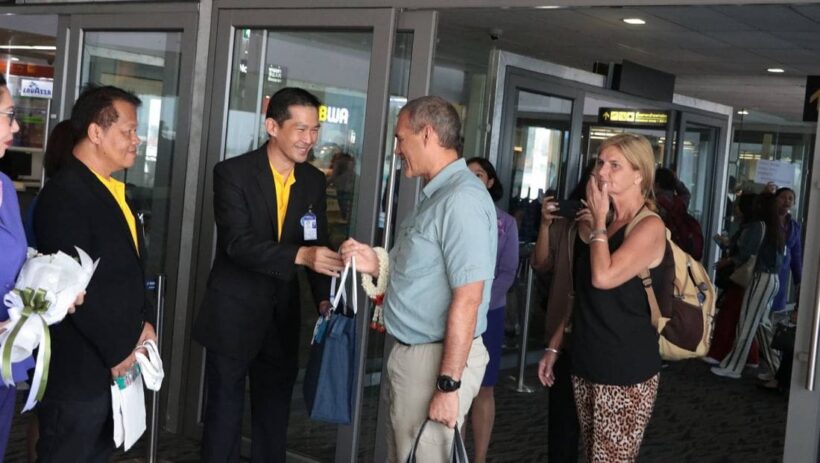 Man found dead in pickup with charcoal burner in Rassada, Phuket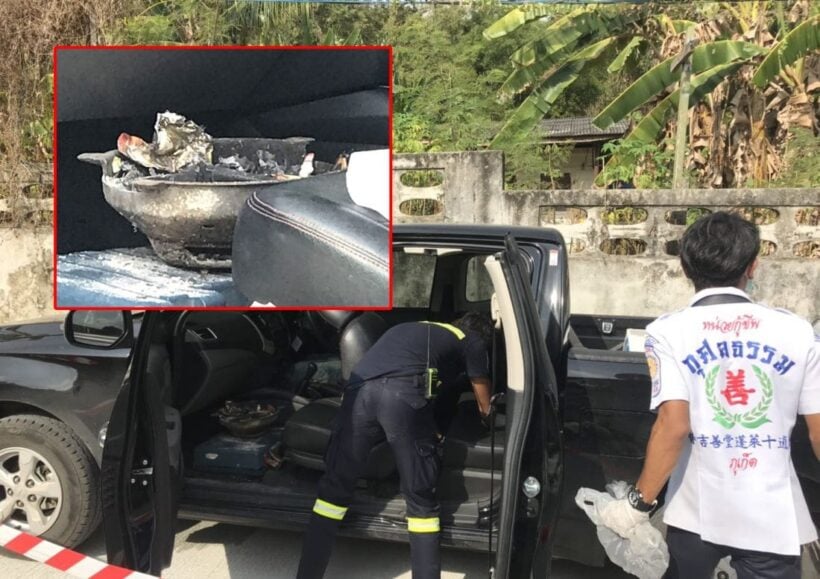 A man has been found dead inside a pickup truck with a coal burner also inside the vehicle in Rassada this morning. Police were notified of the situation in Soi Muen Sri in Rassada.
Police and emergency responders arrived to find the man's body in the parked pickup truck. The man was identified as 28 year old Weerawat Pakdeewirot from Phuket.
A coal burner was also found inside the vehicle. A suicide note addressed to his girlfriend was also found. The letter stated that he was facing financial problems. His body was taken to Vachira Phuket Hospital.
Police says that Mr Weerawat is a CCTV camera and internet contractor. His home was only 50 metres from the scene. Yesterday locals noticed his pickup parked at the scene. Today they saw the pickup in the same location and went to check out the situation.
Police are continuing their investigation.
If you or anyone you know is in emotional distress, please contact the Samaritans of Thailand 24-hour hotline: 02 713 6791 (English), 02 713 6793 (Thai) or the Thai Mental Health Hotline at 1323 (Thai).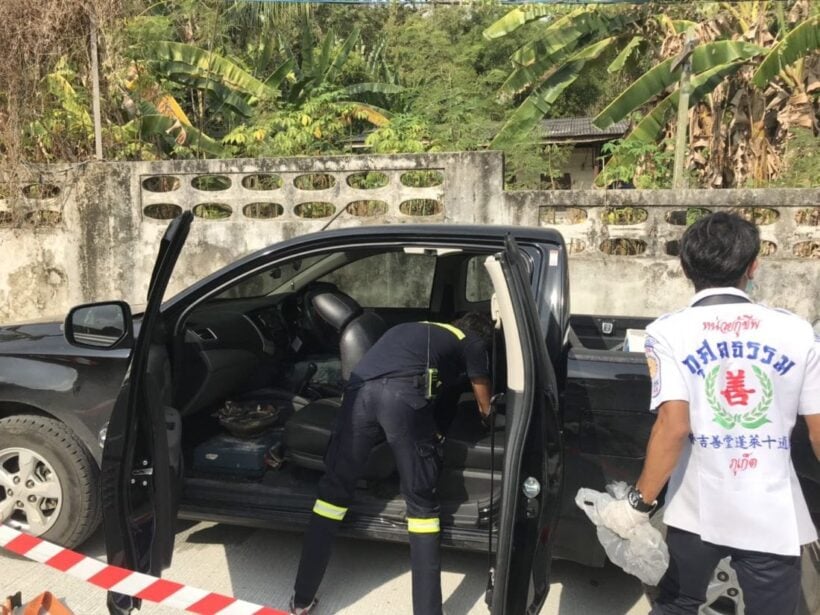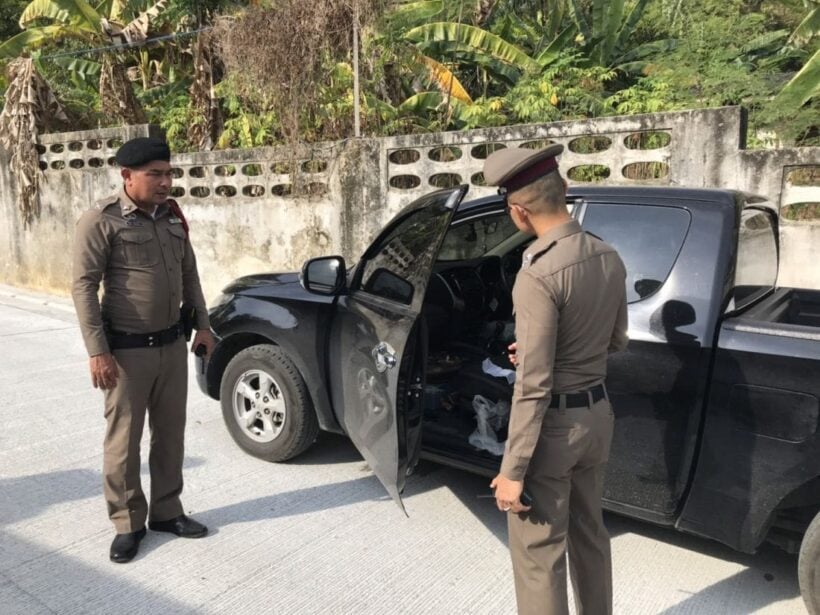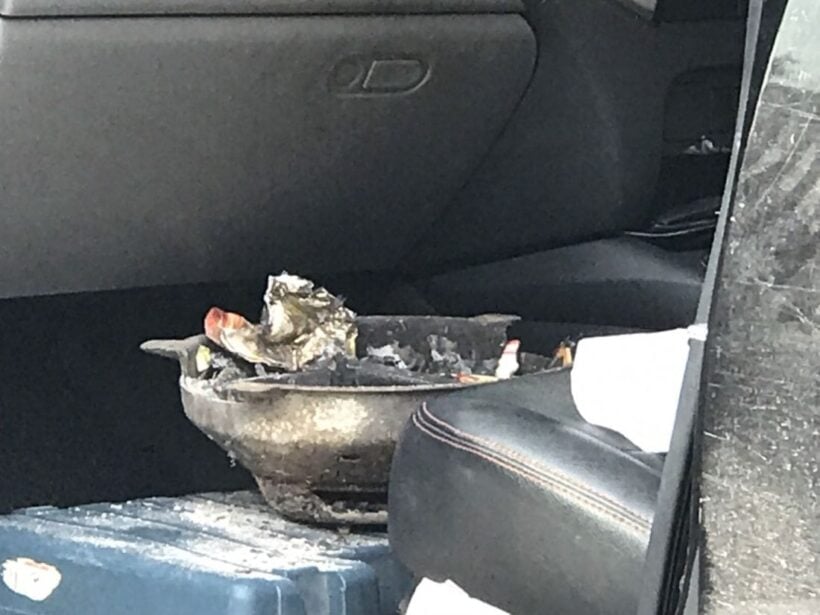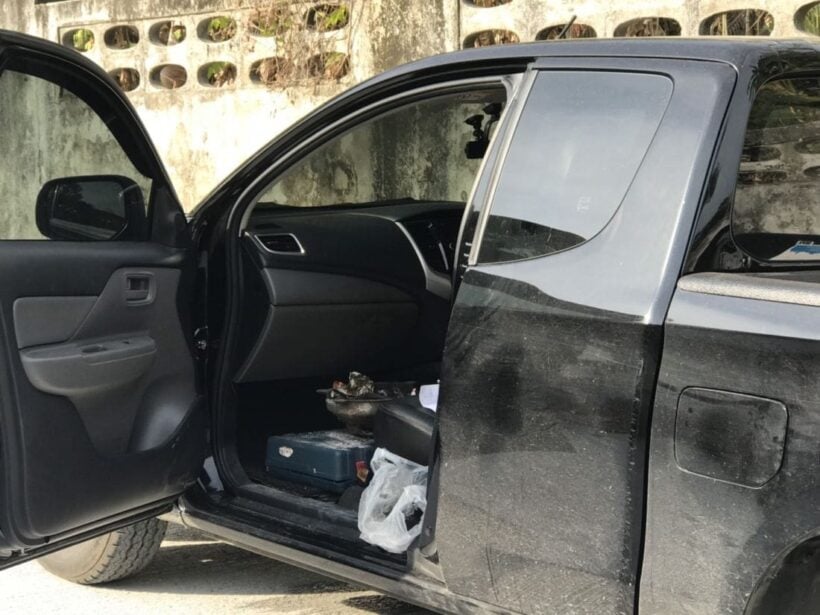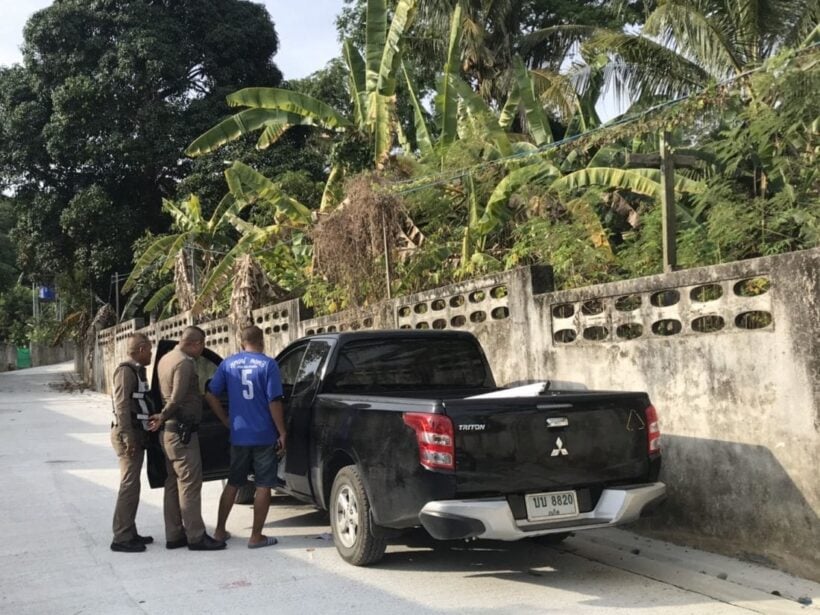 Injured Brahminy Kite (bird) rescued in Karon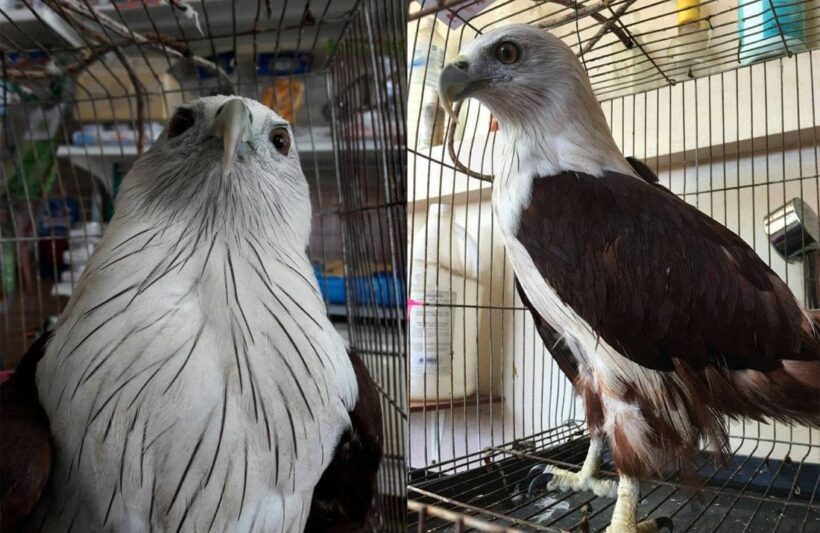 An injured Brahminy Kite has been rescued by locals in Karon, Phuket.
The mature Brahminy Kite was found in Karon this week. Locals who found the bird contacted the head of Khao Phra Thaeo Non-Hunting Area, Pongchart Chueahom.
The Brahminy Kite had a wound similar to a bite wound under its wing. It was unable tp fly. It is now being treated at a pet hospital in Thalang until it is ready to be set free.
The Brahminy Kite is a protected species in Thailand.
The brahminy kite (Haliastur indus), also known as the red-backed sea-eagle in Australia, is a medium-sized bird of prey in the family Accipitridae, which also includes many other diurnal raptors, such as eagles, buzzards, and harriers. They are found in the Indian subcontinent, Southeast Asia, and Australia. They are found mainly on the coast and in inland wetlands, where they feed on dead fish and other prey. Adults have a reddish-brown body plumage contrasting with their white head and breast which make them easy to distinguish from other birds of prey – Wikipedia