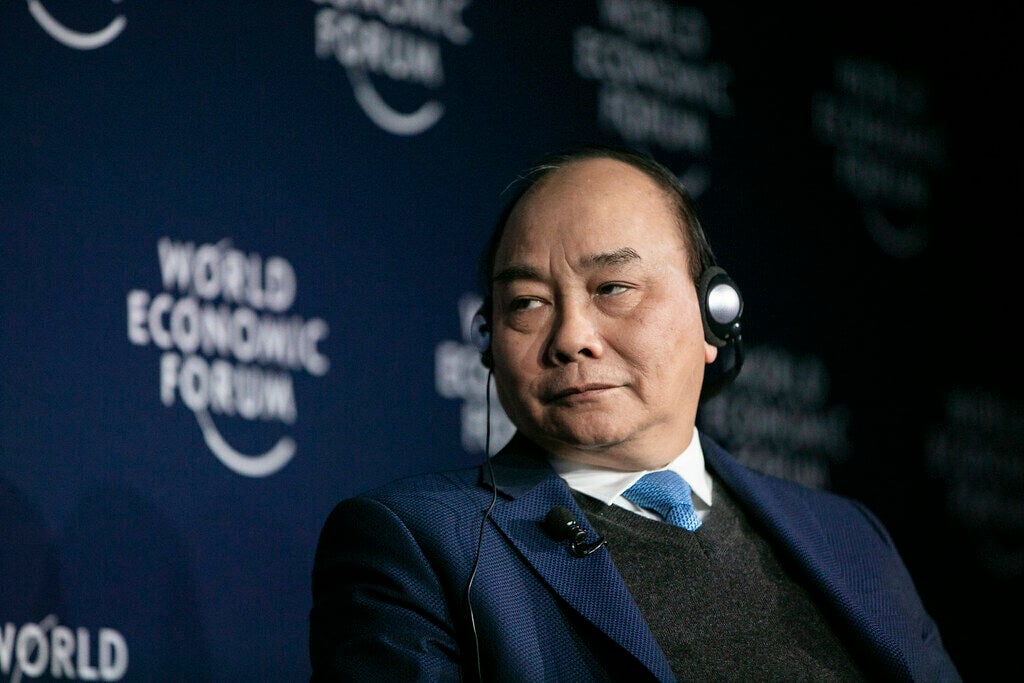 Vietnam President Nguyen Xuan Phuc submitted his resignation after being found guilty of committing violations and wrongdoing against officials under him.
The Vietnam News Agency reported the resignation, citing the party's Central Committee.
"Fully being aware of his responsibilities before the party and people, he submitted an application to resign from his assigned positions, quit his job and retire."
The 68 year old former prime minister only held the presidential position for two years. Speculation mounted after two deputy prime ministers were dismissed earlier this month. According to the BBC, the two prime ministers and other officials are facing criminal charges. Hundreds of other Communist Party members are also reportedly under investigation.
The BBC also stated that the dismissal of officials could be part of a move by General Secretary Nguyen Phu Trong to consolidate his authority by ousting more senior officials that are seen as being pro-Western and pro-business. Trong was given an unprecedented third term at last year's party congress. The move is also seen by many as a power struggle at the top of the party which does not permit challenges to its monopoly on power.
Phuc's resignation requires approval from the National Assembly. According to Reuters, the legislature is holding a rare, extraordinary meeting this week. It is not clear who will take over as president if Phuc is allowed to resign.
Vietnam has no paramount ruler and is officially led by the party's secretary, president, prime minister and parliament chair, which are known as the four pillars.