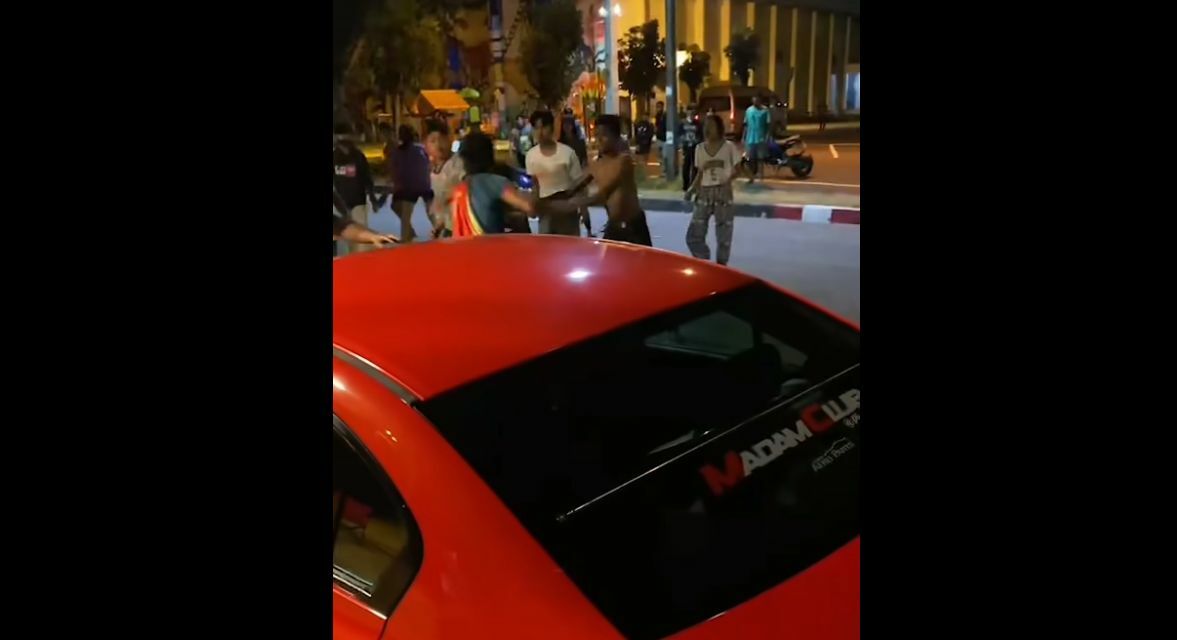 Another video of a teenage fight is making rounds on Thai social media.
A video went viral on social media on Sunday of a large group of Phuket teens attacking another teen after a reported motorbike collision. The incident happened in Saphan Hin park.
The video's poster, under the Facebook name JP Karaged, said a teenager ran his motorbike into the motorbike of two other teens. He said after that, a row ensued, and a fight broke out.
The poster said the teenage boy who hit the other teens' motorbike appeared to be intoxicated.
The video, nearly two minutes long, shows a large group of teenagers on the side of the teens whose bike got hit, crowding around the boy who hit them, punching and kicking him.
Meanwhile, two girls in the group pull their male friends back by their shirts, trying to break up the fight.
At the end of the video, the man who got attacked appears to bow in apology, before walking back to his motorbike.
Brawls involving rowdy teenagers across all areas of Thailand occasionally make headlines throughout the kingdom.
In November, a group of angry Pattaya teens allegedly assaulted the guards of one nightclub on the street. The youths reportedly attacked the Jannaat club guards for not allowing them to enter the club at 4am on a Tuesday, well past the legal closing time of 2am.
After being denied entry to the club, the teenagers reportedly took revenge. One guard said the teens showed up at the club's entrance and began insulting the guards about denying them entry the other day. The insults eventually led to a physical fight, and four guards were injured.
In August, Bangkok police tried and failed to stop a fight between about 110 students from two rival schools. About 60 students from Pathumwan Institute of Technology clashed with about 50 students from the Rajamangala University of Technology in the area of Bangkok's national stadium, located in the city centre.