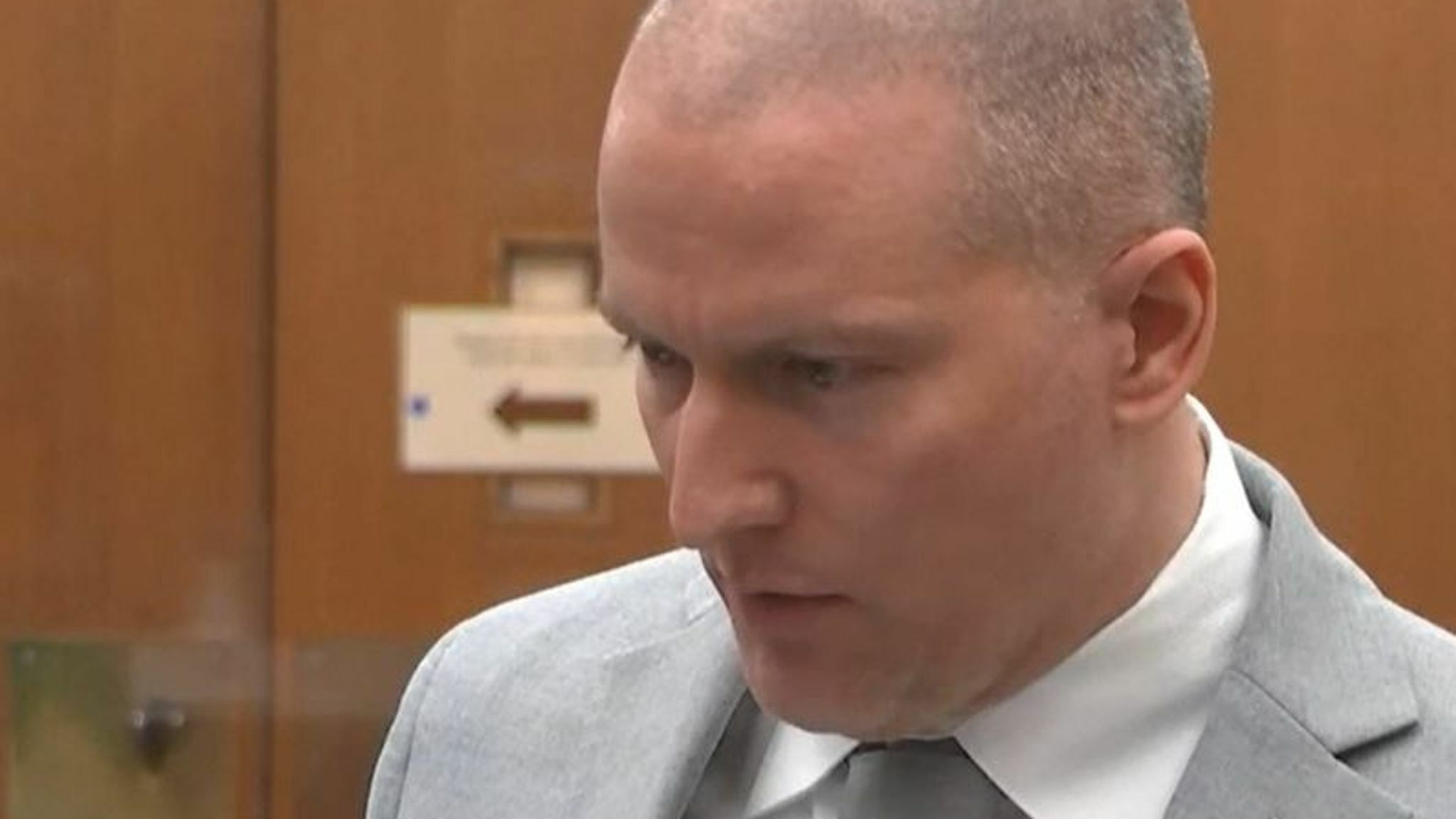 The US police officer who was convicted of murdering unarmed black man George Floyd has asked the court to overturn his murder conviction. Derek Charuvin argued to the appeals court that the extreme media attention and potential for riots had deprived him of a "fair" trial.
According to NDTV.com, the 46 year old was convicted of murder in Minnesota back in 2021 and was sentenced to 22.5 years in prison. His lawyer, William Mohrman, reportedly pleaded with a panel of judges yesterday to overturn his conviction, citing that the hearings had not been moved to a different location despite threats of violence around the courthouse venue.
"The primary issue on this appeal is whether a criminal defendant can get a fair trial… in a courthouse that is surrounded by concrete block, barbed wire, two armoured personnel carriers and a squad of National Guard troops, all of which are there… in the event that the jury acquits the defendant."
Mohrman went on to say that during the trial all of the candidates "expressed concerns for their safety" if Chauvin was acquitted.
"You can't hold a trial in a community where the jurors are looking at the possibility of a riot in the event that the jurors would acquit the defendant."
Regardless of the conviction being overturned, Chauvin will not get out of prison as he also pleaded guilty in 2022 to violating Floyd's civil rights in federal court. He was subsequently sentenced to an additional 20 years.
Three other police officers who were at the scene of Floyd's death received sentences ranging from two and a half to three and half years in prison for remaining passive while Floyd was murdered.
Chauvin was convicted of murder after he was captured on video kneeling on the neck of Floyd for almost 10 minutes despite his cries that he could not breathe and warnings from those passing by the scene.
The scene triggered mass demonstrations against racial profiling and violence by the police in the US and worldwide.
The appeals court judges have 90 days to hand down a ruling.