Transport
Thailand's electric vehicle market is underway, with commercial EV's in focus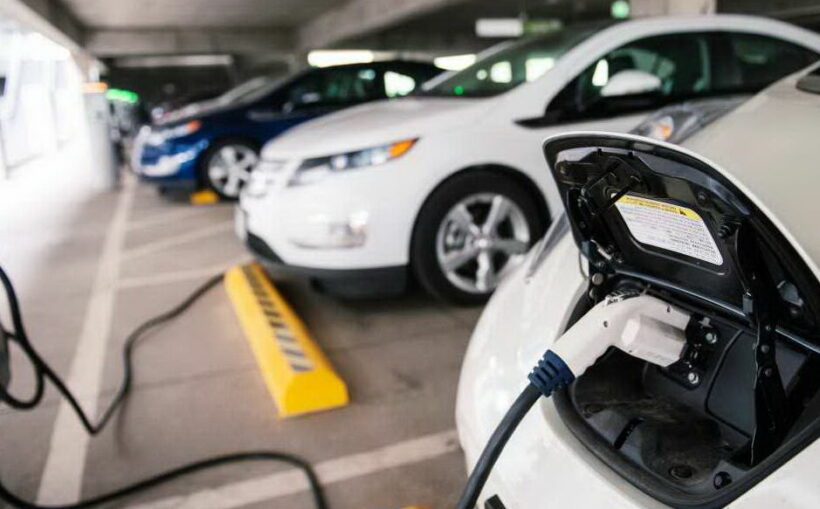 Thailand's electric vehicle market is underway, with companies focusing on the commercial EV's as a starting point. As many expect EV's to be the future of the auto industry, many companies are now making the switch to renewable energy.
One company that is trying to get ahead of the game, is that of Bangkok-based Energy Absolute. The biodiesel producer and renewable energy company started evolving into the commercial EV business back in 2019.
In March of this year, Thailand made a goal of having 1 million EV's on its roads by 2025, with a figure of 15 million to be expected 10 years from now. The market is expected to include not just private vehicles, but also delivery vans, buses, and trucks.
According to CNBC, Somphote Ahunai, who was a former securities trader, started Energy Absolute in 2006. He then took the company public in Thailand back in 2013 and expanded it into energy storage 3 years later. The expansion was due to the company acquiring shares in Taiwan-based Amita Technologies, which is an energy storage manufacturer. Now, the company is in the final stages of building a $3 billion USD battery gigafactory that makes lithium-ion batteries.
Ahunai told CNBC's "Managing Asia," that the Thai government's efforts to promote the adoption of EV's helped him spur the project. But, he is urging the government to open up the market and create favourable policies.
But, the Covid-19 pandemic has reared its ugly head, affecting the company's entrance into the EV market. An order for 3,500 5-seater hatchbacks was subsequently cancelled by a local taxi company as the pandemic caused tourism to dry up. So, Ahunai quickly switched to focusing on commercial vehicles and battery storage instead.
"Many manufacturers, they are focusing on the passenger car. Not many people are focusing on the commercial vehicle yet, because they cannot overcome how to make the vehicle charge faster and make the battery last longer."
He also says he is planning to install 1,000 EV charging stations across Thailand in the next few years. Currently, he says his company has already installed almost 500 of those stations in Bangkok and its vicinities. He notes that his company holds almost 80% of the market shares for charging stations in Thailand. Companies like Evercore ISI also agree that the decade of lithium batteries is now here, and advises to buy stocks now.
But he says his new focus on commercial vehicles falls in line with Thailand's policy to put 70,000 such vehicles on the road every year.
"If we successfully secure [the commercial electric vehicle] segment … then we create economies of scale for us to go into the other segments, such as passenger cars."
Ahunai says other countries like Japan, America, and Germany have manufactured vehicles in Thailand, but Thailand itself, doesn't have internationally-recognised EV's of its own. He says Energy Absolute will be front and centre of that effort.
"We believe that by using [our] technology and Thailand's [auto-making] infrastructure, we can use that to be the springboard to the global market. At least, we can go into the ASEAN market, which has almost 600 million population. So, that is a good market for us at the beginning, to start with."
He says currently, the company's revenue comes mostly from the renewable energy sector, such as wind and solar, but he plans his future revenue to come from commercial EV's.
"If you look at what we are investing [in] now, it will totally change the revenue structure of the company in a few years' time."
The Thai automotive industry is one of the largest in Southeast Asia and it is the second largest user of pickup trucks. As the world has increasingly come to understand the capabilities and potential capacity of electric vehicles, 2020 has seen more than 35% of EV's registered worldwide, totalling to more than 9 million on the road.
Volvo, Mercedes, MAN, and TATA have all started introducing electric trucks and buses in the heavy vehicle category, leading the way for other companies to follow. Thailand's government says in 3 years, 30% of all cars produced in the country should be that of EV's, effective from January 1, 2022.
Thailand Board Of Investments has been improving the EV industries as of late, and they plan to expand the BEV and 2-wheeler market. To increase the market competitiveness, the government has proposed a tax rate increase of 0% from January 1, 2022 to December 31, 2022. And, in 2023, it has proposed a 2% tax rate increase over the same time period.
The government is also placing limitations on EV's that include not exceeding a 10-seat capacity, which is being promoted by the BOI. Next year, the government says it is aiming for EV's to make up to 4% of the total market, or produce 30,000 units.
Thailand's government has also made bilateral trade agreements with countries like China, Japan and South Korea that cut the import of EVs to 0%, 20% and 40% respectively.
SOURCE: CNBC

Join the conversation and have your say on Thailand news published on The Thaiger.
Thaiger Talk is our new Thaiger Community where you can join the discussion on everything happening in Thailand right now.
Please note that articles are not posted to the forum instantly and can take up to 20 min before being visible. Click for more information and the Thaiger Talk Guidelines.