Public hearings on Pattaya Tram Project start Monday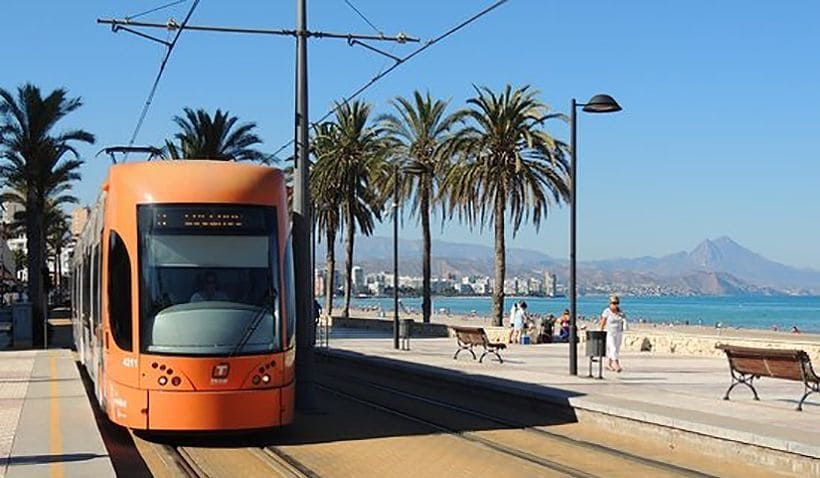 Whilst Phuket's tram project has been shelved temporary, the much-discussed Pattaya tram project starts public hearings on Monday when the city hosts its first public sessions on the feasibility study.
First proposed in 2016, the tram would make a circle around Beach Road and Second Road and then into Jomtien Beach. Finally however, with more funding now allocated and a focus on the Government 's Eastern Economic Corridor project, the light rail project looks to finally be getting a green light.
A consultant has now published conclusions on the feasibility, design and environmental impact and will present them at the Monday hearings.
The hearings are public but will be in Thai language, hosted on the eighth-floor meeting room at the Brighton Grand Pattaya Hotel in Naklua from 8:30am on December 16 (Monday).
Public participation in the project will be outlined by consultant Monchanok Witarama and will conclude with a question-and-answer session and taking of public comments.
Pattaya's Baht Bus association as well as motorbike taxi drivers and taxi associations have already made public their concerns about the project and plan to be at the hearing, of course.
SOURCE: The Pattaya News
Keep in contact with The Thaiger by following our
Facebook page
.
Man survives drive-by shooting and crash, credits his Buddhist amulet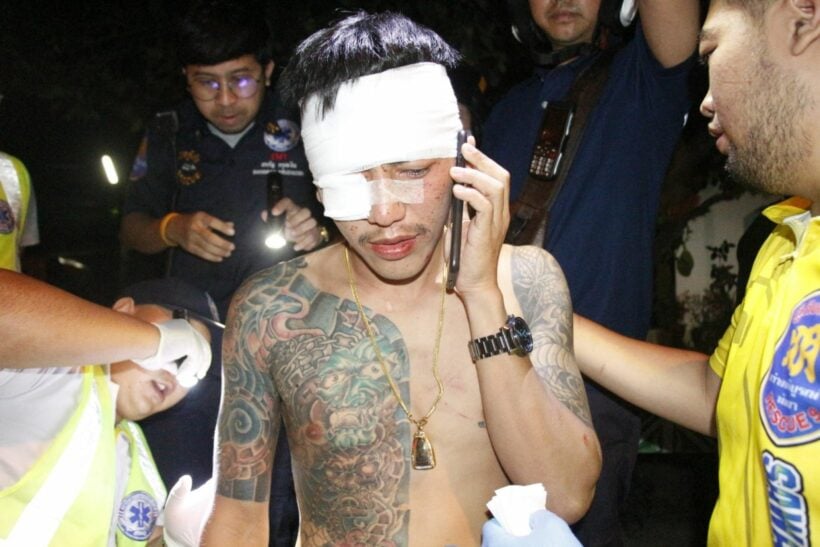 A Pattaya man who was fired upon and crashed into a power pole early yesterday morning is thanking his lucky Buddha and crediting his Buddhist amulet with saving his life. 30 year old Waranyoo Kaewmala's car was shot nine times, yet somehow miraculously escaped unharmed.
Bang Lamung Police were notified of the incident at 2am rushed to the scene to find a damaged car had collided with a power pole. Nine bullet holes were found on the car, with Waranyoo still inside.
Waranyoo is the brother of a famous Thai boxer.
Bullets grazed his head, arm and shoulder, yet none of the bullets made a direct hit. His face was injured from the crash and he was rushed to a hospital, but was in good condition overall.
Waranyoo told police that while he was driving to his home, a pickup truck followed him closely and at high speed.
Police are continuing their investigation. They currently believe that it's a personal conflict and hope to get more information from the victim.
If we were hime'd be buying a few lottery tickets this week, with the number 9 figuring prominently.
SOURCE: The Pattaya News
Keep in contact with The Thaiger by following our
Facebook page
.
Strong waves drags pickup and jet ski into the sea in Chonburi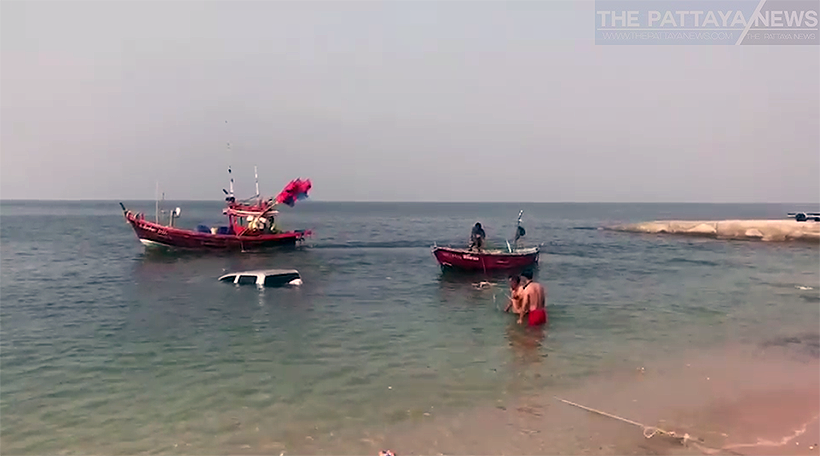 Strong waves have dragged a pickup truck and jet ski into the sea yesterday morning along the shores of Chonburi province, near Pattaya. At around 10:30am, 24 year old Phontawit Pradap used a pickup truck to tow a jet ski from the beach to the water in Saen Suk subdistrict.
While he was towing the jet ski along the shore, a "massive wave hit the jet ski", causing both the jet ski and the pickup to get dragged into the sea.
Local residents rushed to help and pull the pickup truck and jet ski back out of the water. On the plus side, a new method of launching jet skis has now been tested.
Despite everything that happened, Pradap reportedly stayed in high spirits during the incident.
SOURCE: The Pattaya News
Keep in contact with The Thaiger by following our
Facebook page
.
Two Israeli tourists pickpocketed by Pattaya ladyboys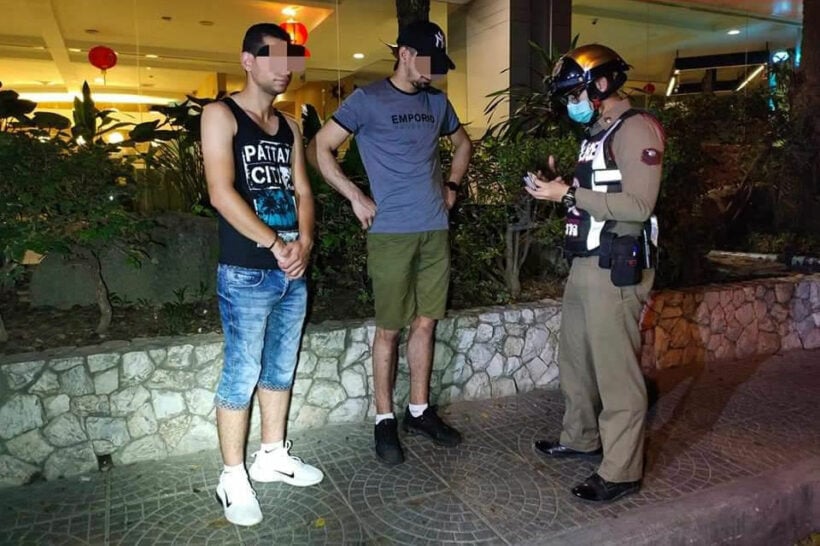 Two Israeli men told Pattaya police that they were robbed by a pair of ladyboys, relieving them of around 2500 baht each. The incident was reported to police on Monday morning. At around 2am the tourists, both 21 year old Israelis, identified as Ahmad Mohammad and 33 year old Mojahad Samir called police to report a pickpocketing theft on Soi 2 in Central Pattaya .
The two told officers that they were walking back to their hotel when they were intercepted by two transgender people who approached them in a "flirtatious manner."
The suspects began to hug and caress the men, offering to accompany them to their rooms. The victims told police they said they were "not interested" and walked away, only to discover they'd been relieved of 2800 baht and 2500 baht.
Police told the press they will review CCTV footage from the area and track down the suspects.
SOURCE: The Pattaya News
Keep in contact with The Thaiger by following our
Facebook page
.