Police had a laugh but urged students to wear helmets next time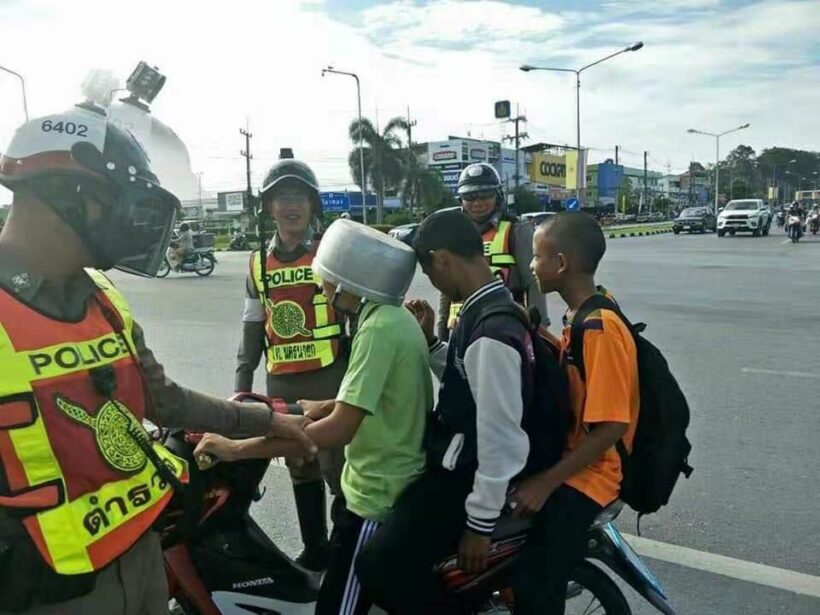 PHOTO: Facebook/Thanit BunBong
The photo has been a favourite floating around social media. Police called these three students to the side of the road on Thursday after the young driver decided to wear a cooking pot as a helmet on his head.
The incident was shared online by a Thanit BunBong saying that the police were initially confused by the 'shiny helmet' but took it as a good joke and had a laugh about the cheeky stunt.
The Police officer from Nakhon Nayok, north-east of Bangkok, said he was working as usual at the intersection. He called over the bike to see what the driver was wearing on his head.
When the motorbike got closer he realised the driver had a cooking pot on his head and the two young passengers had no protection at all. He said he laughed at the joke but warned the teenagers to never have 3 persons sitting on a motorbike again and to wear helmets next time before letting them go.
As to why the students had the cooking pot with them? They were heading to a cooking competition at their school. The students told police that when they saw the officer standing at the intersection, one of the boys put the pot on the driver's head.
Good news, the motorbike was properly registered but the officer gave them a quick lecture about helmets and motorbike safety before letting them continue their trip to school.
No information is available about who won the cooking competition at school but we hope they gave the pot a good wash before using it.
SOURCE: sanook.com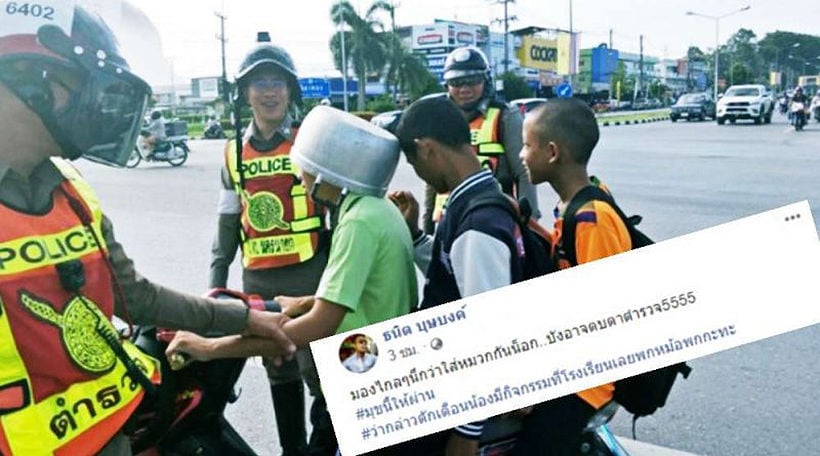 Keep in contact with The Thaiger by following our
Facebook page
.
Separate tragedies across the nation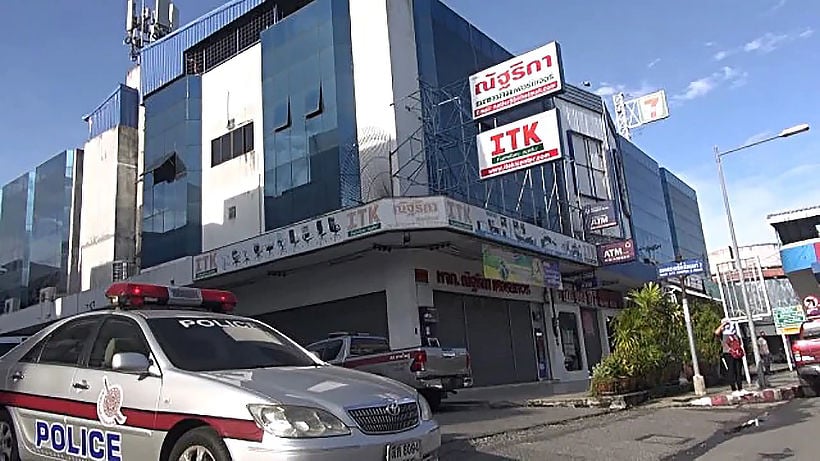 Tragedy has struck around the nation in separate incidents. In the Hat Yai district of the southern Songkhla province, the bodies of the owners of the locally well known Nattharika Furniture were discovered this morning by a relative who had been instructed to show up at the shop at 6am. In an apparent suicide pact, 55 year old Somsak, and his 60 year old wife Nattharika Suwankijwat, were found lying dead in a blood soaked bed. Police say Nattharika was embracing her husband and both bodies had a single gunshot wound to the head. The gun was found on the […]
Guinean man held for alleged rape of a minor in Bangkok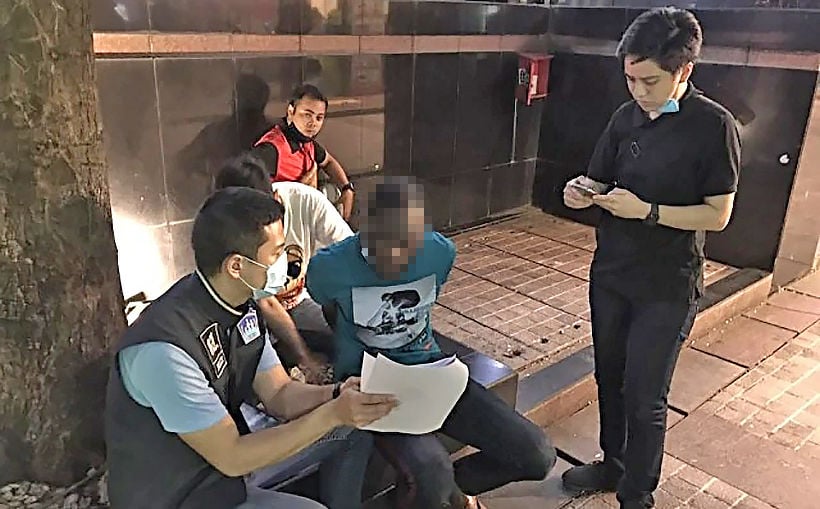 A man from the western African nation of Guinea was arrested at a McDonald's in Bangkok's Bang Rak area for allegedly raping a 17 year old girl. 58 year old Mamady Keita, reportedly a ruby trader, is accused of luring the girl to a hotel in the Phya Thai area and assaulting her. The girl told police that she'd been raped by an African man who she had met the day before. The victim told officers the man stopped her to ask for directions, then took her phone number and Line ID. He later he contacted her, offering a job […]
Student activists gather in Bangkok to oppose emergency decree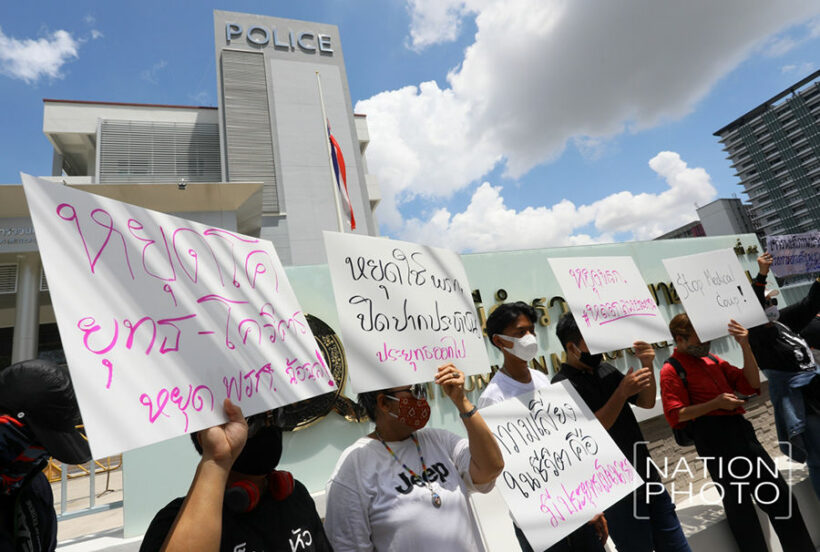 Members of the Student Union of Thailand have come together to protest the government's extended emergency decree, gathering outside Pathumwan police station in Bangkok. Officials extended the decree by another month after it was originally set to expire at the end of June. Now human rights activists and critics of the government have slammed the extension as politically motivated. The latest protest comes after some students tore up a summons handed down to them for allegedly violating the decree on June 5. At that time, they were drawing attention to the disappearance of Wanchalearm Satsaksit, a Thai activist kidnapped in […]