Weerasak paints a rosy tourism picture as he steps down from Ministry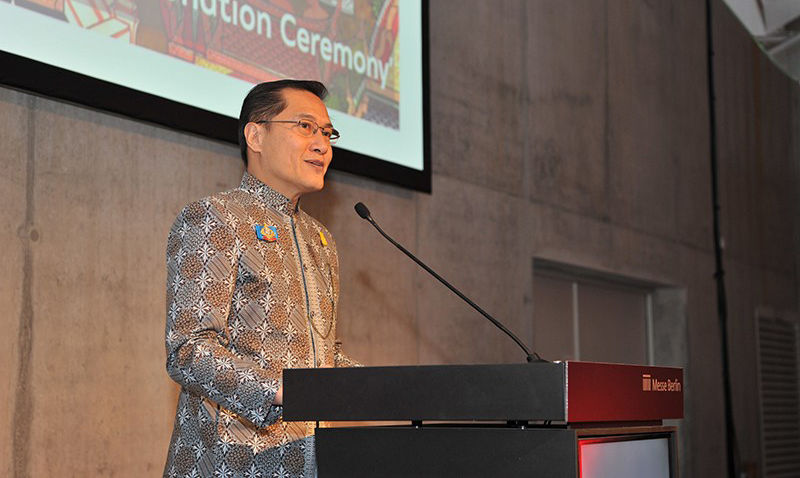 Weerasak Kowsurat, outgoing Tourism and Sports Minister
In a final spin at the microphone as Sports and Tourism Minister, Weerasak Kowsurat made statements about Thailand's tourism numbers and the Thai baht that differed from other published numbers and local anecdotal reports.
Weerasak claimed, despite the appreciation of the baht, that Thailand has attracted as many as 21.08 million tourists in the first half of this year, marking a 0.81% growth year on year. He said that the number of arrivals was on a steady rise for the first four months, but dropped by 1.03% in May before picking up again in June and July.
"The Thai tourism industry has a foundation that is solid enough to cater to many uncontrolled risks, such as a strong baht, which has made things more expensive. However, we have also learned that the average income earned from foreign tourists is still higher than the number of overall travellers entering the country."
He said this does not include the revenue generated from the government's "Thais Travel Thailand" campaign launched to promote tourism in secondary provinces. He went on to say that the number of arrivals from ASEAN countries matched those from China, while the number of arrivals from South Asia, mainly India and Nepal, also rose significantly. Arrivals from Taiwan, Hong Kong and Japan also showed good growth, according to his comments in The Nation.
His comments defy the current narrative from hoteliers, tour group organisers, travel agents, airlines and local business people in popular tourists zones who claim that current tourist numbers have slid up to 30% on tourist traffic a year ago.
But, apart from the recent four month droop in numbers, Weerasak has overseen a tremendous growth in tourist numbers since his elevation to the Ministry in November 2017.
In his parting comments as Sports and Tourism Minister also said that promotions should be offered for niche travellers, such as family groups as well as people who love sports and adventure, and those who are health conscious.
SOURCE: The Nation 
Executives at Thai Airways asked to take pay cut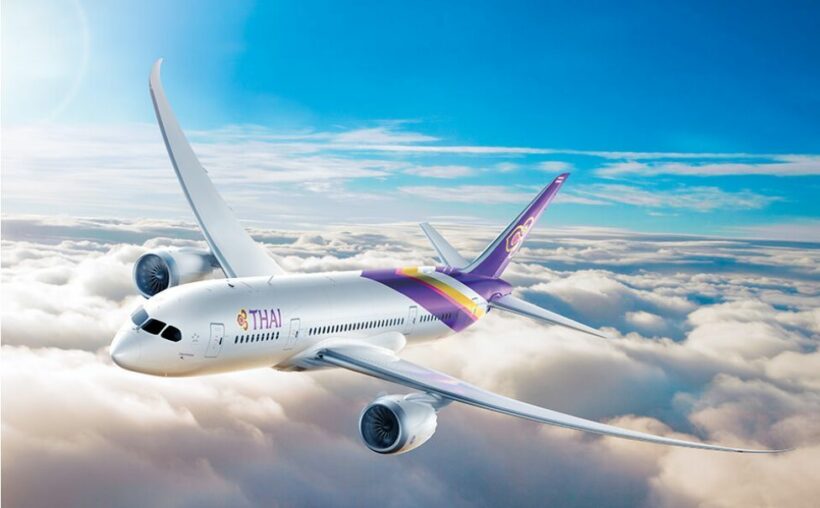 PHOTO: Thai Airways and Thai PBS World
"An unnamed source in the Transport Ministry says the airline's financial predicament is very serious and puts it at risk of bankruptcy."
The country's national flag carrier, Thai Airways, could be in deep financial trouble and may need to delay repaying its debt or seek new loans.
Thai PBS World reports tat the airline's president Sumet Damrongchaitham says he has asked senior executives at the airline to voluntarily reduce their meeting allowances and salary in order to help the airline survive this latest challenge.
Mr Sumet includes his own remuneration in the proposed cuts.
"This is just one of the measures to cut costs so that THAI will be able to compete in the aviation industry. The spirit of the board and executives will inspire others in our organisation to realise that it is high time that we join forces in all ways to survive this crisis. Whatever can be sacrificed must be sacrificed."
Mr Sumet also reassured staff that the cuts would be applied to management only and would not affect the quality of Thai Airways' services.
An unnamed source in the Transport Ministry says the airline's financial predicament is very serious and puts it at risk of bankruptcy. The source puts Thai Airways' total debt at around 245 billion baht.
Purchasing a new fleet of planes, worth an estimated 156 billion baht, would make it the world's most indebted airline, should permission for the purchase be granted.
SOURCE: Thai PBS World
Growth of Thai economy lowest in nearly five years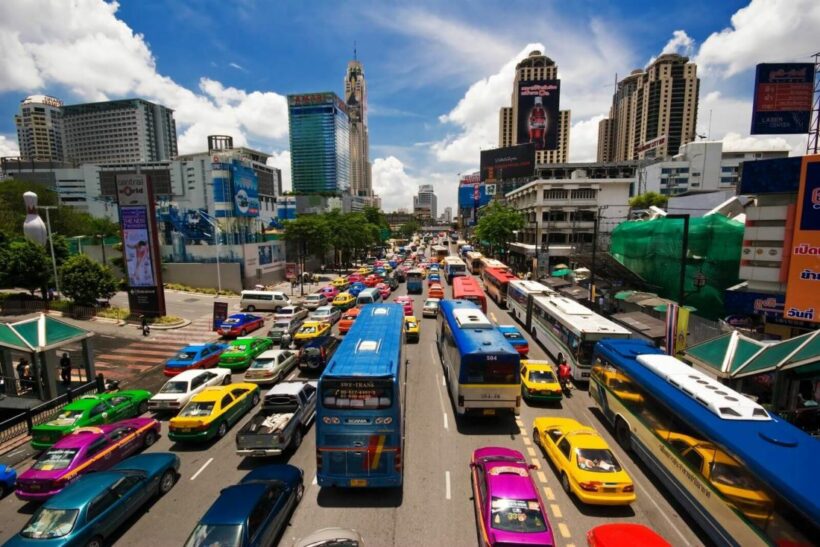 PHOTO: Supply Chain Asia
The Thai economy registered growth of just 2.3% in the second quarter of 2019, compared with 2.8% in the first quarter. This is the lowest rate of growth in 19 quarters, according to Tossaporn Sirisamphan, secretary-general of Thailand's economic think-tank, the National Economic and Social Development Board.
Tossaporn warns that although the situation is not yet critical, the government must act quickly to prevent a further economic slump.
Thai PBS World reports that, reacting to an economic stimulus package of over 300 billion baht approved last week, he insists exports must expand by at least 3% during the second half of 2019, while tourism numbers must exceed 20 million, or tourism revenue must generate 2.4 trillion baht.
He also calls for private investment to increase by at least 2.9% in the last two quarters of the year, if the economic slowdown is to be reversed.
Mr Tossaporn points the finger at global economic uncertainty, including the US-China trade war, and Thailand's own political situation, as contributing to the instability. He also voices concern about the devaluation of both the Chinese and South Korean currencies, coupled with bearish stock markets worldwide.
Not wanting to be the voice of total doom and gloom, he says he's hopeful the economy will recover during the last two quarters of 2019.
SOURCE: Thai PBS World
Thai Tourism Minister pushes ahead with visa-free entry for Indian, Chinese visitors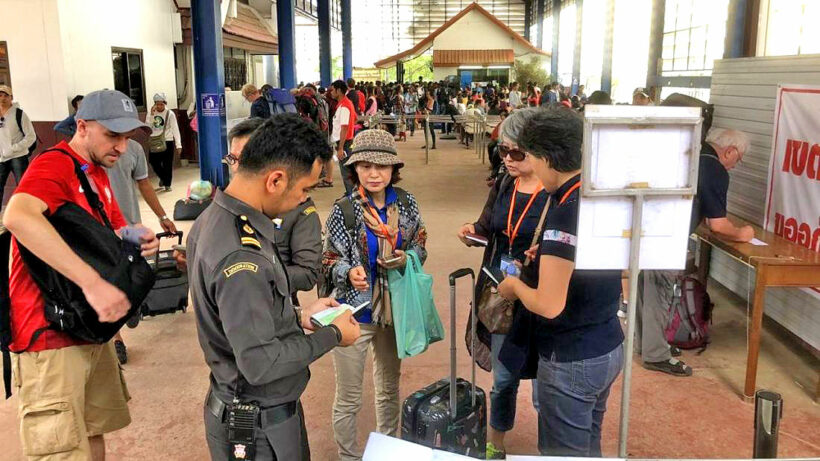 PHOTO: ThaiVisa
Despite criticism from both the Thai Foreign Minister Don Pramudwinai and Deputy Defence Minister Prawit Wongsuwan, the Tourism and Sports Minister says he will push on with plans for visa-free entry for Chinese and Indian tourists.
Minister Phiphat Ratchakitprakarn plans to put the proposal to Cabinet on August 20, despite the national security concerns of both ministers.
"I have faith in Thai police. Even if the Cabinet does not approve the proposal of visa-exempt entry, criminals will still come to Thailand and get caught. The finance minister agreed with the measure on August 16, and I will propose it to the Cabinet  to seek a final solution."
The move to increase tourist numbers to Thailand includes allowing Indian and Chinese visitors to enter without a visa from November 1 to October 31, 2020, as well as scrapping the visa-on-arrival fee for 19 countries, excluding Chinese and Indian passport holders.
The Finance Minister also suggests giving visitors to Thailand a gift of 1,000 baht, in addition to the 100 baht eat-shop-travel project, 15% discount (at a limit of 30,000 baht) on food, hotel and travel, along with a special week-day tourism plan.
Regarding extending opening hours for entertainment venues in some areas to 4.00am, Minister Phiphat says he will hold informal talks with the PM and related ministries but has asked the Tourism Authority of Thailand for more research on this.
SOURCE: The Nation