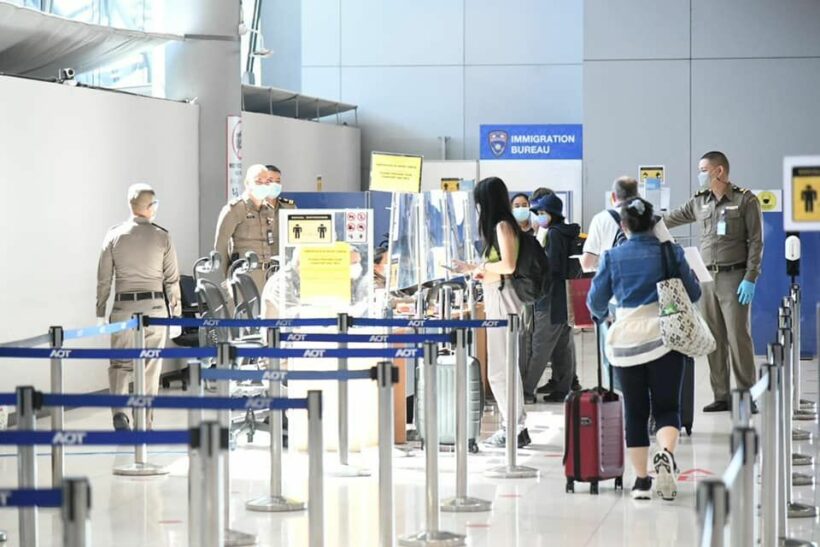 Thailand's tourism sector is urging the government to agree travel bubbles with other countries, to ensure quarantine-free travel in both directions. Suthiphong Pheunphiphop from the Thai Travel Agents Association would like to see reciprocal arrangements in place once Thailand re-opens to 46 countries from November 1. According to a Bangkok Post report, he says such an agreement would mean Thai tourists could travel overseas and return without quarantine for the first time in nearly 2 years.
Suthiphong says his association has held talks with national tourism organisations and there is enthusiasm among outbound tour operators to start selling overseas packages. However, he adds that, while travellers can accept having to do PCR tests before departure and again on arrival, in order for tour packages to succeed, quarantine needs to be waived in both directions.
"We have held discussions with 6 – 7 NTOs and embassies per week, such as Japan, India, the Maldives, and Sri Lanka, about travel regulations, as they want Thai tourists to visit their countries in the near future. But we haven't yet committed to any marketing plan as the most practical solution to revive international tourism is quarantine-free entry for both sides, not only in Thailand."
Meanwhile, Nuntaporn Komonsittivate from Thai Lion Air says most low-cost airlines will be analysing demand before resuming international flights for the first time in nearly 2 years. She says TLA is interested in resuming flights between Thailand and Singapore next month, but this will depend on Singapore's entry requirements as mandatory quarantine will prove a deterrent for would-be passengers.
"Travel bubbles for reciprocal re-opening between 2 countries are essential for international travel. Without mutual agreement, there could be an imbalance of passengers as we might mostly depend on inbound travellers, but lack outbound tourists to fill up capacity."
For more information on how to get into Thailand during the pandemic, CLICK HERE.
SOURCE: Bangkok Post