Japan's Okinawa takes on Bali and Phuket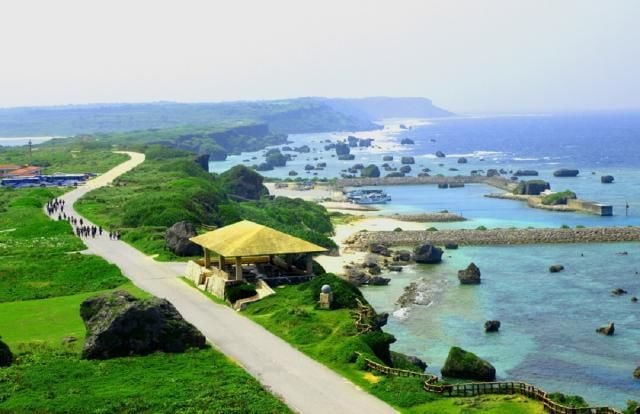 by Bill Barnett
While Okinawa is often called the Hawaii of Japan, a changing Asian travelscape driven by low-cost airline carriers is seeing the resort destination attract a rising number of regional tourists. Last year, arrivals hit 9.84 million which is now elevating the market to the likes Asia's twin resort icons, Bali and Phuket.
Summing up the current shift in trends is C9 Hotelworks new Okinawa Hotel Market Review with key catalysts of change being rising airlift, visa exemptions for a number of Asian countries including Thailand and favorable currency exchange rates to the Japanese yen.
International airlift is delivering more and more overseas travellers, in 2018 domestic routes supplied 71% of the visitors to the destination. Good news this year is that traction has remained strong as year-to-date arrivals through May registered 4.6% growth. Key overseas markets are South Korea, Hong Kong, Taiwan, Mainland China and the US.
Market-wide occupancy for hotels in the latest available data was 64% with an average accommodation spend per person, per day registered at approximately USD218. With over 36,000 hotel and ryokan keys, the current pipeline is showing 5,295 keys under development.
Key incoming brands reflect more global brands including Hilton and Four Seasons. The latter is being developed by Malaysia's Berjaya Group, fresh from an extremely successful project in Kyoto. Berjaya is again set to leverage the Four Seasons brand on a hotel residence component of the project.
Despite high development costs given pressure from the upcoming run up to the Olympics, Okinawa's resort trajectory remains strongly positive given the current expansion at Naha Airport. With low interest rates in a stable marketplace, developers are increasingly looking to the both Okinawa and the outer islands with rising interest, as the destination is poised to play on a broader global stage.
To read the C9 Hotelworks Okinawa Hotel Market Review CLICK.
Keep in contact with The Thaiger by following our
Facebook page
.


Looking to jettison some items before jetsetting away or chartering a yacht? Look no further than Thaiger Classifieds where you can find and post items, work, property and more for free. Be sure to check out YonderTours for things to do in Thailand and tours across the country.

Vietnam Airlines opening direct Phuket to Ho Chi Minh City flights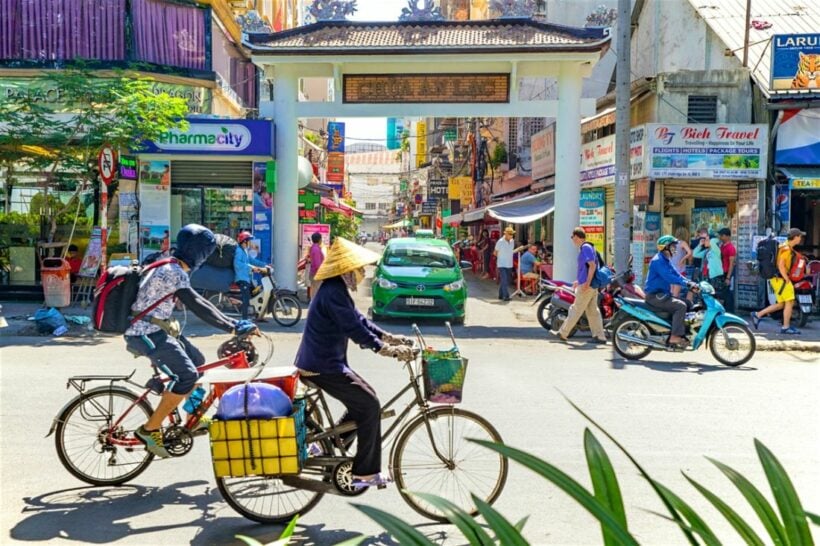 by Bill Barnett c9hotelworks.com
Vietnam Airlines will commence direct flights between Ho Chi Minh City (Saigon) and Phuket on October 27.
Flights will operate three days a week, on Tuesday, Friday and Sunday. The airline is also launching direct Ho Chi Minh City to Denpasar (Bali) service.
Vietjet Air, the popular new low-coast airline out of Vietnam, is currently servicing the increasingly popular route.
Keep in contact with The Thaiger by following our
Facebook page
.
Sampling Saigon street food with XO Tours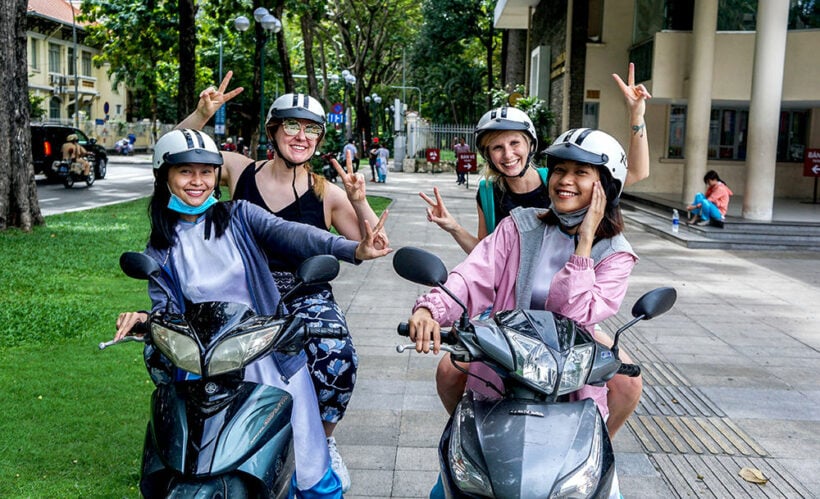 PHOTOS: XO Tours
Find yourself in Saigon and looking to learn more about the local street food scene? Well, if your sense of adventure is in intact and you prefer to receive your knowledge first hand, then XO Tours can provide you with a fascinating and insightful trip through the streets of Saigon.
Sitting on the back of a moped and driven by charming ladies dressed in the traditional Ao Dai outfits, this is truly a unique perspective in which to experience the Saigon food scene. The ladies look splendid when wearing the Vietnamese national garment which is a tight-fitting silk tunic worn over trousers, the sight is quite something to behold as a legion of elegantly dressed women ferry their hungry tour guests throughout the city, descending on each local food stop and enjoying whatever is offered up.
It's worth mentioning that these professional and licensed tour guides are also well trained and have a high level of competence in regards to driving, if anything, their cautious nature of females is your ally in regards to taking on the Saigon traffic.
Saigon is a vibrant and exciting city, replete with charming parks, wide boulevards and glorious tree- lined avenues and streets. It's a destination that invites exploration, which is what makes this tour a fitting approach. The open air nature of a bike tour allows you the freedom to really feel the city, to partake of its smells, its sounds and to really feel its energy. If you are truly looking to know Saigon, this could be one of the better ways to understand its nuances.
XO stands for Xe Om, which are motorbike taxis in Vietnam. The concept was bought about by Mr Tung who is a native to the area but moved back from USA, XO Tours was the first motorbike tour company in Vietnam to hire female tour guides, and very much pioneered the concept, even though there are many copies of the format to this day.
The whole tour is really quite comprehensive, with careful attention given by the hosts to your needs as well as accurate descriptions of the food and their backstories. As you buzz through the many districts you will notice how each area carries a certain style and approach to their food, a localisation of the food contained within the environs that make up this fabulous city. Neither is there is any chance of going hungry on this tour, indeed we suggest that you do arrive famished, so you have an opportunity to experience all the gastronomic grandeur of the entirety of this tour.
XO Tours take guests practically through all the districts, and they have security backing things up, so there is never any need for concern, and you can feel assured of your safety during the entire time. The tour lasts for a good four and a half hours, but when you do arrive at the end, it will feel as barely any time as passed at all.
The food and drinks is virtually unlimited, with the time on the bikes between the food stops a great opportunity to take "digestion breaks". The tour is conducted at night, when most of the street food is available.
The writer travelled as guests of XO Tours To learn more, visit xotours.vn
WRITER: Shannon Green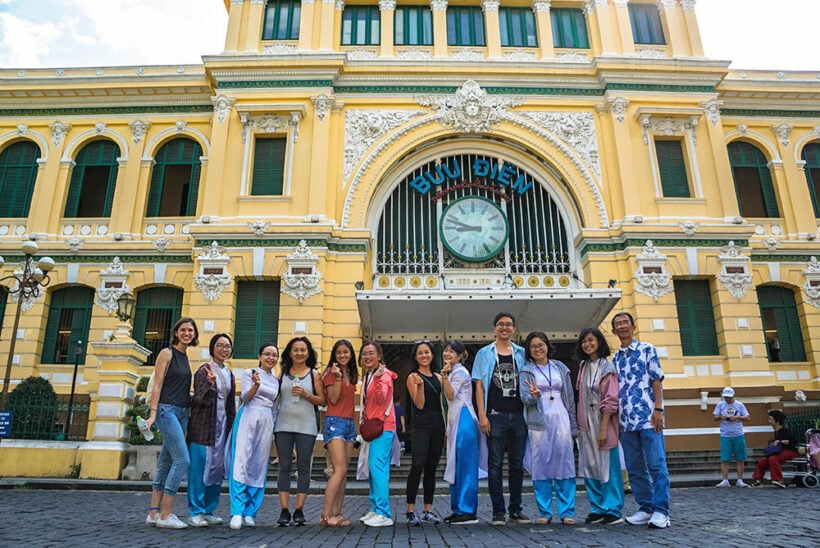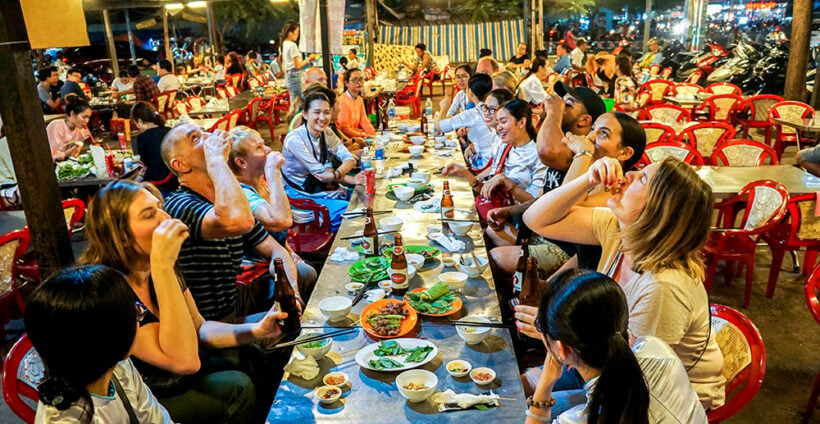 Keep in contact with The Thaiger by following our
Facebook page
.
Build it and they will come – the Phu Quoc cable car experience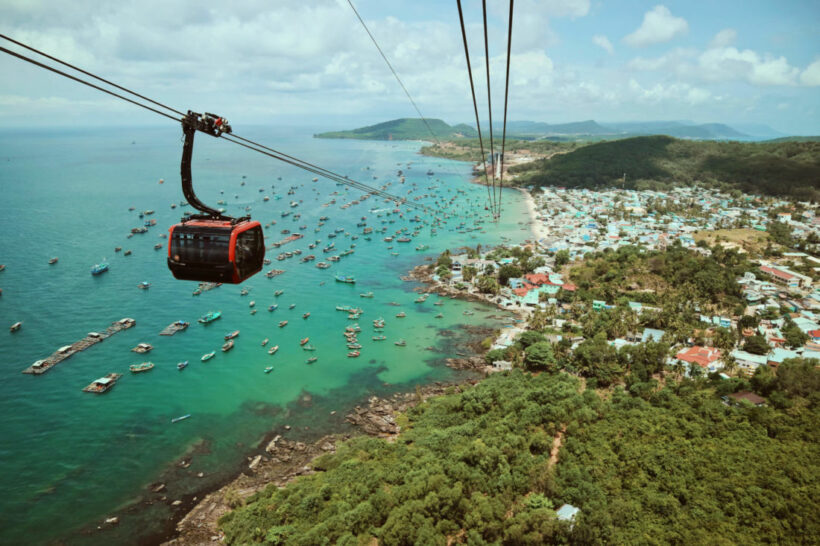 PHOTO: templesandtreehouses.com
"It's the best value tourist attraction you'll find almost anywhere in the world!"
The cable-car ride from Vietnam's Phu Quoc island to Hon Thom, aka. Pineapple Island, is a breathtaking experience. It's an astonishing tourist attraction on an island that has ambitions to be one of south east Asia's most popular tourist attractions.
The actual cable car ride, the longest in the world, soars over the sea, coral reefs, fishing villages and Phi Quoc's southern islands, with amazing views all along the way. You get 360 degree vistas of the An Thoi Archipelago.
As a quick mood killer, if you're afraid of heights, this experience may not be for you. Flying above the views below is breathtaking but you are flying a long way above the ground. Despite the windy day I travelled, the ride was very stable and you didn't get a sense that you were wobbling around in the air.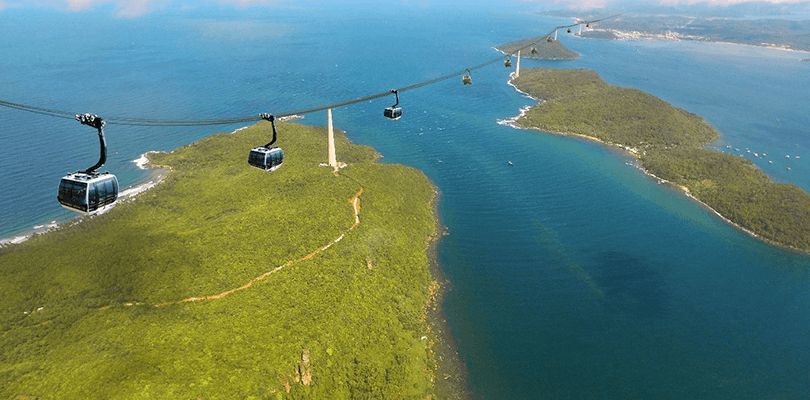 The cable car travels from a purpose-built faux-Italian 'ruins' hub to Hon Thom Nature Park. From the moment you arrive, and the staff greet you as you get out of your taxi/bus/motorbike, there's plenty of wow factor. For a small, relatively unknown Gulf of Thailand island, this is a grand experience and an enormous investment as Phu Quoc's newest and most substantial tourist attraction.
Once you arrive at Pineapple Island, after hopping over three other islands on the way, you are greeted by a man-made beach, water park and substantial infrastructure – much of it still being constructed. Everything on the island has been constructed to serve the arrivals from the cable car, there's no other way of getting to this remote island.
Open-air shuttles take you around the various attraction on the island, or you can just wander. There are restaurants and shops and cafés, but they're all owned by the Sun Resorts company that has made the substantial investment. The entire project won't be finished until 2021 but there's already plenty to see – the cable car ride itself is spectacular enough.
The cable-car ride from Phu Quoc island to Pineapple Island takes about 25 minutes each way. The cable cars are quite substantial and can hold 20 or so people and there's views everywhere you look.
As of 2019, the price for the Phu Quoc cable car is 150,000 Vietnamese dong, about 200 baht (cheaper than a cinema ticket these days), or US$6.40 (September 2019). Prices for children are currently set at 100,000 dong. The prices have been lowered since the attraction opened and perhaps will rise again once the construction is all complete around Pineapple Island. But even at double the price, it's still excellent value.
It's the best value tourist attraction you'll find almost anywhere in the world!
You can find more information at the attraction's website… Sun World Hon Thom Nature Park.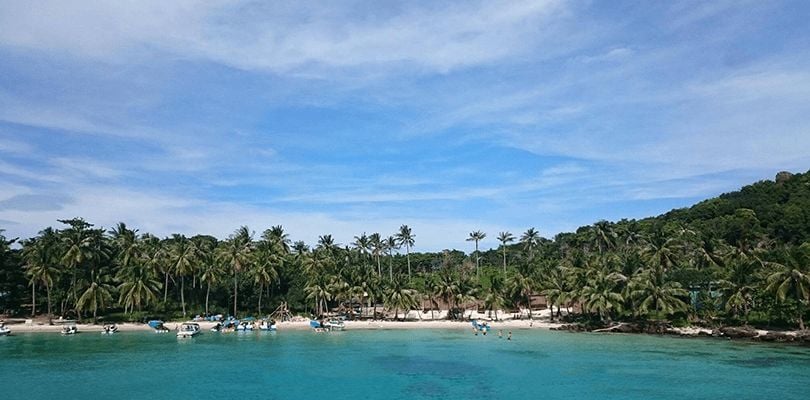 Getting to the An Thoi cable car terminal for now, you'll need to take a taxi or hire a motorbike from the tourist areas in the middle of the island. A taxi ride from the tourist hub to An Thoi was about 350,000 dong. There's apparently a shuttle bus to the south of the island but we didn't see it during our visit.
About Phu Quoc, it clearly has ambitions to be the next 'go to' destination in south east Asia with an incredible amount of investment being poured into the island – I counted about 80 new hotels being constructed along the main beach which covers about 15 kilometres of coastline. About the same size as Phuket, but 30 years behind the Thai island, development-wise, it is a curious combination of old Vietnamese fishing villages, tropical rainforests, beaches and potential.
The island is situated off the southern Cambodian coast but is controlled by Vietnam. Phu Quoc's sovereignty has been contested in the past, as recently as fall-out from the Vietnam War and the Vietnamese invasion of Cambodia. Currently, most nationalities get a free 30 day visa-on-arrival.
The new airport is world-class and you will have no problem getting around the island with Grab, local taxis and easy motorbike rentals (they didn't even want to see my passport). Vietnam drivers drive on the right, so be ready for that if you've arrived from Thailand.


PS. From the windows of the mock-romanesque main building where you alight the cable-car for your journey, you can see this Portofina, Italy look-alike being constructed, complete with Mediterannean harbour.


Keep in contact with The Thaiger by following our
Facebook page
.