"Forgotten tourists" enjoy Pattaya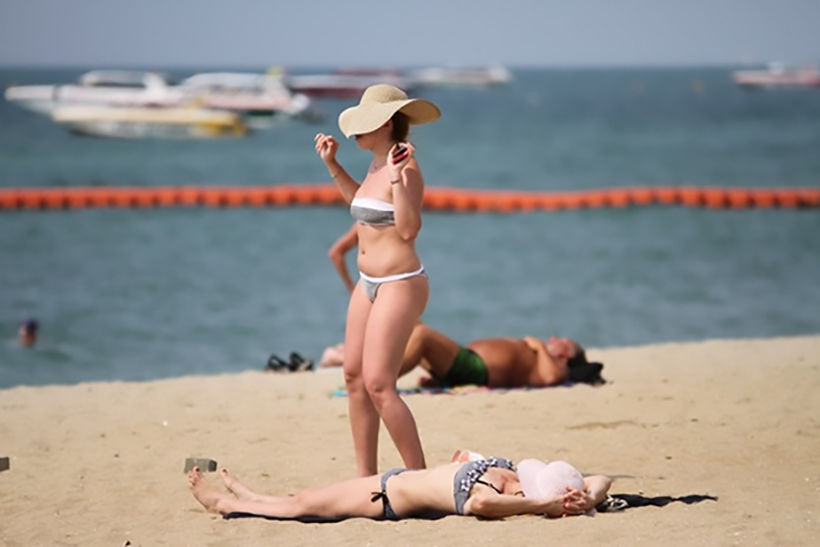 Pattaya's Chinese golden goose has officially flown the coop, and hotels are cheaper, traffic is better and maybe even the service has improved a bit. With China's group travel ban to fight the spread of the coronavirus, Pattaya has the feel of low season even though the calendar says otherwise.
But while business owners moan, ask any of the Indian, European and Thai tourists in town and they'll tell you things are great. Often ignored in favour of huge groups of Chinese travelers, these "forgotten" groups are now finding themselves getting more attention. Hotel room rates across the city have plunged, and with 80 percent of the tour buses sidelined, traffic is better too.
Tourists interviewed by local media say they still love Pattaya for its beaches and outdoor activities.
SOURCE: Pattaya Mail
Keep in contact with The Thaiger by following our
Facebook page
.
Korean tourist allegedly attacked in Pattaya after refusing to give money to a Thai woman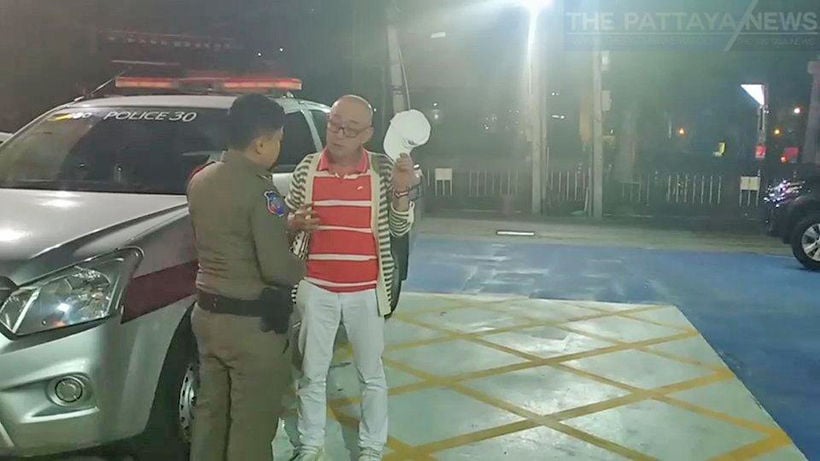 A Korean man was allegedly attacked by a group of Thais after refusing to give money to a woman he met at a beer bar in Pattaya. 57 year old Sung Ho Im filed a report with the Bang Lamung Police in the early hours of this morning.
He told police that he had met the woman at a beer bar earlier in the evening. They were drinking together at the bar before she agreed to go with him on his motorbike to "hang out" and they went to drink elsewhere, according to his report.
When she asked him to stop at a shop, he refused, then she wanted to leave and asked for money for her time away from work. Sung refused to give her any money saying he had no idea what the money was for and that she had never said she wanted to go shopping.
As the dispute became very vocal and was causing a public disturbance, two men on a motorbike stopped to ask what was wrong . After speaking with the woman they demanded Sung pay several thousand baht to the woman "to avoid a problem."
Sung said he had no money and refused again before the men hit him in the face many times.
The men and the woman then sped away together, Sung alleges. Police are hunting for suspects and reviewing CCTV in the area. They will also return to the beer bar where the woman works to speak with the owner.
SOURCE: The Pattaya News
Keep in contact with The Thaiger by following our
Facebook page
.
137 Thai evacuees head home after 14 day quarantine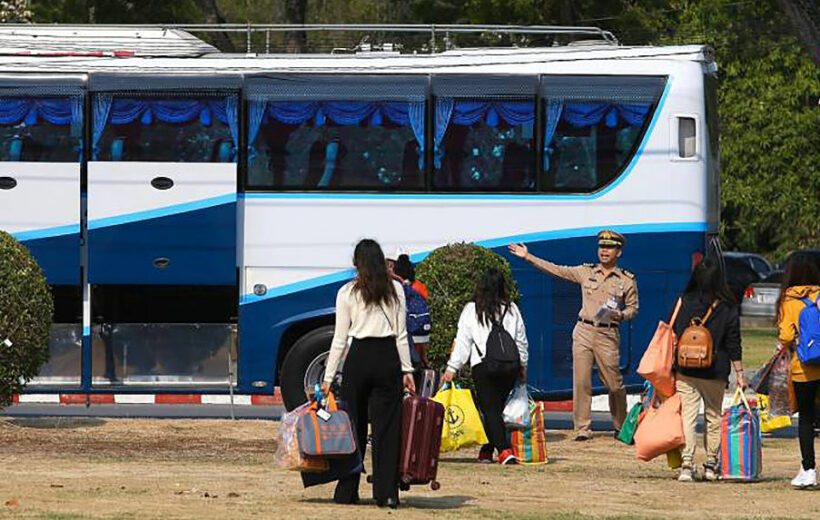 137 Thai evacuees, repatriated from the Chinese city of Wuhan on February 4, were given a warm farewell as they started on their journeys back home from the Royal Thai Navy's Sattahip base, south of Pattaya this morning.
The Thai Deputy Public Health Minister Sathit Pitutaecha, Chon Buri governor Pakkarathorn Thienchai, naval officers and medical personnel sent the group on their way as they were transported in various buses back to connecting buses or airline services, or their home towns. Departure gifts were given to the group.
The 137 evacuees completed a 14 day mandatory quarantine period and underwent final medical checks yesterday before being allowed to return home today. The final evacuee, who was infected with the coronavirus and since recovered from the disease, will remain under observation at the Chon Buri provincial hospital.
Several of the evacuees were picked up by their families, while many others were taken to Suvarnabhumi and Don Mueang airports, or to bus terminals in Bangkok. The evacuees time at Sattahip, and their transport arrangements, were covered by the Royal Thai Navy.
After saying their goodbyes several evacuees expressed their appreciation and gratitude to the RTN officials with cards and hugs.
SOURCE: Thai PBS World
Keep in contact with The Thaiger by following our
Facebook page
.
Chon Buri police say illegal beauty clinics dumped dozens of syringes in canal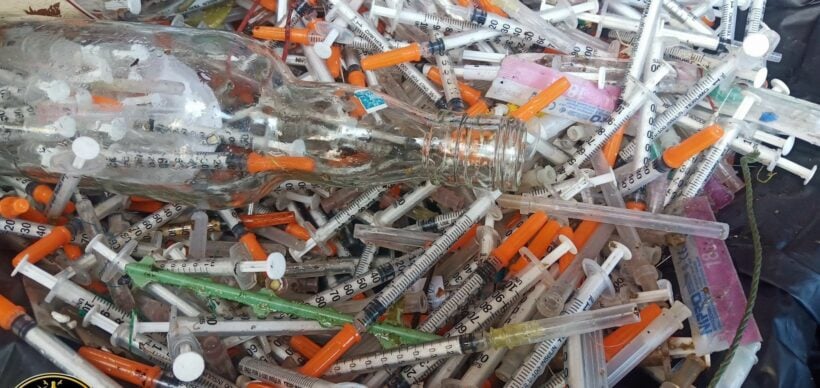 Police in Chon Buri province are investigating after dozens of needles and blood capsules were found yesterday in a canal in the Samae San area near Sattahip. The Chonburi Public Health Department and Provincial Health Administration confirms that none of the needles or capsules came from local hospitals, clinics or government organizations.
After investigating the needles and samples, officials say they're from beauty clinics. It's believed that most come from illegally licensed clinics.
Government organizations and Sattahip police are searching for the individual or individuals who dumped the items to determine exactly where they came from.
Provincial officials say the debris was removed from the canal after several hours of cleanup.
SOURCE: The Pattaya News
Keep in contact with The Thaiger by following our
Facebook page
.