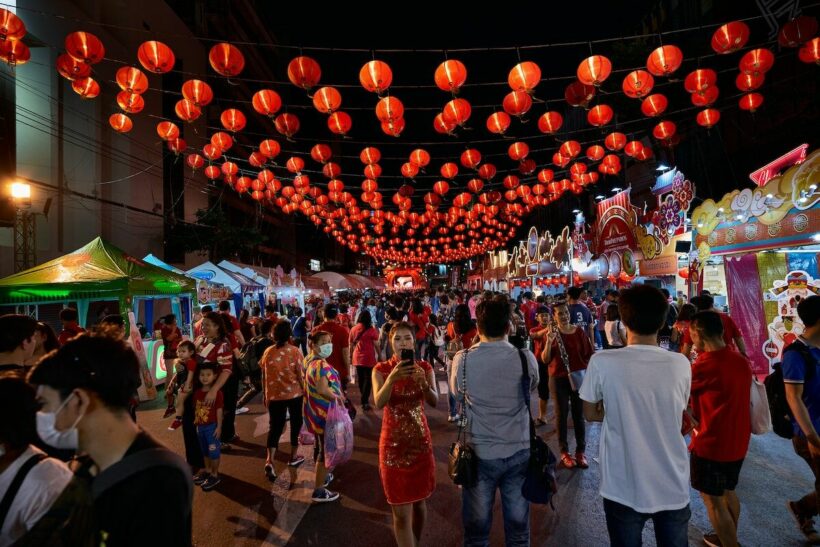 After a flurry of excitement over the return of Chinese tourists, perhaps tempered a bit by Covid-19 worries amidst a huge outbreak there, industry experts are predicting a smaller surge this Chinese New Year. The Association of Thai Travel Agents says that many large tour groups popular in China have not confirmed trips until the country makes an official announcement about the reopening. Even then, there will be a shortage of flights to carry all the passengers who want to come.
On January 8, China is expected to lift travel restrictions that barred most people in China from travelling abroad since the Covid outbreak. But with limited flight options at much higher prices than before the pandemic, the association's president believes Chinese travellers will be limited to smaller families and groups of friends, and not the large groups of tourists that pump quick cash into the tourism market.
"It is too soon to expect a massive Chinese flow in January as seat capacity remains scarce. Another turning point will be whether Beijing allows tour groups to travel outbound."
Aside from a lack of available flights, as airlines scramble the update their schedules and add planes, many people may have expired passports and the renewal process may be slow. Passport renewal took around 10 days before Covid but, after the lockdown, many travel documents may no longer be valid creating a rush of people waiting to renew and a bogged-down system.
There are a few things that Thailand has going for it though when attracting Chinese tourists. The China-Laos high-speed railway provides an easy link for many Chinese tourists to connect directly with the northeast of Thailand. Plus, there are already hundreds of thousands of Chinese citizens living in Laos. With flight scarcity, the train option could be a major plus for the kingdom.
Another benefit for Chinese tourists travelling to the Land of Smiles is that, so far, Thailand is not demanding Covid tests for Chinese tourists. Many countries are adding special restrictions for people coming from China due to the Covid outbreak on going there. By not implementing any rules specifically for Chinese tourists, those travellers may feel much more welcome coming to Thailand than many other destinations.