Thailand's wet season officially starts tomorrow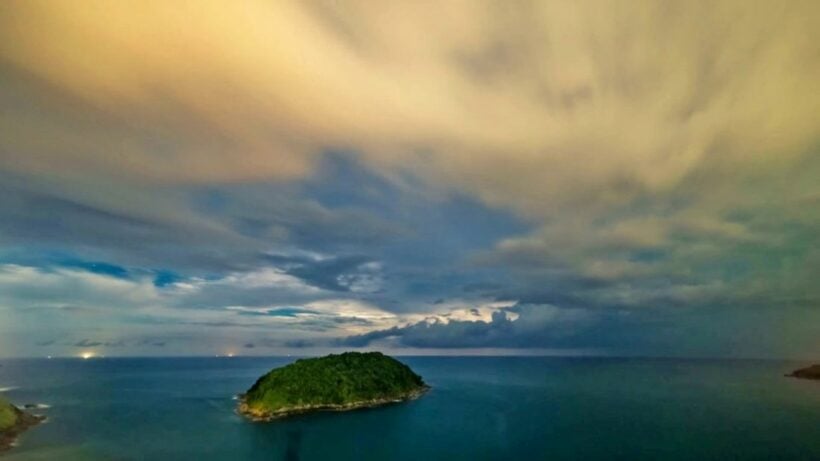 The rainy season in Thailand officially starts tomorrow.
The Thai Meteorological Department deputy director-general Kornravee Sitthichivaphak says Thailand will see continued rains in most parts of the country from Monday.
"The wind over Thailand from 100-3,500 metres will be replaced by a southwest monsoon that would carry humidity from the Andaman Sea to cover most parts of Thailand.
All of these are indicators of the arrival of the rainy season, she said.
Phuket and parts of the south started getting some monsoonal rain and a change of wind direction to west and south-west a month ago, just after Songkran, but the rest of the country has lagged behind with the annual weather 'switch' this year.
The TMD predicts low amounts of rains from June to the middle of July so people are advised to conserve water. They say heavy rains are predicted in August and September and there could be flash flooding and riverbank bursts during the period.
Keep in contact with The Thaiger by following our Facebook page.
Never miss out on future posts by following The Thaiger.
Thailand's tourism targets film production to gain revenue during Covid-19 crisis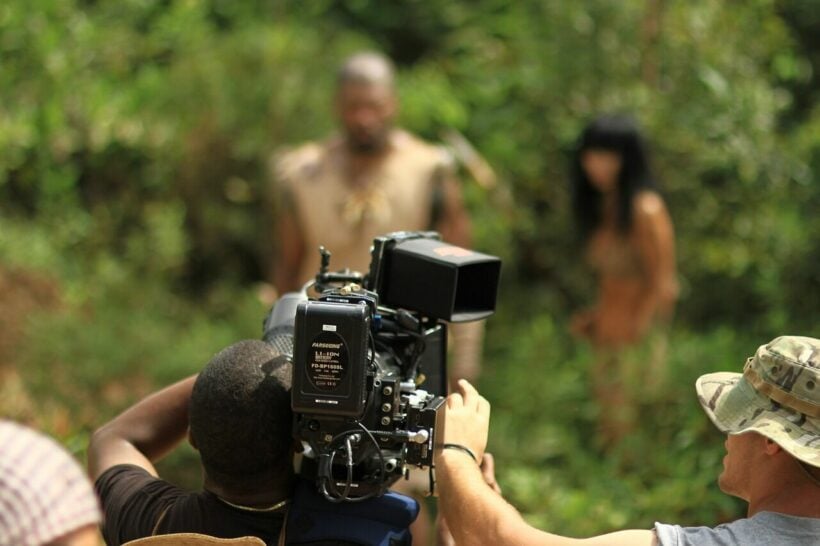 Thailand's tourism officials have a new idea to draw in visitors: film production. The Tourism and Sports Ministry is aiming to generate around 3 billion baht from foreign film crews and is targeting projects with an investment over 100 million baht, hoping to compensate for the loss of revenue due to the lack of international tourists during the coronavirus pandemic.
Foreign tourism revenue drastically dropped nearly 83% in 2020, going from nearly 40 million tourists in 2019 to only 6.7 million tourists in 2020.
The tourism department's director-general Anant Wongbenjarat says that Thailand welcomed 176 international film productions to the country last year, generating 1.73 billion baht for the local economy. But this is a sharp decrease compared to the previous year where the 740 foreign film crews generated 4.86 billion baht.
In August, the CCSA decided to grant special entry permission to film productions. 53 film production projects were based in Thailand during August and December, contributing 1.14 billion baht to the economy. Those entering Thailand must still undergo a 14 day quarantine.
"International productions can proceed and generate income for locals despite the tourism slowdown."
Anant also says there are 4 more film production projects underway, and it is forecasted to generate 186 million baht, bringing the total to 57 projects. In the first half of this year, there will be nine more productions expected to come in and help create at least 800 jobs for locals.
SOURCE: Bangkok Post
Keep in contact with The Thaiger by following our Facebook page.
Never miss out on future posts by following The Thaiger.
Owners of vehicles emitting black smoke to be fined up to 5,000 baht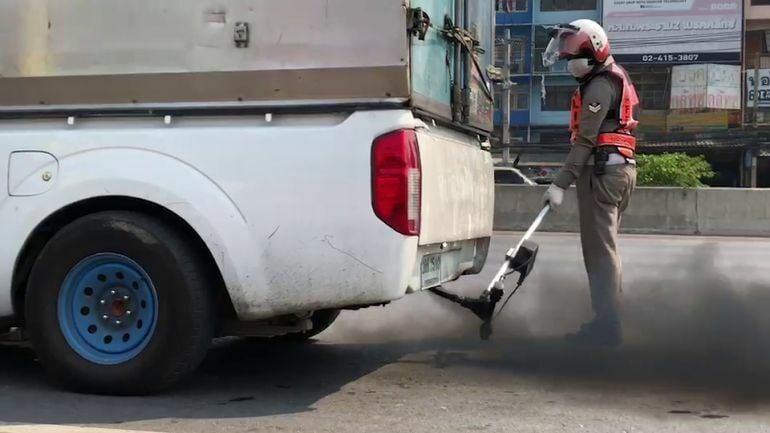 Owners of cars and trucks emitting an excessive amount of black smoke face a fine up to 5,000 baht. The heavy fine is an attempt to reduce air pollution in Bangkok. Along with the fine, the Department of Land Transport will also order the vehicle be suspended from use until its emission system is fixed.
According to the department, from October last year until January, 689,333 vehicles in Bangkok areas have been inspected for black smoke emissions, while 8,762 of them have been suspended from usage. Those vehicles emitting a high volume of smoke, but are under the safety standard, will receive warnings and owners are urged to check vehicle conditions and keep proper maintenance.
Vehicles with exceeding black smoke are urged to check their vehicles at the department's certified vehicle inspection centres located around Bangkok's outskirts, including Phutthamonthon, Romklao, and Khlong Luang areas. Motorists are also encouraged to help reduce air pollution caused by black smoke and PM2.5 particles by having their vehicles regularly serviced or alternately switching to electric or NGV-powered vehicles.
People who witness vehicles emitting black smoke can also report the authorities by calling 1584, or contact Line: @1584DLT, or via DLT GPS mobile application.
SOURCE: Nation Thailand
Keep in contact with The Thaiger by following our Facebook page.
Never miss out on future posts by following The Thaiger.
Florida is ready to host Olympics if Tokyo draws back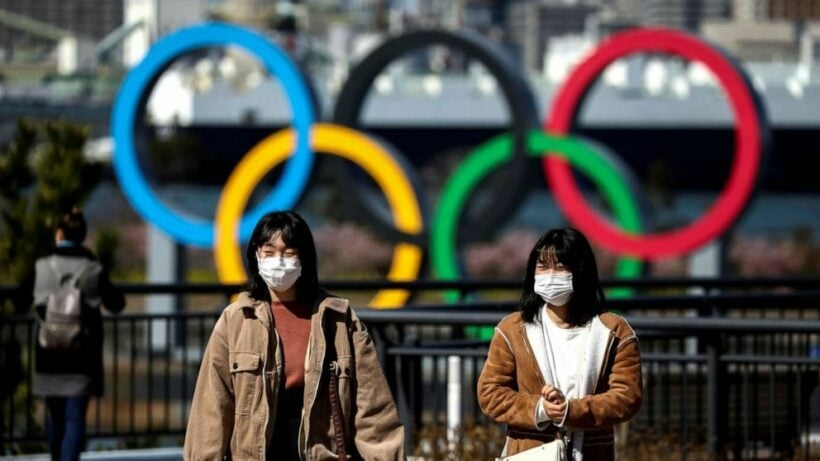 If Tokyo backs out of hosting the Olympics, Florida might step in. The 2020 Summer Olympics in Tokyo was postponed due to the Covid-19 pandemic and rescheduled for this July. With a fairly unpredictable future, Tokyo could back out of its plan to host the Olympics. Florida's chief financial officer says the Sunshine State is ready.
The CFO, Jimmy Patronis, sent a letter to the head of the International Olympic Committee saying he encourages him to consider relocating the games to Florida.
In a letter, he pointed out strong points of Florida that make it a good site for the games, including the state's vaccination roll-out, reopening of businesses, and ongoing sports events hosted in the state during the pandemic. Tampa, Florida is also set to host the 55th Super Bowl on February 7.
"Whatever precautions are required let's figure it out and get it done."
Although businesses are open and sports events still going on, Florida is rated as the third state with the highest number of Covid-19 cases with a total of 1,658,169 reported cases and 25,446 coronavirus-related deaths since the start of the pandemic.
"With media reports of leaders in Japan 'privately' concluding that they are too concerned about the pandemic for the 2021 Olympics to take place, there is still time to deploy a site selection team to Florida."
But those planning the Tokyo games say they're sticking with the plan to host the Olympics from July 23 until August 8. Japanese Prime Minister Yoshihide Suga also says he's keeping to the plan.
"I am determined to realise a safe and secure Tokyo Games as proof that mankind will have overcome the virus."
SOURCE:AFP
Catch up with the latest daily "Thailand News Today" here on The Thaiger.
Keep in contact with The Thaiger by following our Facebook page.
Never miss out on future posts by following The Thaiger.