Thailand News Today – First episode of a new daily TV program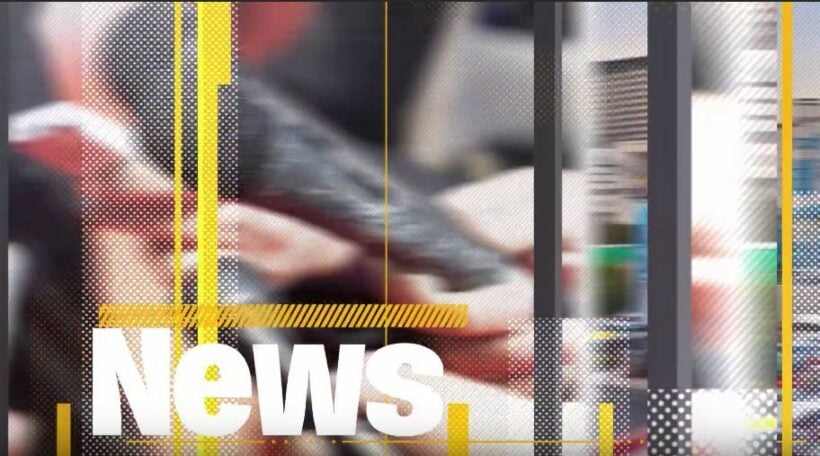 Thai exports figures rise in January
Whilst there's been plenty of economic challenges around for Thailand, including the high Thai baht and a levelling out of tourist arrivals, exports for January 2020 unexpectedly rose according to ministry figures.
It's the first rise in six months, and an increase of 3.35% from the exports 12 months earlier. 
Reuters had earlier forecast a fall of 3% in shipments for the first month for the year, against December's drop of 1.28%. January's export figures have not been affected by the outbreak of a coronavirus.
17 kids rescued in Phuket human-trafficking raids
Thai police have taken 17 children into protective custody after a series of coordinated raids in tPhuket's Patong district. Police say the children were being exploited by a human trafficking gang, who beat them with a wire clothes hanger if they didn't bring home at least 3,000 baht each they'd earned from begging and selling flowers. 
A 33 year old Cambodian and 22 year old Thai were arrested during the raids. All 17 children were Cambodian and were taken to a Phuket Shelter for Children.
2 dead, 18 injured in Nakhon Si Thammarat bus crash
Two people have been killed and 18 more inured in a bus crash yesterday in the southern province of Nakhon Si Thammarat.
Police say the bus overturned after sliding backward while ascending a steep hill in Khanom district, killing two passengers and injuring 18 others. The incident occurred at about 11:30am while the bus was transporting tourists back to Songkhla province after a trip to Surat Thani.
3 year old drowns at Blue Tree water park, Phuket
A 3 year old boy drowned yesterday afternoon at the Blue Tree water park in Cherngtalay, Phuket.
The incident at the newly-opened water park was reported about 6.30pm.
The father is a British national, the mother Thai. They told police they were at the water park with their two sons – aged 7 and 3. The 3 year old fell into the landing pool, was recovered soon after, but lifeguards and volunteer rescuers were unable to revive the child.
Thai soldiers kill 5 suspected insurgents in the South
Thai security authorities have confirmed that five suspected southern insurgents have been shot and killed by soldiers on a mountain side in Narathiwat.
The incident happened yesterday in the southern province bordering Malaysia. Military sources say that the security forces were pursuing the insurgents after being spotted near a checkpoint set up by para-military rangers in Village 8. 
Security forces also seized five M16 assault rifles, a HK rifle and some supplies from the location on Tawae Mountain.
Mother and daughter arrested over 7 million baht fortune-telling scam
These two fortune tellers weren't clever enough to predict their own arrest
A Thai fortune teller and her daughter were arrested after charging a customer more than 7 million baht for predictions and forecasts about her life. 
 48 year old Samorn and her daughter 19 year old Sukanya were arrested in Roi Et north-eastern Thailand.
Samorn aka. "Auntie Doctor" rented a space at a Roi Et market in 2018 where she met her victim Sukjai, promising her that she could rid her of bad luck. The rituals ended up costing her 7 million Thai baht.
Keep in contact with The Thaiger by following our
Facebook page
.
Horse riding makes a comeback on Hua Hin beaches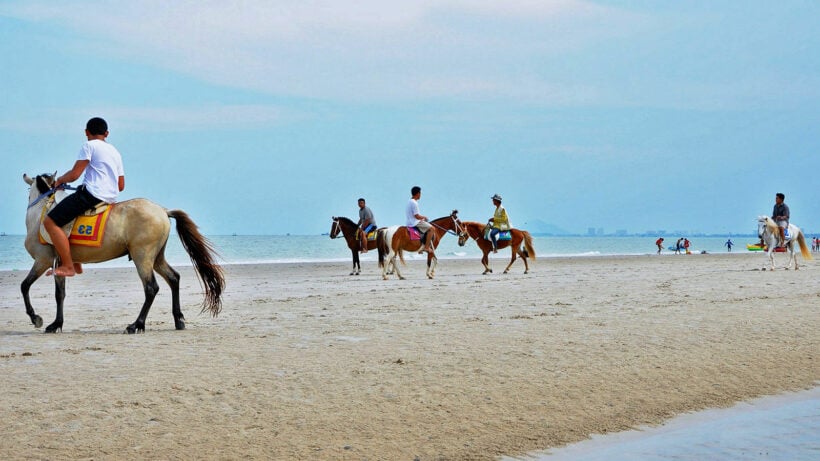 From next Friday, horses are expected back on the beaches of Hua Hin, on the Gulf of Thailand. It follows the easing of more Covid-19 restrictions last week as Prachuap Khiri Khan officials allowed some businesses, including horse-riding operations, to reopen. It's understood that hotels, department stores and shopping malls are also back in business.
Hua Hin is starting to welcome more visitors and horse-riding on the beach has always been a popular activity with families who have young children. It's hoped the operators of horse-riding centres can now start earning a living, having been severely affected by both the Covid-19 crisis and the outbreak of the African Horse virus, which has killed at least 500 horses across Thailand.
The chief veterinarian from Prachuap Khiri Khan's Livestock Department, Chamorn Sakdinan, says a recently launched vaccination campaign has prevented any further deaths of horses in the region. He says horse owners can resume business provided their animals are kept in stables at night and under mosquito nets, to combat the mosquito-borne illness. He adds that owners will not have permission to move horses outside of Hua Hin.
SOURCE: Thai PBS World
Keep in contact with The Thaiger by following our
Facebook page
.
Opposition criticises Thai government over economic toll of Covid response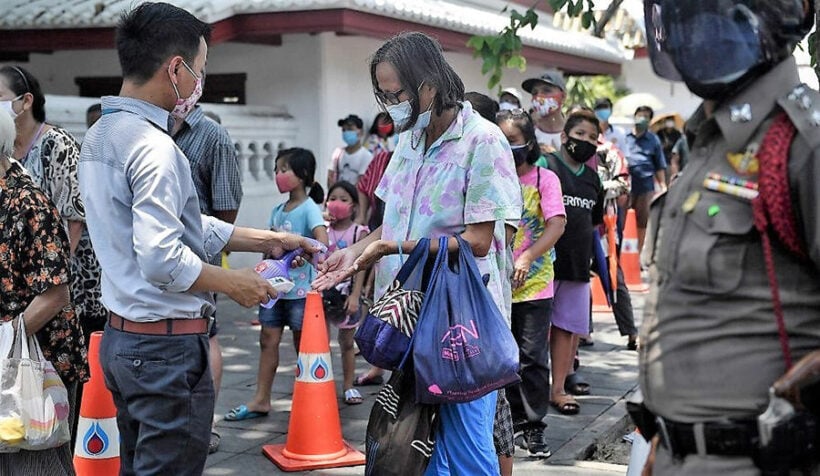 Opposition party Pheu Thai has condemned the government's management of the Covid-19 crisis, saying total shutdown has had a devastating effect on the country's economy. In a report in Nation Thailand, Paopoom Rojanasakul, vice secretary-general of the party says the hard-hitting restrictions imposed across the country have led to high unemployment, with the International Monetary Fund saying Thailand's economy is the worst-affected in the region.
He adds that the IMF is predicting the economy here will shrink by 6.7%, saying Thailand has one of the world's most negative GDP forecasts, despite appearing to have brought the virus under control quite quickly.
"The question that arises is, if Thailand has controlled the outbreak quicker than the other others, why is its economy worse hit than the others?"
Paopoom says the decision to essentially shut down the economy in the early stages of the outbreak is what caused the damage, not simply the fact that economic performance is dependent on the global economy as a whole. Pheu Thai says the government must act now to stop businesses from going under and to save jobs, saying the government got it wrong when it allowed employers to terminate their workers' positions.
The party says employers should receive financial incentives to encourage them to keep their staff employed. Paopoom adds that what's required is a policy of balanced measures that keep the economy running at the same time as the virus is being brought under control.
"The winner of this battle is a balanced state that can control the outbreak while also sustaining the economy until the world has a vaccine."
SOURCE: Nation Thailand
Keep in contact with The Thaiger by following our
Facebook page
.
Relatives claim British pensioner was mistreated and starved by Thai family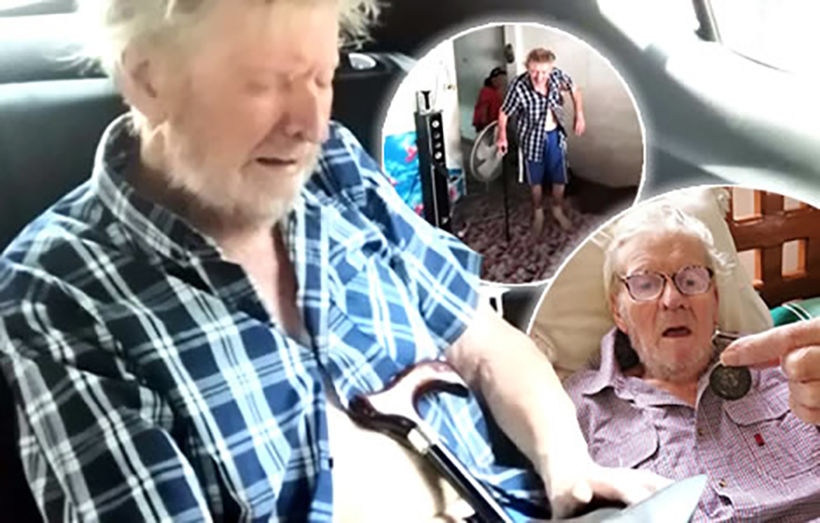 Relatives of an 86 year old British war veteran claim he endured starvation and mistreatment at the hands of his Thai family in Samut Sakhon, central Thailand. After receiving medical clearance, the man was flown home to the UK yesterday on an Eva Air flight.
A report in Thai Visa says the man, named only as "Ron", was rescued after family members started crowdfunding to get him home. Relatives claim that despite money being taken from his pension fund, Ron only had a bed made from pallets to sleep on and was always starving due to a lack of adequate food and water.
Expat Declan James Theodore, responded to a plea for assistance posted by Ron's family on an expat forum and went to pick Ron up at the property where he was living. It's understood the family he shared the house with did not object to him being taken away. Ron was initially taken to a resort in Hua Hin while his family continued to fundraise and obtain the medical clearance needed to get him home. It's understood he suffers with a serious spinal problem.
Ron's daughter, Marion Phillips, spoke to Thai Visa about her father, who first moved to Thailand seven years ago following the death of his partner. He was initially living in Udon, northeast Thailand, but moved to Samut Sakhon at the request of a woman he had struck up a relationship with.
"He got friendly with another Thai lady and was happy living in Udon, but she wanted him to move about a year ago and that is when things went very wrong for my dad. He wasn't cared for very well and was always starving. He would give her his bank card to get food, but he never had enough food or water. He was being very mistreated and lost so much weight. I don't really know the Thai woman but he never married."
Meanwhile, Ron says he still loves Thailand.
"I am very relieved and happy to be going home. I'm still crying. I still love Thailand and I want to come back – I have a dog here that I love very much. But I am not going to get involved with any Thai women again".
SOURCE: ThaiVisa
Keep in contact with The Thaiger by following our
Facebook page
.