Thai PC and notebook sales set to increase 5% in second half of year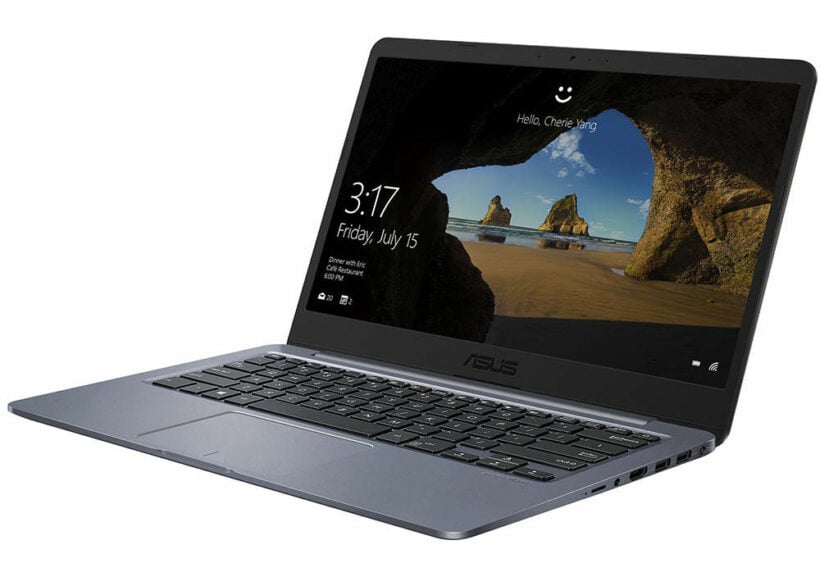 The market for personal computers and notebook computer will grow around 4.7% in the second half of this year, as students, gaming and e-sports continue to drive growth
The prediction from marketing director at Acer Computer, Nitipat Praweenwongwuthi. Acer recently conducted a survey into the needs of computer users and found that about 50% of customers who purchase gaming computers will utilise their computer for playing games and work while about 15% of users say they will use their computer to develop and create video.
Apple is one of computer players in the market driving student market growth. Early this month, the firm launched a global notebook computer campaign at prices some 4,000 baht lower than those on the market targeting university students.
Apple has updated its MacBook Air, adding True Tone to its Retina display for a more natural viewing experience, and lowering the price to 35,900 baht for members of the public and 31,900 baht for students.
In addition, the entry level 42,900 baht 13-inch MacBook Pro has been updated with the latest 8th-generation quad-core processors, making it twice as powerful than before. It also now features Touch Bar and Touch ID, a True Tone Retina display and the Apple T2 Security Chip, and is available to college students for 38,900 baht.
And it's not only Apple that's aiming to do better. Alvin Chen, country manager at Asus (Thailand) said that the second half this year will be better than the first, which saw a decline of 5%. The second half, however, is expected to catch up with sales divided between 70% for notebooks and 30% for gaming notebooks. Meanwhile, the processor market share as of May 2019 was shared by Intel at 59.3% and AMD at 40.7%.
Customers in Thai market today want middle and high end products and while in the past, gamers were after high performance, now it's all about thin and light design and 15 inch screens.
"We kicked off our campaign by offering ASUS Pro Duo and other products specifically designed for the target group," Chen said.
Since Microsoft Windows is used by more than 95 per cent of operating system (OS) for PC in Thailand, ASUS believe that the growing trend for content creator will favour the company over Apple's Macbook," said Alvin, adding that ASUS opening its first is going to have the first ASUS Store this month at Central World and in Rayong in early August.
SOURCE: The Nation
Want more from the Thaiger family?
📱 Download our app on Android or iOS for instant updates on your mobile
📧 Subscribe to our daily email newsletter
👍 Like/Follow us on Facebook
🔔 Subscribe to or Join our YouTube channel for daily video updates
Thai Airways' creditors to vote on rehab plan today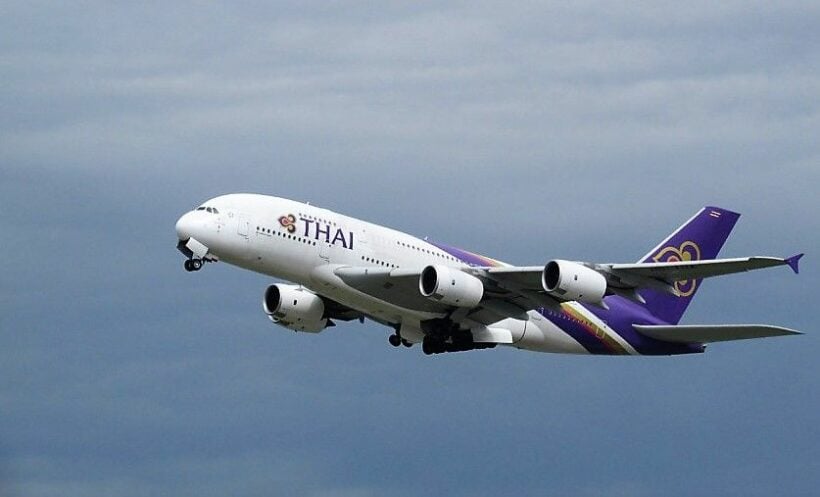 Today is D-Day for Thai Airways, with 13,000 creditors voting on whether or not to accept the struggling airline's rehabilitation plan. According to a Bangkok Post report, a source at the airline has warned that should creditors reject the plan, the carrier will be declared bankrupt and they would only receive 12.9% of what they're owed.
In the event of a bankruptcy declaration, the airline's assets will be appraised to decide how much of its debts can be repaid. The estimate of 12.9% is based on the value of assets currently held by the carrier.
The Bangkok Post reports that the rehabilitation plan which was submitted in March covers debts of around 410 billion baht. It's understood major shareholders own around 180 billion baht of that debt between them. Should the rehab plan be accepted today, it's likely Thai Airways will be given a certain timeframe in which to turn itself around.
The plan calls for the repayment period of debts arising from unsecured bonds worth 70 billion baht to be extended to 10 years, with a debt moratorium in the early stages of repayment. The airline is also introducing tough cost-cutting measures, including job reductions via early retirement for thousands of its 20,000 workers.
It's understood the plan does not call for the Ministry of Finance to provide a loan but says anyone can obtain the loan and the ministry can help with cash injection negotiations. The State Enterprise Policy Office has already stated that the government will not re-capitalise the airline.
SOURCE: Bangkok Post
Want more from the Thaiger family?
📱 Download our app on Android or iOS for instant updates on your mobile
📧 Subscribe to our daily email newsletter
👍 Like/Follow us on Facebook
🔔 Subscribe to or Join our YouTube channel for daily video updates
Government will not re-capitalise struggling Thai Airways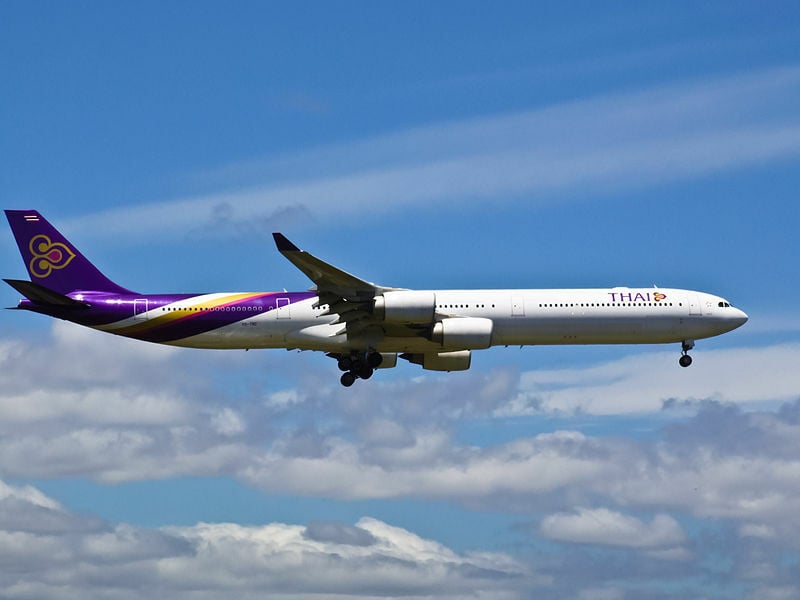 The State Enterprise Policy Office says the government will not back a billion-baht cash injection for Thai Airways. The national airline is currently been dragged through bankruptcy proceedings.
Pantip Sripimol from the SEPO says the Thai Finance Ministry will not re-capitalise the carrier, although it remains its largest shareholder. The Bangkok Post reports that there are concerns Thai Airways could become a state enterprise once more if the ministry were to assume a majority stake once more.
Last September, the Finance Ministry reduced its stake in the national airline to less than 50%, in an effort to facilitate the debt-rehabilitation process. As a result, the carrier is no longer a state-owned enterprise and it's understood a number of cabinet ministers are concerned that, should the airline regain its status as a state enterprise, the government would have to guarantee a billion-baht loan to ensure its survival.
The Bangkok Post reports that both the Finance Minister, Arkhom Termpittayapaisith, and Deputy PM, Supattanapong Punmeechaow, both support re-establishing the airline as a state enterprise. They argue that doing so would improve its financial situation and provide more leverage for negotiating with creditors. Such a move would mean the Finance Ministry becoming a majority shareholder once again.
As it is, the airline's bankruptcy proceedings have been taken up with renegotiating with creditors – mostly aircraft lessees. The majority of Thai Airways' fleet remains grounded and gathering dust, parked at Suvarnabhumi airport.
However, Pantip says the ministry will not re-capitalise the airline and is prepared to reduce its shareholding if other investors purchased additional shares. The ministry currently has a 49.9% stake in Thai Airways, with Pantip saying it would be difficult to justify a further cash injection to shareholders.
With the airline now operating as a private business, the government is no longer obliged to prop it up monetarily, nor is the Finance Ministry obliged to offer financial help to a private company, despite being its largest shareholder.
On Wednesday, creditors will meet to discuss the airline's debt restructuring plan and decide if they are to accept it.
SOURCE: Bangkok Post
Want more from the Thaiger family?
📱 Download our app on Android or iOS for instant updates on your mobile
📧 Subscribe to our daily email newsletter
👍 Like/Follow us on Facebook
🔔 Subscribe to or Join our YouTube channel for daily video updates
Thailand jumps on the electric bandwagon, aims to become EV production hub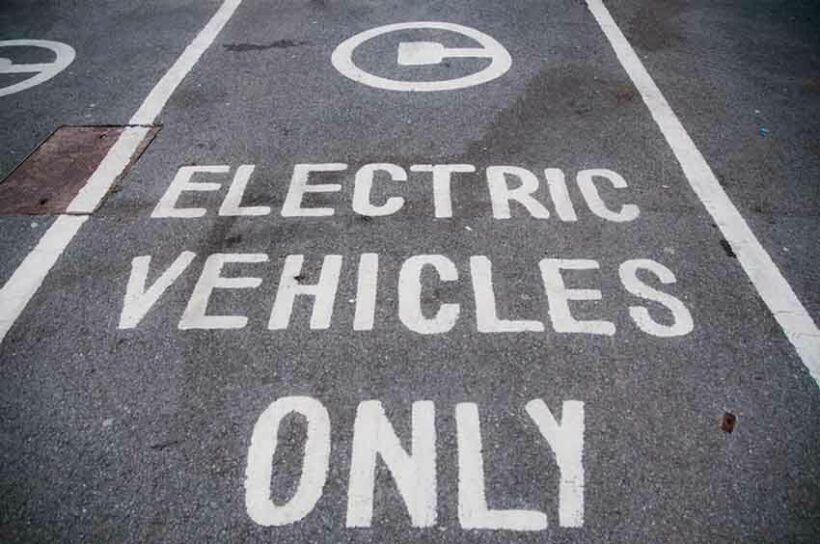 The Thai government has ambitious plans to turn the Kingdom into a Southeast Asian hub for the manufacture of electric vehicles. Nikkei Asia reports that big companies in Thailand are preparing to invest substantially in the greener mode of transport, after the National Electric Vehicle Policy Committee suggested a new manufacturing target could mean half of Thailand's auto-production is made up of electric vehicles by 2030.
The message to car manufacturers and energy suppliers is to grab this opportunity to invest in the necessary infrastructure to support electric vehicles, as the number of drivers using such cars is expected to rise significantly. The Thailand Board of Investment says that between 2017 and 2019, investment in EV production and its infrastructure reached 79 billion baht. That figure is expected to rise at a much quicker rate over the next 3 years.
According to the Nikkei Asia report, Toyota was the first car manufacturer to make EVs in the Kingdom, with Chinese manufacturers becoming more competitive in recent years. The latest Chinese firm to join the EV revolution is Great Wall Motor, which plans to launch electric vehicles this year. The number of EV manufacturers in Thailand is also growing, but Surapong Phaisitpattanapong from the Federation of Thai Industries' Automotive Industry Club says they still need to overcome serious supply chain challenges. He says manufacturers of the traditional internal combustion engine now find themselves trying to supply parts for electric vehicles, including batteries, motors and converters.
"It's all about the economy of scale. If the number of EV users goes up substantially, it would be worth investing, and everyone, including auto parts makers, would be ready to switch to producing EV parts, and that would create supply chains that are ready for the development of EVs, but it will take time."
Surapong points out that the government hasn't provided enough subsidies to encourage the purchase of electric vehicles, saying there needs to be more of an incentive to deliver the sales boost needed.
"We think there should be a more direct subsidy for EV buyers to promote EVs, but we haven't seen the government issue any kind of subsidies like that yet."
SOURCE: Nikkei Asia
Want more from the Thaiger family?
📱 Download our app on Android or iOS for instant updates on your mobile
📧 Subscribe to our daily email newsletter
👍 Like/Follow us on Facebook
🔔 Subscribe to or Join our YouTube channel for daily video updates