Thai PM: Do you know what will happen if I resign?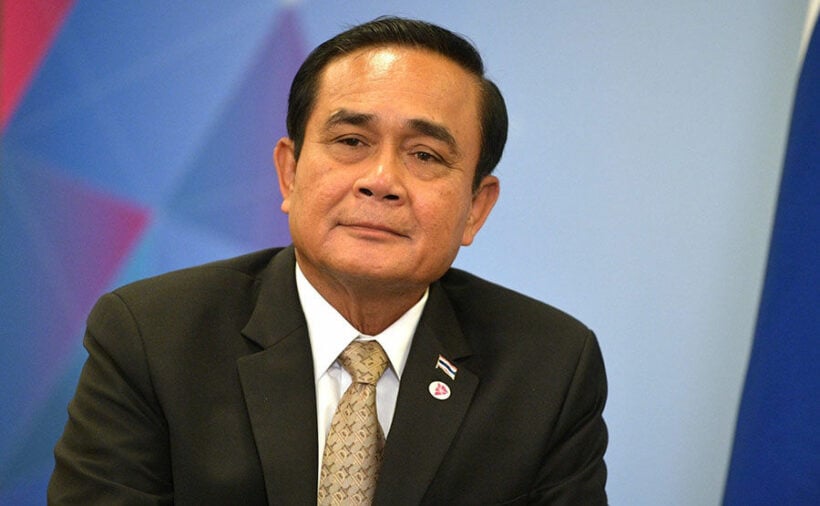 The Thai PM has asked opposition MPs if they know what would happen if he resigns – then proceeded to tell them. Speaking in Parliament yesterday, prime minister Prayut Chan-o-cha called on members of the opposition to clarify whether they want him to resign or to dissolve the House of Representatives.
Thai PBS World reports that his comment was in response to Pheu Thai MP Chulapant Amornvivat urging him to do the responsible thing and step down. The PM replied by asking if MPs knew what that would entail. He then went on to explain that if he resigns, Cabinet would technically be dissolved too, but be required to remain on in an acting capacity until there is a replacement Cabinet.
He added that a new PM would be elected by Parliament (under the current 2017 charter), but the winning candidate would need half of MP and Senators' votes. He then pointed out that if he opts to dissolve the House of Representatives, all MPs lose their parliamentary status and a general election will be called.
Anti-government protests have been taking place since mid-July and show no sign of stopping. Indeed the royalist factions are now mounting counter-protests in support of the government and 'status quo' as regards the Thai monarchy. The primarily student-led movement is calling for the PM's resignation, the dissolution of Parliament, fresh elections, and a Charter (constitution) re-write, among other demands. So far, the PM has held fast despite growing calls for him to go.
Protesters handed over a letter at the German Embassy last night.
SOURCE: Thai PBS World
Keep in contact with The Thaiger by following our
Facebook page
.
Never miss out on future posts by
following The Thaiger
.
Court acquits PM Prayut Chan-o-cha, allowing him to stay on at military residence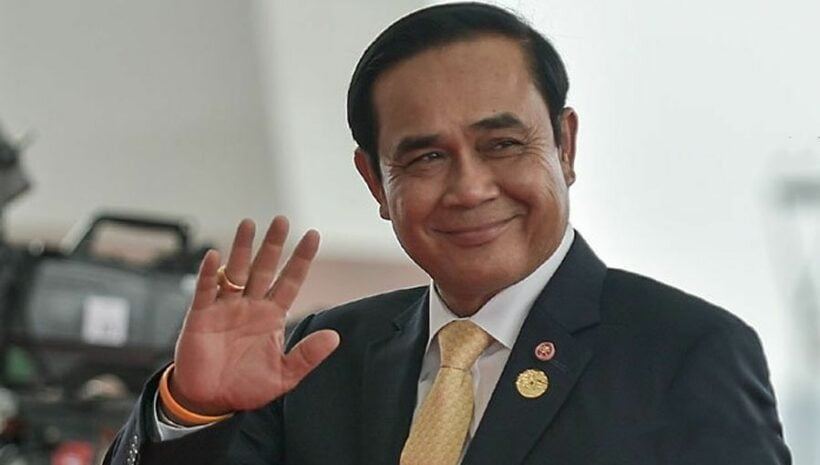 PM Prayut Chan-o-cha will be staying in office and at his military residence. Bangkok's Constitutional Court ruled today that the prime minister and former Thai general and commander of the Thai Army has not violated the charter by occupying a military-owned residence. The court says under military regulations, former officers can remain at their Army residence after their retirement at the discretion of the Thai Army commander.
Pro-democracy protesters have been pushing on Prayut to resign since July, along with calling for a rewrite of the 2017 Constitution together with reform of the government and role of the monarchy. Recently, Prayut was accused of violating the Constitution by staying at an official Army residence, rent-free, after his 'retirement' as General Prayut in 2014. Some say the tenancy represents a conflict of interest and the prime minister was abusing his power. A guilty ruling would've potentially put an end to his premiership.
Sections 184 and 186 of the Thai Constitution forbid a government minister from "receiving any special money or benefit from a government agency, state agency or state enterprise apart from that given by the government agency, state agency or state enterprise to other persons in the ordinary course of business."
Prayut told the court that he was staying at the residence at the First Infantry Battalion of Royal Guards because his home in Baan Phitsanulok was being renovated and that his security team suggested he live at the Army residence for safety, a source told Nation Thailand.
Similar housing has been provided to former Army chiefs who are now members of the Cabinet, Privy Council and Parliament, according to the Royal Thai Army. They add that the residence was provided to Prayut because the prime minister "deserves the honour and security it provides."
SOURCE: Nation Thailand
Keep in contact with The Thaiger by following our
Facebook page
.
Never miss out on future posts by
following The Thaiger
.
Court to deliver verdict on PM's military residence this afternoon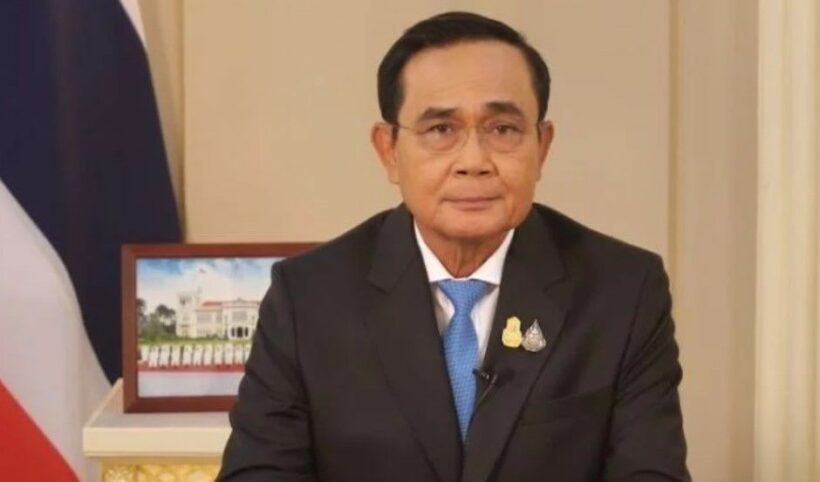 Security is expected to be extremely tight at Bangkok's Constitutional Court today, as the ruling in the matter of the PM's residence is delivered. Prayut Chan-o-cha is accused of violating army rules by occupying a military residence rent-free, despite having retired from the army in 2014. Critics say his tenancy represents a conflict of interest. Should the court agree with them, it will spell the end of his premiership, something pro-democracy protesters have been calling for since July.
Thai PBS World reports that the court has issued a statement to confirm that only approved parties will be allowed in the courtroom, including the PM, the complainant, and relevant lawyers and officials. The case was brought earlier this year, following a request from the leader of the Pheu Thai opposition party, Sompong Amornwiwat. The court has confirmed the verdict will be broadcast on its You Tube channel from around 3pm, meaning the public can watch it live.
Bangkok authorities are apprehensive about potential unrest should some parties disagree with the court's findings. Piya Tavichai from the Metropolitan Police Bureau has confirmed that hundreds of police officers will be on duty, in and around the court buildings, with the front entrance already sealed off. A planned rally by the anti-government protest group, Ratsadon, has now been switched to the Lad Phrao Intersection, in the Chatuchak district of the capital.
We'll all know the decision around 3pm this afternoon.
SOURCE: Thai PBS World
Keep in contact with The Thaiger by following our
Facebook page
.
Never miss out on future posts by
following The Thaiger
.
Election Commission to investigate charges that Progressive Movement is run as a political party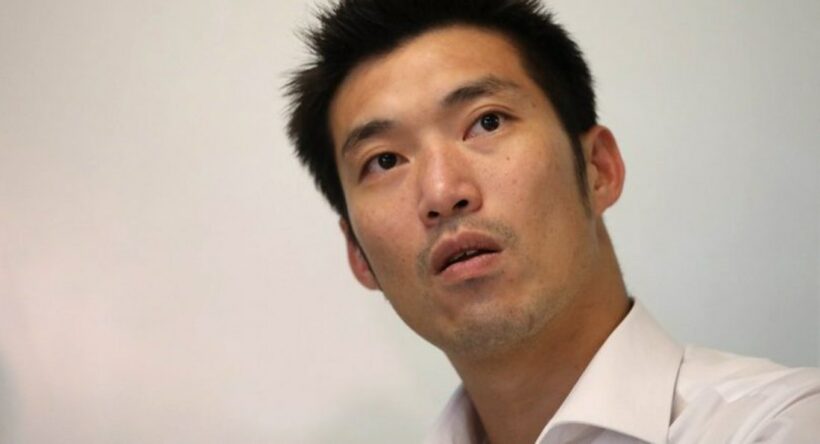 Political activist Srisuwan Janya is accusing the Progressive Movement of being run like a political party, with its leaders campaigning for members in local elections, in violation of the Political Party Act. The claim has prompted the Election Commission to launch an investigation into the movement.
The movement was formed by Thanathorn Juangroongruangkit, Piyabutr Saengkanokkul and Pannika Wanich, after their former party, the Future Forward Party, was disbanded by the Constitutional Court. The movement was ostensibly created to carry out political campaigning outside of Parliament.
However, Srisuwan says that by campaigning for its members in local mayoral and council elections, the movement is acting like a political party, thereby breaking the law. If found guilty, Thanathorn, Piyabutr, and Pannika could receive a sentence of up to 3 years' imprisonment and/or a 60,000 baht fine, as well as being banned from politics for 5 years. The movement's members could also face having their election results cancelled, and their right to stand in future elections suspended.
The leaders of the defunct Future Forward Party have been a thorn in the side of the ruling administration for some time, with several attempts to discredit them eventually leading to a successful dissolution in late 2019, on charges of accepting illegitimate donations. Since then, they have been threatened with potential legal action in relation to donations, with others accusing them of orchestrating the ongoing anti-government protests from behind the scenes.
Meanwhile, anti-corruption activist Srisuwan Janya has already earned the nickname, "Complainer in Chief", for what many see as a tendency to lodge frequent complaints in his efforts to hold government and others to account.
SOURCE: Thai PBS World
Keep in contact with The Thaiger by following our
Facebook page
.
Never miss out on future posts by
following The Thaiger
.