Students at Naresuan University mark 1973 uprising with candlelit vigil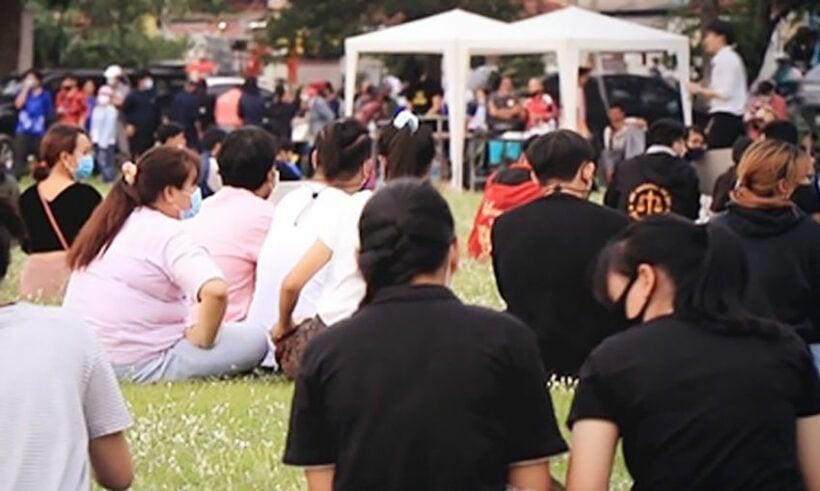 As tens of thousands of protesters gathered at Government House in Bangkok yesterday, students at Naresuan University in northern Thailand were commemorating a 1973 uprising with a candlelit vigil. The October 14, 1973 popular uprising, known as the "Day of Great Sorrow" was a defining moment in Thailand's history, ending the ruling military dictatorship of the time and changing the political system in the Kingdom.
Yesterday, over 200 students in the northern province of Phitsanulok held a candlelit vigil in memory of those who died at the uprising in the capital 47 years ago. They assembled at the Faculty of Law courtyard at Naresuan University at 6.00pm, with organisers recounting the events that occurred on the day, which ended in a bloody crackdown. Students also showed their support for the anti-government protests taking place simultaneously in Bangkok, using the 3-finger salute to express solidarity with activists in the capital.
Nation Thailand reports that the students are coordinating with other universities to hold another rally in the centre of Phitsanulok on October 25.
SOURCE: Nation Thailand
Want more from the Thaiger family?
📱 Download our app on Android or iOS for instant updates on your mobile
📧 Subscribe to our daily email newsletter
👍 Like/Follow us on Facebook
🔔 Subscribe to or Join our YouTube channel for daily video updates
American man arrested in Chiang Mai for allegedly killing pregnant Thai wife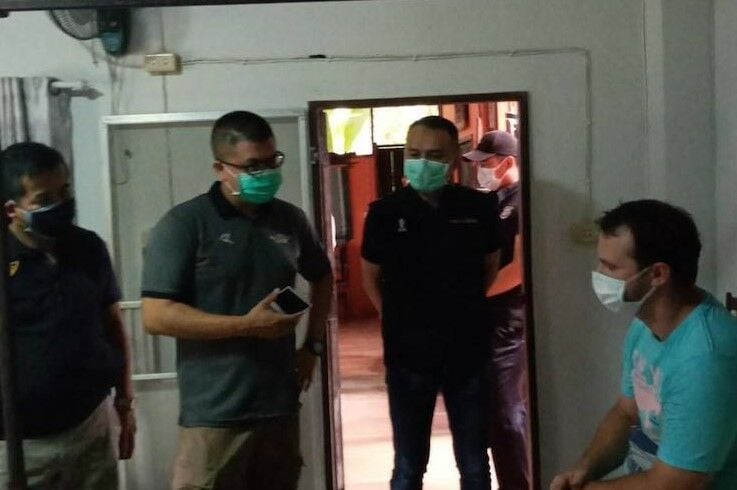 An American man has been arrested for allegedly murdering his pregnant, Thai wife and hiding her body in a rubbish bin. Police say 32 year old Jason Matthew Balzer then dumped his deceased wife's body in a field in northern Thailand. 32 year old Pitchaporn Kidchob's mother became concerned for her daughter's welfare after seeing Balzer flee their home on a motorbike. She then went inside the home to check on her daughter and found multiple bloodstains throughout the house.
After her mother notified police, they checked CCTV cameras and saw Balzer fleeing the area. They gathered a team of officers and sniffer dogs to go out looking for Pitchaporn's body in a field about 15 kilometres from their house. There, they found her body stuffed inside a garbage bag. A report by Siam Rath says police arrested Balzer yesterday afternoon in the Hang Dong district of Chiang Mai, who then confessed to killing his wife and dumping her body.
Balzer moved to Thailand in 2019 after being previously charged in the state of Colorado in America for attempted murder at the age of 30. A report from TimesCall.com included details from the incident:
"The woman said she was sleeping in her bedroom when Balzer came in and wanted to have sex. The woman said she was tired, and Balzer became angry and took her phone.
She said Balzer then grabbed her arms and squeezed then and then hit her in the face and slammed her head into the bed's headboard five times, according to the affidavit.
She told police Balzer then grabbed a revolver out of a desk drawer in the room and pointed it at her head saying, "I will kill you." The woman was able to push the gun to the side, at which point it went off next to her head. She was able to get the gun away from Balzer and threw it under the bed.
The woman said that while Balzer tried to begin covering up the bullet hole in the wall, she fled to a neighbor's house.
When police responded to the apartment, they found a fresh drywall patch in the ceiling and bullet damage to the kitchen floor, kitchen ceiling, bedroom floor and mattress. An officer also found the revolver under the bed."
Balzer was arrested on suspicion of attempted, second-degree murder, felony menacing, second-degree assault, third-degree assault, criminal mischief, obstruction of telephone use, tampering with physical evidence, criminal tampering, domestic violence, and aiming a firearm at a person.
It is not known what type of visa Balzer obtained to enter Thailand. Police say he is in custody and is waiting to be transferred back to Nan province after fleeing to Chiang Mai.
SOURCE: Thai Visa
Want more from the Thaiger family?
📱 Download our app on Android or iOS for instant updates on your mobile
📧 Subscribe to our daily email newsletter
👍 Like/Follow us on Facebook
🔔 Subscribe to or Join our YouTube channel for daily video updates
Police bust 4 drug runners with 150 million baht of meth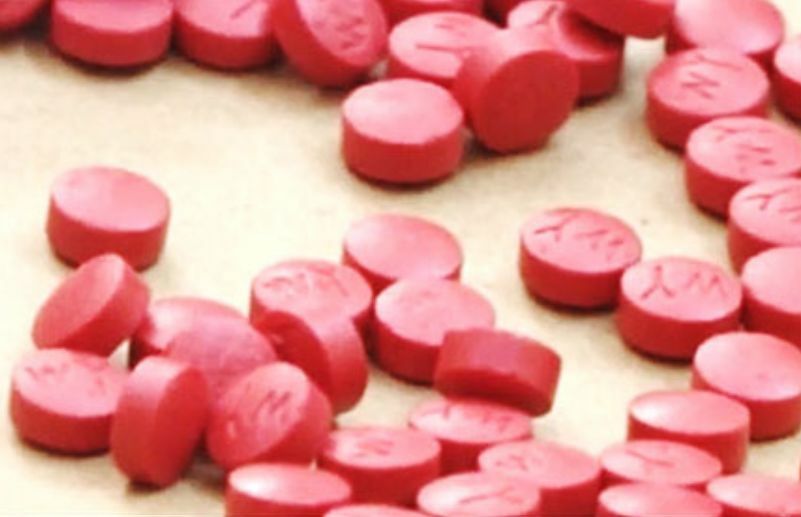 About 150 million baht worth of methamphetamine pills were impounded in Nakhon Phanom today in a bust of 4 suspected drug runners. Police and military cooperated to nab 4 men, aged 21 to 36 hailing from Mukdahan. Nakhon Phanom is a northeastern Thai province that borders Laos, separated by the Mekong River. A press conference was held this afternoon at the police station to announce the bust.
Two vehicles alleged to be part of a drug trafficking ring were seized in the bust and found to contain 770,000 pills of methamphetamine. A Toyota Fortuner was the first car stopped in That Phanom, with Bangkok-registered license plates. It was inside this car police found the meth pills, stored in fertiliser bags. Two men were in the car and taken into custody.
A separate team later picked up and arrested the other two suspects in a Toyota Altis with Mukdahan-registered licence plates. That car was acting as a lookout for the 2 men caught in the other bust and was intended to drive ahead of the Fortuner full of meth in order to warn of any police checkpoints upcoming.
The four suspects in the bust allegedly confessed to the drug smuggling, explaining that the meth had been snuck in long-tail boats along the Mekong River and into Thailand across the Laos border. They said they had done this same drug run a few times in the past and had delivered similar drug shipments to Thailand's inner provinces. They were said to have been paid by a Thai man to transport the drugs, receiving 100,000 baht for their smuggling.
Police have been vigilant in apprehending drug shipments, confiscating around 5 million methamphetamine pills in the last 2 months alone.
SOURCE: Bangkok Post
Want more from the Thaiger family?
📱 Download our app on Android or iOS for instant updates on your mobile
📧 Subscribe to our daily email newsletter
👍 Like/Follow us on Facebook
🔔 Subscribe to or Join our YouTube channel for daily video updates
Thai Meteorological Dept. warns northern Thailand of severe storms through May 7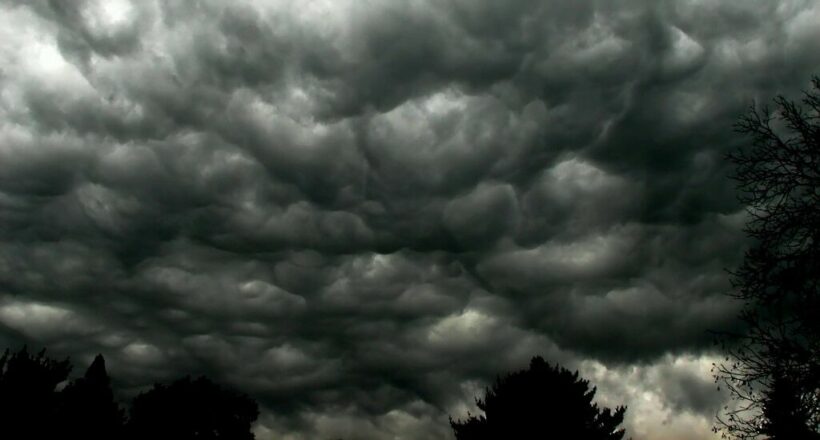 The Thailand Meteorological Department says severe storms, especially in the north, will be present through May 7. The announcement detailed the forecast with gusty winds and hail being included in the conditions due to a high pressure system from China. It also warned residents to stay away from big trees, unsecured buildings, large billboards, and outdoor places in general. Farmers were to be especially prepared for possible crop damage.
The southerly and southeasterly winds may bring moisture from the South China Sea to the north and central regions of Thailand, causing heavy rainfall and storms. The winds will affect the Gulf of Thailand, Andaman Sea, and the rest of the South, yielding scattered thundershowers and isolated heavy rains.
Below is the announcement from the Thai Meteorological Department:
Weather Warning
"Summer Storm in Thailand"
No. 19 Time Issued : April 6, 2021
The high-pressure system from China covers upper Thailand leading to decreasing temperatures in the area. Meanwhile in the upper country summer storms are less likely to happen with thunderstorms, gusty winds and isolated hail, as well as thunderbolts. All of these remains in Northern provinces of Mae Hong Son, Chiang Mai, Chiang Rai, Lamphun, Lampang, Phayao, Phrae, Nan, Uttaradit, Phitsanulok, Sukhothai, Kamphaengphet and Tak. People should stay safe from the severe conditions by keeping off an open area, big trees and unsecured billboards. Farmers are advised to prepare for crop's damages.

This final advisory is in effect on 6 April 2021, at 5am

(Signed) Nattapon Nattasomboon

(Mr. Nattapon Nattasomboon)

Director-General

Thai Meteorological Department
SOURCE: TMD/Pattaya News
Want more from the Thaiger family?
📱 Download our app on Android or iOS for instant updates on your mobile
📧 Subscribe to our daily email newsletter
👍 Like/Follow us on Facebook
🔔 Subscribe to or Join our YouTube channel for daily video updates