Thai Health Minister Anutin takes to TikTok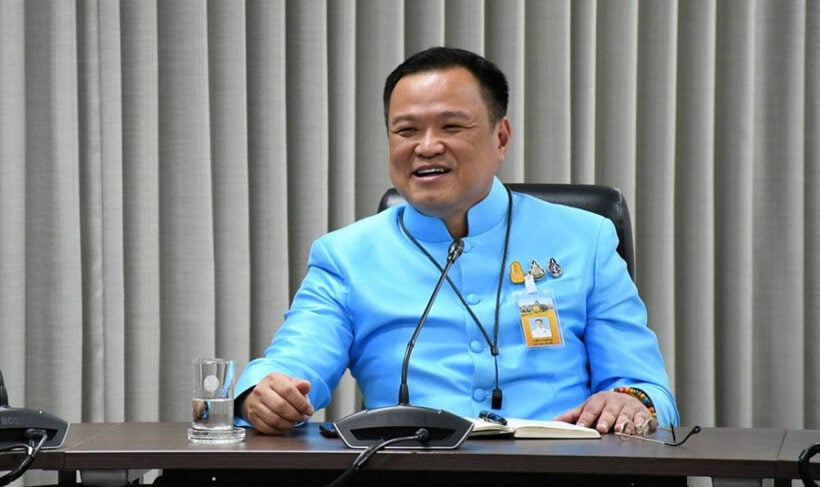 Warning!
TikTok Thailand says only 1% of its users are aged 45-55. Turns out one of them is Thailand's mercurial Health Minister, Anutin Charnvirakul. Remember him? He disappeared from Twitter after his comments about "dirty farang" in the early days of the Covid-19 crisis, where he accused foreigners of being the cause of the outbreak in Thailand. His racist remarks have been credited with legitimising xenophobic sentiment among some Thais and he was sidelined from the Government's Covid-19 task force pretty much immediately after, sent out to the outlying provinces instead for photo opportunities.
Well, he's back, at least on TikTok. A report in Khaosod English says Minister Anutin has posted a couple of videos on the site under the handle @nituna1966 (his birth year and his name spelt backwards). In one clip, posted at the end of May, he can be seen lip-synching to audio from Thai toddler sensation @Phuriwat.M. "People watching aren't giving me hearts. I'll spank you," mimes Anutin.
Here it is…
TikTok Thailand says the vast majority of its users are in the younger age brackets, with half aged 18-24 and a third aged 13-17. Anutin is 53 and is believed to be the first prominent Thai politician to join the network (the rest of the Thai cabinet has so far resisted the temptation to follow Anutin's lead).
Anutin deleted his Twitter account in March after his inflammatory comments went viral and caused uproar, putting the PM and fellow ministers into damage control.
SOURCE: Khaosod English
Keep in contact with The Thaiger by following our Facebook page.
Never miss out on future posts by following The Thaiger.
Behind bars: government ministers among 29 jailed for Yingluck protests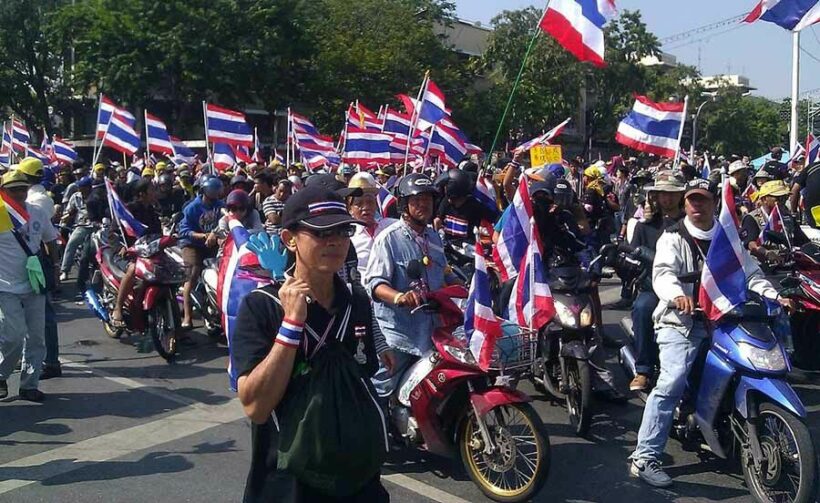 A number of government ministers have been jailed for their part in protests against the government of Yingluck Shinawatra that crippled Bangkok and ultimately led to the 2014 military coup. Yesterday, the Criminal Court handed prison sentences to 29 former members of the People's Democratic Reform Committee, some of whom were serving in the current administration.
Former politician and former deputy PM, Suthep Thaugsuban, has been sentenced to 5 years' imprisonment for leading the protests against the Yingluck government during 2013 and 2014. Education minister Nataphol Teepsuwan has received a prison sentence of 6 years and 16 months, while the deputy Transport Minister Thaworn Senniam received a 4 year sentence. Buddhipongse Punnakanta, former Digital Economy and Society Minister, has been sentenced to 7 years' imprisonment.
In total, 29 ex-PDRC members have been found guilty of charges including terrorism and insurrection and handed sentences from 4 months to 11 years. They are now barred from holding political office, meaning PM Prayut Chan-o-cha may be looking at a Cabinet reshuffle. He has held the position of PM since seizing power in the 2014 military coup that ended the PDRC protests.
SOURCE: Nation Thailand
Keep in contact with The Thaiger by following our Facebook page.
Never miss out on future posts by following The Thaiger.
Former Thai PM Thaksin makes appearance on popular Clubhouse app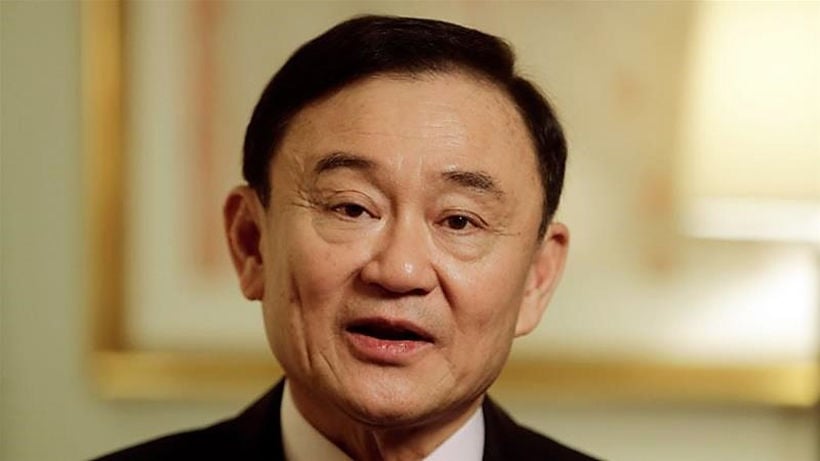 Ex-PM Thaksin Shinawatra, who has been living in exile for over 10 years, has made an appearance on the new "Clubhouse" social media app, in which he discussed his battle with Covid-19. Thaksin's appearance was confirmed by the CARE movement, as he joined a forum hosted by the organisation on Monday night.
Nation Thailand reports that also taking part in the forum were former ministers from Thaksin's cabinet, including Surapong Suebwonglee, Prommin Lertsuridej, Chaturon Chaisang and Pichai Naripthaphan. According to a Facebook post from CARE, Thaksin appeared under the name he has been using while living abroad.
"Thaksin would appear under the name 'Tony Woodsame', as Tony is the name he had used while studying abroad."
During his appearance, Thaksin confirmed he had contracted the Covid-19 virus but has since recovered. He also brought up the "30 baht cure all" policy of his former party, Thai Rak Thai, designed to deal with Thailand's healthcare problems. Asked about the current political turmoil in Thailand and how he would deal with protesters if he was still in power, he emphasised the importance of communicating with Thailand's youth.
"Political rallies in Thailand are caused by young people starting to become uncertain about their future. The government must communicate with these young protesters based on reason, as well as find ways to make Thailand open and free."
The exclusive, invitation-only Clubhouse app is gaining popularity in Thailand and around the world, helped by the approval of prominent figures like Elon Musk, Kanye West, and Jared Leto. Renowned Thai academic, Pavin Chachavalpongpun, himself living in exile, is also a Clubhouse member.
SOURCE: Nation Thailand
Keep in contact with The Thaiger by following our Facebook page.
Never miss out on future posts by following The Thaiger.
Opposition MP could face Lese Majeste charges over parliament speeches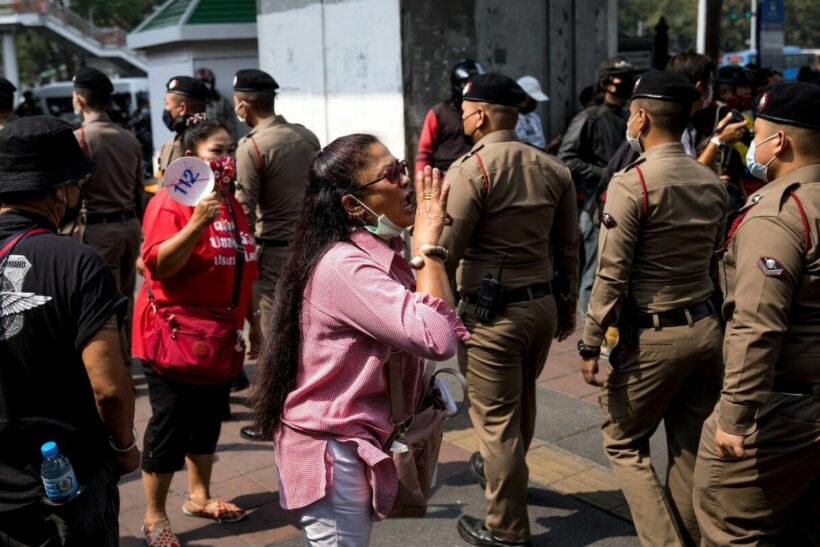 After bringing a no‐confidence censure motion to the PM and his cabinet, the opposition MP is now facing potential charges of lese majeste for allegedly defaming Thailand's monarchy at yesterday's censure debate. Rangsiman Rome, a Move Forward lawmaker, allegedly claimed that a certain few "government favorites" and a "royal aide" have been given powers to shuffle around members of the police force at their own discretion.
The Assistant Minister to the PM Office, Suphon Attawong said Rangsiman's speeches were transcribed word for word and included referencing the monarchy. According to Khaosod English, their legal team looked into it and found that the information is sufficient for prosecution under Section 112 of Thailand's Criminal Code, which is also known as the lese majeste law.
Section 112 prohibits anyone from insulting or defaming the royal family. Violators, if found guilty, can receive a maximum penalty of up to 15 years in prison per count of defamation.
The 27 year old activist, who switched over to lawmaking, was met with protests by pro‐government leaders during his speeches. In those speeches, he said that police officers could obtain promotions without going through the legal hiring process if they receive a "ticket" that was signed by General Torsak Sukvimol, who is the Ratchawallop Police Retainers Commander, King's Guard 904.
Rangsiman's presentation showed a document that can be submitted directly to the Royal Thai Police Commissioner to recommend certain police officers' promotions or rank changes. The final decision, according to his presentation, is then endorsed by PM Prayut and Deputy PM Prawit Wongsuwan. According to Khaosod, he asked "Does General Prayut have the courage to insist that this is a fair and transparent way to appoint police officers?"
Back in 2018, police colonel Kantapong Nilkham posted on Facebook that a career advance within the police is near impossible without the "ticket," according to Khaosod.
"If you have a boss, if you have money, if you have The Ticket, you'll get everything. How can this nation survive? And who will the people depend on?"
Khaosod English also reports that Rangsiman made a "damning allegation" concerning a so‐called "Elephant Ticket," which allegedly could fast track promotions by cutting through the police force structure. He allegedly went on to say that the scheme was run by a man that serves as Lord Chamberlain to the royal palace, without having any formal position in the police force.
The accusations by Rangsiman sparked immediate protests for him to essentially stop talking. He was encouraged to wrap up the speech and leave out any further mentions of the monarchy.
Rangsiman allegedly followed the recommendation but insisted he was just doing his duty as the Representative of the People. According to Khaosod, he says he's aware that it could be a "dangerous mission," but people chose him for the job and he has to carry out his duty to the best of his ability.
But Rangsiman allegedly kept talking by bringing up the allegations at a news conference.
"These Tickets cost millions of baht. So in the end, police have to live off bribes from gambling dens, illegal businesses, and human trafficking," he said, according to Khaosod.
The 4 day debate ended yesterday, with the no‐confidence vote taking place this morning. Since the coalition parties retain a majority of the seats in parliament, it was expected that all Cabinet members would survive the session, and they did.
SOURCE: Khaosod English
Keep in contact with The Thaiger by following our Facebook page.
Never miss out on future posts by following The Thaiger.