Pheu Thai MP says charter amendment court hearing is government delaying tactic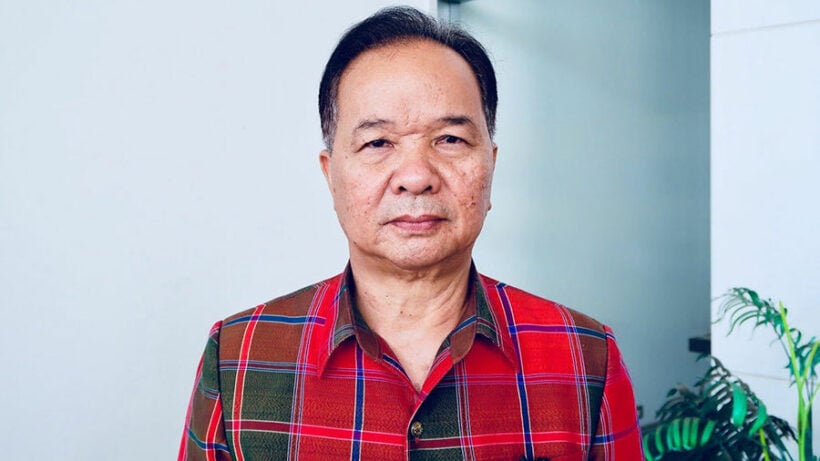 The Pheu Thai MP for Ubon Ratchathani has attacked the ruling Palang Pracharat party and members of the Senate for what he sees as an attempt to slow down the charter amendment process. Somkid Chuakong says asking the Constitutional Court to decide if the opposition's attempt at a charter re-write is in violation of the supreme law, is merely an attempt to delay proceedings.
"This is not in line with the prime minister's statement that the constitution will be amended as soon as possible."
He is calling on the government to be honest and keep MPs and senators in line, adding that the government should be putting out political fires, not stoking the flames.
Meanwhile, Parliament is set to vote on 7 draft charter amendments over the course of 2 days, on November 17 and 18. A re-write of the Thai constitution is one of the key demands of pro-democracy activists, who have been holding anti-government protests across Thailand since mid-July.
SOURCE: Nation Thailand
Want more from the Thaiger family?
📱 Download our app on Android or iOS for instant updates on your mobile
📧 Subscribe to our daily email newsletter
👍 Like/Follow us on Facebook
🔔 Subscribe to or Join our YouTube channel for daily video updates
Deputy PM declares Thammanat Prompow controversy finished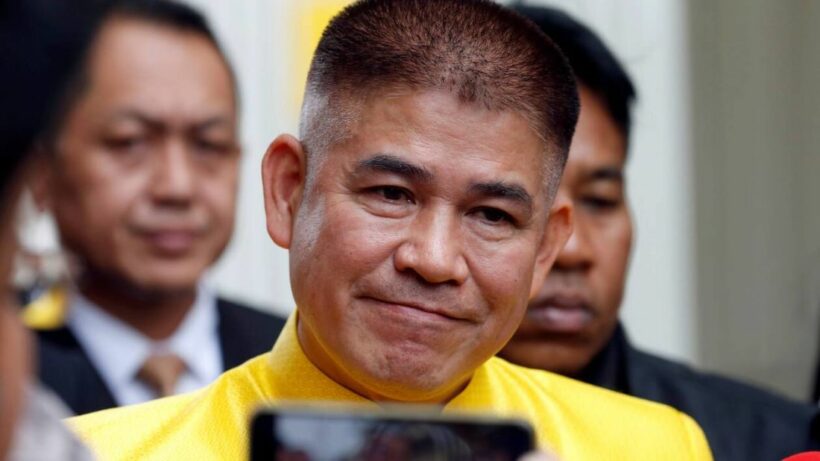 Deputy PM Wissanu Krea-ngam says that the debate is over regarding Thammanat Prompow, the controversial Deputy Minister of Agriculture and Cooperatives and influential Palang Pracharath Party 'fixer'.
The Constitutional court has already ruled that he is qualified to hold office under Thai law and will keep his position, though a huge backlash followed the ruling, and the public wondered how his 1993 heroin trafficking conviction in Australia. Then using the name 'Manat Bophlom', he was convicted of conspiring to import a traffic able amount of heroin, serving 4 years of a 6 year sentence.
According to Wikipedia, Thammanat parliamentary declaration of assets in August 2019 listed "2 wives, 7 children, and a net worth of about $42 million, including a Bentley, Rolls-Royce, Tesla, and Mercedes-Benz along with 12 Hermès and 13 Chanel handbags, luxury watches, and Thai Buddha amulets."
Thai law says that no one who has been convicted of an indictable offence is eligible to hold public office, but the new decision seems to imply that anything that happens outside of Thailand's border does not qualify. A legal expert, the Deputy PM says that this ruling is not in opposition to the rules about convicts holding office.
He says that a conviction by Australia's New South Wales Court is not legally binding in Thailand and therefore does not disqualify Thammanat. Only a jail sentence from a Thai court would be considered a roadblock to a candidate being confirmed to hold government office.
Thai immigration law, however, determines that convictions in home countries will bar people from entry into Thailand. The decision also calls into question the legitimacy of the Australian/Thailand extradition treaty which saw Thammanat deported back to Thailand after serving 4 years of his 6 year sentence.
But the Council of State had declared that someone in jail for 2 years cannot hold office within 5 years of release, regardless of whether the jailing was in Thailand or in another country. The 4 year jail term Thammanat served in Australia ended in 1997 so the 5-year grace period has already passed.
The Deputy PM says that this ruling by the Constitutional Court does set a new precedent for future issues of possible MP candidates that may have been in trouble with the law outside of Thailand. But he stopped short of supporting Thammanat's prior conduct unconditionally, declining to comment.
The National Anti-Corruption Commission has been under pressure to investigate Thammanat and whether his conduct has been ethical. The Deputy PM said that the Constitutional Court ruling does not whitewash any other issues Thammanat may face.
SOURCE: Bangkok Post
Want more from the Thaiger family?
📱 Download our app on Android or iOS for instant updates on your mobile
📧 Subscribe to our daily email newsletter
👍 Like/Follow us on Facebook
🔔 Subscribe to or Join our YouTube channel for daily video updates
Confirmation of Deputy Minister Thammanat, despite drug conviction, draws derision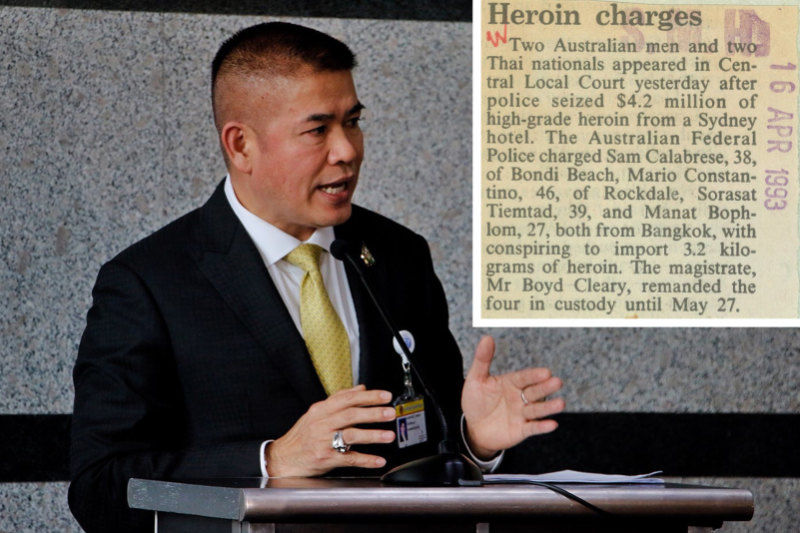 Though not unexpected, the decision on Tuesday to allow Deputy Agriculture Minister Thammanat Prompow to keep his status in spite of an Australian drug conviction in the 1990s still drew plenty of outrage and backlash. In what some called Thailand's lowest point, allowing the minister to keep his post may set a damning precedent regarding Thailand's international obligations such as extradition and recognising the laws of other countries.
(Mr. Thammanat was deported from Australia after serving 4 years for a 6 year heroin trafficking conviction.)
Many argue that allowing a convicted drug criminal abroad to hold public office in Thailand may damage Thailand's international reputation. Political scientists point to the verdict of the Constitutional Court on Tuesday as undermining Thailand's legal system and validating loopholes available to the rich and powerful, especially in government.
The controversial deputy minister has been under scrutiny before his conviction, with a no-confidence motion failing last year in Parliament, but his infamy has not seemed to hamper his popularity. He has managed to maintain popularity amongst voters, even being put to work campaigning in the north of Thailand for the Palang Pracharat Party of whom he is a member (after defecting from the Pheu Thai Party in 2016). With success in that region, he was put to work by Palang Pracharat (the political party representing the conservative and 'military' views in Thailand) in the south, helping to secure a victory in March in Nakorn Sri Thammarat.
Still, controversy persists, and online Thai people raged and mocked the lack of justice. The deputy minister had defended the heroin smuggling conviction by claiming "it was flour" and the online community turned that phrase into a viral hashtag. Online commentators posited that his confirmation opens the floodgates for all sorts of convicted criminals abroad to run for public office in Thailand as if what is done outside of the country doesn't count domestically.
Foreigners, coming to Thailand, are expected to hold to a different standard – a foreign drug conviction would prevent you from being able to enter the Kingdom.
One commenter even mentioned this corruption as a reason that a new Facebook group for Thai people interested in moving abroad saw over 850,000 members join when it was launched.
The ridicule of the decision to allow confirmation of the MP, despite his conviction and served 4 year sentence, comes with melancholy, however, as the Thai population employ dark humour to cope with the feeling that nothing can be done about the corruption of those in power.
Changing anti-drug campaign slogan "let's fight against drugs" to say "let's sell drugs", making references to the "say my name" phrase on TV's Breaking Bad, and political cartoons paraphrasing the tourism slogan of Las Vegas to "what happens in Australia, stays in Australia" have been popularly shared online.
SOURCE: Thai PBS World
Want more from the Thaiger family?
📱 Download our app on Android or iOS for instant updates on your mobile
📧 Subscribe to our daily email newsletter
👍 Like/Follow us on Facebook
🔔 Subscribe to or Join our YouTube channel for daily video updates
Diplomatic spat between China and Australia, Chinese suspend economic dialogue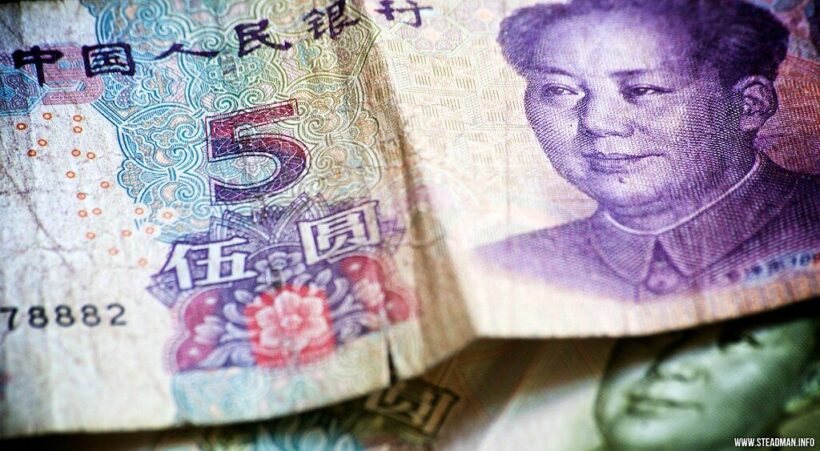 A diplomatic spat between China and Australia has the Communist State suspending all economic dialogue "indefinitely" between the 2 countries as of today. A statement by China's National Development and Reform Commission detailed some of the reasoning behind the move, which is under the China-Australia Strategic Economic Dialogue.
"Recently, some Australian Commonwealth Government officials launched a series of measures to disrupt the normal exchanges and cooperation between China and Australia out of Cold War mindset and ideological discrimination."
But the statement didn't elaborate on what specific actions prompted the suspension, however, it most definitely signifies the growing tensions between the 2 countries. Back in 2018, Australia became the first country to ban the Chinese tech giant of Huawei from its 5G network. And, as Covid-19 ravaged the world, Australia called for an independent investigation into its origins. China responded by restricting trade between the nations.
Last December, Australia's federal parliament granted veto power over foreign deals by states amid worsening diplomatic relations with China, which has handed down trade sanctions on Australian exports.
Australia, has also refused to sign agreements on directly participating in China's new foreign policy initiative, which previously was agreed upon by Australia's trade minister to cooperate with third-party countries in Belt and Road projects. In April, Canberra cancelled 2 of those projects struck by the state of Victoria, which prompted a warning from the Chinese embassy that bilateral ties would get worse. Just this week, Reuters reported that Australia was reviewing a 99 year lease of a northern port to a Chinese firm.
But Atilla Widnell, the managing director of Navigate Commodities says trade won't be affected.
"We believe the iron ore trading relationship between Australia and China will remain ring-fenced in relation to current political tensions between the two nations. This is a co-dependent relationship whereby either party cannot survive without the other."
Today has seen the Australian dollar nosedive, reaching as low as $ .7701 to the US dollar, compared to yesterday's $.7747.
SOURCE: Reuters
Want more from the Thaiger family?
📱 Download our app on Android or iOS for instant updates on your mobile
📧 Subscribe to our daily email newsletter
👍 Like/Follow us on Facebook
🔔 Subscribe to or Join our YouTube channel for daily video updates