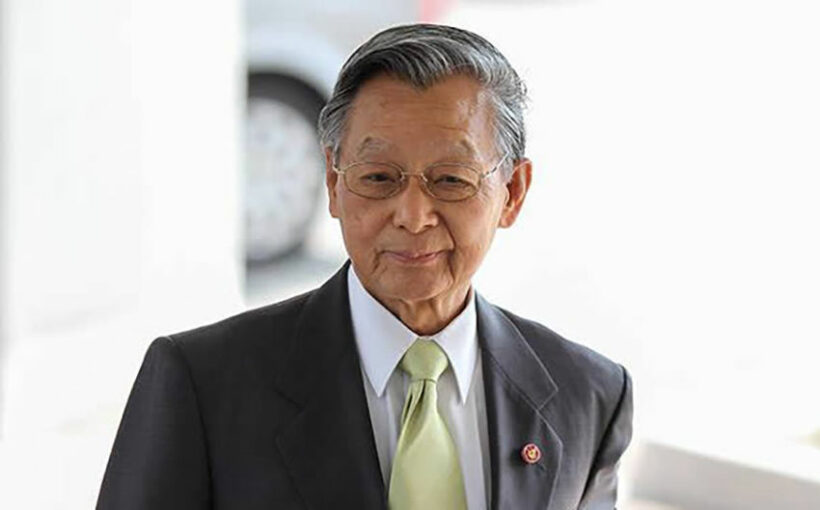 Parliament Speaker Chuan Leekpai says members will meet on November 17 and 18 to vote on 7 draft amendments to Thailand's constitution. Nation Thailand reports that 6 of the drafts are the work of the government and a number of opposition MPs, while the 7th is from the Internet Dialogue on Law Reform, with the support of more than 100,000 citizens.
Wirat Rattanaset, government chief whip, says the government will attempt to persuade senators to support its proposed charter amendments. Chuan says voting will take around 4 hours, although it's understood senators have called for a 5 hour window in which to debate all 7 draft amendments. To be approved, each draft requires at least 375 parliamentary votes, of which at least 84 must be from the 250 senators hand-picked by the military junta.
It's understood the current constitution, a product of the military junta that ran Thailand from May 2014 until the general election in March last year, includes conditions designed to make any changes to the supreme law almost impossible. Anti-government activists say this facilitates the military's hold on power, as well as enshrined powers of the Thai Monarchy. They have expressed their backing for iLaw's draft, which includes a section on reforming the Monarchy to increase accountability and transparency. Pro-democracy activists are planning another large protest for Saturday ahead of the 2 day debate.
Meanwhile, senators have asked to vote on the draft charter amendments during the day, saying they are concerned about potential rallies. Chuan has responded by pointing out that none of the activists who assembled outside Parliament during the last debate had caused any issues.
SOURCE: Nation Thailand