Human Rights Watch talks protests, democracy and foreigners attending protests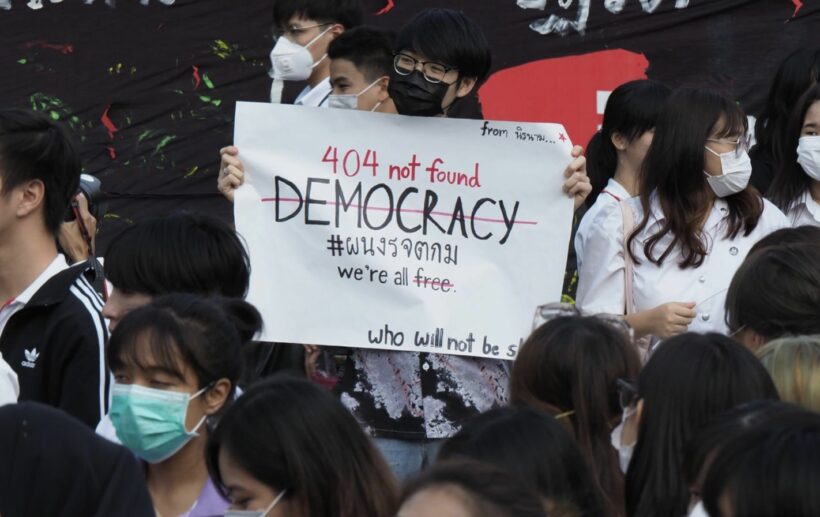 The Thaiger spoke to Brad Adams, the Asia Director for Human Rights Watch about some of the challenges of the current Thai government and the protests that are showing no signs of abating.
Do you think the student movement, alone, will be enough to press the Thai government to make meaningful changes?
The students are playing a leading role in the protests but they have plenty of support from urban community groups, lawyers, NGO activists, farmers groups, trade unions and many others – and importantly, that solidarity for the students' call for political reform is growing. This is the heart of the students' strategy to move from a movement of "Free Youth" to a wider coalition of "Free People" who will have both the depth and experience to carry the campaign forward."
The fact they are succeeding is shown by the reaction of the authorities to arrest various activists like the secretary-general of the Assembly of the Poor, which is an organisation with the potential to mobilize groups across the country. The authorities' resorting to abusive tactics explain why it is so important to demand basic civil and political rights – such as the right to peaceful, public assembly and freedom of expression – be respected.
How far do you think the protesters will be "allowed" to go before the police and army crackdown or violently break up the demonstrations?
Any action by the police or army to resort to violence against the students would be a massive mistake that would likely cause even larger demonstrations. A military government in October 1973 tried to arrest and abuse student leaders, and more than a million Thais turned out at Sanam Luang and Democracy Monument to successfully demand, and win, an end to a 10 year dictatorship.
It's worth recalling that 1973 mobilisation was years before there was an internet or social media. The Thai government appears to recognise they are on a political tightrope and cracking down too hard on the students could result in the situation getting out of their control. So for now, we're expecting more of the same tactics of arresting leaders, and harassing efforts to mobilise people, but no larger crackdown or violence yet.
How would Human Rights Watch like to see democracy in Thailand progress? How could it happen under the current regime and politicians?
Human Rights Watch is first and foremost concerned with ensuring the Thai government respects human rights, and calling out the authorities when they fail to do so. How the Thai people reform their democracy is really up to them, as is the question of who is in the room to negotiate constitutional reforms and changes in laws and regulations.
Our yardstick is article 25 of the International Covenant on Civil and Political Rights, ratified by Thailand, which sets out that people shall have the right to take part in the conduct of public affairs and have elections. But it's worth noting that arbitrarily dissolving political parties like the Future Forward Party on contrived, bogus grounds is not democratic or rights respecting, nor was allowing a military junta to hand-pick unelected Senators who can block reforms without any accountability to the people.
Are the students wandering into dangerous territory by involving the Thai monarchy in their list of changes they are demanding?
Freedom of expression should not be truncated just because the topic of the monarchy comes up. Governments aren't permitted to violate human rights just because they unilaterally designate a particular issue as somehow 'sensitive.' The students should be able to discuss, debate, and put forward their demands as they see fit, and the government should not unilaterally dismiss them just because they are not happy with what the students want.
How this plays out will have implications not just for the reputation of the Thai government but also for the monarchy as well.
Should foreigners get involved in Thai politics? Some people would say it's "none of our business".
Foreigners who live and work in Thailand, or who have settled in the country and have Thai spouses and families, have the same rights to speak out on issues that affect their lives as anyone else. Basic civil and political liberties are not limited by nationality. To claim otherwise is to play into an unfortunate trend of increased xenophobia that has been on the rise in Thailand since the military coup in 2014.
More about that last issue HERE.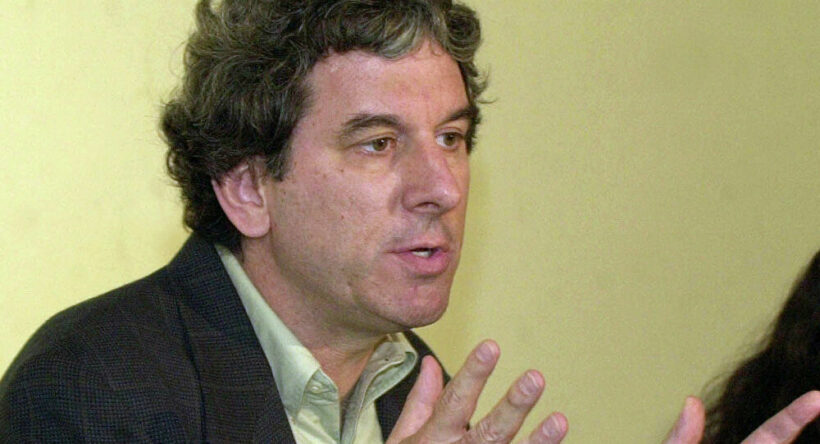 PHOTO: Brad Adams, the Asia Director for Human Rights Watch
📱 Download our app on Android or iOS for instant updates on your mobile
📧 Subscribe to our daily email newsletter
👍 Like/Follow us on Facebook
🔔 Subscribe to or Join our YouTube channel for daily video updates
Myanmar junta leader to attend ASEAN summit, activists appalled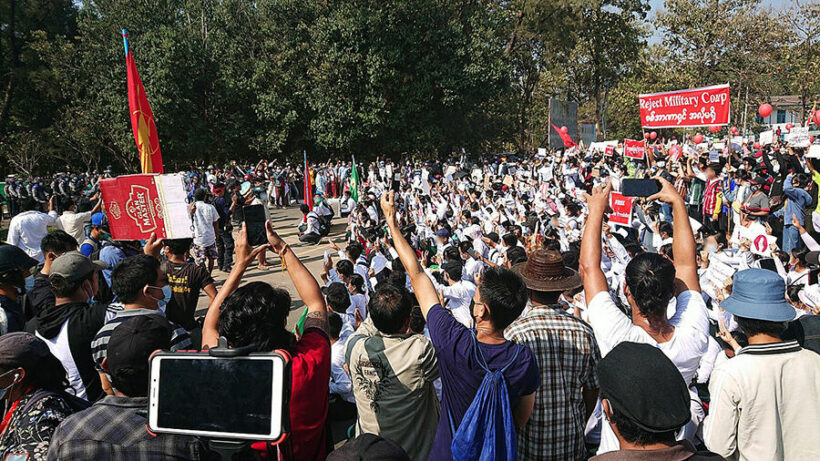 Myanmar's junta or military leader, Min Aung Hlaing, is expected to attend an ASEAN summit in Jakarta where representatives of the bloc are expected to discuss Myanmar's situation. Thailand's Foreign Ministry spokesman, Tanee Sangrat, made the announcement.
"I can confirm that the Brunei Chair has proposed the date April 24 with the venue at the Secretariat in Jakarta. Several leaders have confirmed their attendance including Myanmar's MAH [Senior General Min Aung Hlaing]. Some leaders have yet to confirm."
But Tanee refused to name other leaders and whether or not the meeting will be face-to-face. The announcement drew harsh criticism from activists, including Wai Wai Nu, who have hoped that foreign leaders would not recognise the junta. Last night, #ASEANrejectSAC was among the top-trending on Myanmar's twitter."#ASEAN do not legitimise the Myanmar Military junta as a government by inviting MAH to attend the summit. The Junta is illegitimate and illegal."
The Burmese military overthrew the civilian government led by Aung San Suu Kyi and the National League for Democracy on February 1. Protests against the coup continue across Myanmar and over 700 people have been killed during the crackdown. The whereabouts of Aung San Suu Kyi remain a mystery.
The military has consistently justified the putsch by alleging widespread fraud in November's elections, which Suu Kyi's party won in a landslide.
The country's New Year started yesterday, but it was a somber scene as activists traded celebrations for more protests. According to an AFP-verified video filmed by a resident, the New Year holiday saw soldiers crouched on a street as their commanding officer shouted that he wanted "deaths." A rescue worker told AFP at least 1 person had died.
"He was shot in the stomach."
The junta has also issued nightly arrest warrants on state-run media, targetting celebrities, influencers, journalists and prominent activists with large social media followings. Doctors refusing to work under the regime — leaving hospitals unstaffed in a pandemic — have also drawn the wrath of the junta. By last night, the arrest warrants totalled 420.
SOURCE: Bangkok Post
📱 Download our app on Android or iOS for instant updates on your mobile
📧 Subscribe to our daily email newsletter
👍 Like/Follow us on Facebook
🔔 Subscribe to or Join our YouTube channel for daily video updates
New NGO law could target anti-governemnt activists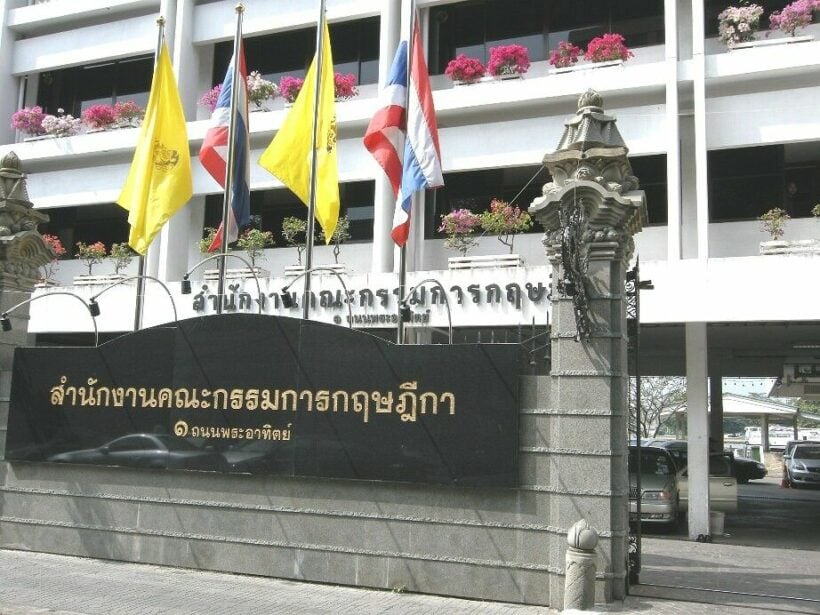 A controversial new NGO law was drafted with critics arguing it targets activists and the Thai government saying it ensures transparency. The Draft Act on the Operations of Not-for-Profit Organisations was written by the Office of the Council of State in February and debated in the second half of March, but could be passed into law soon. Human rights groups claim the law has provisions that would allow the Thai government to harass civil society groups and activism leaders by qualifying them as non-government organisations, or NGOs. The new law would require NGOs to re-register following new guidelines the government claims will cut down on dubious organisations claiming money but not working for the public interest.
The problem arises because the protests that have plagued the Thai government for that last year often receives backing from foreign groups. A statement from 3 UN Special Rapporteurs worried that the broad language of the law could restrict non-profits working for human rights, with a vague definition of what qualifies as an NGO potentially including any group and enforcing strict NGO regulations on them. Section 1 of the draft states a sweeping goal for the bill.
"[…]to regulate the operation of not-for-profit organizations in the Kingdom to ensure propriety, morality, openness, transparency, and the genuine serving of public and national interest without any hidden and fraudulent agenda."
This broadness could be used to classify anti-government groups as NGOs and then punish them with little legal recourse. Another section allows authorities to circumvent warrants and advance notice to enter organisations' offices and copy their emails or other sensitive documents. Equally worrisome are the harsh penalties of up to 100,000 baht in fines and 5 years in jail for those who break the law.
The Union for Civil Liberty stressed that the heavy-handed punishments could dissuade organisations that benefit society by stifling non-profit organisations and prosecuting those that do not sufficiently meet the government's demands. The Centre for the Protection of Children's Rights Foundation noted that the NGO law had become much more extreme than the original drafted version. The Bangkok Post suspected the bill is intended to intimidate protest groups calling for democratic reform and rallying against the lese majeste laws.
"The bill will clip the wings of civic agencies that challenge unjust laws and law enforcement. The government must be open to scrutiny. If it practises good governance, there is no reason for concern and the new law should not be used in a dubious way."
The law has not been enacted yet but is expected to go to parliament later this month after a cabinet review.
SOURCE: Global Voices
📱 Download our app on Android or iOS for instant updates on your mobile
📧 Subscribe to our daily email newsletter
👍 Like/Follow us on Facebook
🔔 Subscribe to or Join our YouTube channel for daily video updates
Myanmar could descend into a civil war comparable to Syria- UN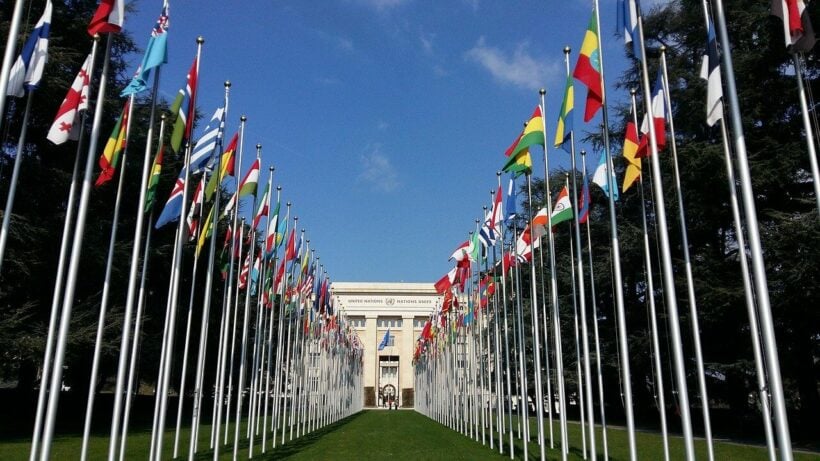 A top UN official is warning that Myanmar could follow that of Syria in terms of descending into a bloody civil war, unless the violence subsides. Michele Bachelet, the UN high commissioner for human rights is calling on all countries with influence to apply concerted pressure on the ruling military junta to end its campaign of repression and the slaughtering of its people. Bachelet says neighbouring countries are especially being called upon.
She says the military has committed, what amounts to, crimes against humanity, and the human rights violations must be stopped. Ravina Shamdasani, who is Bachelet's spokeswoman, says the high commissioner feels that a continuation of such crimes could lead to a civil war.
"The high commissioner states that there are clear echoes of Syria in 2011. There too, we saw peaceful protests met with unnecessary and clearly disproportionate force. The state's brutal, persistent repression of its own people led to some individuals taking up arms, followed by a downward and rapidly expanding spiral of violence all across the country."
Shamdasani said the country's armed forces, known as the Tatmadaw, attacked civilians last weekend with rocket-propelled grenades and mortar fire, killing at least 82 people. She said credible reports also indicate that people are fighting back by using makeshift or primitive weapons with clashes between the military and ethnic armed groups in Kayn, Shan, and Kachin states are picking up steam.
"As arrests continue, with at least 3,080 people currently detained, there are reports that 23 people have been sentenced to death following secret trials — including 4 protesters and 19 others who were accused of political and criminal offenses. The mass arrests have forced hundreds of people to go into hiding."
She added that the country's economic, education and health infrastructure are at the point of collapse, making the situation untenable. She said nations must cut off the supply of arms and finances to the military leadership that allow it to kill and seriously violate its people's human rights.
Myanmar's military took over in a coup on February 1, arresting the democratically-elected leader of National League for Democracy and Nobel Peace Laureate Aung San Suu Kyi. Since then, other top leaders have been arrested over what the junta says is fraudulent election results, without giving any evidence.
Suu Kyi has not been seen since her arrest, and is now facing even more charges that could see her barred from political office or worse. The junta military has been accused of killing innocent civilians and peaceful protesters since the coup began, censoring the media, and shutting down the internet.
The US, UK, and other nations have imposed sanctions against the military, but to no avail. Neighbouring countries, including Thailand, are expecting an influx of refugees to cross the border, but conflicting reports point towards Thailand turning away such asylum-seekers.
SOURCE: VOA News
📱 Download our app on Android or iOS for instant updates on your mobile
📧 Subscribe to our daily email newsletter
👍 Like/Follow us on Facebook
🔔 Subscribe to or Join our YouTube channel for daily video updates