Future Forward Party will replace Thanathorn within a week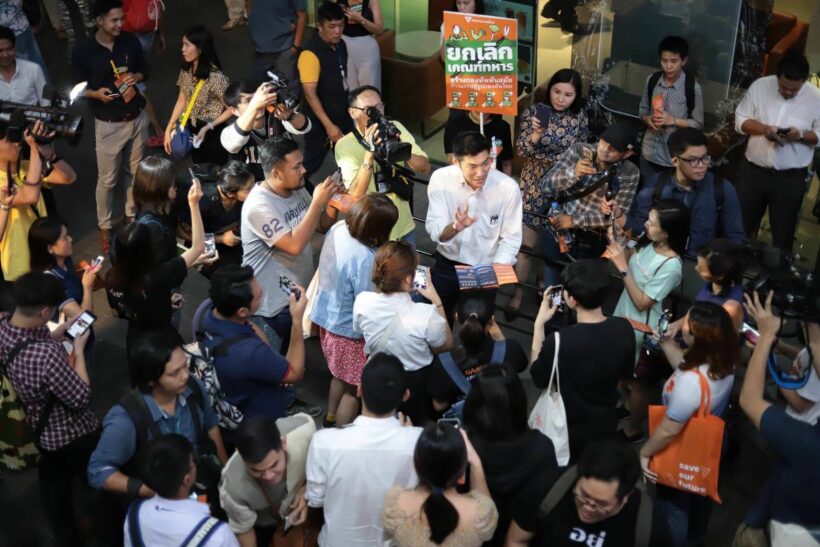 PHOTO: prachatai.com
A new face will soon be seen in Thailand's parliament, following the Constitutional Court's ruling against Future Forward Party's maverick leader Thanathorn Jungroongruangkit, disqualifying him as an MP.
Thanathorn was disqualified after being accused of holding shares in a media company at the time of his application to run as a candidate in the general election last March.
Manop Kiri-Phuwadol, the 51st party-list candidate of Future Forward, will replace Thanathorn within a week. Manop, a member of a Karen hill tribe community, is a key figure of the ethnic group in northern Thailand, which seeks to improve the livelihood of ethnic peoples through higher produce prices and finding plots for farming.
Thanathorn has announced that although he is no longer a a Member of Parliament, he is still the party's leader. Observers claim that 64 other members of Parliament held media company shares when they registered for the election.
SOURCE: The Nation
Keep in contact with The Thaiger by following our
Facebook page
.
Thai economy not desperate, just a bit slow – Finance Minister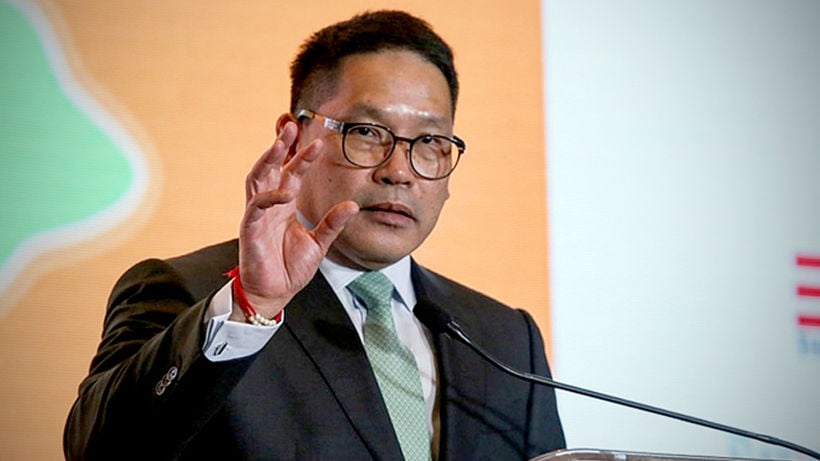 PHOTO: The Nation
Thailand's Finance Minister says the economy is not in a critical situation, it's just on a bit of a "go-slow" right now. Uttama Savanayana adds that he's hopeful the situation will improve next year with the go-ahead on a number of large national infrastructure projects.
Thai PBS World reports that the minister references the Government's stimulus efforts this year, in particular the hugely successful Chim Shop Chai campaign to encourage more domestic tourism and spending, along with the 50,000 baht down payment incentive for condominium buyers, designed to help boost the property sector.
Uttama disputes the assertion from various experts that the country's economy is facing a crisis in 2020, insisting that such big initiatives must be continued in order to bolster public confidence and in turn the economy. He also mentioned the Government's excellent financial position in comparison with many other international economies.
He adds that the Government has already put pressure on around 50 state organisations to make progress with various investment projects in order to being forward a further boost to the economy. The organisations are understood to have a combined investment budget of around 100 million baht for state projects already approved.
SOURCE: Thai PBS World
Keep in contact with The Thaiger by following our
Facebook page
.
Will the Constitutional Court dissolve Future Forward Party?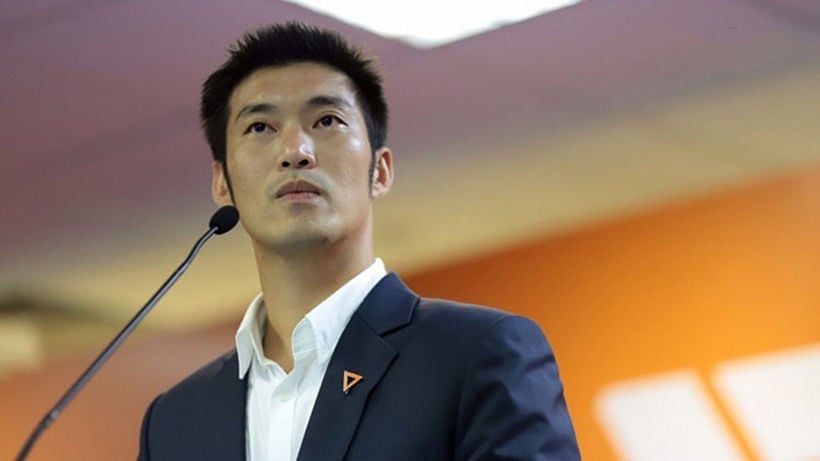 "The party's 80 elected MPs would be then be free to join other parties."
The Election Commission is poised to approach the Constitutional Court to disband the Future Forward Party, saying party executives accepted donations from an illegitimate source. It's the latest move to officially discredit the party that made surprise inroads in its first outing at last March's election. It's leader Thanathorn Juangroongruangkit ended up a handful of votes away from being the elected PM in the new parliament.
The "illegitimate source", according to the EC, was FF party leader Thanathorn, who lent the party 191 million baht in January in the lead up campaign.
If disbanded, the party's 15 executives, including Thanathorn, who was removed as an MP last month, secretary-general Piyabutr Saengkanokkul and spokesperson Pannika Wanich, could be banned from politics for a decade.
The party's 80 elected MPs would be then be free to join other parties, and the court could suspend the party's operations while deciding whether to dissolve it entirely, according to Bangkok Post.
The Election Commission claim that Future Forward is in violation of the Political Party Act, prohibiting political parties and their executives from knowingly "accepting cash, assets or other benefits" from an illegitimate source.
Thanathorn told a forum at the Foreign Correspondents' Club in May that he had lent almost 200 million baht to the party. He declared the loan in his asset declaration, naming the party as a debtor.
But the admission attracted the attention of activist Srisuwan Janya, aka. Thailand's "complainer-in-chief" by local media. Srisuwan filed a petition with the EC to investigate whether the loan was legal.
Section 66 of the Political Party Act refers to donations, not to loans…
"No one may donate cash, assets or other benefits worth more than 10 million baht to a political party."
Thanathorn says the charges are spiteful and "politically motivated." He says he listed Future Forward as his debtor for 191.2 million baht in two loan contracts signed by himself and party financier Nitipat Tampairoj, who acted as the borrower.
Thanathorn's lawyer Rattanon Apinan, and the party's secretary-general, Piyabutr Saengkanokkul, were witnesses to the signing of the loan contract.
SOURCE: Bangkok Post
Keep in contact with The Thaiger by following our
Facebook page
.
Bad report card for PM Prayut after 6 months in office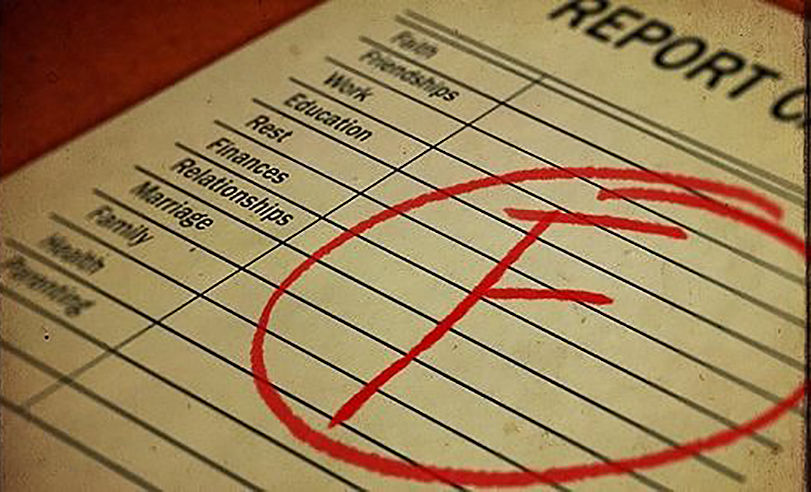 Thai PM Prayut Chan-o-cha has scored poorly in an opinion poll by the National Institute for Development Administration, or NIDA, after his first six months in office.
The poll ran from November 29-December 3 and included 1,278 adults from across Thailand with varying occupations and education levels. The purpose of the survey was to gauge satisfaction with the Thai PM's performance and members of his cabinet since the general election on March 24.
Asked about Prayut's overall performance, 34% said he has handled the economy badly, that justice has been ignored, and that public welfare has taken a back seat to the interests of his cronies. A further 26% called his performance "unsatisfactory" in other areas.
Only around 9% said Prayut has performed "very well," with 30% saying "fairly well."
Nearly 48% said he has a "strong determination to work for the country and the people'; an almost identical number said he has mainly worked to maintain power for himself and his cronies.
About 48% called the PM capable of making political and administrative decisions, while 46% disagreed, the Bangkok Post reports.
Roughly 62% called him a "military-style leader, 29% think he has "combined military and democratic" styles of leadership, and slightly less than 7% thought of him as a democratic leader.
About 61% thought the PM lacked the ability to solve the country's problems, and only 34% thought him competent. The remainder were uninterested or had no comment.
SOURCE: Bangkok Post
Keep in contact with The Thaiger by following our
Facebook page
.