Thai coalition government may not last more than two years, experts caution
PHOTO: The Nation
Economic concerns and doubts over the government's legitimacy may mean it only maintains a grip on power for two years, according to academics.
The situation is not helped by Deputy PM General Prawit Wongsuwan being made chief strategist of the Phalang Pracharat party. According to Titipol Phakdeewanich, Dean of Ubon Ratchathani University's Political Science faculty, this only seems to strengthen the belief that the military is controlling the coalition.
Titipol says that when General Prayut Chan-o-cha, head of the junta-backed government, was confirmed as PM following the election, it sent a clear message that the military wanted to keep hold of the reins of power. He maintains the Deputy PM and his party will continue enticing more opposition MPs to join them, to boost the coalition's slim majority in the House of Representatives.
According to Titipol, Prayut needs to make good the mistake he made during the ceremony before he took office, where he was accused of not reading the entire oath.
"Prayut doesn't need to resign, and nor will the government collapse. Former US president Barack Obama had to be sworn in again after he made a similar mistake in 2009, when he took office for the first term."
Another political scientist, Somjai Phagaphasvivat, draws attention to Thailand's struggling economy and doubts over the coalition's legitimacy, citing these as two major challenges facing the government. He says that while Prawit's power combined with Prayut's charisma may be in their favour, failure to deliver will mean trouble.
He adds that the government must prove it stands by freedom of expression, a cornerstone of democracy.
Meanwhile, Gothom Arya, from Mahidol University's Institute of Human Rights and Peace Studies, says he reckons the government will stay in office for two years because politicians are not ready for another election.
He also called for freedom of expression to be restored, particularly given that Thailand has a civilian government. Gothom also agreed that the premier should take his oath again, "otherwise Prayut's reputation will be tarnished forever."
SOURCE: The Nation
Keep in contact with The Thaiger by following our
Facebook page
.
Thailand's plastics industry wants the government's help to keep afloat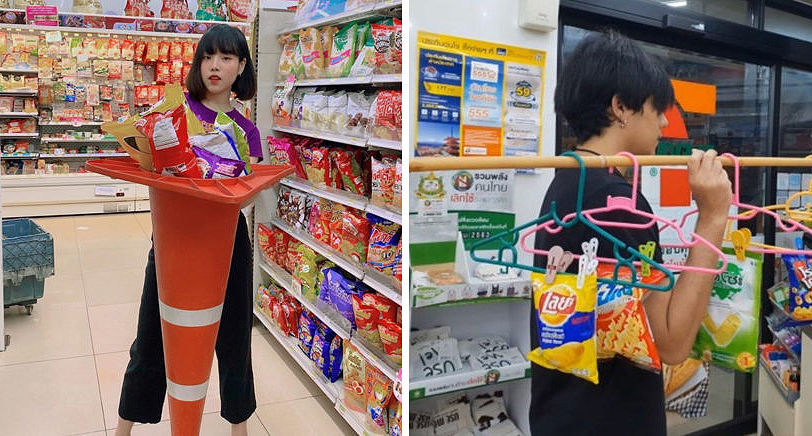 There may be less plastic bags being handed out around Thailand, and that's a good thing. But there's been a down side – the failure of an entire industry and the people it employees. Now the Thai Labour Minister is being asked to step in and help the dozens of Thai plastic bag manufacturers which are at risk of closing their businesses
The Thai government banned the handing out of single-use plastics on January 1. Many customers of Thailand's largest retail companies, including Central Group shopping centres, 7-11 and Family Mart, are having to adapt to changing long-term habits and a reliance on plastic bags.
Somchai Techapanichgul, the president of the Thai Plastic Industries), told the Labour Minister MR Chatu Mongol Sonakul that almost 500 plastics manufacturers only "expect to stay in this industry until April" if the government refuses to step in.
"Our workers are now living with a dim and uncertain work prospects. We may need to shut down our businesses, which employ about 7,000 workers."
Mr Somchai claims the government reneged on an agreement to phase out single-use plastic bags by 2020But he says the industry broadly supports the government's attempt to reduce plastic waste.
"We need enough time to readjust our production lines."
But the managing director of the plastic bag producer Pack and Save says the government should have asked consumers to decide whether they want to use plastic bag.
"If they want one, they will have to fork out extra money."
He also said the government should promote the use of thicker and more durable bags, and plastic bags that can be used more than once. The production an of plastic bags, thicker than 40 microns, are currently allowed by the Pollution Control Department and not covered in the ban.
The association estimates that the ban on single-use plastic bags has already cost the industry 24.3 billion baht. The ban also put 6,030 workers in the industry at risk of losing their jobs.
SOURCE: Bangkok Post
Keep in contact with The Thaiger by following our
Facebook page
.
Prawit defends police chief promoting his own son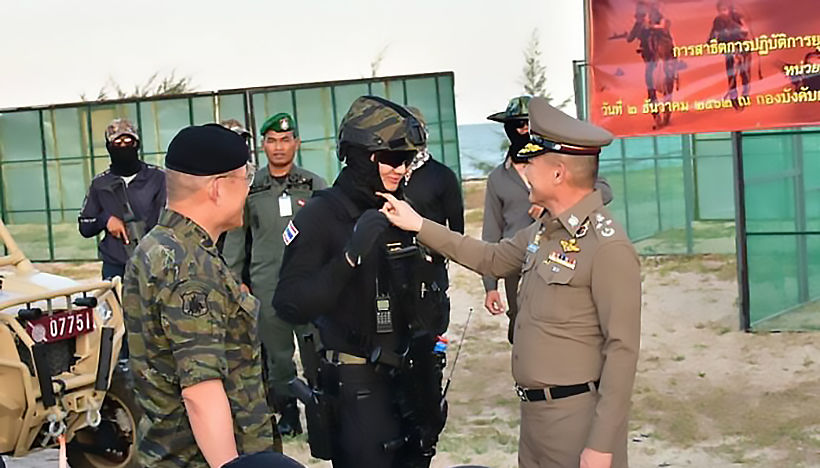 Deputy PM Prawit Wongsuwan said yesterday that there is nothing illegal about the police commissioner promoting his own son to a senior police rank despite not meeting all of the criteria.
The Royal Thai Police Office insists that Chanant Chaijinda was promoted on merit, and not because he's the son of national police chief Chakthip Chaijinda. The RTPO was responding to news reports questioning the double promotion of Chanant from sub-inspector to full inspector and his rank to police major.
Prawit says there are grounds for exception. Chanan was recently promoted to become a commander in a Border Police unit, despite serving just three years as a deputy inspector, far less than the the required seven.
"They can do that, it's supported by regulations."
Police officials say Chanan was exempted from the requirement because he received overseas training and has exceptional knowledge that will benefit the force. When a reporter asked whether it's appropriate for a police commissioner to approve fast-tracking his own son, Prawit snapped "Do you love your son, too? Do you?"
Recent reports say some police officers were angered by the April 2019 order that promoted Chanan to the rank of a commander in the Border Police's air support unit. The news ignited complaints of nepotism and privileged treatment among the police force.
At a press conference yesterday, police spokesman Krissana Pattanacharoen rejected the accusation and said police have the authority to promote individuals who show talent and valuable knowledge.
Krissana said Chanan qualified for the exemption because he underwent anti-terrorism and parachuting courses, completed a sniper course in Israel, and received training from the FBI in the United States. He questioned why the issue only surfaced now, nearly a year after the promotion was approved.
"Speaking frankly, the commissioner could have appointed him to any position if he really did whatever he wants, as the media allege. He could have sent him somewhere comfortable. But why is no one asking why Chanan was sent to the Border Police?"
SOURCE: Khaosod English
Keep in contact with The Thaiger by following our
Facebook page
.
School of weed: Ministries preparing course on medical marijuana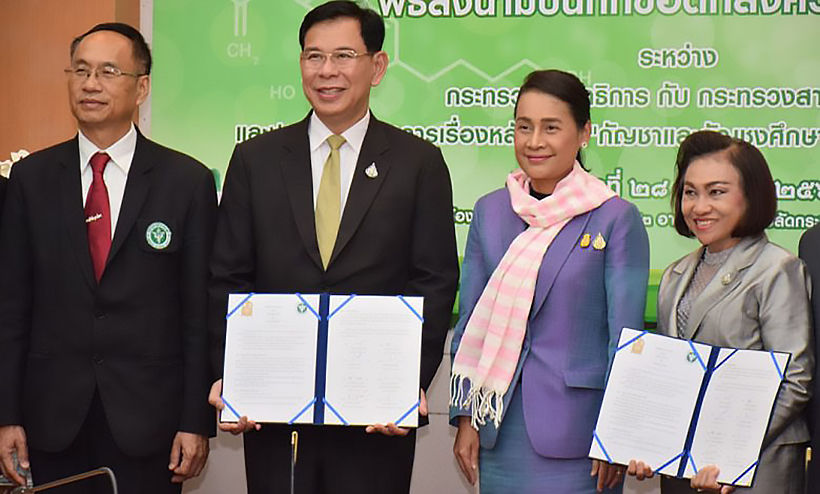 The government wants people to have the facts as the medicinal effects, and possible risks, of 'ganja' emerge.
UPDATE: The Cabinet today gave the greenlight for kanchong (cannabis) cultivation to make this type of hemp a cash crop, according to Thai News Agency's English news.
As earlier reported by The Thaiger, two Thai government agencies have agreed to cooperate to educate the Thai public about the medicinal value, and the potential risks, of marijuana. The Public Health and Education ministries will develop a course of study promoting the medicinal use of cannabis, to be offered by the Office of the Non-Formal and Informal Education (NFE).
Permanent secretary of health Dr Sukhum Kanchanapimai and Rakana Tantawutho, the deputy permanent secretary of education, signed a memorandum of understanding to that effect yesterday.
Thailand is taking cannabis seriously now marijuana is being seen as a potential cash crop which may benefit Thailand's economy. The legalisation of cannabis for medical use was allowed last year and Health Minister Anutin Charnvirakul has said he is pushing for the Government to change laws to allow the medical use of marijuana freely.
"The government wants to promote technology that can be applied in medicine, including in the medical use of cannabis and other materials, as a source of income for Thai citizens."
The course proposed by the permanent secretary of health's office translates to mean "Studies of cannabis and hemp for informed medicinal uses".
The aim is to ensure that NFE students and the general public have access to complete and accurate knowledge about existing and potential medicinal uses of cannabis. The Health Ministry has developed innovations for making use of it, and marijuana is now legally cultivated, under strict controls, as a component in both conventional and traditional medicines.
The two ministries will promote the course, which will cover chemical characteristics of the plant, benefits and health risks, legal aspects, and potential uses in mainstream and alternative medicine.
SOURCE: Thailand Today | Forbes
Keep in contact with The Thaiger by following our
Facebook page
.