Police in pursuit of Hua Hin man writing on a woman's underwear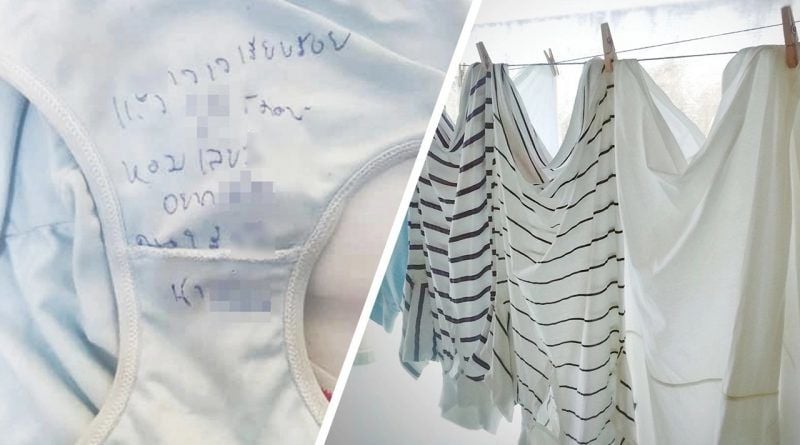 PHOTO: Thai Rath
…we should clarify that the woman wasn't wearing the underwear at the time.
Hua Hin has a creative freelance writer on the loose who has been choosing the medium of women's underwear to share his words of wisdom. But the messages have been salacious in content and causing a great deal of distress for the owner of the underwear who had been hanging her 'smalls' at the rear of her house.
A 30 year old spa employee, Keepet Petsri, in the coastal town of Hua Hin is asking police detectives to catch the man who has been writing tasteless and rude messages on her underwear. The clothing was hanging to dry behind her apartment, according to Thai Rath.
Keepet Petsri on her Facebook page… "Urgent warning. Don't forget to collect your underwear that you hang to dry behind your apartment. There's a man who wrote vulgar messages on my underwear this morning."
"I feel unsafe because my husband is upcountry for work."
An apartment mechanic has downloaded a video clip that is thought to have captured the creative writer and will be given to police to identify and arrest the intruder.
SOURCE: Thai Residents
Keep in contact with The Thaiger by following our
Facebook page
.
Never miss out on future posts by
following The Thaiger
.
Priceless ivories stolen a second time, recovered in Myanmar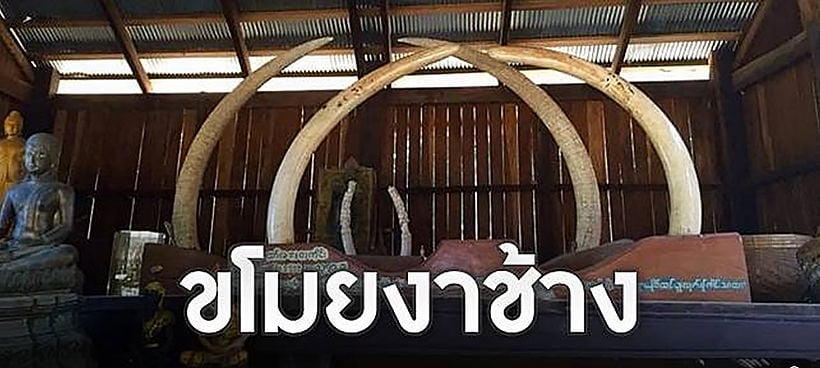 A pair of priceless, centuries old engraved ivory tusks was stolen from a local hermitage of the Ban Loy Tong Ku hill tribe village in the Umphang District Isaan's Tak province last night. Locals residents reported the incident to the Border Patrol Police after they reportedly saw the 2 thieves riding a motorcycle and heading towards the Thai-Myanmar border. The same pair was stolen in June 2017, but was recovered. Border Patrol Police Patrol Platoon 3471 investigated the scene and asked officials across the border, including the Burmese authorities and the Democratic Karen Buddhist Army for cooperation. The suspects, who […]
CCSA to allow sports gatherings, exempt Chinese fruit traders from travel ban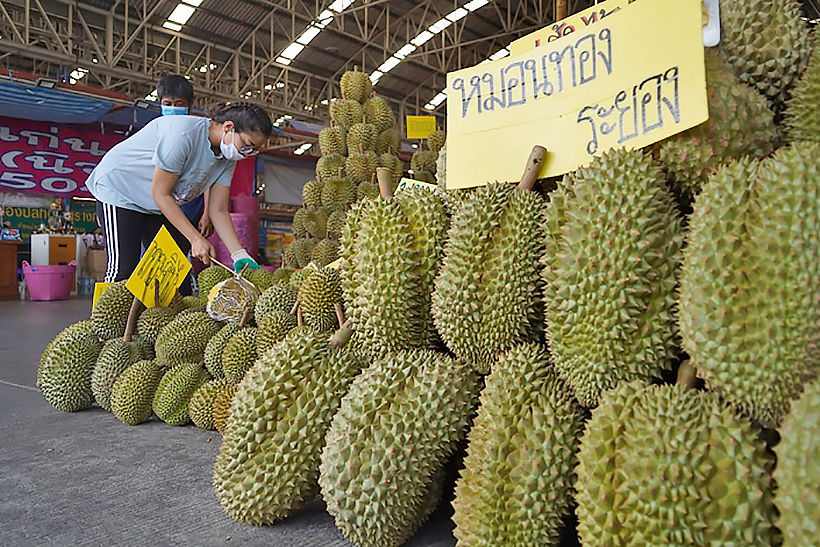 The Centre for COVID-19 Situation Administration announced on Monday that will allow fans to attend sports events, and allow Chinese traders to enter Thailand for fruit export. The CCSA said that as Thailand approaches 80 days without a local Covid-19 transmission, it's believed to be safe for spectators to attend large sports gatherings, although measures will be tighter for events held indoors. Spokesman Dr Taweesin Visanuyothin also said the CCSA panel has also agreed to allow Chinese traders to return to Thailand, to buy Thai fruits for export, to help Thai farmers. "However, the Chinese travellers will be subject to […]
Korat man terrifies locals with "musical instrument"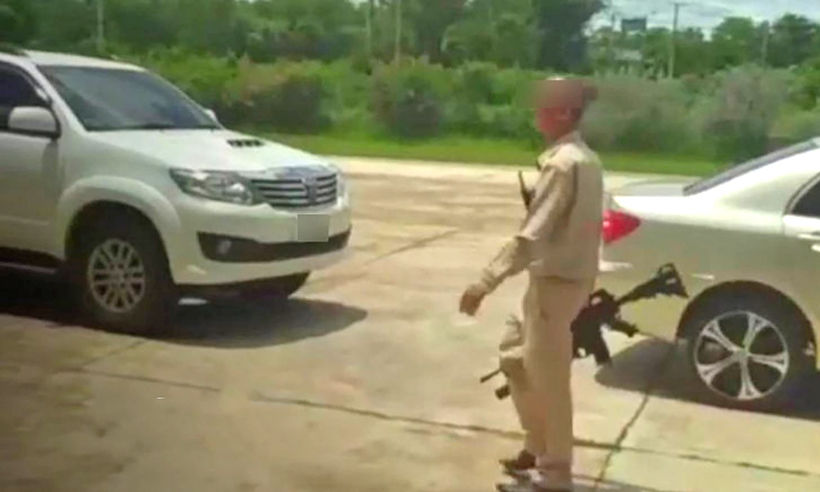 Residents of Isaan's Nakhon Ratchasima province were terrified when a man, dressed in a civil servant's uniform, pulled out what looked like a heavy rifle to threaten someone who had jumped the queue at a local mechanic's shop yesterday. Shop staff said the man argued with the person who had cut the queue for 10 minutes before heading to his car to pull out what appeared to be a combat weapon. This terrified people in the shop, who were afraid of a repeat of February's shopping mall shooting, when an angry soldier went on a rampage, killing 29 and injuring […]