80% of garbage in the sea comes from the waterways of Thailand's cities and towns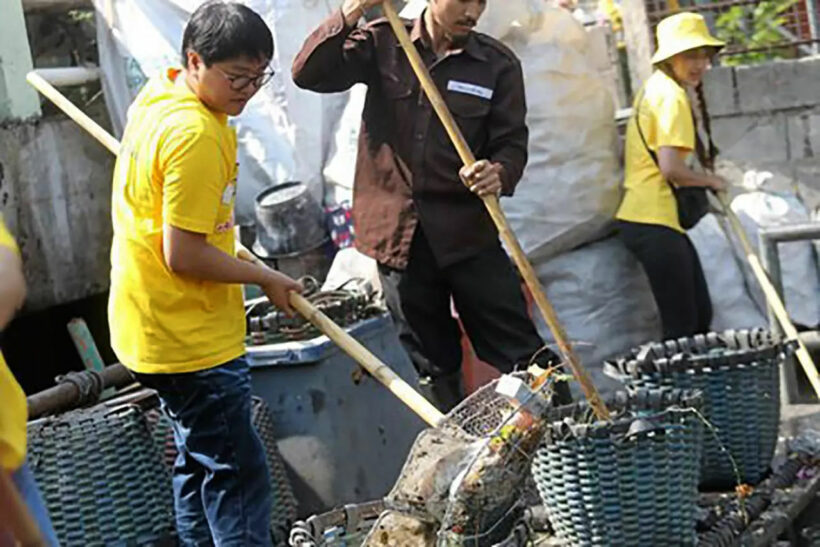 PHOTOS: Kasetsart University
Where does all the garbage floating around Thailand's waters come from? A survey by a leading university shows that 80% of the rubbish, floating in our waterways and off our coastlines, is sourced in Thailand. It ends up eventually polluting the Kingdom's beaches.
Concerns are again being raised about the level of garbage found in the seas around Thailand, with an academic from Kasetsart University in Bangkok saying it's having a significant impact on marine life.
Thai Residents reports that Assistant Professor Pasinee Worachananan says discarded plastic in particular is affecting the food chain of fish and other animals. There have been hundreds of published examples this year in Thai media documenting the carnage caused by local plastics killing marine life
Thai language media Thai Rath says 80% of the waste material found in the sea originates in the waterways of cities and towns, with residents blamed for causing the problem by their careless littering.
Bangkok, alone, has 948 canals flowing into the capital's Chao Phraya river, and from there to the sea. Since 2015, over 387,000 tonnes of trash has been removed from the city's canals. Items fished out include the ubiquitous plastic bags, along with plastic cups and straws.
The Thai government has now declared war on single-use plastic, aiming to drastically reduce its use by 2022. From January 1, 2020, several retail chains and major department stores across the country have agreed they will no longer offer single-use plastic bags at their checkouts. Read more HERE.
SOURCE: Thai Residents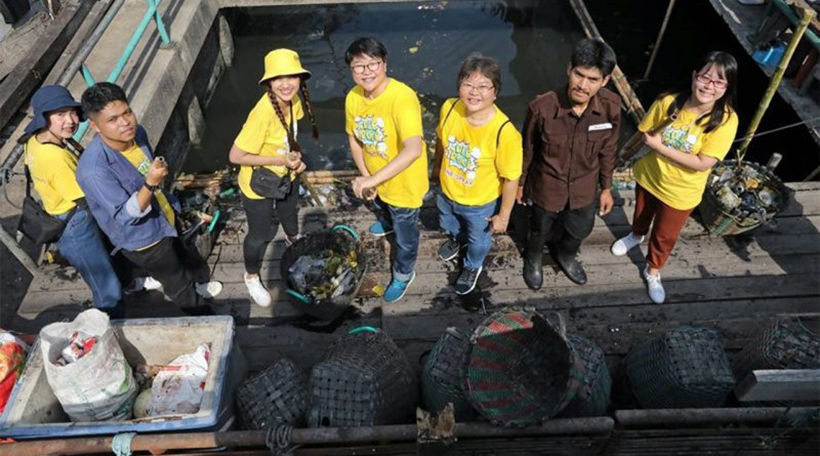 Keep in contact with The Thaiger by following our
Facebook page
.
Anti-Prayut running event organiser hopes to avoid confrontation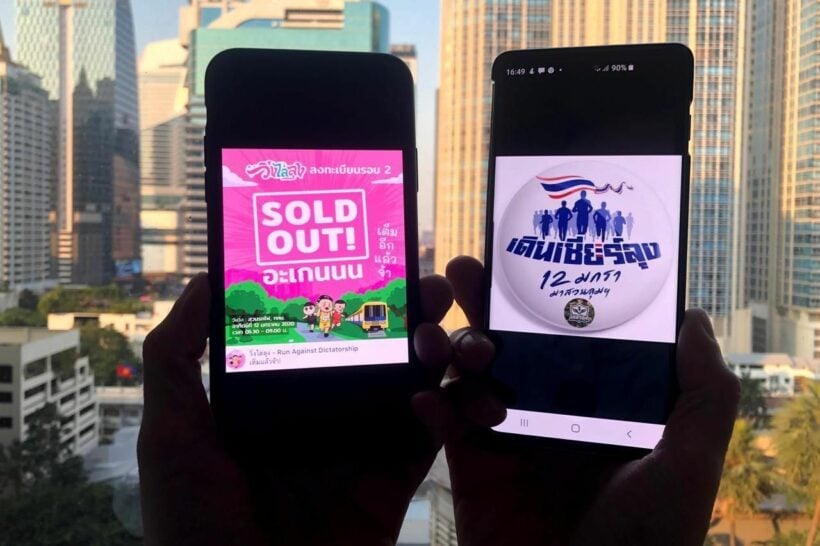 A key organiser of the proposed anti-government running event, the "Run Against Dictatorship", is urging its pro-government 'spoiler event' to ensure there's no confrontation when the rival events are held on Sunday.
"Run Against Dictatorship" is "Wing Lai Lung" (วิ่งไล่ลุง) in Thai, which literally means "Run to Oust the Uncle," a reference to PM Prayut Chan-o-cha's nickname, "Uncle Tu."
Tanawat Wongchai, the student activist behind the January 12 anti-government protest event, says he's done his part to avoid tensions, and hopes the rival "Walk to Support Prayut" group won't incite violence.
The run was originally scheduled to start at Thammasat University and include routes along Ratchadamnoen Avenue, but Tanawat says they were pressured by police to change the venue. It is now set to take place inside Wachirabenchathat Park, aka Suan Rot Fai, in north Bangkok's Chatuchak district.
"We have retreated by organising the event at a faraway location in order to reduce the risks. We've done everything to avoid confrontation."
Tanawat, who studies economics at Chulalongkorn University, says 10,000 people have registered for the run at this stage, which starts at 6:30am. Nearly two million baht has also been raised from around 3,000 runners who each donated 600 baht to cover the event's costs. Those donors will receive a T-shirt and a medallion.
Meanwhile, the pro-government Walk for Prayut will be held inside Lumpini Park in central Bangkok on the same morning. It has been mostly organised online, and it's unclear who the actual organisers are. No group or activist has stepped forward to claim credit so far. Messages to the event's Facebook page were not returned, but in a Facebook post the unnamed organisers made their position clear:
"If you oppose the orange water buffalo who hate this country, we are friends," the message read, an apparent reference to supporters of the opposition Future Forward Party, whose official logo colour is orange.
Tanawat says his group has three demands for the Prayut administration and will give them three months to respond: solve economic problems, amend the constitution, end nepotism.Depending on the government's response, or lack thereof, Tanawat says, the group will consider future actions.
"Run Against Dictatorship" has spawned similar running events in 20 provinces on the same day, mostly organised by online groups, but Tanawat insists he is not responsible for those.
"We want it to be made clear that these are different organising teams from the people organising the Bangkok event."
SOURCE: khaosodenglish.com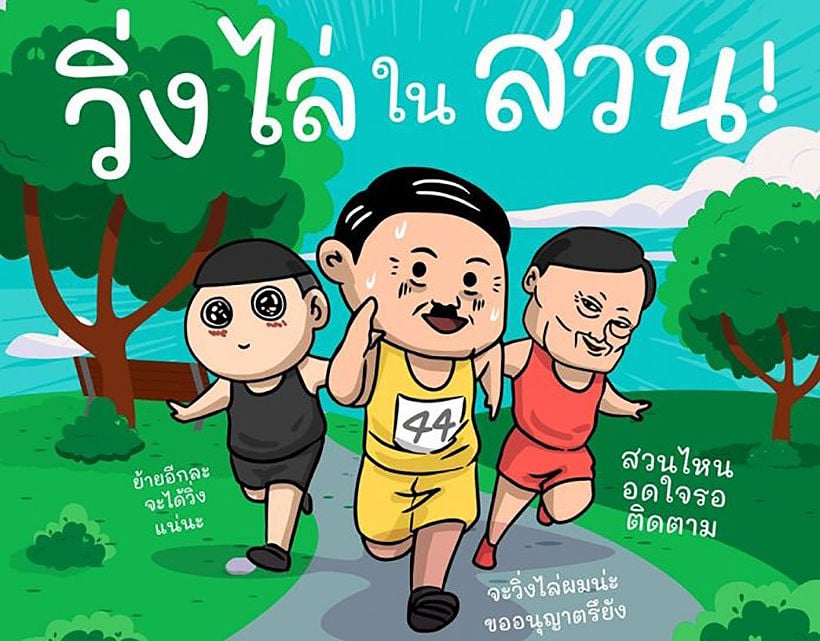 Keep in contact with The Thaiger by following our
Facebook page
.
Not all Thais are happy with plastic bag ban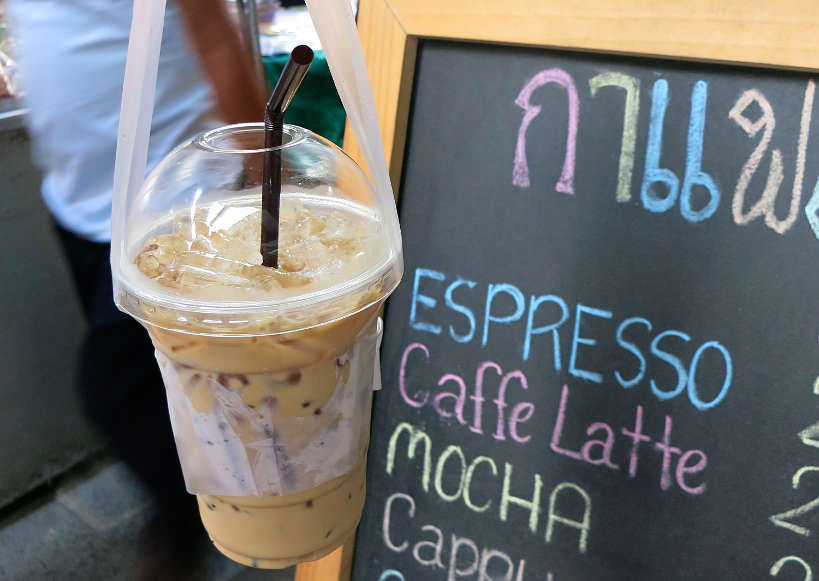 "There are also thousands of street side vendors of drinks, including the most popular Thai iced coffee and Thai tea, which come in a plastic cup, with a plastic lid, with a plastic straw, in a plastic bag."
After many positive reports, including from The Thaiger, it now seems that many Thai customers and vendors pushing back against the January 1 plastic bag ban and pointing out that not all Thais are happy, and for some it's just damn inconvenient. 75 major Thai retailers have banned the passing out of plastic bags to customers.
But traders and customers at a fresh market in Prajuab Khiri Khan, near the Burmese border, have been telling local media that going without plastic bags is "inconvenient" and cloth bags are "useless for liquids and sticky stuff."
Some say the ban only benefits big retailers and convenience store chains, who will save money, not the average Thais. One coconut milk seller lamented that banning plastic bags was terrible for her business. She said the very nature of selling different milk products necessitates many plastic bags. She doubted whether her customers would adapt and bring their own bags.
There are also thousands of street side vendors of drinks, including the most popular Thai iced coffee and Thai tea, which come in a plastic cup, with a plastic lid, with a plastic straw, in a plastic bag. Plus the array of other assorted drinks which are served directly in a plastic bag, with accompanying straw, for convenient carrying on a motorbike.
Vendors worry that it will be difficult to package other foods as well, like sugar, nuts and curry paste. And what about all those wet curry-style Thai takeaways?
A pork ball vendor also complained, saying he has to buy 10 kilograms of meat per day and carry it 40 kilometres to market.
"What if the stuff seeps out or gets damaged on the way back?"
SOURCE: Thai Rath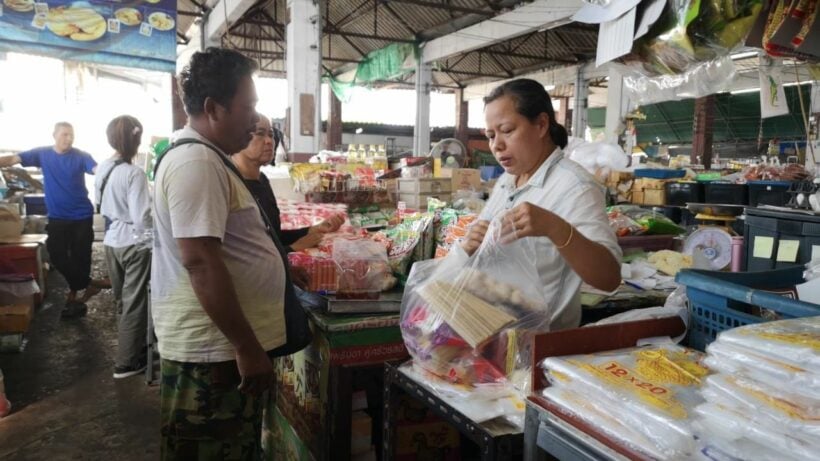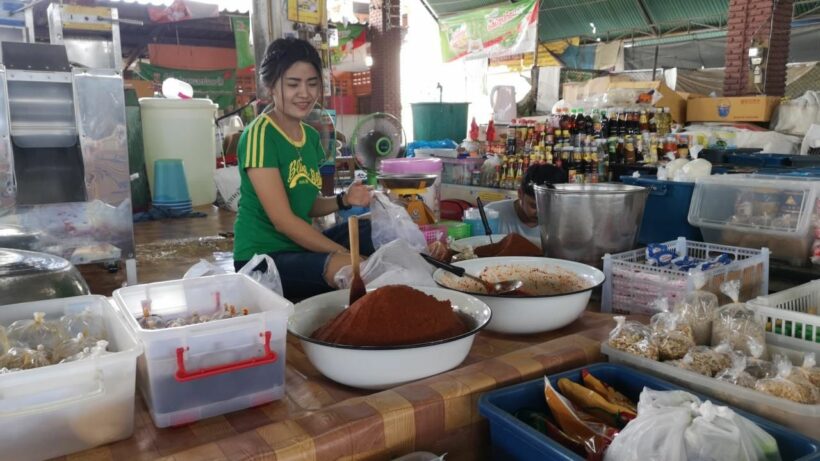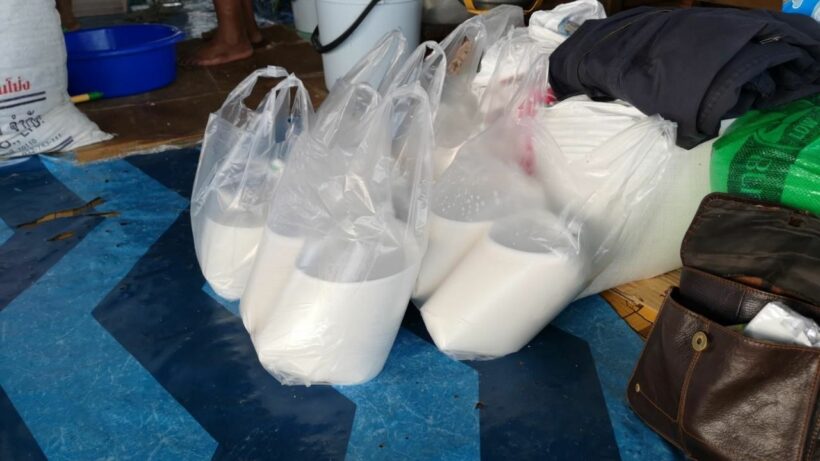 Keep in contact with The Thaiger by following our
Facebook page
.
Thai shoppers get resourceful to deal with the plastic bag ban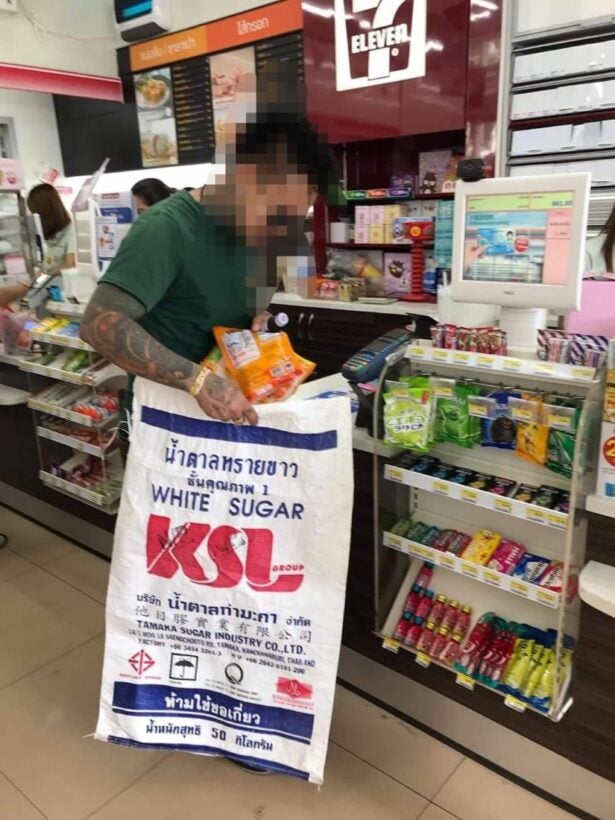 Shoppers across Thailand are showing typical Thai ingenuity in coping with big retailers' recent ban on single-use plastic bags, bringing buckets, baskets and even a wheelbarrow to take their purchases home, many posting images on social media (below).
The ban, introduced on January 1 by all 75 members of the Thai Retailers Association, including malls, supermarkets and the ubiquitous convenience stores (7-11 and Family Mart), was a major victory for environmentalists. In Thailand people use an average of eight plastic bags a day.
Whilst the ban will make a big dent it has no impact on the thousands of mum and dad businesses around the Kingdom which use plastic bags to dispense their items.
Many of the pioneer retailers are now offering reusable bags for a small fee (7-11 sell them for 3 baht each), but thrifty shoppers saved money by grabbing anything available and celebrating their ingenuity online.
A man posed at a 7-11 in eastern Thailand with his purchases bundled in food-storage netting borrowed from his mother that she normally uses to dry fish.
"It's usually used to protect from flies."
His post gathered more than 5,000 likes.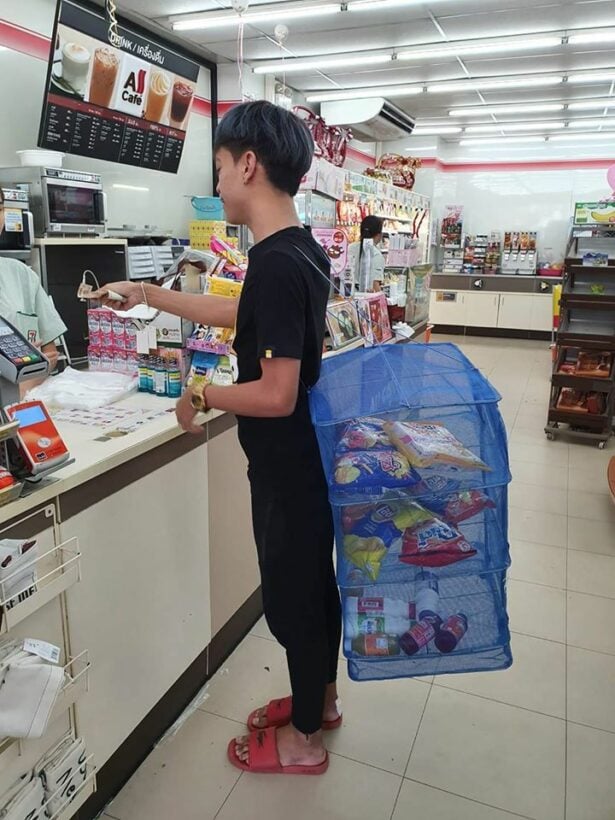 Another man smiled as he held a wheelbarrow filled with goods. Two women hefted a pink laundry basket overflowing with their purchases. Other used old rice bags or just recycled the hundreds of bags they'd accumulated over the years. Others brought their suitcases that sit unused between holidays into service for the daily shopping trip.
Thailand has long been one of the biggest contributors plastic pollution in the ocean, but awareness has spread in the last year as photos of dead wildlife, including turtles, dugongs and even whales with plastic bags in their stomachs went viral.
SOURCE: The ASEAN Post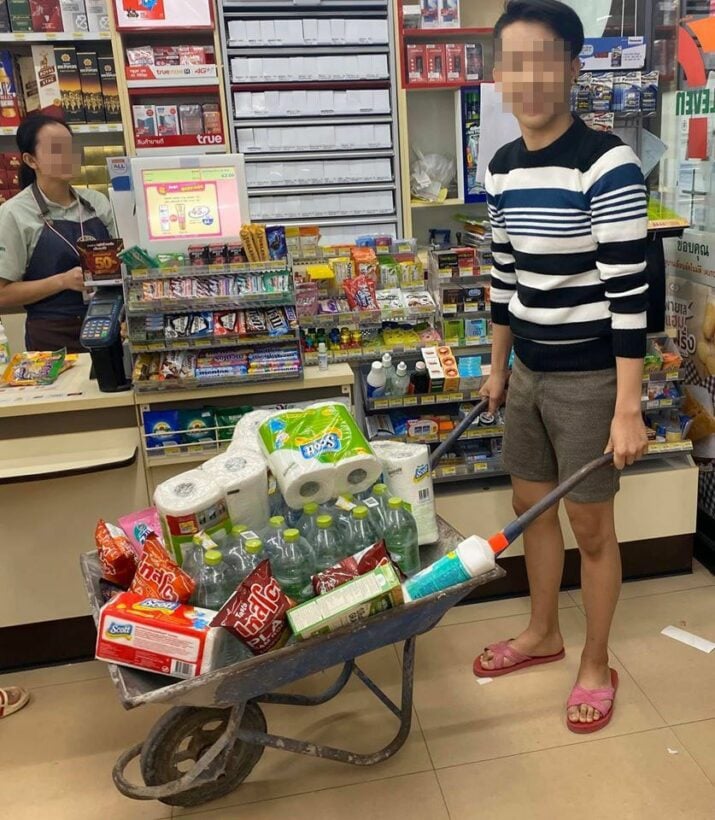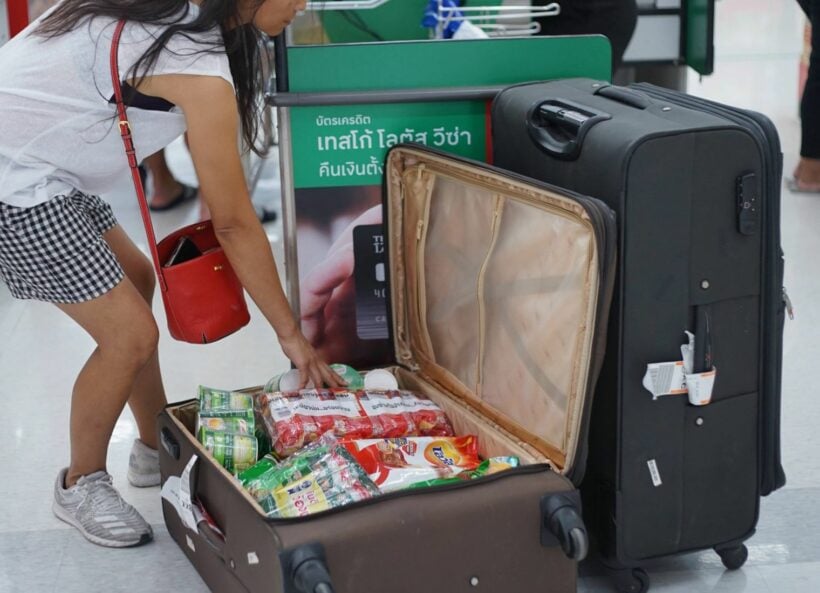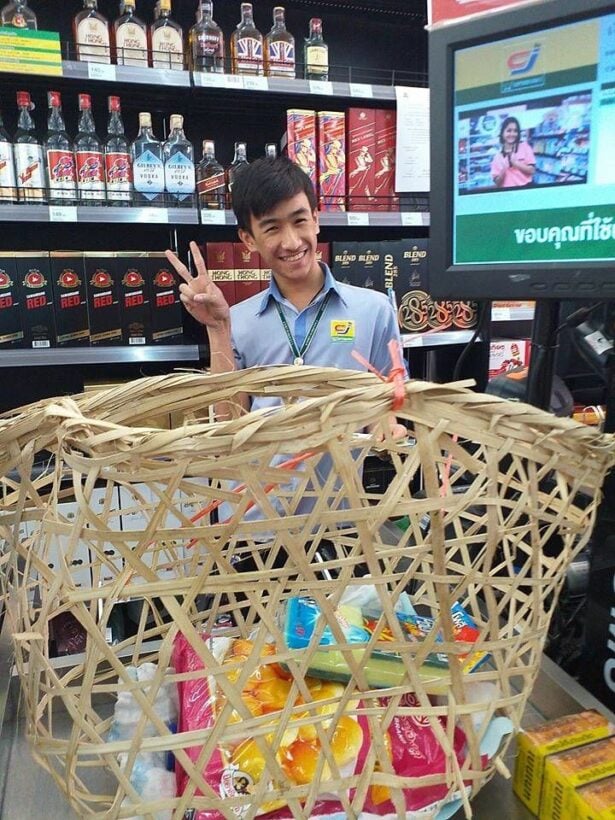 Keep in contact with The Thaiger by following our
Facebook page
.