Thai government monitoring "Let's Move Abroad" Facebook group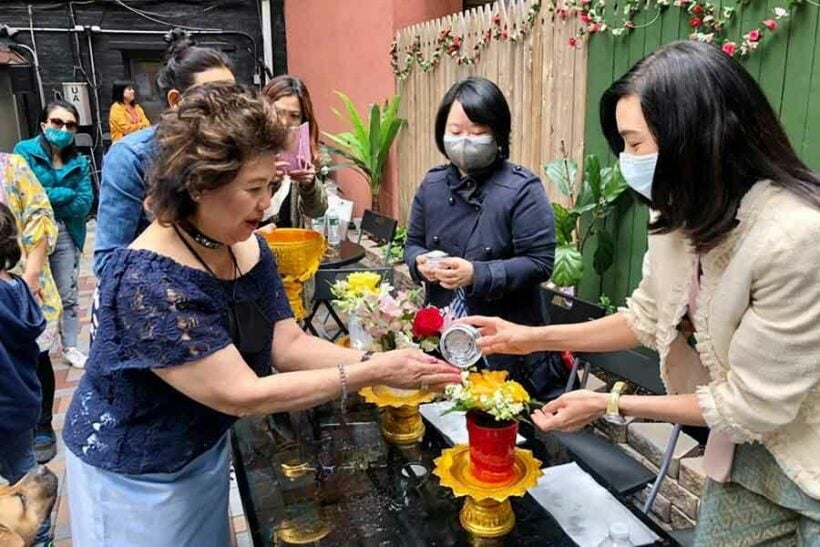 The Thai government is keeping an eye on a new Facebook group created by Thai citizens frustrated by the administration's handling of Covid-19. In addition, many people in the "Let's Move Abroad" group have voiced their anger at how the ongoing political unrest is being dealt with and in particular, how pro-democracy detainees are being treated. The Digital Economy and Society Ministry says it's monitoring the group, which has now attracted over 650,000 members since its creation on May 1.
DES Minister Chaiwut Thanakhamanusorn says that while the group can provide valuable assistance to those who wish to study or work abroad, officials have also spotted sensitive political content which could violate Thailand's strict lèse majesté law. The law, also known as section 112 of the Criminal Code, prohibits criticising, defaming, or insulting the monarchy.
According to the Bangkok Post, Chaiwut says that some political content in the group is designed to create division and to insult the monarchy. He warns that the ministry could take legal action against anyone responsible for posts or comments that violate section 112.
"I've ordered the working panel to regularly review the content and take legal action if need be."
Aside from that, he says the group is a good resource for Thais thinking of moving overseas and such information-sharing should be encouraged. He adds that the government is ready to help Thai citizens who wish to move abroad, but calls on group members to refrain from offering advice that violates immigration laws in other countries.
Meanwhile, a number of foreign embassies have responded to the creation of the group, posting messages aimed at would-be Thai expats. The Swedish embassy in Bangkok kicked things off, listing the reasons Sweden would be a great country to move to.
"Are you dreaming about moving abroad? Here are a few reasons why Sweden should be considered – strong labour rights and protection, gender equality, innovations appreciation, and social welfare for all."
Not to be left out, the Aussies chimed in, with their embassy offering to teach interested Thais some Aussie slang.
"Before joining #TeamAustralia, let's get to know some slang the Aussies use. Our page will on Wednesday present 5 words about food that only Aussies understand."
SOURCE: Bangkok Post
Want more from the Thaiger family?
📱 Download our app on Android or iOS for instant updates on your mobile
📧 Subscribe to our daily email newsletter
👍 Like/Follow us on Facebook
🔔 Subscribe to or Join our YouTube channel for daily video updates
"Let's Move Abroad" Thai Facebook group exploding with potential defectors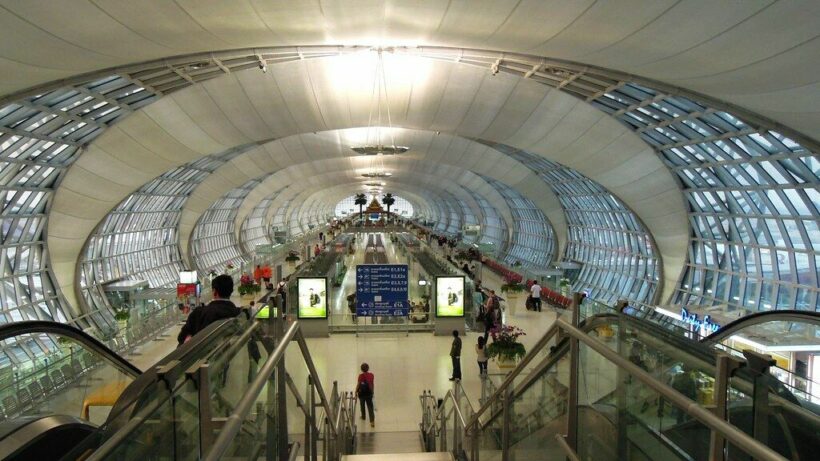 A new Facebook group called "Let's Move Abroad" is getting some online traction as Thais log in to share ideas and tips on studying and working abroad. The group sprung up just 2 days ago, amidst the current political backdrop that has seen increasing disapproval of the Thai government's Covid-19 response. Over 524, 500 members have posted questions and anecdotes about living abroad, with those already having made the move, posting about the countries where they have moved.
The most popular countries, according to members' posts, include the US, the UK, Germany, Australia, Malaysia, Austria, Norway, Sweden, Russia, Iceland, Canada, New Zealand and Japan. Piyawat Janta, a member who is eyeing a move to the US, is just 1 of many who sympathise with Thailand's anti-government movement.
"I really dislike this country in terms of its system of governing and certain people. I want to change the country, but I think relocating is easier."
The creator and administrator of the group, who wishes to remain anonymous, says the group isn't intended to promote a political agenda.
"The group was created to compile information on life in other countries and to exchange tips on how to move abroad, like how to obtain visas etc."
The creator says they have been impacted by the government's restrictive measures while owning 7 restaurants and pubs in Bangkok. The current ban on dining in and in-house alcohol consumption has sped up the creator's ideas on doing business abroad.
The creator says the last straw was the government's handling of the pandemic and the justice systems' failures. Citing the continuous denial of bail for pro-democracy leader Parit "Penguin" Chiwarak, who has been admitted to a hospital after suffering health problems from a 50 day hunger strike, the creator says the Facebook group has exploded.
Thailand has been suffering from a third wave of Covid-19 infections since the beginning of April, which began in nightclubs in the Thong Lor area of Bangkok. The new wave is spreading noticeably quicker than last year's waves, making daily records with an average of almost 2,000 new infections per day. The death toll has also broken records with today even seeing 31 fatalities from Covid-19.
As Thailand's vaccine rollout pace has been widely criticised, the Kingdom has only administered 1.47 million doses of a Covid vaccine, at a rate much slower than the original targets set. Today, a Change.org petition has attracted a total of 36,000 signatures in favour of getting rid of the country's Deputy PM and Public Health Minister, Anutin Charnvirakul.
As other nations have already began to administer Covid inoculations as early as the beginning of this year, Thailand has around 200,000 people over the age of 60 and in at-risk groups registering for the British AstraZeneca vaccine, which won't be available until next month. The vaccine was recently approved to be manufactured locally by Siam Bioscience, a company founded by CPB Equity, an investment arm of Crown Property Bureau which manages the assets of the Thai Royal Family.
SOURCE: Thai PBS World
Want more from the Thaiger family?
📱 Download our app on Android or iOS for instant updates on your mobile
📧 Subscribe to our daily email newsletter
👍 Like/Follow us on Facebook
🔔 Subscribe to or Join our YouTube channel for daily video updates
Thai authorities set up centre to investigate fake news surrounding Covid-19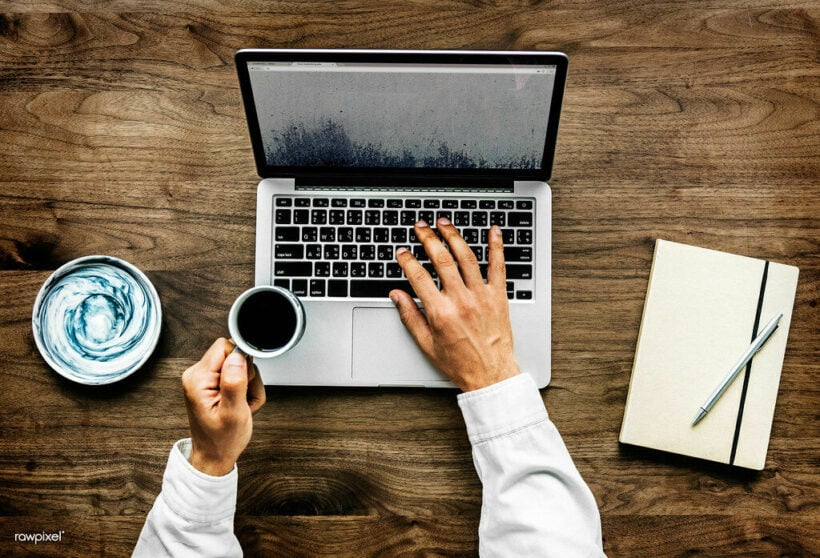 Thai authorities are setting up a centre to investigate fake news surrounding Covid-19. The Department of Special Investigation says such misguidances could hamper the government's efforts in containing the current pandemic.
The task force to combat so-called "false information" started last Saturday and is headed by deputy director-general Supat Thamthanarak. The move falls in line with Justice Minister Somsak Thepsutin's policy in supporting the investigations being conducted under the DSI law.
Supat says fake news has been circulating throughout the Covid pandemic, with such misleading information ranging from the promotion of herbs as a virus cure to certain drug recommendations by so-called senior doctors.
The anti-fake news centre says it will investigate attempts to spread such news to mislead the public about the Covid-19 situation, focusing on online and social media platforms. The task force will be required to submit reports to the Justice Ministry and others overseeing it.
Back in February, however, Thai police arrested 35 people for allegedly spreading false information about the coronavirus. Some posts shared online claimed that migrant workers had broken out of a quarantine facility, another claimed that the coronavirus is actually not a virus, but a bacteria somehow connected to 5G spectrum radio frequencies.
Only 4 people actually wrote posts online with false information while the other 31 people shared fake news posts. Digital Economy and Society Ministry's Anti-Fake News Centre and the National Broadcasting and Telecommunications Commission teamed up with police for the crackdown on fake news regarding the pandemic.
Even earlier this year, COFACT Thailand published a list of the top 5 fake news stories and myths, relating Covid-19, that was circulating among Thai netizens at that time:
All Thais must enter lockdown
Drinking lemonade can kill coronavirus
Those who adopt an alkaline and vegan diets will lower their chance of becoming infected
Mailing parcels can pass on the coronavirus
Standing in direct sunlight can kill the coronavirus (something most Thais would NEVER do)
Want more from the Thaiger family?
📱 Download our app on Android or iOS for instant updates on your mobile
📧 Subscribe to our daily email newsletter
👍 Like/Follow us on Facebook
🔔 Subscribe to or Join our YouTube channel for daily video updates
Thai fishing industry officials protest controversial 'Seaspiracy' documentary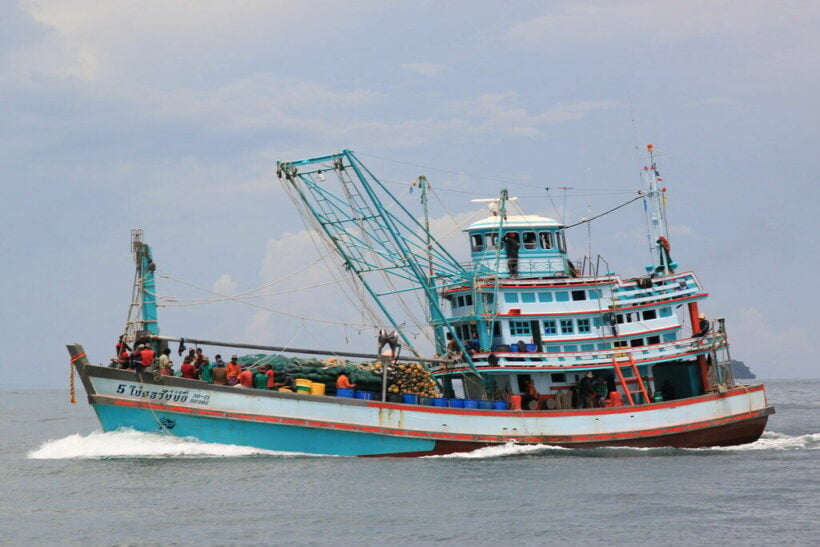 Thai fishing industry officials are protesting the controversial 'Seaspiracy' documentary as they say its information, regarding human trafficking, is outdated. The Thai Maritime Enforcement Command Centre spokesman Pokkhrong Monthatphalin, says the government had been cleaning up the fishing industry for years after its illegal practises were highlighted in 2015. He says Thai authorities have been trying to invited the documentary's producers to come inspect the nation's fishing practises themselves.
The documentary, Seaspiracy, focused on the extreme consequences of commercial fishing on local ecology. It also spotlighted Thailand's fishing industry by interviewing former fishing boat workers who said they were trafficked to work on the boats as migrants. The workers said they were living in hell and were modern-day slaves.
In response to the damning allegations by former workers, Pokkhrong says Thailand's commitment to ending such illegal practices had been recognised by the international community. He says the EU had taken the country off of its yellow-card status in 2019, citing Thailand's alignment of its legal systems with international obligations to fight IUU fishing.
He says that year Thailand was taken off the yellow-card status, the nation had also set basic decent standards for those working in the fishing industry-a first for Asia. The US's Trafficking in Persons Report also recognised Thailand for making headway in tackling human trafficking in the past few years.
But the Seafood Working Group has backed up the documentary by proposing the US State Department to downgrade Thailand to the Tier 2 Watchlist again, after the group claimed the recognition of workers' rights was even more shoddy due to the Covid pandemic.
But Pokkhrong insisted that Thai authorities remained dedicated to promoting sustainable fishing and ending human trafficking in the seafood industry. The documentary, however, pointed to high-level corruption in the police department, with such officials allegedly playing a part in the trafficking of migrant workers.
SOURCE: Bangkok Post
Want more from the Thaiger family?
📱 Download our app on Android or iOS for instant updates on your mobile
📧 Subscribe to our daily email newsletter
👍 Like/Follow us on Facebook
🔔 Subscribe to or Join our YouTube channel for daily video updates