Samui charity battles to feed island's remaining residents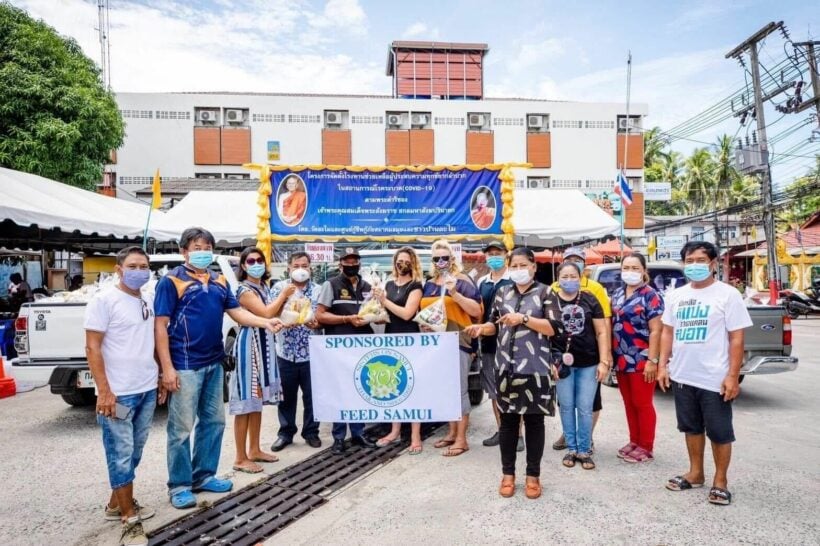 by Ann Carter
As around 2,000 Thai workers have reportedly left the island of Koh Samui due to the Covid-19 economic fallout, 'Sisters on Samui', the island's largest charity is changing up the way in which to help feed those remaining residents. Keyt Topcu, co-president of SOS, says the effort involves cutting out bags as the organisation realised that they could save over 500 USD by having those receiving aid bring their own bags.
"We hand out rice and other goods two times per week, but the bags alone cost 4,000 baht per week. If we cut out bags, we can put that money towards more food for the island's residents in need."
The first three months of feeding islanders since Covid hit included many Burmese people that were out of work. Now, those receiving handouts is mostly comprised of Thais as a lot of Burmese left the island after being put out of work.
"Those that are left are the ones that maybe had savings and could survive without work, and they are now our main clients that we serve."
Wai, a Thai mother of 4 on Samui, says she has been unemployed for 5 months and struggles to feed her children on a daily basis. Recently, she started working again but says the money isn't enough.
"I only get 300 baht per day and my mother is 65 years old. It is not easy now."
As Covid hit, many people on Samui have lost their jobs and have resorted to finding new ways to make ends meet. Mr. O, a taxi driver, now sells oysters and seaweed in a roadside stall after receiving only a few clients per day in his taxi.
"Now, many people have left the island after living here for 15 to 20 years. It is hard for me now to make a living only selling street food."
"Sometimes, I get money and other times I get nothing."
Sisters on Samui is continuing their fight to help those on the island who are still here but struggling. This Thursday, they will start the bag-free handouts in order to save plastic and money with the hopes of putting the money saved back into the community's mouths.
"We have a handout at Chaweng Lake this Thursday, September 17, in which we ask everyone to bring their own plastic bags. Also, if you want to help the cause, we are accepting monetary and food donations. A 1,000 baht donation will get us a 40 kilogram bag of rice to give out."
Apart from rice, the organisation says they need other items like eggs, noodles, milk, formula, vegetables, and tin fish to help stock their emergency stash. Yvonne Roberts, co-president of the charity says the effort to reduce plastic waste and spend the money elsewhere came about after receiving more and more volunteers to help the cause.
"As the operation slowed down a bit, we were able to logistically cut down on handing out bags as we had more volunteers to help distribute the food. In the beginning, we were trying to just get the food out as quickly as possible as it was a dire need."
As tourists make up over 90 percent of Samui's economy, the situation is grave. Sisters On Samui remains the largest charity on the island and has largely helped keep the residents afloat. To donate to SOS, you can visit their GoGetFunding page or visit the SOS website.
Links to GoGetFunding
Links to Sisters On Samui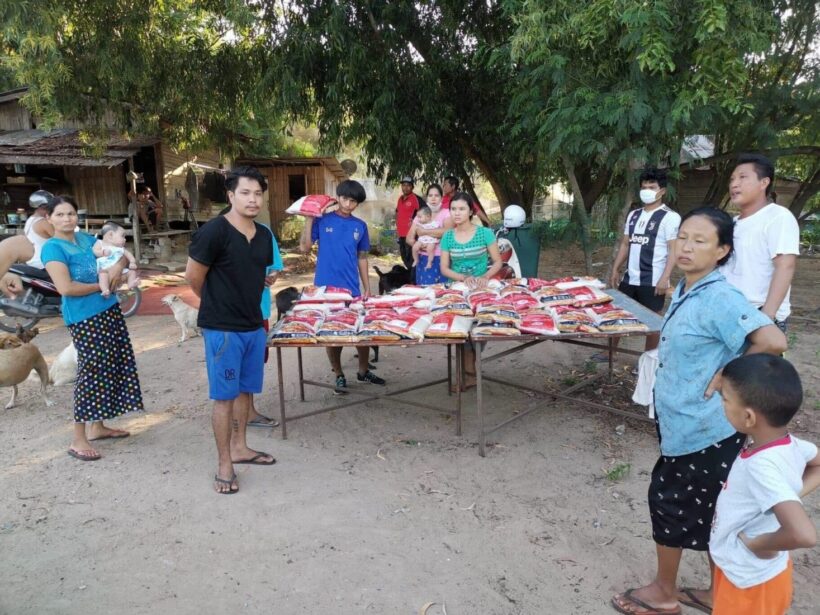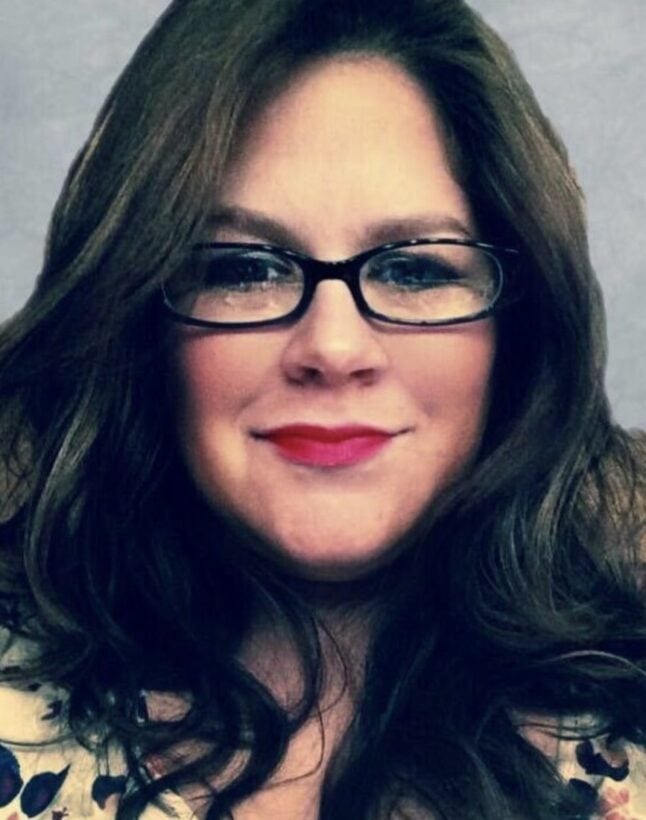 Special guest writer, Ann Carter
Keep in contact with Thaiger by following our Facebook page.
Never miss out on future posts by following Thaiger.
2 emergency decrees provide businesses financial help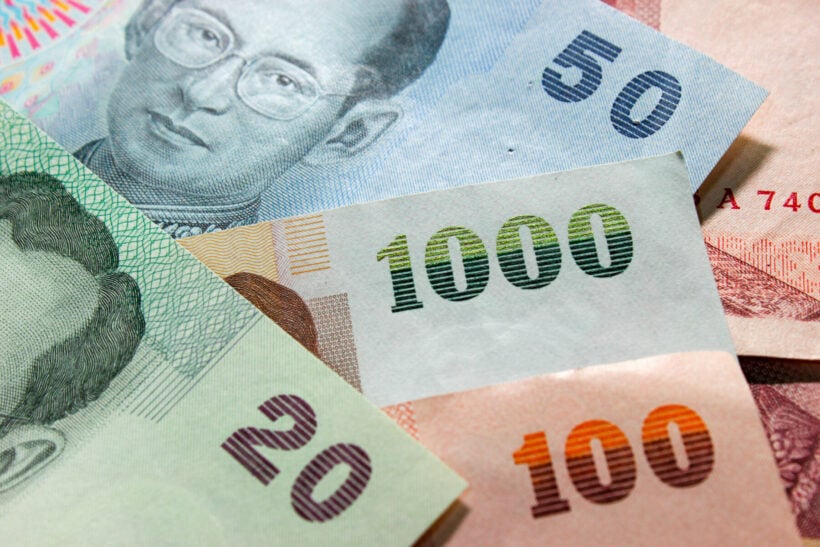 Thailand enacted 2 new emergency decrees today aimed at providing assistance to businesses and reducing default interest rates to help people affected by Covid-19. A deputy government spokeswoman confirmed the needed action was critical to protect and aid entrepreneurs and small and medium-sized enterprises during the time of pandemic-driven economic crisis.
The goal was to combat unfair interest rates on debt many are suffering, and to provide loans to help keep businesses afloat as the end of the Coronavirus is nowhere in sight.
The Emergency Decree on the Provision of Financial Assistance for Entrepreneurs Affected By the Covid-19 Pandemic allocates 250 billion baht in loans for businesses to recover from the devastating economic effects of the global pandemic. 100 billion baht of this is specifically set aside for those businesses in debt to participate in asset warehousing or debt repurchasing plans.
Asset warehousing allows businesses, like hotels, to essentially store their property in the care of a creditor for a fee until the economy recovers enough to take over the property again and start making money with it again. Debt repurchasing is a process for a business to buy back its own debt with better terms or a lower rate with the purchase price considered a payment to the principal debt not the interest, similar to refinancing a home.
The second of the emergency decrees, an amendment to the Civil and Commercial Code, looks to close loopholes caused by ambiguity in the law that allowed predatory creditors to charge unreasonable interest rates.
If someone missed a loan payment, the original law did not set a default rate, so lenders could charge additional interest. Debtors can now base default rate calculations on the unpaid principal in the updated law. The new decree sets a 3% yearly interest rate and lowers the default rate to 5% a year from the originally 7.5%. The Finance Ministry declared interest rates would be revised every 3 years.
SOURCE: Bangkok Post
Keep in contact with Thaiger by following our Facebook page.
Never miss out on future posts by following Thaiger.
Unemployed elephants walk 500 kilometres from Pattaya to Surin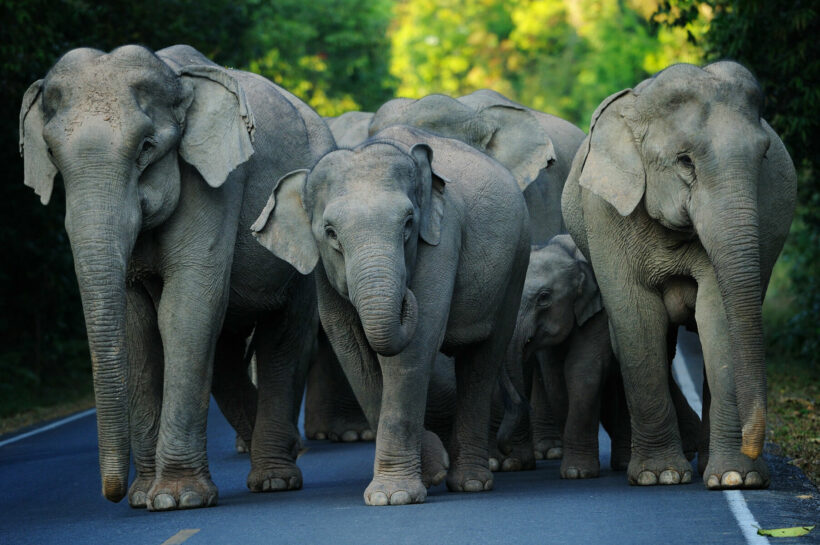 A group of 5 elephants and their owners began the long walk today from Pattaya to Surin after giving up on the return of tourism anytime soon. The 500 kilometre journey has to be done on foot as they couldn't afford to hire trucks large enough to carry each elephant.
After waiting a year for the Chinese tourists that make up a majority of their customer base to return, the families decided to embark on the long journey with the 5 elephants to their home in the northeastern province of Surin. As they walk they're protected on both sides by pickup trucks to keep them safe from cars.
5 years ago Napalai Mai-ngam came with her relatives to work in an elephant resort in Tambon Lam Huay Yai of Bang Lamung near Pattaya with their 5 elephants. They told the Bangkok Post that their earned a good living, about 75,000 baht (15,000 per elephant) plus tips from the tourists to ride elephants on nature trails, each month.
But with the borders closed due to the Covid-19 pandemic the tourists from China who usually flocked to elephant activities, were stuck back in China and Napalai's boss had to cut their pay. Even with vaccinations finally underway, tourists in numbers, enough to sustain activities like elephant camps, may not be back anytime soon. The families finally had to surrender to the reality and start the long walk home.
They avoid the blistering Thai sun by walking early mornings while the weather was still cool, and hope the roadways out of Pattaya would provide snacking opportunities for the elephants to graze. They expect the journey to take about 2 weeks. The families have turned down offers of cash donations for fear that their long walk will be viewed as a publicity stunt.
That said, the families have expressed gratitude to the locals in towns they pass who have donated drinking water, food and fruit to the entourage of people and elephants. If you would like to donate resources you can contact them on phone number 093 335 7062.
SOURCE: Bangkok Post
Keep in contact with Thaiger by following our Facebook page.
Never miss out on future posts by following Thaiger.
Southern Thai people turn from tourism to gold panning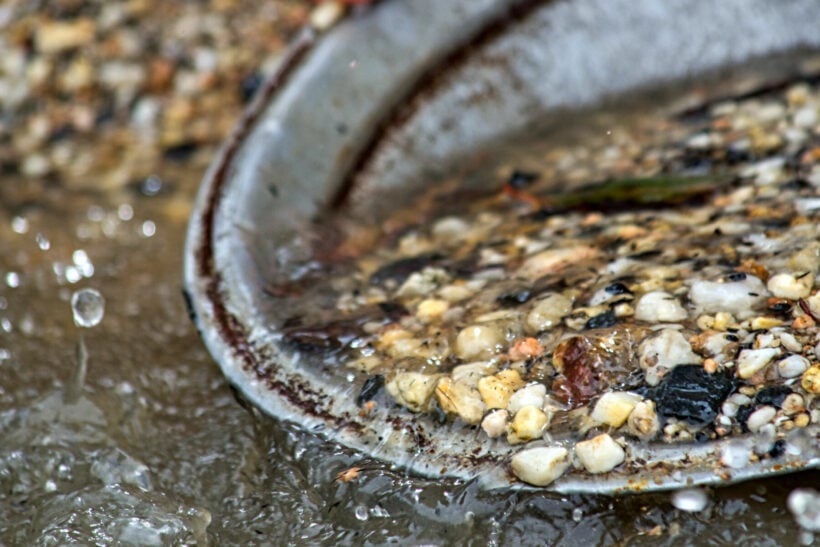 Thars gold in dem hills!
With tourism in Thailand struggling due to Covid-19, and an economy needing some help, some people in the southern Thai region of the country have found income in an unusual source: panning for gold. The Sukhirin region close to the Malaysian border is known for gold deposits in the Sai Buri River and surrounding mountains. Villagers who made money before with tourism have now returned to panning for gold using old-fashioned manual techniques their ancestors used, without the aid of any machinery. Well, just an old pan.
Locals had previously made money selling food to passing tourists or acting as a tour guide to take people around the area, where travellers seeking to get away from the crowded and overdeveloped tourist areas that attract the most foreigners find many unique activities. Kayaking was a popular local activity with up to 150 people a day sailing down the rivers that are now filled with locals panning for gold. The prospectors are now making their income from the gold they collect which sells for 1,500 baht per gram. Families that work together can often collect at least one gram a day.
Thai Gold prices have reached record highs over the last 2 years and many Thai people have traditionally used gold and gold jewellery as a form of savings and investment, pawning their gold rings and bracelets in times of financial emergencies. The gold collected from these Southern villages will be used to make jewellery in Bangkok.
The region had invested in expanding into ecotourism but the pandemic put all their construction plans on hold. A cable car was being built to transport people up to the tops of the mountains to beautiful temples. The area's unique history attracted people to their annual Rocket Festival, typically a north-eastern celebration.
In 1932, France was granted a 25 year mining contract in the jungles. They extracted almost 2000 kg of gold before World War II forced closure. The mining tunnels still exist and sometimes attracted adventurous tourists, but now sit vacant aside from snakes. In the 1960s the Thai government incentivised northerners with 18 rai of land each to move to the region. As a result, the area stands out in the Muslim region with 90% of the population being Buddhist, and most still speaking Isan dialects.
SOURCE: France 24
Keep in contact with Thaiger by following our Facebook page.
Never miss out on future posts by following Thaiger.