Foreigners crying foul over the new dual pricing policy at Thai public hospitals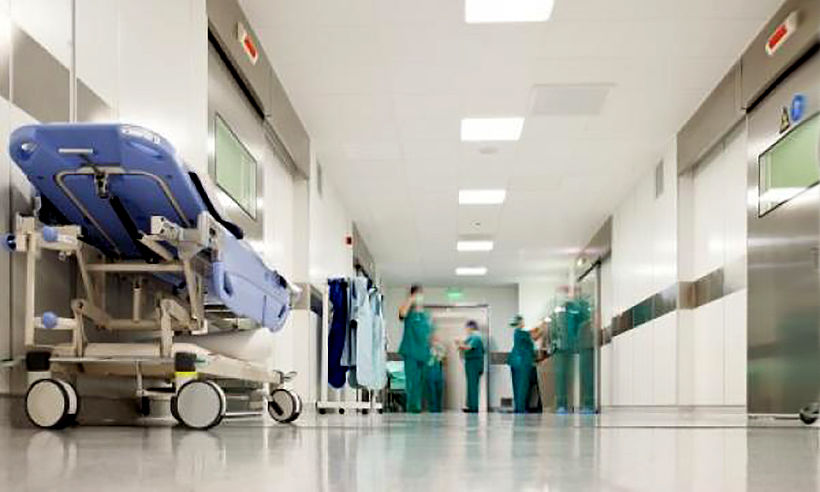 Thailand's expat community is reeling after the news of Thai public hospitals given the greenlight to charge foreigners higher rates for foreigners than the locals – a classic dual-pricing policy.
The new split rates kick in from September 29. But the health ministry say the new rates actually provide more set prices for services and procedures and, in some cases, charges may drop for some foreigners.
The unpopular Thai policy of dual pricing will now cover public hospital care, not just national parks, museums and amusement parks. Public hospitals in Thailand will now be able to legally charge foreign nationals higher rates for services under new regulations published last week.
There will now be four tiers of rates that can be charged for services based on the patient's visa status in the Kingdom – Thai nationals, foreigners from neighbouring countries, working foreigners on non-immigrant visas, and tourists and retirees.
For example, an HIV test costs 160 baht if you're Thai. It goes up to 240 baht for working expats and then to 320 baht for retirees and tourists.
Or, a spinal MRI examination will cost Thais 18,700 baht. That jumps to 23,375 baht for working expats and 28,050 baht for retirees and tourists.
But the costs, allowing greater charges for working foreigners and tourists, will still be a lot less than the charges at most Thai private hospitals. Private hospitals have been accused of price gouging their foreign patients for years and have recently come to the attention of consumer groups and the public health ministry for their overcharging for medications issued by their own dispensaries, from 30% more up to 300% in some reported cases.
Public hospitals now will have a more accurate base of costings for different levels of patients, something that has been arbitrary and ad hoc in the past.
Thais receive mostly free medical care through the Universal Healthcare Program administered by the Public Health Ministry.
Keep in contact with The Thaiger by following our
Facebook page
.
Could you be a digital nomad in Thailand?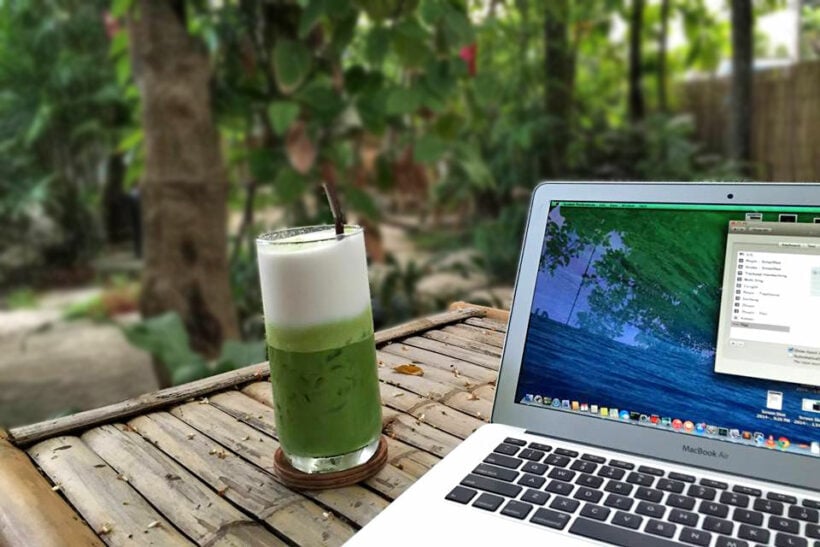 Are you a digital nomad? Working online wherever you can find a seat and wi-fi?
According to digital nomad websites, some of the most popular locations to work online around the world include Chiang Mai & Bangkok (Thailand), Budapest (Hungary), Belgrade (Serbia), Bali (Indonesia), Lisbon (Portugal) and Buenos Aires (Argentina). What do all these cities have in common? The main things is the low cost of living, a favourable climate, great scenery, cultural richness, communities of people who do the same job, and a quality quality of life for the travelling 'nomad'.
Thai PBS spoke to 41 year old Ozzi Jarvien, the pioneer of the digital nomads in Chiang Mai. He has spent more than a decade in the north of Thailand and recalls that in 2006, just before the harsh Finnish winter arrived, he wanted to work somewhere warmer, so he moved back to Bangkok. A few years earlier he had studied in an exchange program in International Business at Bangkok University. Then, returned to his home town in Finland. But in 2007, he relocated to the capital of the northern region of Thailand and established his own company, 'Iglu', a remote working community with three branches nationwide. Basically, he is the real deal in the digital nomads' world.
"The hardest part is to buy that one-way ticket. Just get the ticket and then everything else somehow sorts itself out, because it's much easier than most people think."
"Once they land here, it's easy to find an apartment, you'll never lack a place to stay. It's easy to find food and to find people to work with. I think people imagine that it's harder than it is. One big thing is that the internet is actually good and is everywhere. Even the mobile internet like 4G, it's better here than in lots of EU countries."
Having spent almost five years in Chiang Mai, the city that he loves, 37 year old Jengis Gonzalez is thinking about turning himself from a digital nomad into an expat. He used to work for giant e-commerce firm Amazon.com, which gave him the idea that there is an incredibly large online market in the US. Now he is working for a logistics company based in Chiang Mai, sending products from Thailand to the United States for e-commerce sale, primarily on Amazon.com.
He has some very practical advice for digital nomad wannabes.
"My advice would be, basically, 'have a plan'. I've met so many people who come here, thinking they're going to do something, then realising it's not working out and they don't have a plan B. So, they encounter a lot of issues, like what do I do now? I need to find a job or I need to go back home, or I should figure out a way to keep going'. So, I would say that it's a very risky thing to do".
"Don't hesitate to contact people through Facebook about Digital Nomad groups in Chiang Mai, which are very active. You can find many people doing the same job as you, so your questions will be answered."
29 year old Lilly has been a casting agent for movies for more than 10 years but finds 99% of her work is online these days so prefers to move around and travel, whilst working.
"I live the flexibility and the chance to travel and meet awesome people whilst earning the income to make it all possible. I hit all sort of hurdles along the way but love the adventure. Keep you mind open, make sure you DO work whilst you're travelling and the lifestyle can be great. I tend to move around south east Asia but always end up coming back to the magical island of Phuket."
The biggest problem of being a digital nomad is finding a visa to suit your needs. If you're a real nomad, and spending time in multiple countries and following the weather, the seasons or the festivals, then you can probably get by with tourist visas (although, officially, you're unable to work on a tourist visa). Being a digital nomad in Thailand you should read up about the visa options and see what is practical and will suit your lifestyle.
Read about the Smart Visa and digital nomad life HERE.
And The Thaiger even included them in our list of Top 10 types of expats in Thailand HERE.
ORIGINAL ARTICLE: Thai PBS World
Keep in contact with The Thaiger by following our
Facebook page
.
Immigration overhaul – TM6 disappearing and TM30 App being launched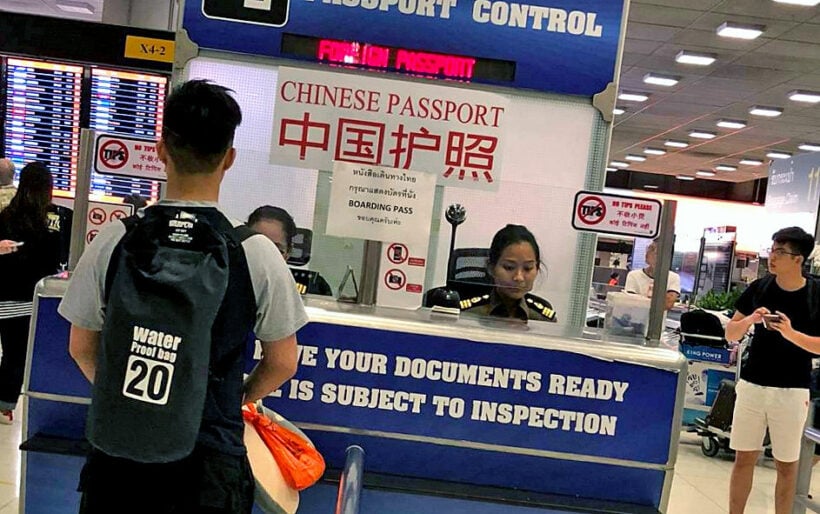 "We made the decision last Friday. Within two to three months, life will be much easier for foreign tourists and expats."
In what appears to be a major overhaul of immigration procedures, dare we say 'modernisation', foreign visitors will soon no longer have to fill out the "TM6" arrival forms. The white and blue form has been a source of confusion for decades as passengers try to fill them out on planes or in a mad rush when they arrive at immigration desks without them, for decades.
The reason for the decision to go all-digital with the arrival procedure is that, of all reasons, the storage of all the white and blue cards had become an issue.
But wait, there's more.
Now khaosodenglish.com are reporting that Thai immigration is not only doing away with the TM6 forms, they're about to launch a new mobile phone app to make TM30 reporting easier.
Kobsak Pootrakool, the Deputy Secretary-General to the PM, also mentioned on Tuesday that another app is being developed to allow long-stay foreigners to complete their 90 day reporting with their smart phone. And, yes, he said a smartphone App was also going to make the TM30 reporting easier.
The TM30 form, and its companion, the TM28, have been a source of expat displeasure over the past five months since the immigration department decided to enforce a little-used 1979 law that required foreigners to report their whereabouts if they had stayed overnight at an address different from their registered address.
The same applied for landlords or owners of accommodation to report foreigners staying at their venues within 24 hours. Along the way there appeared cracks in the enforcement with all sorts of variations and conundrums being thrown up at organised panel meetings and online, little of which was answered with any certainty from the Thai immigration authorities.
Kobsak now claims that the changes are designed to attract more visitors and accommodate those already living in the kingdom.
"We made the decision last Friday. Within two to three months, life will be much easier for foreign tourists and expats."
"Foreigners will be able to report their whereabouts with just four clicks on their smartphone to fulfill regulations that require them to report to immigration authorities every 90 days."
Deputy immigration commander Nattapon Sawaengkit has confirmed the move to move the TM30 reporting online when contacted for comment, but assigned another officer to explain the details, according to the khaosodenglish.com report.
SOURCE: khaosodenglish.com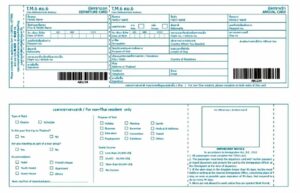 Everyone's favourite arrival procedure, the TM6 form.
Keep in contact with The Thaiger by following our
Facebook page
.
More industry groups line up calling for TM30 abolishment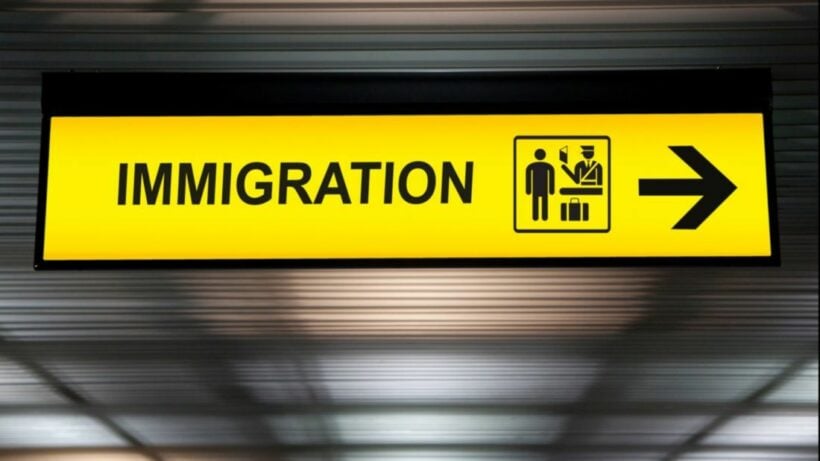 More industry and NGO groups are lining up with criticism or calls for abolishment of the embattled TM30 and TM28 immigration forms. Most of the criticisms focus on the draconian nature of the forms, confusion around interpretation and the problems with inconsistent implementation.
Trade and commerce organisations are saying it flies in the face of the government's wishes for Thailand to be a place to invest in and conduct business.
Now, the European Association of Business and Commerce is recommending to the Thai government to completely do away with the TM30.
"And, as an immediate step towards achieving that, remove from its scope many categories of foreigners."
They say the same applies to the related TM28 form as well.
"The TM30 process has been in the news due to its inconvenience, questions about its value and usefulness, the questions it raises about commitment to 'ease of doing business' and the recent, almost inexplicable crackdown via an old law much of which has been dormant for decades."
"The TM30 form and process in effect requires landlords to report on the location and movement of foreigners who are their tenants. Hotels have the same obligation but for foreign tourists staying in hotels, it is not noticed by those tourists as the hotel uses the TM6 arrival card information from their foreign guests."
"Section 38 of the Immigration Act (which is the basis of TM30) has been around since 1979, but was not enforced until since late March 2019. It is being enforced inconsistently with various local interpretations. TM.28 (supported by s. 37 of the Immigration Act) is an often overlapping obligation on foreigners to report."
The submission has been made to Dr. Kobsak Pootrakool, Deputy Secretary‐General to the Prime Minister for Political Affairs.
SOURCE: EABC
Keep in contact with The Thaiger by following our
Facebook page
.