Expat shift drives changes in Bangkok's condo market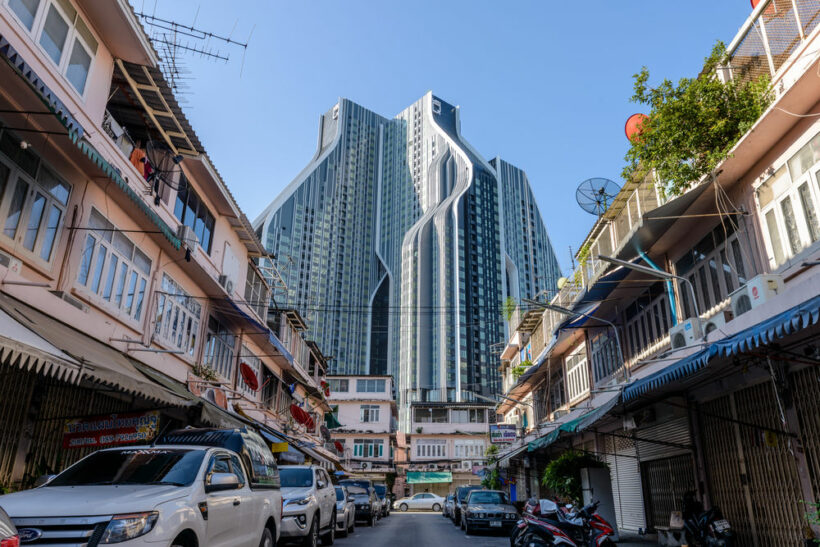 Thailand's dominant working expat nationality in past decades has been Japanese, currently making up 18% of expatriates in the country. But, while Japanese expatriate numbers are decreasing, a CBRE report notes that Chinese and Filipinos are on the rise. There were 28,560 Japanese expats in Thailand as of Q3 2020, just ahead of the Chinese expat contingent at 25,811.
As China's manufacturing has shifted overseas and Filipino expatriates have increased in line with local demand for teachers fluent in English, there's been a continuing de-centralisation of the expat communities living in Thailand.
Rathawat Kuvijitrsuwan, Head of CBRE Research and Consulting, Thailand says thatJapanese expatriates primarily work in manufacturing, export/retail/automotive, real estate services including leasing, and business services sectors.
"The decline in the Japanese expatriate population in Thailand is due to high industry maturity where locals can fulfil expatriate jobs competently, relatively high wages, and industrial relocation to neighbouring countries such as Vietnam and Cambodia."
Rapid industrialisation in Thailand between the mid-1980s until the Asian Financial Crisis in 1997 saw a surge in the Japanese expatriate population culminating in Thailand as the fourth largest Japanese population outside Japan at its 2015 peak after USA, China and Australia. However, the population size has experienced a 22% decrease since then, the lowest amount since 2012.
Meanwhile, the amount of Filipino and Chinese expatriates, the two fastest growing nationalities, have increased by 38% (13,146 to 18,472) and 31% (from 18,812 to 25,811) over the past 5 years, according to the Foreign Workers Administration Office.
Chinese nationals in Thailand work mainly in manufacturing as the country shifts its production outside China to avoid US tariffs on Chinese-made goods. Filipino nationals work mainly as teachers due to their native fluency in English and the relatively lower wages than their European, North American, Australian and New Zealand counterparts, making them a strong force behind international and bilingual schools in Bangkok.
CBRE Research reveals that extensions of downtown Bangkok such as Rama IX and Ratchadapisek have become Chinese expatriate hotspots due to amenities such as Chinese-centric restaurants, shops and convenient MRT access. Similarly, On Nut is a preferred area for Filipino expatriates due to lower rentals than early to mid-Sukhumvit while still affording convenient BTS access.
Condominiums for rent along Ekkamai BTS generally command over 15% premium in rent compared to condominiums along Phra Khanong BTS, despite being just one station apart.
"This means affordable midtown condominiums along mass transit lines with a maximum of two interchanges away from expatriate office hotspots could become increasingly attractive to investors seeking rental properties with expatriate demand as expatriate areas could de-centralise outwards in line with high-growth expatriate nationalities and their respective preferred areas."
SOURCE: CBRE
To find the best selection of condos and other property in Thailand go to Fazwaz.com
Want more from the Thaiger family?
📱 Download our app on Android or iOS for instant updates on your mobile
📧 Subscribe to our daily email newsletter
👍 Like/Follow us on Facebook
🔔 Subscribe to or Join our YouTube channel for daily video updates
Thailand's airlines call for meeting with PM to discuss soft loans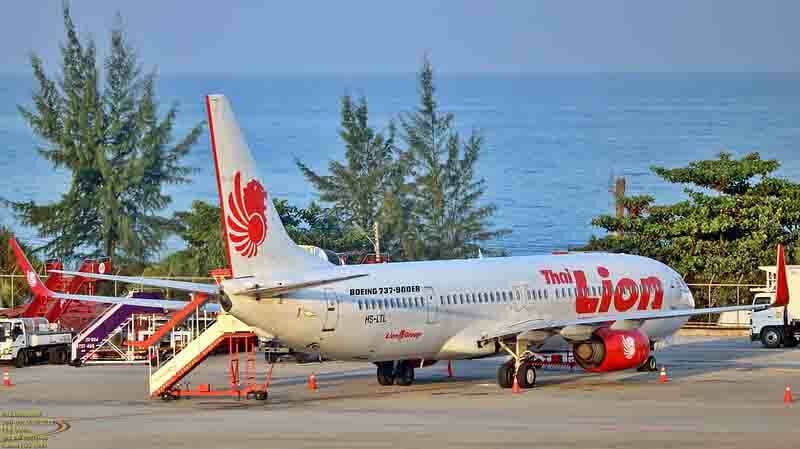 The Thai Airlines Association says 7 member airlines are pushing for a meeting with PM Prayut Chan-o-cha to discuss the option of soft loans. The carriers have been seeking this financial aid for some time and have even decreased the amount being asked for, from 24 billion baht last year to 14 billion now.
The Bangkok Post reports that representatives from Thai AirAsia, Thai AirAsia X, Bangkok Airways, Nok Air, Thai Smile Airways, Thai Lion Air, and Thai Vietjet Air want to meet the PM to discuss what progress, if any, has been made on the matter. Wutthipong Prasartthong-osod from the TAA says the loans would give the carriers the support they desperately need at this time, with the association also putting the request in writing.
The airlines previously met with the PM last August to discuss the proposal, with the TAA pointing out the situation has worsened considerably since then. The ongoing third wave of Covid-19 has led to a reduction in flights, which has had a significant impact on revenue.
In addition, carriers are struggling to meet the ongoing costs of operating flights and paying workers. The association says the provision of soft loans would cushion the impact and help domestic tourism. It is also calling on the government to vaccinate airline staff, given that they are frontline workers in the tourism sector.
The Bangkok Post reports that in February, the Finance Minister, Arkhom Termpittayapaisith, was hesitant in his response to the call for soft loans, with the Export-Import Bank of Thailand asked to come up with some form of financial assistance for the airlines. According to Arkhom, providing soft loans or bringing such lending under the Public Service Account would mean his ministry having to take responsibility for the difference between market interest and soft loan interest.
SOURCE: Bangkok Post
Want more from the Thaiger family?
📱 Download our app on Android or iOS for instant updates on your mobile
📧 Subscribe to our daily email newsletter
👍 Like/Follow us on Facebook
🔔 Subscribe to or Join our YouTube channel for daily video updates
Thai Airways debt restructuring vote pushed back to next week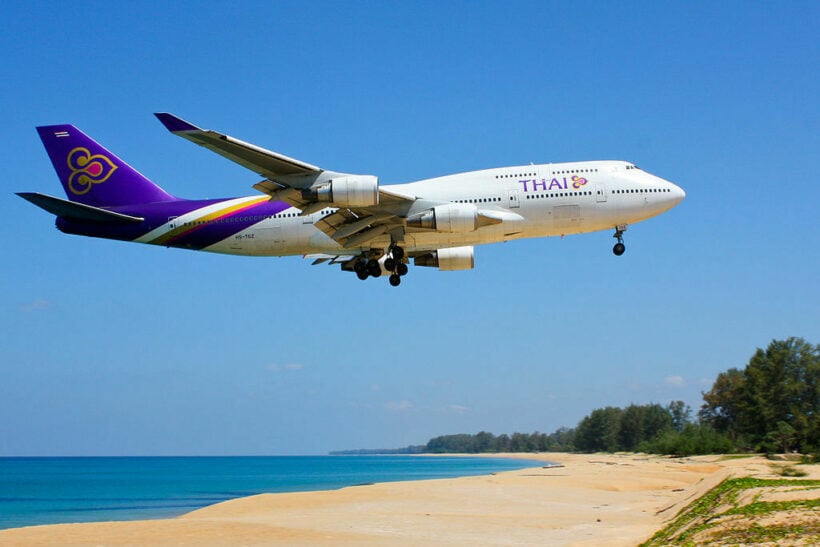 The vote on Thai Airways International's debt restructuring plan has been postponed and rescheduled for next week. The national airline needs the plan to be approved by more than 50% of creditors to move forward with the bankruptcy proceedings.
The airline's total liabilities stack up more than 300 billion baht. With flight suspensions over the past year brought on by travel restrictions to prevent the spread of Covid-19, Thai Airways lost 141 billion baht last year.
Thai Airways has proposed a 3-year freeze on the loan repayments as well as a 6-year delay on bond repayments. The airline is also pushing to have unpaid interest on loans waived.
Debtholders discussed the plan during a video conference today and decided to delay the vote, a legal advisor to Thai Airways told reporters. Back in March, Thailand's Finance Minister, which is the airline's largest shareholder, had implied that they back the debt restructuring plan. An attorney representing the creditors had also said many favoured the proposed restructuring.
SOURCE: Bloomberg
Want more from the Thaiger family?
📱 Download our app on Android or iOS for instant updates on your mobile
📧 Subscribe to our daily email newsletter
👍 Like/Follow us on Facebook
🔔 Subscribe to or Join our YouTube channel for daily video updates
Thai Airways' creditors to vote on rehab plan today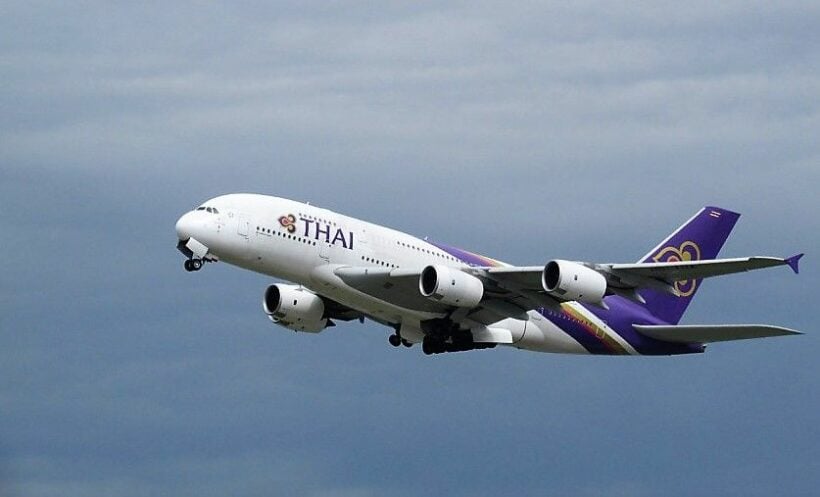 Today is D-Day for Thai Airways, with 13,000 creditors voting on whether or not to accept the struggling airline's rehabilitation plan. According to a Bangkok Post report, a source at the airline has warned that should creditors reject the plan, the carrier will be declared bankrupt and they would only receive 12.9% of what they're owed.
In the event of a bankruptcy declaration, the airline's assets will be appraised to decide how much of its debts can be repaid. The estimate of 12.9% is based on the value of assets currently held by the carrier.
The Bangkok Post reports that the rehabilitation plan which was submitted in March covers debts of around 410 billion baht. It's understood major shareholders own around 180 billion baht of that debt between them. Should the rehab plan be accepted today, it's likely Thai Airways will be given a certain timeframe in which to turn itself around.
The plan calls for the repayment period of debts arising from unsecured bonds worth 70 billion baht to be extended to 10 years, with a debt moratorium in the early stages of repayment. The airline is also introducing tough cost-cutting measures, including job reductions via early retirement for thousands of its 20,000 workers.
It's understood the plan does not call for the Ministry of Finance to provide a loan but says anyone can obtain the loan and the ministry can help with cash injection negotiations. The State Enterprise Policy Office has already stated that the government will not re-capitalise the airline.
SOURCE: Bangkok Post
Want more from the Thaiger family?
📱 Download our app on Android or iOS for instant updates on your mobile
📧 Subscribe to our daily email newsletter
👍 Like/Follow us on Facebook
🔔 Subscribe to or Join our YouTube channel for daily video updates