Deceased Phuket expat's body stuck in hospital due to passport mix-up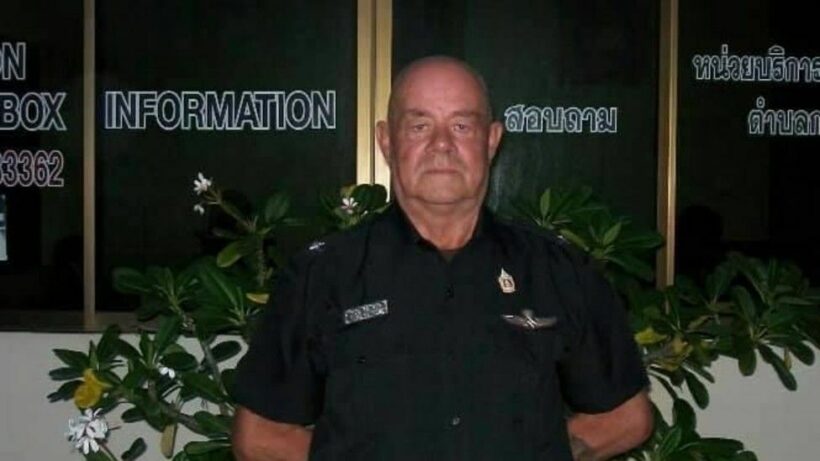 In a nightmarish scenario, a deceased Phuket expat's body is stuck in a Thai hospital as his step‐daughter claims hospital administrators won't release the body due to a passport mix‐up.
Gemma Swift, the step‐daughter of 75 year old David Donoghue, who died 2 weeks ago, says she is pleading with embassy staff in Thailand to resolve, what she says, is purely an administrative issue after Donoghue's passport number at the hospital was from that of an expired one.
Donoghue's current passport was on file with the British Embassy, but because it did not match what the hospital had, his body has remained at the hospital. Swift says it was something that could easily be corrected and the situation was "horrendous" for the family.
"The British Embassy over in Bangkok, they said that because [the number] was from his current passport, they were unable to change the letter. They have said that they won't reissue a letter with the passport number that he's got in the hospital with him."
She said her family planned to arrange a funeral for him in Thailand, then bring his ashes back to the UK. As he retired to Phuket 15 years ago, her family would then take his ashes back to Thailand, as per his wishes, to scatter them.
However, none of his family members were able to travel to Thailand to be with Donoghue in his final days, as the mandatory 14 day quarantine period upon entering Thailand, would not have allowed them to see him.
"I thought this was a basic human right to be able to give somebody a funeral and I accept that there is always going to be red tape…but please just issue a letter and let us bring him home."
She said before Covid-19, family members travelled often to Phuket to visit Donoghue, who once worked for the Thai tourist police. She says the entire ordeal has been heartbreaking as her family was unable to say goodbye.
"That on its own was heart breaking, and now to get this two weeks later, to find out we can't give him a funeral, or get his ashes back, it's just horrendous."
"It's like being on autopilot… once we know we have done everything we can, we can start the grieving process, but at the minute we can't."
A Foreign, Commonwealth and Development Office spokesperson said they are assisting Donoghue's family during the difficult time.
"Our staff are in contact with the local hospital and funeral director to help his family obtain the necessary paperwork to ensure his body is treated in line with their wishes."
If the situation isn't fixed, Donoghue's body will join a mass cremation at the hospital.
SOURCE: BBC News
📱 Download our app on Android or iOS for instant updates on your mobile
📧 Subscribe to our daily email newsletter
👍 Like/Follow us on Facebook
🔔 Subscribe to or Join our YouTube channel for daily video updates
Thailand looks at proposal to make it easier for expats and long-termers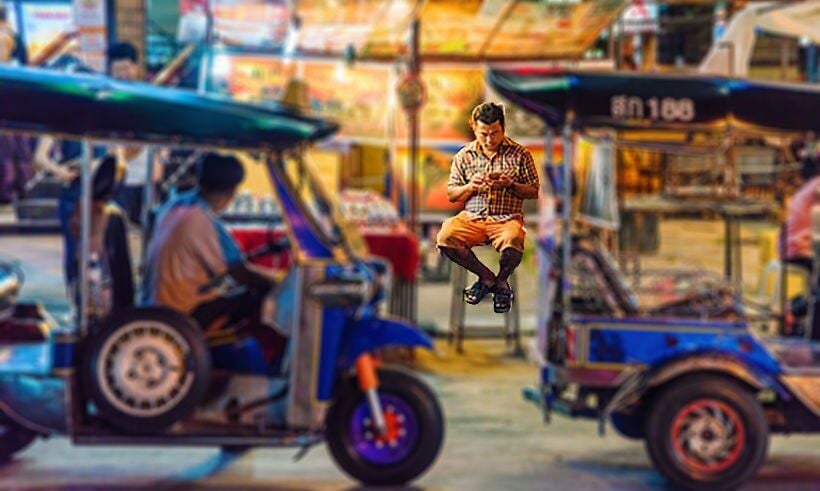 Thailand is looking to make it easier for expats and long-term visa holders to stay in the country. The Immigration Bureau is hoping to boost investments and the economy once the pandemic is over. The proposed changes could do away with 90 day reporting requirements which have been well-received by expats.
Recently, the online website to report 90 day check-ins has been down, citing maintenance issues. Hotel staff have also been dealing with the TM-30 reporting system being down. Chayotid Kridakorn, a former head of JP Morgan Securities Thailand, told the Bangkok Post that immigration hoops are a key pain point for foreigners working in Thailand.
"We want to make it easier for foreigners to live and work in Thailand."
Meanwhile, plans to help Thailand recover economically have been detailed in a framework to be proposed to the government's economic panel in the next month. Improvements to immigration regulations, work permits for foreign experts, and visa applications are on the framework list. Relaxing location reporting requirements for foreign workers which is done through the 90 day reporting, is also slated to be amended.
The framework also will include inducements for foreign investors such as corporate income-tax cuts, relaxed property-holding rules and incentives for retirees and start-up companies. An adviser to Thailand's Deputy PM, says he aims to bring in 1 million retirees or pensioners over the next few years. He says expats could collectively contribute as much as 1.2 trillion baht to the economy each year. But Thailand's gross domestic product growth won't return to pre-Covid levels until the 3rd quarter of 2022, according to the Bank of Thailand.
📱 Download our app on Android or iOS for instant updates on your mobile
📧 Subscribe to our daily email newsletter
👍 Like/Follow us on Facebook
🔔 Subscribe to or Join our YouTube channel for daily video updates
Proposals to get rid of 90 day reporting and ease investment rules in Thailand
In amongst a sea of bad new over the past week, a glimmer of hope for expats and long-stay travellers. You better sit down…
The Thai government are looking into changing the long standing 90 day reporting for people staying in Thailand longer than 90 days on a long-stay visa. But don't get out the champagne just yet.
For the last few decades any foreigner staying in Thailand for more than 90 days had to report to Thai Immigration about their current whereabouts. Immigration officials added an online alternative a few years ago but its reliability has been patchy.
As far as The Thaiger can tell, the online reporting has been down for at least 3 months. (Comment below if you've had a different experience)
The Bangkok Post reports that the changes form part of a strategy "to boost investment and tourism revenue".
For hotels that have had to report the arrival and location of any foreign arrivals, the equally unpopular TM30 form, the online posting of this information has also been equally patchy over the last few months (many hotels simply don't bother – it's up to YOU to insist they check you in with the Immigration system).
Though there has been no official announcement made at this stage, the desperation for visitors and tourist, that used to fuel up to 20% of Thailand's annual GDP, is forcing all departments to look at relaxing earlier draconian or outdated paperwork in favour of encouraging more arrivals, during the Covid-era or or after.
Immigration officials have often cited the need to track transnational crime as the reason to maintain its strict, and often inconvenient, rules – 90 day reporting, TM30s and TM 28s.
But none of this has reached beyond proposal stage at the moment but, according to the head of a government taskforce investigating the proposals at the moment, there will never be a better time to bring Thailand's immigration and investment rules into the 21st century.
Chayotid Kridakorn, a former head of JP Morgan Securities, in now leading a Thai government economic panel to recommend changes that will make it easier for investors and travellers to enter into, and stay, in Thailand, according to Bangkok Post.
Even on their most optimistic guesses, the Bank of Thailand says GDP is unlikely to return to pre-Civd levels until Q3, this year. Many pundits would say this is optimistic, indeed.
Other groups to fall between the immigration cracks, up to now, have included the digital nomads – people who want to work remotely, anywhere, anytime. Their creed is 'have laptop and wifi – can work'. Most digital nomads have used various visas, and border hops, to keep living and working in Thailand. Under current rules, their work has been, strictly, illegal and a specific visa wold allow the Thai government to better control this huge resource and tax them more effectively.
Mr Chayotid says that Thailand doesn't "want to be left behind and die with old technology".
SOURCE: Bangkok Post
📱 Download our app on Android or iOS for instant updates on your mobile
📧 Subscribe to our daily email newsletter
👍 Like/Follow us on Facebook
🔔 Subscribe to or Join our YouTube channel for daily video updates
Privatising Covid vaccines – Thai government gives private hospitals the go-ahead to buy vaccines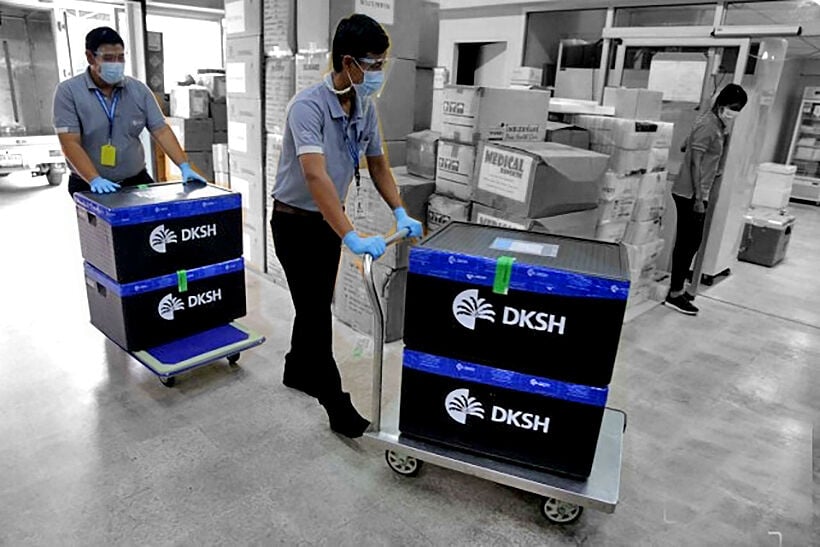 "About 10,000 people are being vaccinated around Thailand, on average, with 14,000 people being vaccinated each day in Phuket."
Private hospitals and institutions have been given the official go-ahead to purchase up to 10 million doses of approved Covid-19 vaccines. The purchases will be in addition to what the Thai government is also doing. The major sticking point, despite the approval, however, continues to be the world supply shortage of vaccines, with demand far outstripping current supply.
The CCSA's Dr. Taweesilp Visanuyothin announced that the Thai PM had approved the privatisation of vaccines but maintained that the roll out of free vaccines for Thais and people at risk would continue at full pace. The Thai government have been fending off accusations that it was blocking the acquisition of vaccines by private companies and hospitals. The 10 million doses approved for private purchases actually allows about 5 million vaccinated people with most of the approved vaccines needing 2 doses.
The spokesperson explained that the Thai government needs to have 40 million Thais vaccinated before they would be able to claim any scientific level of herd immunity. The public health minister said that around 10,000 people per day are being vaccinated around the country, on average. About 350,000 doses have arrived in Thailand and 1.5 million more doses are awaiting delivery for this month, according to the Thai PM.
The order allows the private sector to use a letter of approval from the Thai government to purchase its own supplies separately. Or, alternatively, to purchase directly from the government and resell to customers.
The government's current order for vaccines is enough for around 35 million people with a local supplier, manufacturing the Oxford/Astrazeneca vaccine under license, from June this year.
Dr Taweesilp also urged private companies to target and purchase vaccines from manufacturers other than the vaccine companies the Thai government were already dealing with.
The following vaccines are currently approved in Thailand…
AZD1222 by AstraZeneca/Oxford University (2 doses)
ARS-CoV-2 (CoronaVac) by Sinovac (2 doses)
NT162b2/CORMIRNATY – Tozinameran by Pfizer/BioNTech (2 doses)
Covishield (ChAdOx1_nCoV19) by the Serum Institute of India (2 doses)
Ad26.COV2.S by the Janssen Pharmaceutical Companies of Johnson & Johnson (Single dose)
mRNA-1273 by Moderna (2 doses)
There are also current applications pending from other vaccine producers which will likely be approved in coming weeks.
Many expats have been chasing information about when they could expect to be vaccinated. Despite some promises from the government there has been little concrete information about formalities to register for vaccination at this stage. Meanwhile many expats have indicated they were prepared to pay for their vaccination but were unable to get clarification from private hospitals about when that may be available.
In Phuket the provincial government has promised ALL registered residents, local or foreign, that they would be eligible for government-funded vaccination. There has been a flurry of activity on the island over the past 2 weeks since the 'Sandbox' proposal was approved, in principal, for a July re-opening of quarantine-free tourism to vaccinated travellers. There has been queues and waiting lists at the island's public hospitals every day for the past week. Currently some 14,000 people are being vaccinated every day, on average.
Meanwhile, the events of the past few days – the closure of entertainment venues and bars in 41 provinces, including all the main tourist areas – will force the government to re-consider any scheduled plans to re-open borders and reduction of quarantine times. Travellers are still allowed to visit Thailand, under new guidelines introduced on April 1, 2021.
What you currently need to enter Thailand…
Vaccine certificate, either a print out or the original document (or vaccinated travellers)
Certificate of Entry issued by the Royal Thai Embassy in your country
Covid-19 health insurance with a minimum coverage of US$100,000
Booking confirmation for an Alternative State Quarantine (ASQ) hotel
Negative Covid-19 test issued no more than 72 hours before departure
Anyone considering travelling to Thailand at this time is recommended to check with the Thai embassy in their country first, before making bookings of ASQ hotels or flights.
📱 Download our app on Android or iOS for instant updates on your mobile
📧 Subscribe to our daily email newsletter
👍 Like/Follow us on Facebook
🔔 Subscribe to or Join our YouTube channel for daily video updates