British and Australian expats and tourists ponder the Thai baht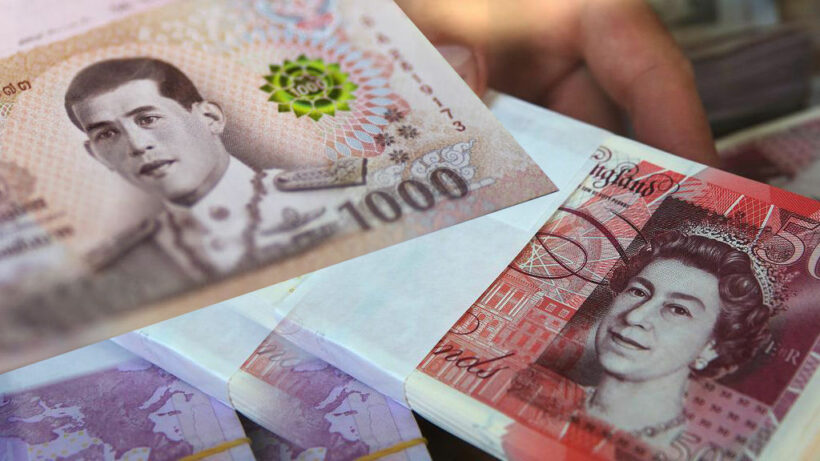 The British pound continues to sag against the strong Thai Baht. And things are predicted to worsen for British tourists and local expats relying on funds out of the UK, as analysts predict the GBP to drop further as the date approaches for a 'no deal' Brexit and the Thai Baht continues to surge.
As of 11.30am Thai time, the Baht to GBP exchange rate has dropped below 37.5 baht to the pound.
In August 2015 a British Pound would fetch around 55 baht. That situation has dramatically changed in the four years since, exacerbated by fears over the impending Brexit negotiations.
In the past week, since Boris Johnson was appointed by the Conservative Party to head the British Parliament, the pound has continued to languish and has dropped another few percent.

And ThaiVisa.com reports that the situation is much the same for Australian tourists and expats with the bottom dropping out of the value of their Aussie exchange as well.
One Aussie expat in Pattaya told ThaiVisa recently how the best part of 25,000 baht per month has been wiped off his pension, dropping from around 90,000 baht per month to around 65,000 baht per month.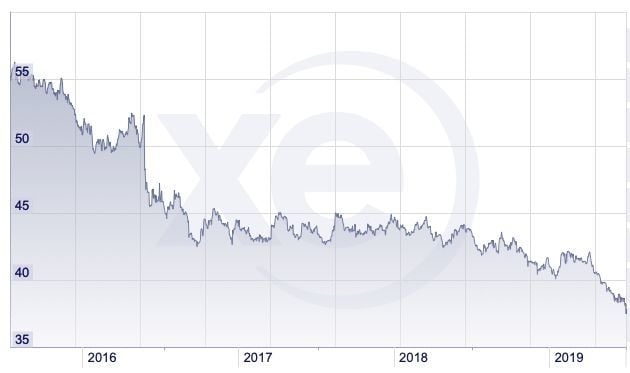 The British Pound vs Thai baht since August 2015

Keep in contact with The Thaiger by following our
Facebook page
.
Thai Department proceeds with crackdown on shameless price gouging on medications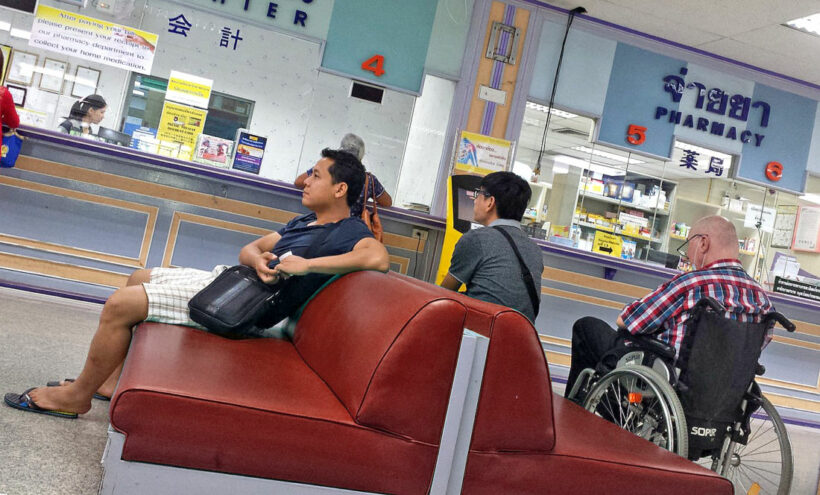 Despite a lot of resistance from the local Thai private hospital networks, The Department of Internal Trade says they will proceed with its crackdown to control prices of medicines now that it has received their price lists.
Once legislation is enacted, hospitals selling medicines above the median price set by the department will face fines and/or imprisonment. Since August 16, every hospital has been required to print out QR codes so patients can compare prices.
Many Thai private hospitals have been price gouging patients for medications sold through their in-house dispensaries for years, sometimes inflating prices for prescription medications up to 3,000% the price of a local pharmacy.
Prayoth Benyasut, the department's deputy director-general, says private hospitals, manufacturers, importers and dealers provided the department with their price lists on July 31, and DIT has used this data to set a price for each item, which will be made accessible to customers.
"If hospitals are not able to explain why a medicine is overpriced, they will be fined 140,000 baht or be imprisoned for seven years, or face both a jail term and fine."
The DIT says it will summon 20 private hospitals to testify after they failed to meet the July 31 deadline to provide their price lists.
"If they don't show up, they will face three months in jail and/or fined 5,000 baht. Those who have failed to provide complete data will be fined 2,000 baht, while those that have failed to respond to the deadline will be fined 20,000 baht and/or imprisoned for a year."
The DIT will release a list of pharmacies on its official website, www.dit.go.th, so people can have their prescriptions filled there, though this option is still being considered by the Pharmacy Council of Thailand.
The department has also sent its agents to check if private hospitals are displaying the QR codes. People can also check the price of drugs on the www.hospitals.dit.go.th website, according to The Nation.
Private hospitals will also be required to follow the Joint Standing Committee on Commerce, Industry and Banking's notification on regulations on drugs, medical supplies and medical services, which insists that patients be provided with estimated costs before they are admitted to hospital. Hospitals are also required to provide patients with prescriptions that have clear information and instruction.
SOURCE: The Nation
Keep in contact with The Thaiger by following our
Facebook page
.
British man repays street vendor's kindness by scamming him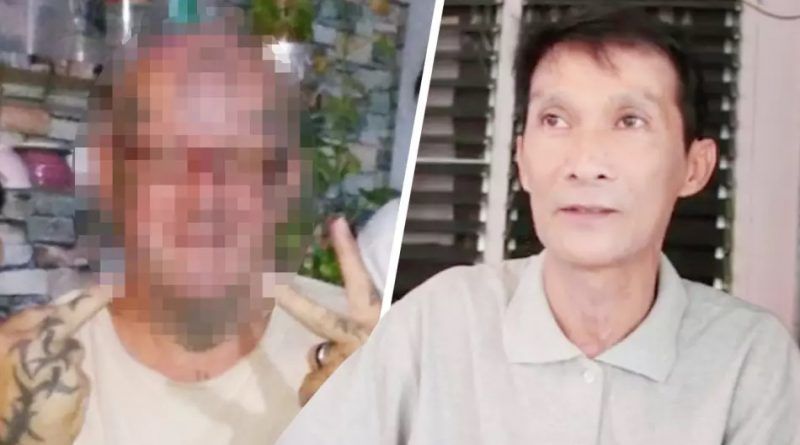 PHOTO: Thai Residents and Sanook
Surichat, a 50 year old BBQ food vendor in Khon Kaen province, north-eastern Thailand, became the victim of a shameless petty con-artist when he tried to help the man out of financial difficulty. The man introduced himself as 'Stuart' and claimed to be from England. He told Surichat he had a wife and child in Bangkok but was living in a Khon Kaen hostel since his wife kicked him out.
Stuart became a regular visitor to Surichat's shop, stopping every day for drinks and some food. Surichat would call a motorbike taxi for him and when Stuart claimed to have lost his wallet one day, the driver didn't charge him.
The following day, Stuart told Surichat he was going to Bangkok to meet a friend who was bringing a credit card from Stuart's mother in England. But on the day he was meant to travel, he claimed his friend had been in a fight with an Australian man and was in police custody. Stuart claimed he would be unable to get his mother's credit card and had nowhere to stay.
Surichat, feeling sorry for the man, gave him 1,000 baht. Stuart returned the money two days later, but the following day sent an email asking to borrow some more. In total, over the next couple of days, Surichat gave him 4,000 baht, after which Stuart left for Bangkok, claiming to be getting some money.
When he didn't return, Surichat texted him, asking for his whereabouts and saying people were worried about him. Stuart's reaction was to text him back, calling him stupid, and then proceeding to text inappropriate images to Surichat's wife.
Surichat later found out that he was not Stuart's first victim, with another man having lost 10,000 baht to the conman. He plans to file a police report.
SOURCE: Thai Residents
Keep in contact with The Thaiger by following our
Facebook page
.
Thai Immigration bristles about TM30 revolt as it copes with PR disaster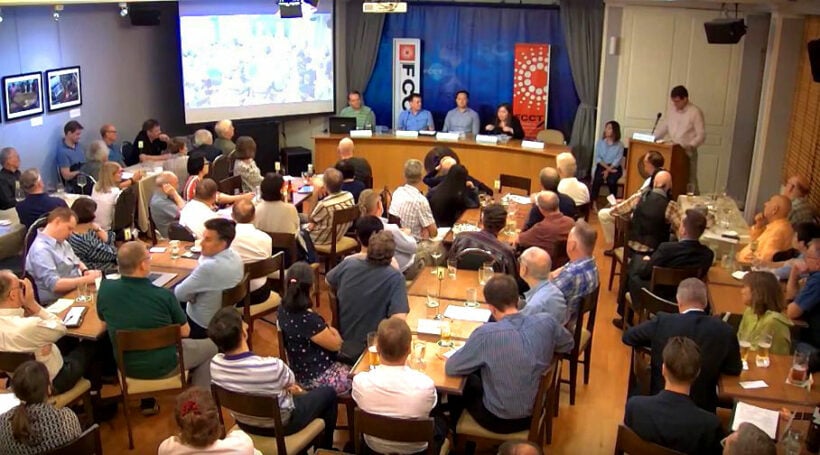 The TM30 form, as well as the associated TM28 form, have now become a huge public relations liability for the Thai Immigration Department.
The more questions asked, and the more explanations by well-intentioned Immigration officials, the more confusing the whole matter becomes.
If the policy is intended to make Thailand safer and make foreigners feel more secure, the opposite is happening. And now the story is catching on in foreign media, the situation is becoming a minor PR disaster for Thailand where tourism authorities would much prefer to be showing off the beaches and temples.
Over the weekend foreigners scratched their head after another week of contradictory forums, panel discussions, thousands of comments on social media and confusing responses from Immigration officials. Last Thursday's forum at the Foreign Correspondents' Club of Thailand included senior Thai immigration officials and was meant to 'clear the air' on many of the issues.
Whilst mostly flying beneath the radar, quietly legally working, living their lives on a pension or spending months of a year in the Kingdom, foreign expats say they now feel targeted in a well-intentioned, but poorly executed, security initiative.
Officials hammered home the importance of 'national security' whilst failing to understand the concerns of long-term, legal and 'nice' foreigners who simply wished to live in the Kingdom without too much fuss.
The Immigration staff gave no clear indication if they took the suggestions and general discussion seriously or how they could address some of the more cumbersome and onerous conditions applied by the TM30 and TM28 forms. But they did say there was no timeline to examine any of these issues.
On the books for 40 years, but not rigorously enforced until March this year, the TM30 form requires Thai landlords providing accommodation to foreigners to report their arrival and departure to immigration within 24 hours.
Long-termers, foreign retirees, foreigners married to Thais, and foreigners travelling a lot for work, etc must also report their whereabouts within 24 hours with the TM28 form when they stay overnight at locations other than their registered primary residence. That would include visiting an hour away, in another province or arriving back from overseas.
According to the Immigration officials attending the panel discussion, they kept saying the process is 'easy'. They were challenged repeatedly by other panel members and some of the audience, a number of times clearly taken aback by the nature of the questioning and the litany of frustration being shared with them. They were saying that it was not only 'not easy' but also confusing.
Some of the people in the audience threw up example after example of unworkable situations with the current enforcement and sought clarification that was not forthcoming.
Richard Barrow, a popular blogger and long-termer offered his reflection on Thai immigration enforcing the TM30 and TM28 sections of the 1979 Immigration Act.
"The landlord has to register foreigners within 24 hours. The problem is the landlord might have 10-15 units. It is a lot of work for them to keep registering foreigners every time they come back from a trip. Sometimes, the landlord is not even in the same city or country."
"Now some apartment blocks are putting up signs saying 'no foreigners' because they don't want the hassle."
For foreigner staying in Thailand, you should prepare…
A copy of foreigner's passport photo page
A copy of the visa page
A copy of latest entry page and
A copy of the immigration departure card
The landlord should prepare…
A copy of the title deed of the property
A copy of the rental contract
A copy of ID card and hose registration of owner
Power of attorney (POA) appoint authorised person Thai/Foreigner to report TM30
The completed TM30 form
There are three ways the owner or lessor of the residence can file the TM30…
Filing directly at the Immigration Bureau or related Immigration Office located in the area of residence.
File by registered post mail (at the Post Office).
File by internet. Note: the notifier must first register at https://immigration.go.th/index and obtain a username and password before being able to do this online. If the owner or lessor of the residence is current obligate to pay an outstanding fine, this online process will not be available.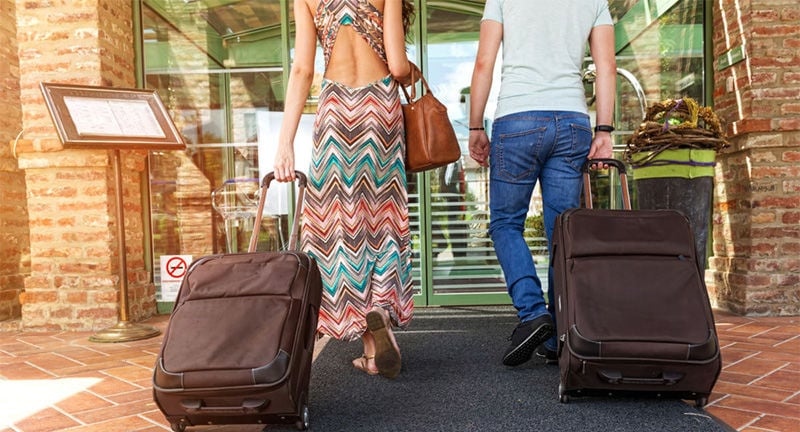 Keep in contact with The Thaiger by following our
Facebook page
.