Toon is on the run again for hospitals in the Andaman region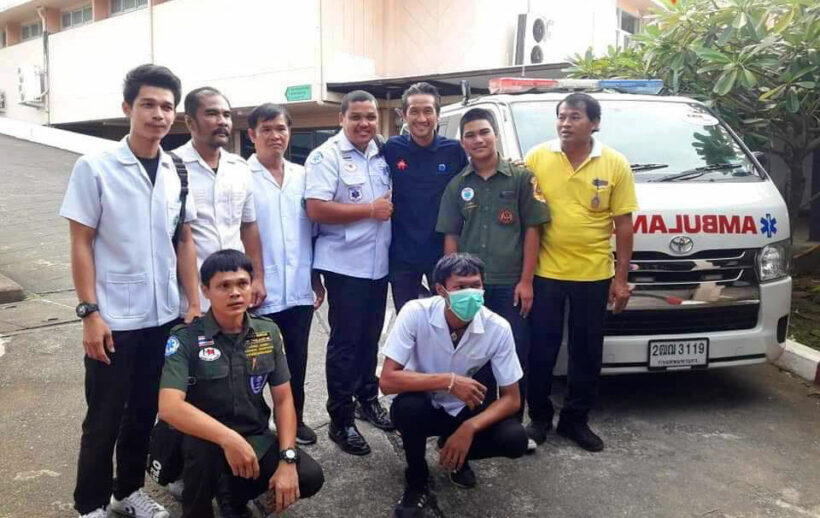 Yesterday (July 30), Atiwara Kongmalai, aka Toon Bodyslam, met with Dr. Supot Pukaoluan, The Director of Krabi Hospital, to discuss about his marathon-running-charity project, Kao Khon La Kao.
Toon will be running in parts of the Andaman region in October to raise funds for five hospitals
The five government hospitals which will be recipients of funds raised from the running events are in Trang, Krabi, Phang Nga, Phuket and Pattani.
Yesterday's discussion aimed to get information about the problems and deficiencies of Krabi Hospital while the run in Krabi is scheduled on October 25. The team will start from Trang to Phuket from October 24-27.
Dr. Supot said that he would like local people to get involved and donate during the run. He also revealed that he told Toon the Krabi Public Hospital needs around 10 million baht, mainly for breathing machines in the ICU.
He told Toon there are currently 10 machines, enough for 10 beds, but the average amount of patients requiring breathing machines each day is 40.
"This machine is very important for the patients".
During Toon's visit to the hospital, there were a lot of fans and admirers who got together to cheer him on.
SOURCE: One 31.net/news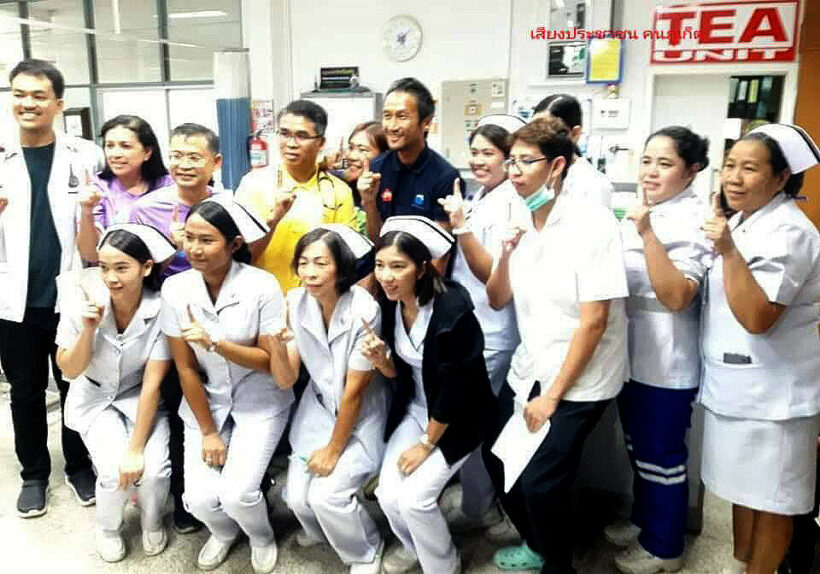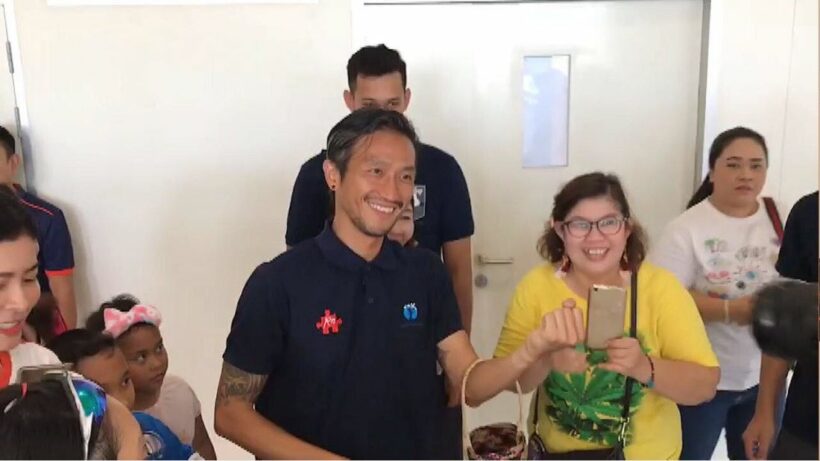 Keep in contact with The Thaiger by following our
Facebook page
.
Never miss out on future posts by
following The Thaiger
.
Thai PM orders investigation into Samut Prakan gas pipeline explosion, 3 dead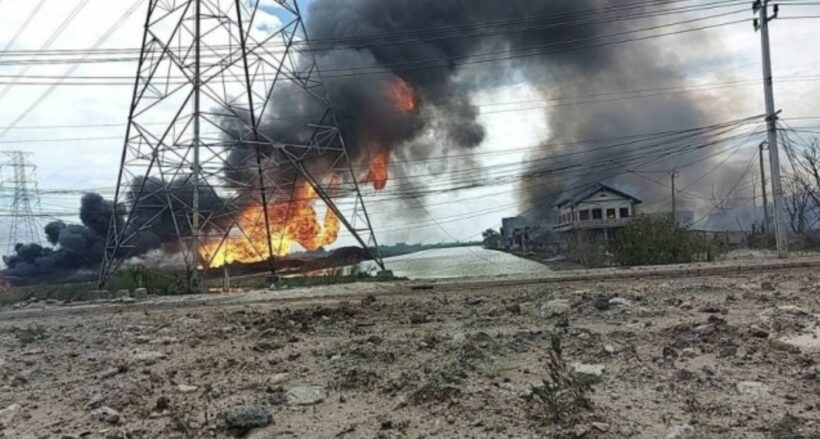 Thai PM Prayut Chan-o-cha is ordering an investigation into yesterday's explosion of a gas pipeline in Samut Prakan, just south east of central Bangkok. At least 3 people were killed. Among the dead, 2 elderly women were killed, plus at least 28 confirmed injuries when the PTT gas pipeline exploded in the coastal Bang Bo district.
The prime minister has also expressed his condolences to the families of the victims stating that authorities would "get to the bottom of the incident". The explosion was near the Soi Preng Wisuthathibdee School. Children were evacuated from the area immediately. The gas pipeline exploded during a gas transfer from Laem Chabang district to an industrial estate in Samut Prakan province.
Samut Prakan-based emergency responders arrived quickly on the scene with firetrucks and extinguishing foam.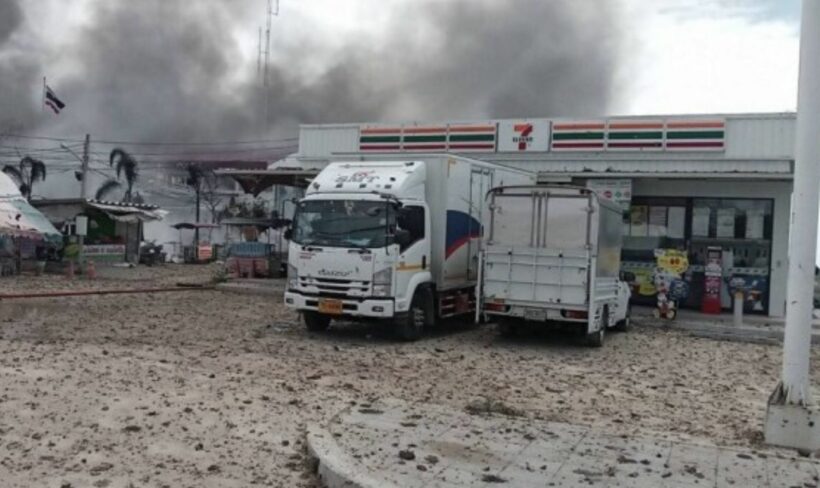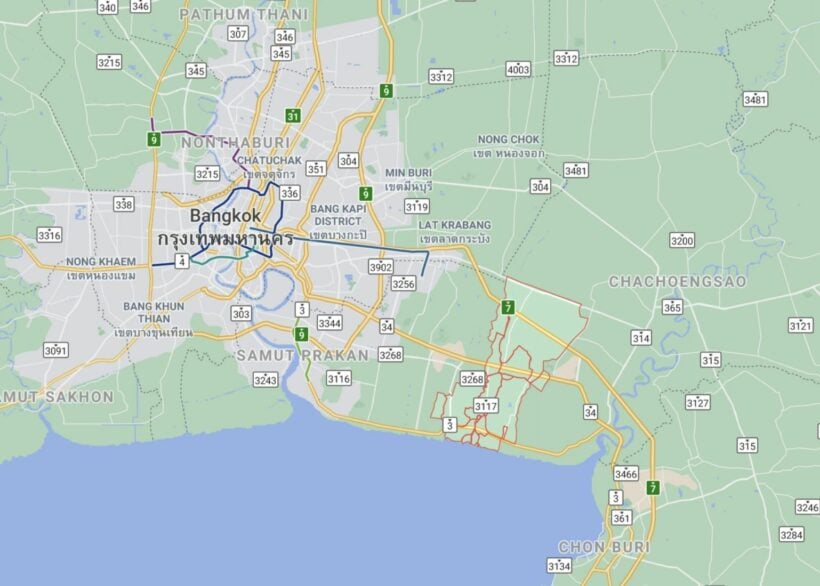 PTT, the Thai petrochemical company announced yesterday around 2.30 pm that the fire was under control and the situation contained.
"It is initially believed that the explosion was caused by the leakage and diffusion of NGV liquefied natural gas in the pipeline."
Officials from the PTT Emergency Control Centre have been assisting the injured and said they will "resolve the situation as quickly as possible".
Authorities speculate that built up pressure in the pipelines were responsible for the blast. Investigators are now on sire to inspect the scene. There hasn't been any announcement about the full extent of the damage caused by the explosion. Video below from INN News.
Keep in contact with The Thaiger by following our
Facebook page
.
Never miss out on future posts by
following The Thaiger
.
St Mark's International School 'breaks ground' with their new Bangkok campus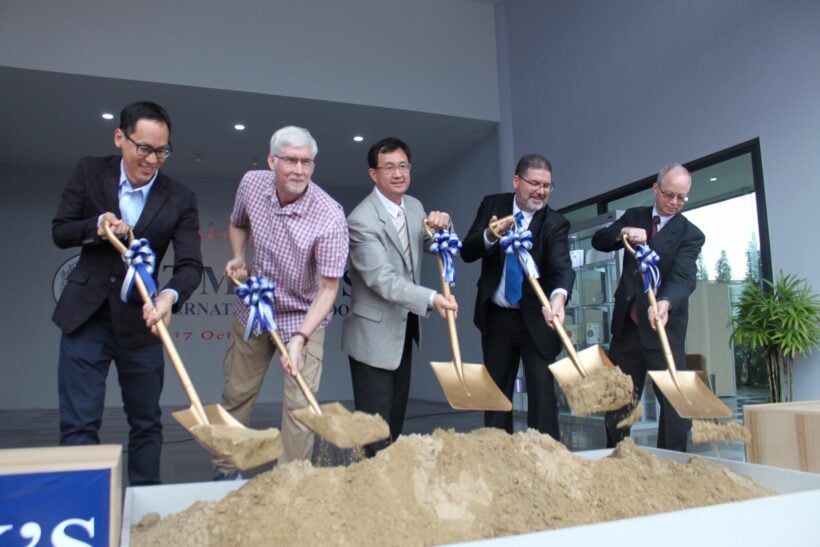 St Mark's International School celebrated a groundbreaking event last Saturday by literally 'breaking ground,' by conducting a ceremonial dig on their new proposed campus in Bangkok. The successful Christian International School has been operating out of their current Rama 9 Campus for the last 20 years and is now planning to expand exponentially when the new campus in Sri Nakarin Road to the east of Bangkok is completed in 2022.
David Jackson, the British Head of Primary said that this new development celebrates a positive milestone in our development.
"As a successful International school specialising in maths and science supported by our successful tri-lingual languages program the teaching team are looking forward to using our new state of the art facilities for the benefit of our students."
The event was attended by a number of dignitaries including Pastor Martin Chapel from the Calvary Baptist Church, Bangkok alongside Mr Owen Grant a representative from the Australian School Curriculum and Standards Authority plus former and current parents and students who were very complimentary of the school.
The school's director, John Ruangmenthanon explained how the school will be augmenting their existing IGCSE and A-level system by introducing the Australian Tertiary Admission Rank for senior students which will enable St Mark's International School pupils direct access to universities both in Australia and worldwide.
For more details please visit St Mark's International School website HERE.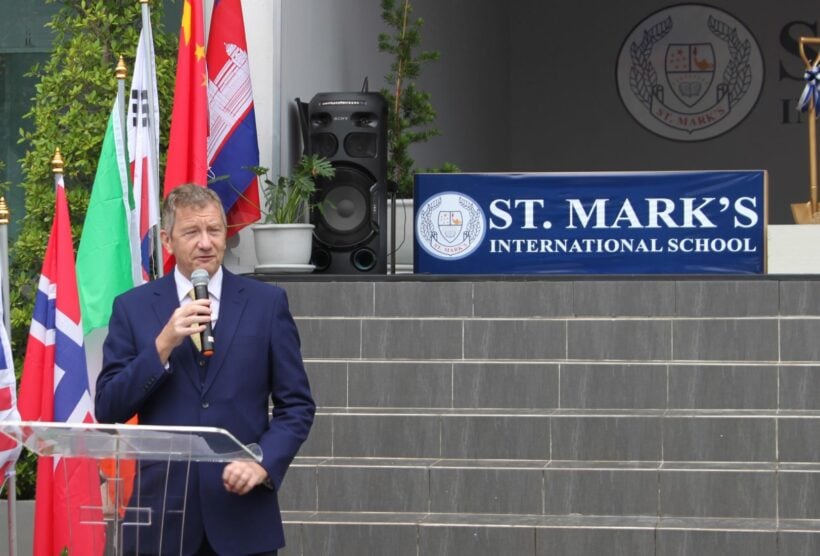 Keep in contact with The Thaiger by following our
Facebook page
.
Never miss out on future posts by
following The Thaiger
.
King Bhumibol Adulyadej – in remembrance of the "Father of Thailand"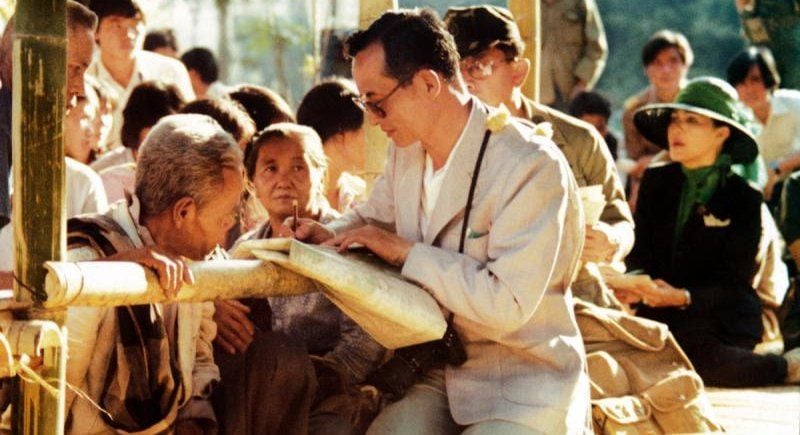 His Majesty King Bhumibol Adulyadej was Thailand's monarch for just over 70 years. At the time of his passing in October 2016, King Bhumibol was the world's longest-serving head of state and the longest-reigning monarch in Thai history. Amongst his many other gifts, he was was revered as a calming and compassionate influence, overseeing Thailand's stormy political history in the second half of the 20th century.
Four years later his enduring legacy casts a wide shadow over the Kingdom of Thailand with his influence shaping, not only Thai culture in the second half of the 20th century, but also Thailand's standing in the region with a deft avoidance of some of the more debilitating conflicts around South East Asia.
His Majesty King Bhumibol, Rama 9, the ninth king of the Chakri Dynasty, was born on December 5, 1927 and passed away on October 13, 2016 at the Siriraj Piyamaharajkarun Hospital in Bangkok. He had been living in and out of the hospital in the years before his passing.
Bhumibol's early days
It's a surprise to some, but Bhumibol Adulyadej was born on December 5, 1927, in Massachusetts, USA, not in Thailand. As the second son born to his parents, and because his birth took place outside of Thailand, young Bhumibol was never expected to ascend Thailand's throne. His reign came about through his older brother's mysterious death.
His father, Prince Mahidol Adulyadej, was studying for a public health certificate at Harvard University. His mother, Princess Srinagarindra, was studying nursing at the same time.
When Bhumibol was a one year old the family returned to Thailand, where his father took up an internship in a hospital in Chiang Mai. Prince Mahidol died of kidney and liver failure in September 1929.
Thailand's democratic revolution
In 1932, a coalition of military officers and civil servants staged a bloodless coup against King Rama VII. The Revolution of 1932 ended the Chakri dynasty's absolute rule and created a Thai constitutional monarchy, with an elected parliament. Princess Srinagarindra took her two young sons and daughter to Switzerland a year later where the children were placed in Swiss schools for their early education.
In March 1935, King Rama VII abdicated leaving his 9 year old nephew, Bhumibol Adulyadej's older brother Ananda Mahidol as Thailand's new monarch. But the child-king and his siblings remained in Switzerland due to his young age and nascent political developments in Thailand. Two regents ruled the kingdom in his name. Ananda returned to Thailand in 1938 but his brother Bhumibol continued his schooling in Switzerland until 1945 .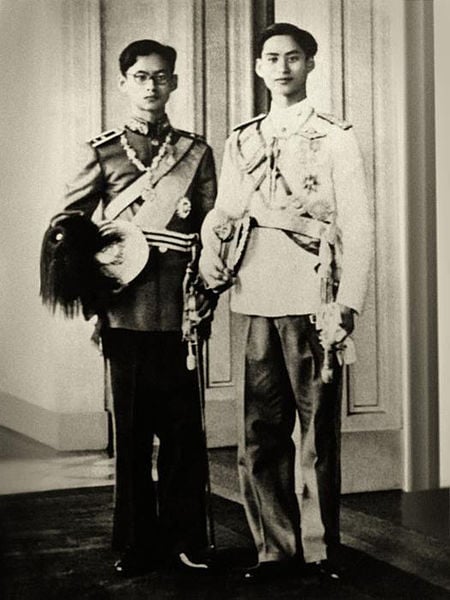 PHOTO: King Mahidol Adulyadej and his younger brother Bhumibol Adulyadej
On June 9, 1946, the young King Mahidol was killed in his palace bedroom from a single gunshot wound to the head. Two royal pages and the king's personal secretary were convicted of assassination and executed, although controversy still swirls around the incident. The young Bhumibol returned to the University of Lausanne in Switzerland to complete his degree and his uncle was appointed Regent, ruling in his place, back in Thailand.
Marriage to Queen Sirikit
The young King Bhumibol met the daughter of the Thai ambassador to France, a student named Mom Rajawongse Sirikit Kiriyakara, during a visit to Paris. Adulyadej and Sirikit began a courtship some time in 1946.
In October 1948, Adulyadej crashed into a truck and was seriously injured, losing his right eye and suffering back injuries. Sirikit spent a lot of time nursing and entertaining the convalescing king. King Bhumibol's mother encouraged Sirikit to transfer to a school in Lausanne so that she could continue her studies and spend more time with the young King.
Adulyadej and Sirikit were married in Bangkok on April 28, 1950. She was 17 and he was 22 years old. Bhumibol was officially crowned a week later to becmme King Bhumibol Adulyadej. Queen Mother Sirikit is still living in Bangkok and is frequently visited by members of the Royal Family.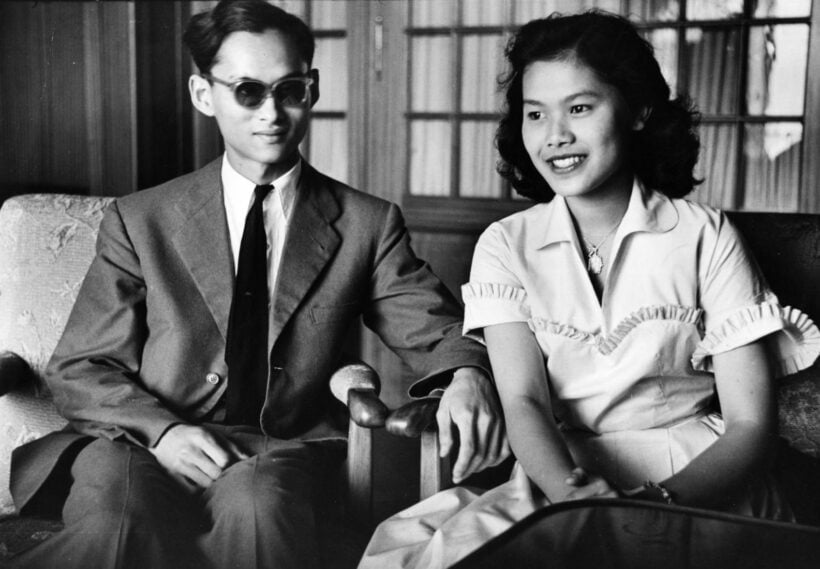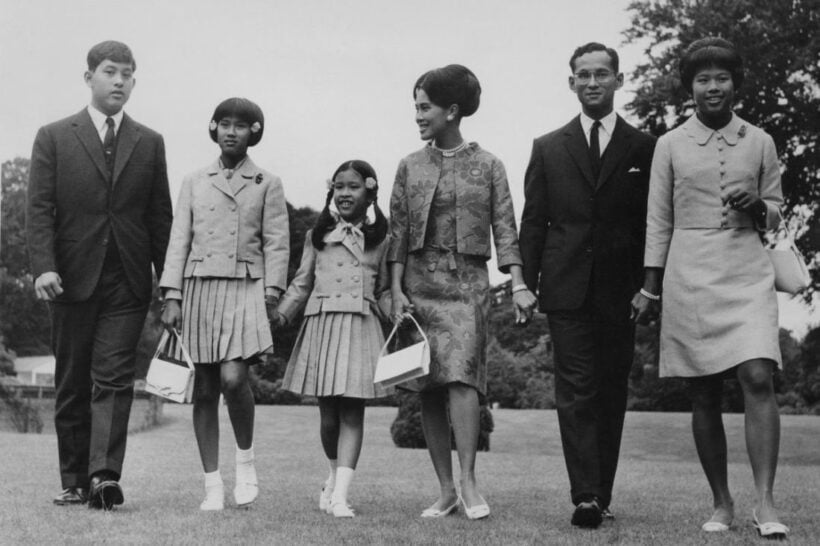 PHOTO: King Bhumibol Adulyadej, Queen Sirikit and his four children (a young Prince Maha Vajiralongkorn on the left)
Half a century of military dictatorships
In the early days of his reign, Thailand was ruled by a military dictator, Plaek Pibulsonggram, until 1957. Then the first of a series of coups, which would dog the Kingdom for the second half of the 20th century, removed him from office. The King declared martial law ending with a new military dictatorship formed under a trusted ally of King Bhumibol, Sarit Dhanarajata.
During the next phase of his rule the young King would revive many abandoned Chakri traditions, including the need for subjects and staff to kowtow – bowing and keeping their head below the monarch. He also started to make public appearances around the Kingdom – an activity which would become a hallmark of his reign, significantly reviving the prestige of the Thai monarchy and standing of the royal family.
Coups took place in 1963, 1977, 1980, 1981, 1985, and 1991 (and more in the 21st century). Although King Bhumibol worked hard to remain above politics, he refused to support the 1981 and 1985 coups, and was seen as a settling influence in the swirling political events, stepping in only when the situation needed to be diplomatically diffused.
Democratic governments
When a military coup leader was selected as PM in May 1992, huge protests broke out around Thailand. Known as 'Black May', the demonstrations turned into riots. Fearing a civil war, Kong Bhumibol called the coup and opposition leaders to a televised audience at the palace.
Adulyadej pressured the coup leader to resign. New elections were called and a civilian government was elected. This intervention was the beginning of civilian-led democracy that has continued, with a few military "interruptions", to this day, most notably the intervention of the military in a coup in 2014 when the National Committee for Peace and Order seized power. A quasi-democratic government, mostly made up of leadership from the 2014 Army coup, was elected in 2019.
King Bhumibol's image as an advocate for the Thai people, reluctantly intervening in the political fray to protect his subjects, became an enduring legacy.
Death
Since 2006, King Bhumibol suffered a number of health issues and was hospitalised frequently. He died at the Siriraj Hospital in Bangkok on October 16, 2016. Crown prince Maha Vajiralongkorn became the 10th King of the Chakri Dynasty, and his official coronation was held between May 4 – 6, 2019 in a grand spectacle watched on by millions of Thais.
Although Bhumibol was never intended to be Thailand's king, he is lovingly remembered as a successful and beloved Thai monarch, who helped calm successive political turbulence over the seven decades of his reign. Indeed, he is fondly referred to as the Father of Thailand, reigning for more than 70 years.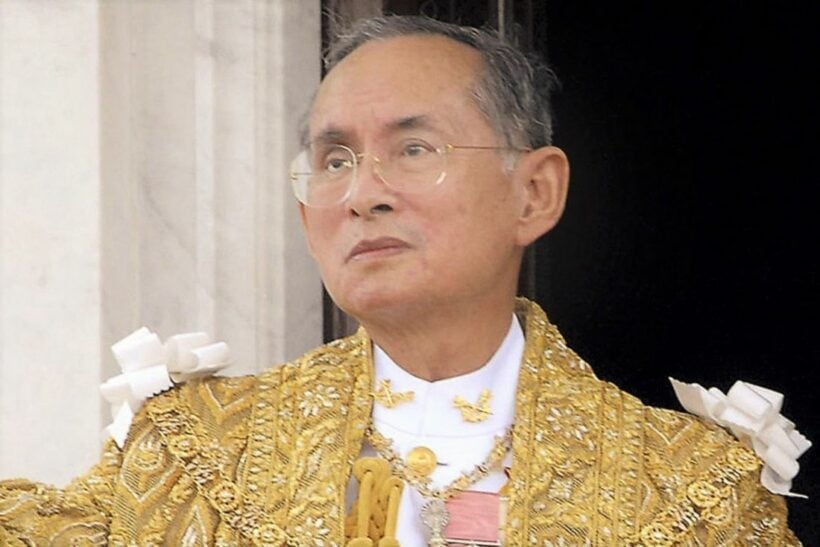 Keep in contact with The Thaiger by following our
Facebook page
.
Never miss out on future posts by
following The Thaiger
.