WWF Thailand pushes for sustainable tourism and preservation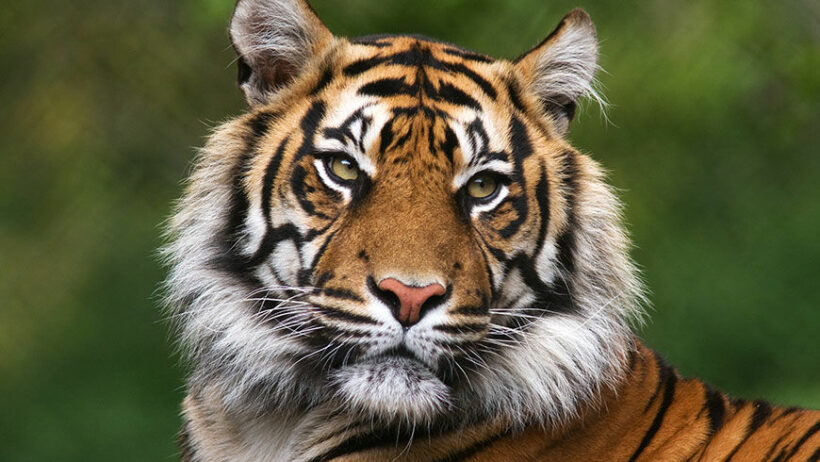 An animal lover, nature lover and a Thai national, CEO of World Wide Fund-Thailand, Natalie Phaholyothin is particularly proud of Thailand's national environment and wildlife heritage.
"We have 127 national parks, which is quite a high number, and that in itself should be an indication of the potential for Thailand to become more of a sustainable tourism destination.
"All Thais should be really proud that we have so much biodiversity in Thailand. How do we make it sustainable? How can all Thais be encouraged to think about how we can co-exist with nature and thrive together? Because if we don't preserve nature, we also don't preserve our own future."
The World Wide Fund for Nature was established in Thailand in 1995 and now employs 60 staff – a third are deployed in the field the majority of the time.
The World Wide Fund for Nature works with other NGOs and government organisations like the Department of National Parks, Wildlife and Plant Conservation under the Ministry of Natural Resources and Environment. Since being registered as a foundation in Thailand in 2018, it also carries out fundraising work.
Natalie says that tiger and elephant conservation are two of WWF-Thailand's key areas of focus. Together with the DNP the organisation has been closely monitoring the tiger population of Mae Wong and Khlong Lan National Parks in Nakhon Sawan and Kamphaeng Phet provinces, to protect the big cats from poaching and to ensure they have sufficient prey.
Addressing the issue of human-elephant 'conflict' is an important part of the work being done with wild elephants. In Prachuap Khiri Khan province's Kuiburi National Park, which is surrounded almost completely by farms, WWF-Thailand has been involved in efforts to turn the area's elephants from a problem into an asset for the locals.
Tourism-related training, with support from WWF-Thailand, has been provided to the community for a number of years. As such, many locals are tour guides and drivers catering to this wildlife-viewing market while some families offer homestays.
WWF-Thailand's illegal wildlife trade program aims to reduce the demand for animal products like ivory, and it works with the Royal Thai Police and international organisations like Interpol and the Convention on International Trade in Endangered Species of Wild Fauna and Flora.
While Thailand has taken major steps in recent years to stamp out the ivory trade, it is still a hotspot for the sale and trafficking of illegal ivory – much of which is from Africa where elephants continue to be slaughtered in large numbers – into Asian countries where demand is high.
There are good signs, said Natalie, of growing consciousness in helping to preserve the country's natural treasures with reference in particular to the Thai Bankers' Association and Bank of Thailand who now look more closely at who money is lent to.
SOURCE: Tourism Authority of Thailand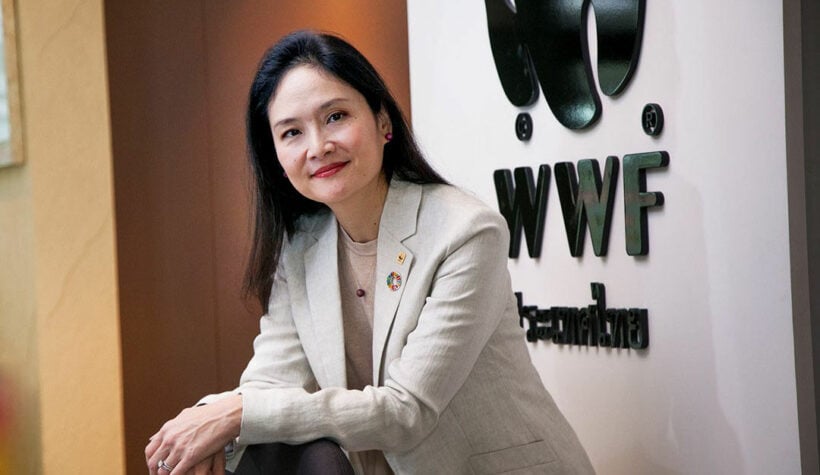 CEO of World Wide Fund-Thailand, Natalie Phaholyothin
Keep in contact with The Thaiger by following our
Facebook page
.
Phuket's water bosses claim there will be enough water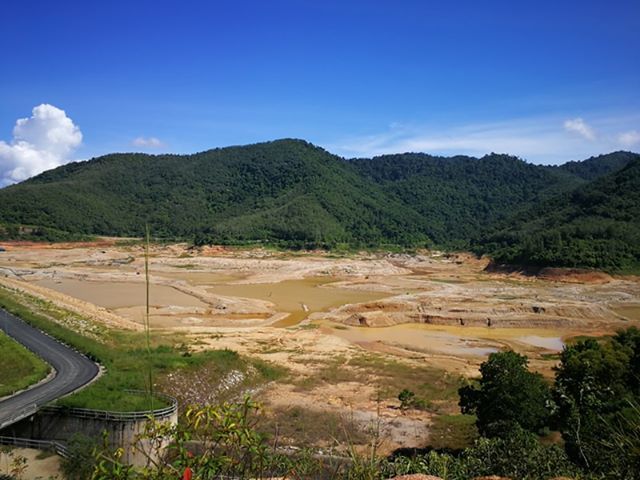 PHOTO: Bang Neow Dam in Thalang, just a few muddy ponds
Well into the second half of the Phuket wet season and the three main dams are well below capacity, Bang Wad Dam just over 13% capacity and the Bang Neow Dam in Thalang district around 5%, mostly unusable muddy ponds. The newer Khlong Katha in Chalong is at a much higher level, about 30% of capacity.
But this time of the year the three dams need to be well on their way to full capacity if the island is to get through the high tourists season and dry season without a repeat of last year's muddle where provincial obfuscation and confusion put the health of thousands of residents at risk by cutting off their water supply and water trucks became more populous than passenger vans.
The lack of water also co-incides with increased development and more tourists arriving each year.
Now the Director of the Phuket Provincial Irrigation Office, Somsawat Chaisinsod, is calling for province administrators and the Phuket Provincial Waterworks Authority to begin water saving campaigns as the annual heavy rains in October may not arrive or be less frequent. The suggestion of water 'restrictions' was not mentioned in the meeting.
At a meeting attended by Phuket's Governor Phakaphong Tavipatana, Mr. Somsawat claimed that the island's annual rainfall, for the first seven months of 2019, has only been 10% less than average.
But the dams are a LOT more than 10% lower in capacity. In the case of the Bang Neow Dam in Srisoontorn, it's virtually empty.
A representative from the PWA said that the Authority is currently buying 45,000 cubic metres of water per day from undisclosed "private sources" to top up the island's potable water needs.
"The PWA is in the process of securing water supply from a new supplier to improve the water supply and reduce the volume of water drawn from the dams."
Meanwhile Prapan Kanprasang, chief of the Department of Disaster Prevention and Mitigation in Phuket, told The Phuket News he "believes Phuket has enough water to the island through the next dry season, after the annual rains cease early November".
"We have enough water to use."
Keep in contact with The Thaiger by following our
Facebook page
.
Hua Hin to sterilise 600 monkeys in effort to control numbers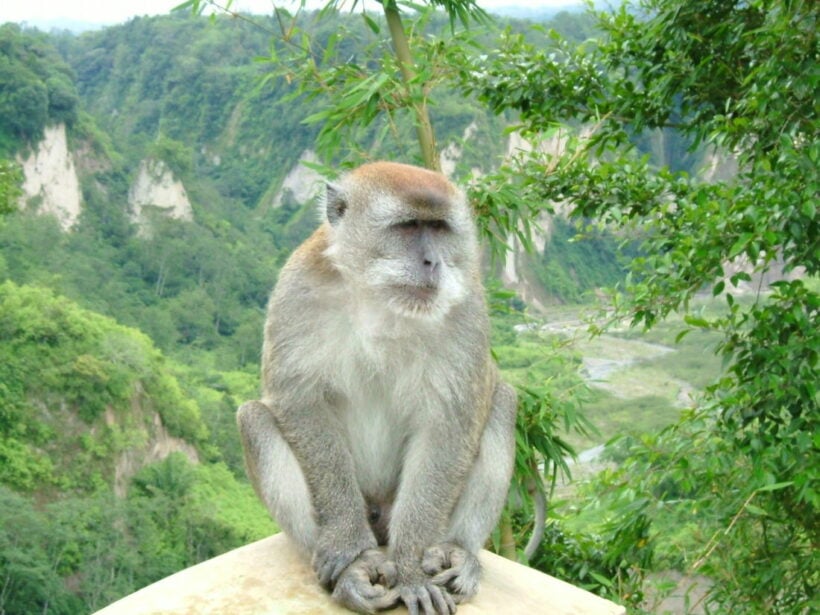 PHOTO: Wikipedia
Thai PBS World reports that Hua Hin is launching a mass sterilisation of monkeys in an effort to manage the population. The programme is being run by Thailand's National Parks, Wildlife and Plant Conservation department, and will see 600 long-tailed macaque monkeys sterilised.
The monkeys are in the Khao Takiab and Khan Hin Lek Fai hill of Hua Hin, and the sterilisation programme is set to run until September 7. It's hoped that these measures to control the monkey population will alleviate problems caused to those who encounter them, including the many tourists who visit the region.
Busaba Chokesuchart, vice-mayor of Hua Hin says there are about 3,000 macaques on Khao Takiab Hill and that it's important to repeat the sterilisation programme regularly to ensure numbers don't get out of control.
In addition to sterilisation, the programme also provides the opportunity for the health of the monkeys to be assessed, with department veterinarian Laksana Prasitchai ensuring they don't have any communicable diseases that could be passed to humans or other animals.
SOURCE: Thai PBS World
Keep in contact with The Thaiger by following our
Facebook page
.
Another baby dugong dies in Thailand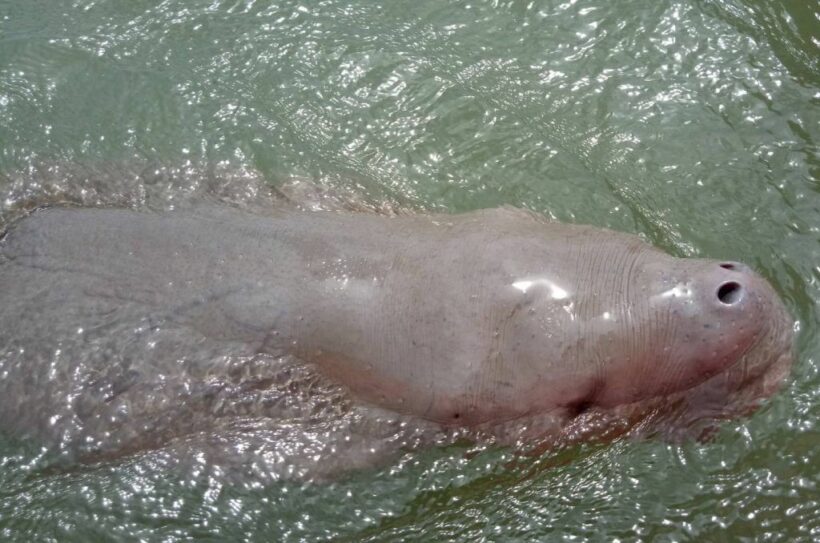 PHOTO: Thai PBS World
The Phuket Marine Biological Center (PMBC) revealed on Thursday that Yamil, the dugong being cared for in Phuket after being found stranded on a Krabi beach, has died. It was brought to Vachira Hospital at 5.00pm for a planned endoscopy to remove a large amount of seagrass stuck in its stomach.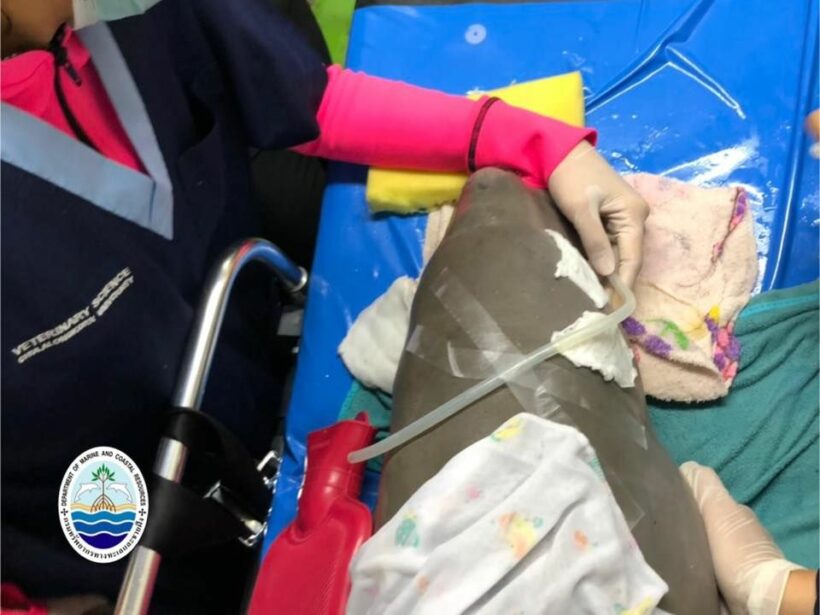 The medical team used water to break apart the seagrass and managed to suck out 30% of it in a procedure that took about an hour and a half. Yamil was then transferred back to the rehabilitation pond at the PMBC. The dugong's heart rate was quite low, so the team continued to monitor it closely.
Later that evening, a CT scan showed an infection in the dugong's lungs. Yamil went in to shock and its heart stopped beating. Despite carrying out CPR, the medical team was unable to bring the baby dugong back. Yamil was pronounced dead at 9.43pm.
The Department of Marine and Coastal Resources (DMCR) thanked the public for the outpouring of love and concern shown to the dugong, as well as acknowledging the efforts of the vets and volunteers from the Libong Island community and various department officials.
The DMCR has stated that they would like to apologise to all Thais for being unable to save Yamil's life, following the recent death of another dugong, Mariam.
"Even though both dugongs have gone, they have raised awareness of the importance of ocean preservation. We promise you that we, together with all Thais, will do our best to take better care of our marine and coastal resources."
SOURCE: The Department of Marine and Coastal Resources
Keep in contact with The Thaiger by following our
Facebook page
.