Fishermen catch albino dolphins on video playing in the Gulf of Thailand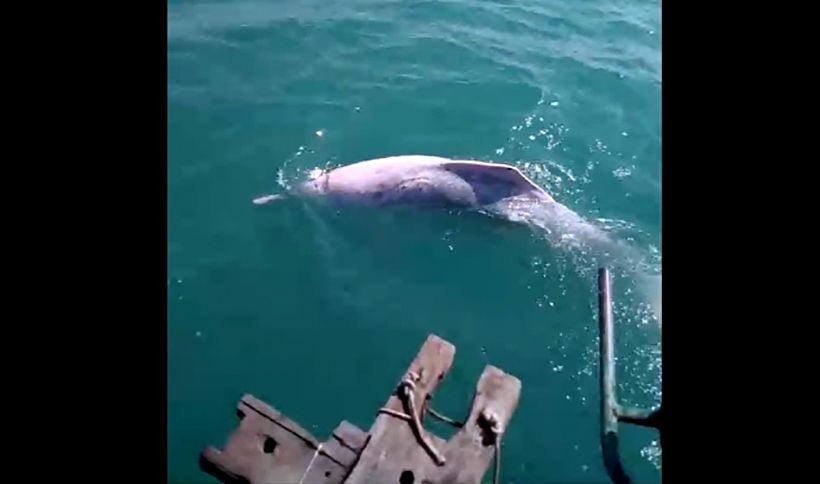 A group of albino dolphins have delighted guests and fishermen in a fishing vessel off Songkhla's Sathing Phra district in the Gulf of Thailand.
"SOS", a LINE group, has posted a video clip of the dolphins.
The LINE group's administrator related the story that three fishermen had seen the dolphins in the boundary area between Kradang Nga and Ja Ting Phra subdistricts last Sunday, according to The Nation.
"The fishermen discovered the group of albino dolphins while they pulled their fishing net onto their boat, believing that the dolphins followed the fish that were caught in the net."
"Some of the dolphins swam around the boat, appearing to ask for food. One of the fishermen grabbed his phone and recorded the video clip, while they kept throwing fish from a basket to the dolphins until their fish stock ran out."
Several SOS members posted comments appreciating the three fishermen's actions and the "cute" albino dolphins, which are reasonably rare and a sign of good luck for many Thais.
SOURCE: The Nation
Keep in contact with The Thaiger by following our
Facebook page
.
Never miss out on future posts by
following The Thaiger
.
Thai farmers mystified as government classifies harmless herbs as "hazardous"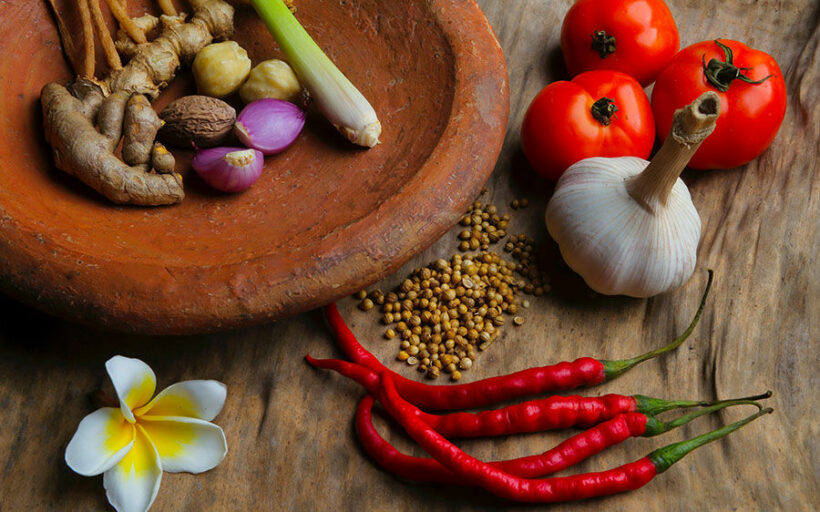 Following a backlash from the country's farmers, Thailand's Agriculture and Cooperatives Ministry has agreed to update its list of "Type 2" hazardous substances to remove 13 herbs and vegetables. The government says it will instead move these to the "Type 1" list, meaning farmers don't have to be registered as producers, but will still have to inform officials when exporting or importing them. The 13 substances include seemingly innocuous herbs and spices like lemongrass, celery, chillies, galangal, ginger, turmeric, all of which are commonplace ingredients in cooking, especially Thai cooking. Others include neem, marigold, Siam weed, camellia seed residue, the […]
Officials confirm billion baht make-over for Pattaya's Jomtien beach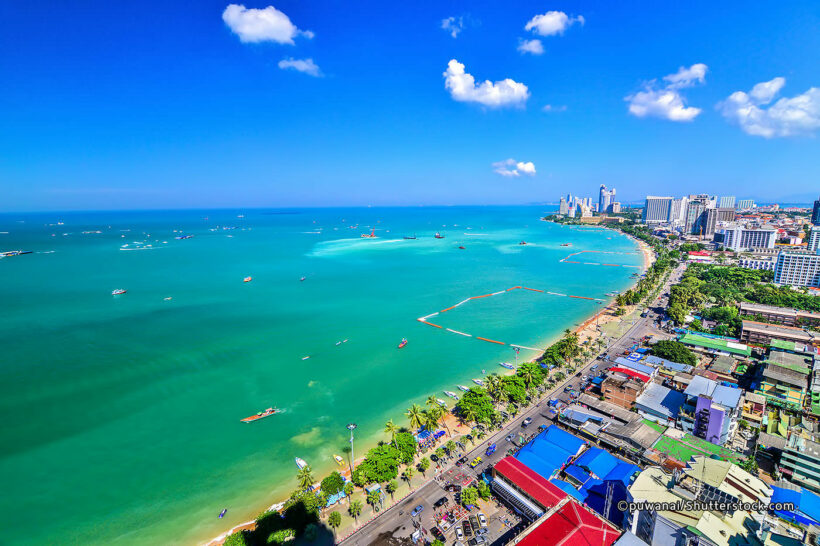 Thailand's Marine Department has confirmed a 1.1 billion baht project to widen Jomtien beach in Pattaya after years of sand erosion at the tourist favourite. Officials say they plan to widen 7 kilometres of the beach to a width of between 35 and 50 metres in a project that will consist of 2 stages. The first stage will involve transporting sand from the seabed at nearby Koh Larn, which will be used for around 5.5 kilometres of Jomtien. A report in Nation Thailand says officials are looking at removing around 640,000 cubic metres of sand from the seabed surrounding the […]
Dengue on the rise in the northeast, wet season worries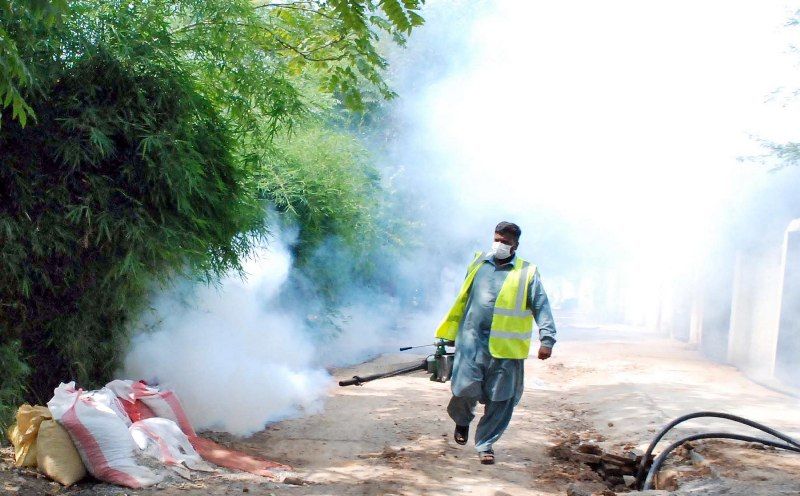 As if you haven't got enough to worry about. For now, Covid-19 is largely under control here in the Land of Smiles, but the annual worries around the wet season and Dengue Fever are an ongoing nuisance. Whilst Covid-19 is getting all the headlines, Dengue is a clear and present danger for anyone living in Thailand, especially at this time of the year. Zika Virus and Chikungunya Disease are also painful and potentially dangerous mosquito-borne diseases. Along with the rainy season comes mosquitos, especially if you happen to live nearby a water source. Dengue fever is already causing problems in […]