Dam contaminated with heavy metals in Chachoengsao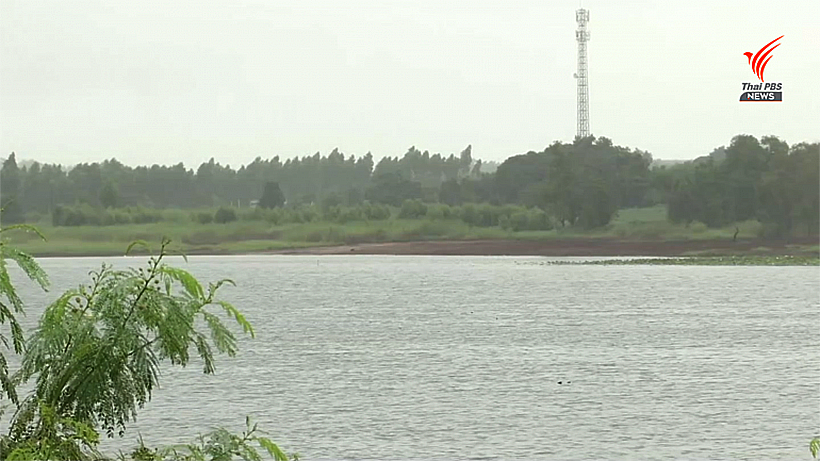 PHOTO: Thai PBS World
People living around a small dam in Khao Hin Sorn district of Chachoengsao, directly east of Bangkok, are being told to stop using water from the reservoir after it was discovered that it is contaminated with heavy metals.
Officials of the Royal Irrigation Department took water and soil samples from the Royally-initiated reservoir for tests, which revealed poisonous and high levels of copper, lead and zinc.
Somchai Prailin, irrigation chief of Chachoengsao province, said that people living around the reservoir must to stop using the water until it is deemed safe to drink, which may be several years. As a temporary measure to assist villagers water trucks are being arranged until a new water source can be sorted out.
Somchai added that the toxic waste found around the reservoir will be removed and sent to a waste treatment facility in Sa Kaew province. Meanwhile, Chachoengsao provincial industrial chief Mr. Kittipong Chalitthakul said that officials have been gathering evidence, including testimonies from villagers and results from water and soil sample tests, in their bid to identify who had been dumping untreated toxic waste in the vicinity of the water source.
Khao Hin Sorn police superintendent, Pol Col Chavarat Sasiwong, says there are several ways into the reservoir which trucks can use to dump waste, adding that there is no CCTV system at or around the dam.
One villager, Suchart Piew-iam, told Thai PBS that his family has been using water from the reservoir, which flows into a khlong in the village, on daily basis because it looks clean and clear.
"But lately my children have been suffering with rashes after bathing with water taken from the khlong".
SOURCE: Thai PBS World
Keep in contact with The Thaiger by following our
Facebook page
.
23rd dead dugong found off Krabi for 2019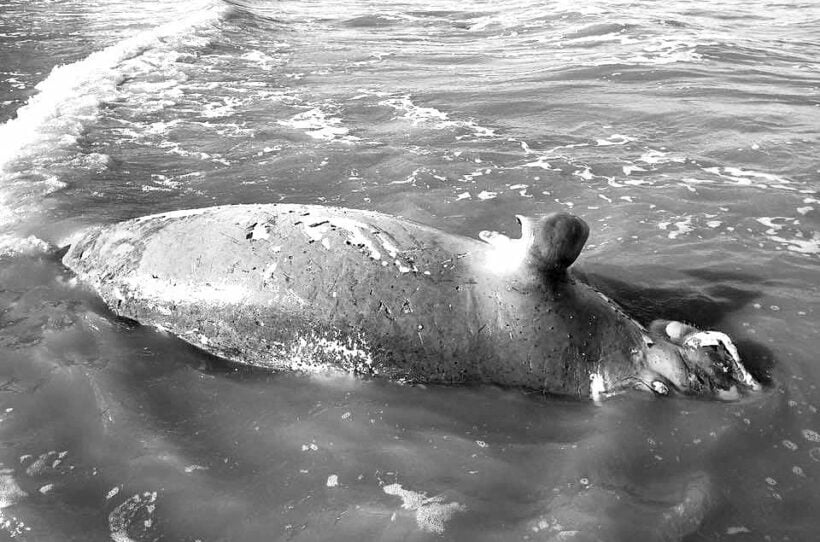 PHOTOS: Thon Thamrongnawasawat
Dr. Thon Thamrongnawasawat, marine biologist and academic, has posted about the region's 23rd dugong found dead this year.
The dugong was 2.7 metre long and 51 centimetres wide. The dugong's body parts were still intact and there was no trace of physical attack or damage.
The dugong body was found in Moo 1, Ban Hua Laem, Koh Lanta Yai sub-district, Krabi. It was found by Moo Koh Lanta National Park Officers and the body was sent to Andaman Marine Biological Cantre for a full autopsy.
Dr. Thon mentioned that this year has seen the highest number of dead dugongs in the Andaman region, from Trang to Phang Nga. There have been 23 dead dugongs in Thailand over the year and it's estimated that there are about 250 dugongs across the country.
"So, the number of dead dugong this year is almost 10% of the dugong population, which is concerning."
"Looking into the specific areas – Krabi, Trang, and Phang Nga Bay – there are about 200 dugongs and about 21 of them have died, which is more than 10% and places the local species at high risk. Uusually, it should be about 5%, number at which the repopulation can take place naturally."
"The solution shall still be pushing forward the Mariam Project, which has been approved by the National Marine Committee, to get approval of the cabinet in order to make the project work most effectively and I wish this dugong is the last dead dugong of this year."
"We have lost so many of them already this year."
SOURCE: Facebook/Thon Thamrongnawasawat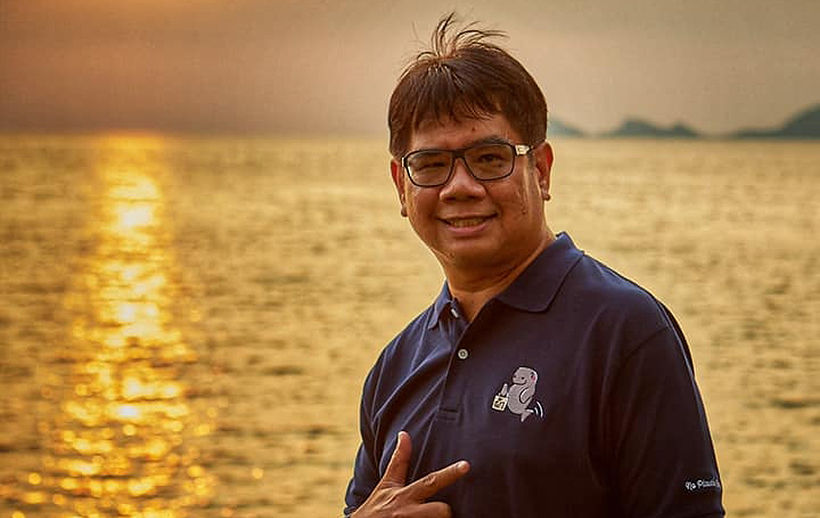 Keep in contact with The Thaiger by following our
Facebook page
.
Thai Navy rush to contain oil slick in the Gulf – three rescued off sunken vessel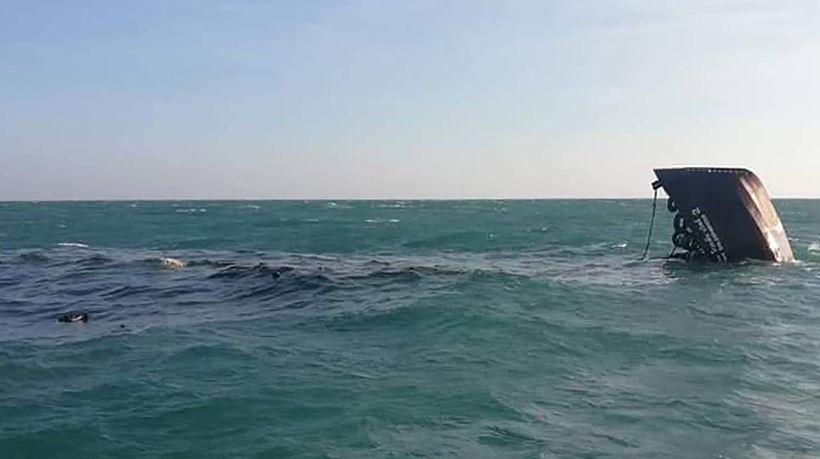 The Royal Thai Navy has sent two ships to prevent a 4 kilometre-long oil slick from advancing toward Thailand's eastern Gulf coast. The vessels are equipped with skimmers, oil booms and oil dispersants contain the spill.
The oil slick came from a sunken tanker, the Golden Bridge 2, that capsized and sank in high seas on December 3. It was about 15 kilometres from Si Chang Island off Chon Buri province moving west, according to the Geo-informatics and Space Technology Development Agency.
The slick is estimated to contain around 20,000 litres. The Golden Bridge 2 contained about 104,000 litres of oil when it capsized.
GISTDA says it's closely monitoring the slick's movement using its Sentinel 2A satellite and has been analysing the situation via radar.
The Department of Natural Resources and Environment fears the oil could damage marine life and corals around Koh Si Chang, just off the Laem Chabang coast, mangrove forests along the coasts of Phetchaburi province and even Bangkok.
Three sailors were rescued from the Golden Bridge 2 boat, on the same morning that a Burmese fisherman was rescued by the Navy after surviving ten hours alone at sea.
SOURCE: The Pattaya News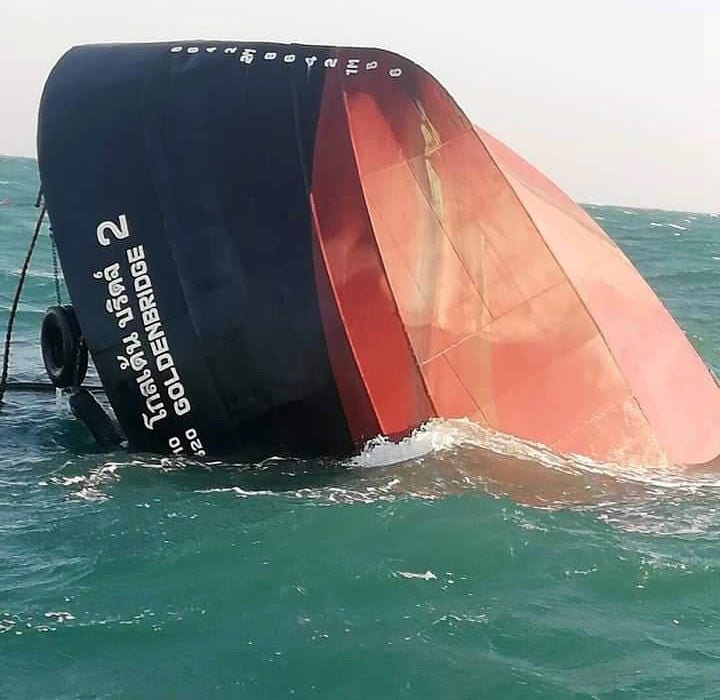 Keep in contact with The Thaiger by following our
Facebook page
.
Thai officials criticised for serving up shark fin soup at Government party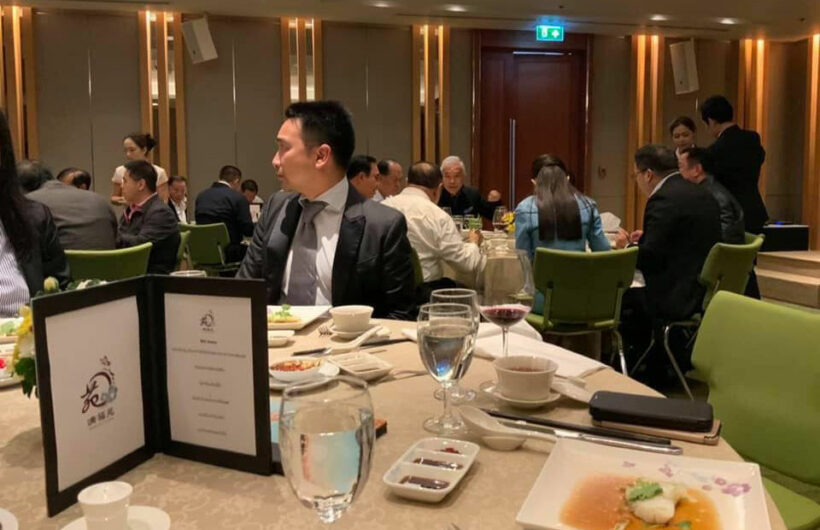 PHOTOS: Thai PBS World
Environmental groups are outraged after shark fin soup was served at an official Government party in a Bangkok hotel on Tuesday. The Thai PM Prayut Chan-o-cha attended the event.
Thai PBS World reports that the soup was served at a gathering of various pro-government parties, as part of a menu that included steamed snow fish in soy sauce, dim sum and egg noodles with river prawns and vegetables.
The inclusion of the controversial soup has led academics and conservationists to blast the Government for its indifference on environmental matters, pointing out the irony of the dinner taking place the day before Thai Environment Day.
One Facebook user, Sak-anan Plathong conceded that attendees may not have known the soup was being served as the menu was decided by officials who are seemingly unaware of the worldwide campaign against eating shark fins. However, he says responsibility still lies with the government for not having checked the menu in advance.
A survey carried out by non-profit conservation group Wild Aid Thailand claims that Thailand is still one of the biggest consumers of shark fin soup in the world, with the soup served at 72% of Thai weddings, 61% of family gatherings, and 47% of business events.
The government party on Tuesday night, attended by the PM, Deputy PM and Interior Minister, was held for government and coalition members, to remind them of their "pledge to work together and observe joint resolutions".
SOURCE: Thai PBS World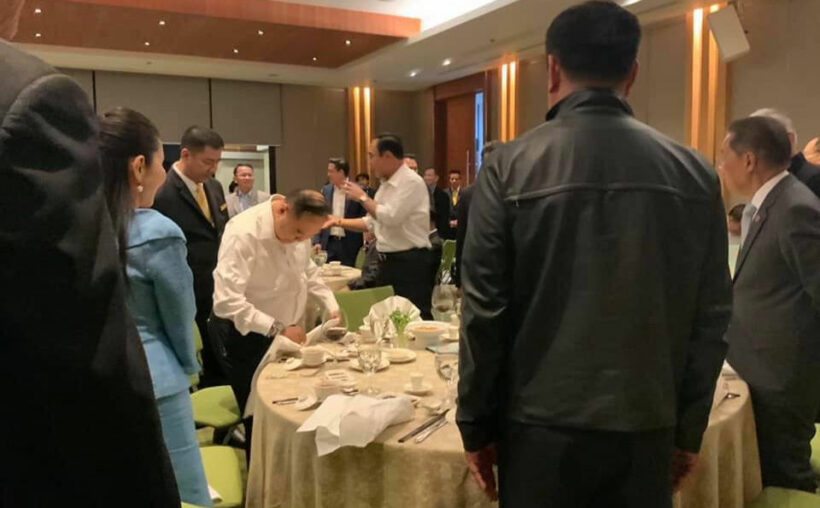 Keep in contact with The Thaiger by following our
Facebook page
.