Thailand's internet economy to hit 50 billion dollars by 2025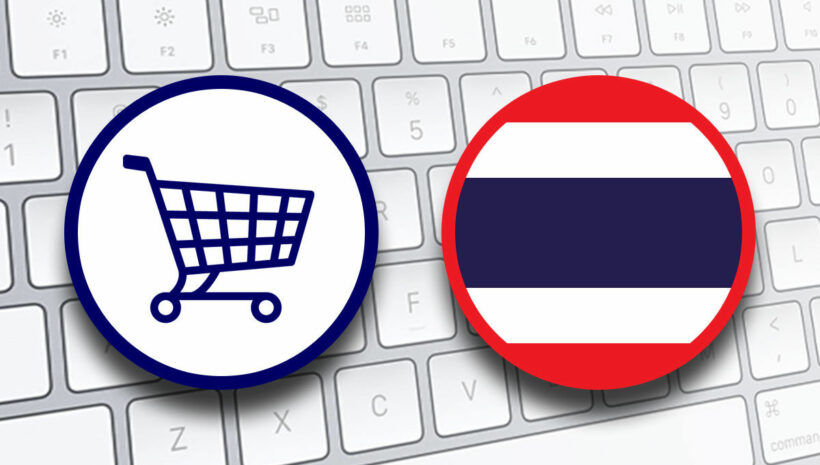 Google and Singaporean investment firm Temasek launched a research program into the internet economies of Southeast Asia In 2016 and continue tracking economies in the region.
Their "E-Conomy SEA 2019" report shows that Southeast Asia's internet economy reached 100 billion dollars for the first time this year, with 360 million people now linked to cyberspace – 100 million more than just four years ago.
But the region's internet economy value still only accounts for just 3.7% of the GDP, which represents a huge opportunity for accelerated growth. The report predicts that by 2025, it will triple to 300 billion US dollars.
In Thailand, the internet economy hit 16 billion dollars in 2019, making it the second largest in Southeast Asia, after Indonesia. It's grown at 29% annually and is expected to reach 50 billion dollars by 2025.
Online travel remains Thailand's and most mature segment with $7.2 billion in gross value in 2019, growing 17%. E-commerce is the biggest and fastest growing segment in Southeast Asia with Thailand leading the pack at 54% growth since 2015, reaching 5 billion dollars in 2019 and expected to hit 18 billion by 2025.
Online media (advertising, gaming, subscriptions and music and video on demand) is also growing rapidly in Thailand, at 3 billion dollars in 2019, set to reach 7 billion by 2025. This is largely driven by high levels of engagement on social media and video platforms. Ride hailing (Uber, Grab and others) in Thailand reached 1.3 billion dollars in 2019, up 36% since 2015.
Opportunities are also spreading beyond big cities. Now, seven major metropolitan areas make up more than 50% of Southeast Asia's internet economy, but account for just 15% of the total population. But by 2025, areas outside cities are expected to double growth as well, which means new jobs and opportunities plus greater demand for education and training.
SOURCE: The Nation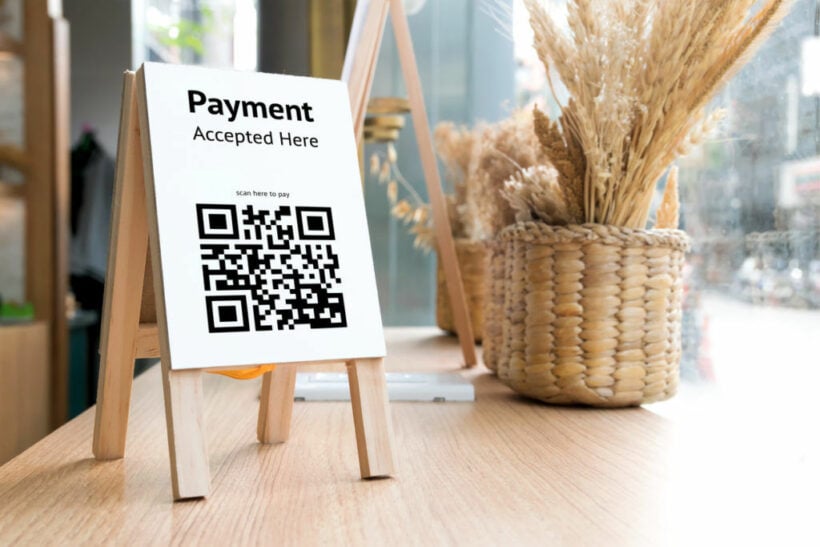 Keep in contact with The Thaiger by following our Facebook page.
Never miss out on future posts by following The Thaiger.
Thai senior and disabled citizens will receive 2,000 baht handouts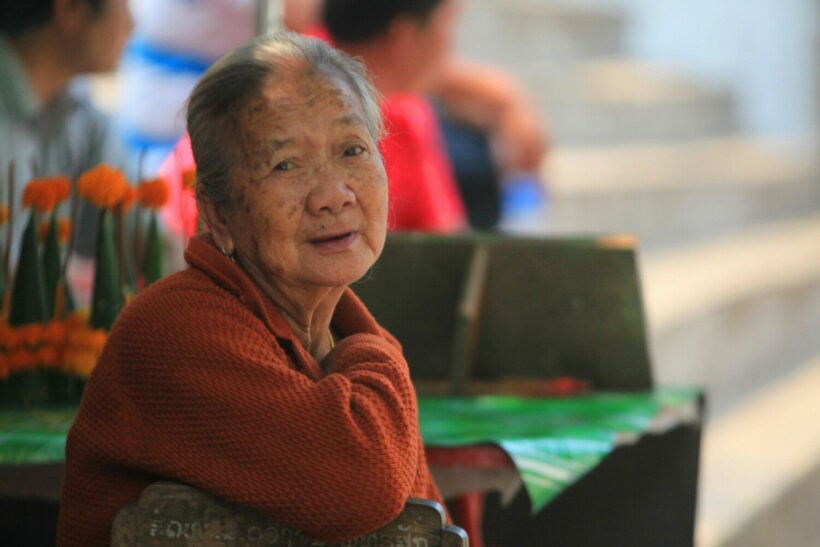 While the government's economic stimulus packages continue to roll out, there is also a concern for the disabled and senior citizens who are excluded from the criteria to get benefits from the government's major aids at this stage. The Ministry of Social Development and Human Security plans to distribute 2,000 baht handouts to that demographic of the Thai population.
According to the MSDHS Permanent Secretary, the ministry has allocated the budget to help those underprivileged groups who are excluded from the main national relief measures. However, at the initial stage, the handouts will be distributed on a case-by-case basis with the help of reports from the community development volunteers about the actual situation of each affected household.
SOURCE: NNT
Keep in contact with The Thaiger by following our Facebook page.
Never miss out on future posts by following The Thaiger.
210 billion baht stimulus confirmed for "Rao Chana"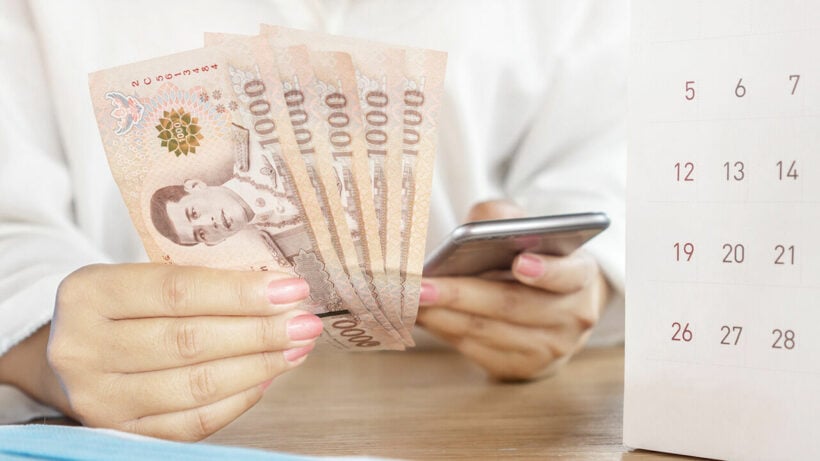 A budget of 210 billion baht of stimulus handouts to help financially-affected people from the Covid-19 outbreak, has been confirmed and ready to be distributed to 31 million people. Each applicant in the project will get 7,000 over 2 months, but not in cash. They will only get money transferred via the "Pao Tang" app once subscribing to the website "เราชนะ.com", an app 'e-wallet'.
Registration is scheduled for January 29 to February 12. Applicants will be screened for their annual income and how much they have in their bank accounts. Those with an annual income exceeding 300,000 baht and with savings of more than 500,000 baht as of December 31 last year will not qualify, according to Deputy PM Supattanapong Punmeechaow. People under the social security scheme, government officials, and state enterprise employees are not eligible for this campaign. Neither are foreigners.
The subsidy covers people's food, drink, and essential items. They can also pay for public transport service providers who register in the project including motorcycle taxis, taxis, and passenger vans. The amount of money can be topped up each week if not spent, and there is no limit of how much to spend per day.
However, comments and responses are raised among the netizens who say "they prefer cash". Finance Minister Arkhom Termpittayapaisith says, "Financial relief is not being given in a form of cash. The money will be disbursed in phases to stimulate steady spending on essential goods. We want to inject cash into small businesses like the co-payment scheme."
Also, questions have been raised for some people who can't afford smartphones to get access to the app. Replying to this concern, he said… "The government will see what it can do to help them buy cheap phones".
According to the Finance Minister, the government has approved several campaigns to help relieve people's cost of living, including the "Let's Go Halves" co-payment scheme that starts today as well as discounts on household electricity and water.
SOURCE: Bangkok Post
Keep in contact with The Thaiger by following our Facebook page.
Never miss out on future posts by following The Thaiger.
Shoppers disgruntled as registration for co-payment scheme fills up in 10 minutes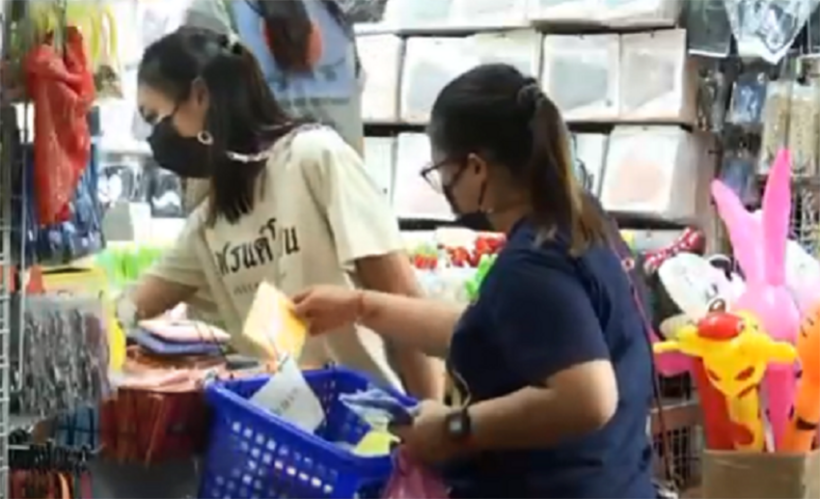 Social media users are up in arms after registration for the government's Kon La Khreung ("Let's Go Halves") co-payment scheme filled up within 10 minutes. The scheme, first introduced as an economic stimulus measure in the wake of the Covid-19 crisis, gives shoppers 50% off the purchase of everyday items, up to 150 baht a day and capped at 3,500 baht for the duration of the scheme.
The third phase of registration had a quota of 1.34 million users, but interested parties had to be quick. Having lost their chance to register, many disgruntled people took to social media to complain, with the hashtag #คนละครึ่งเฟส3 (#Let's Go Halves3) trending on Twitter.
Several netizens say they filled out the online registration form at exactly 6.01am but were then forced to wait for the one-time password to be delivered to their phones before they could complete the process. In many instances, by the time they received the OTP code, registration was full. Some say they had to wait over 5 minutes to receive the password, which caused them to miss the small window for registration.
According to a Nation Thailand report, one person has described the scheme as nothing more than a government PR stunt, pointing out that, despite being funded by taxpayers' money, only some people can avail of it.
SOURCE: Nation Thailand
Keep in contact with The Thaiger by following our Facebook page.
Never miss out on future posts by following The Thaiger.