Thailand's internet economy to hit 50 billion dollars by 2025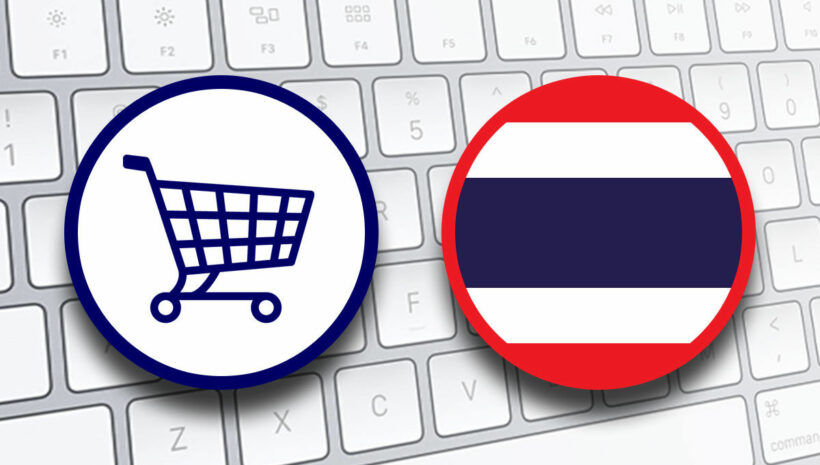 Google and Singaporean investment firm Temasek launched a research program into the internet economies of Southeast Asia In 2016 and continue tracking economies in the region.
Their "E-Conomy SEA 2019" report shows that Southeast Asia's internet economy reached 100 billion dollars for the first time this year, with 360 million people now linked to cyberspace – 100 million more than just four years ago.
But the region's internet economy value still only accounts for just 3.7% of the GDP, which represents a huge opportunity for accelerated growth. The report predicts that by 2025, it will triple to 300 billion US dollars.
In Thailand, the internet economy hit 16 billion dollars in 2019, making it the second largest in Southeast Asia, after Indonesia. It's grown at 29% annually and is expected to reach 50 billion dollars by 2025.
Online travel remains Thailand's and most mature segment with $7.2 billion in gross value in 2019, growing 17%. E-commerce is the biggest and fastest growing segment in Southeast Asia with Thailand leading the pack at 54% growth since 2015, reaching 5 billion dollars in 2019 and expected to hit 18 billion by 2025.
Online media (advertising, gaming, subscriptions and music and video on demand) is also growing rapidly in Thailand, at 3 billion dollars in 2019, set to reach 7 billion by 2025. This is largely driven by high levels of engagement on social media and video platforms. Ride hailing (Uber, Grab and others) in Thailand reached 1.3 billion dollars in 2019, up 36% since 2015.
Opportunities are also spreading beyond big cities. Now, seven major metropolitan areas make up more than 50% of Southeast Asia's internet economy, but account for just 15% of the total population. But by 2025, areas outside cities are expected to double growth as well, which means new jobs and opportunities plus greater demand for education and training.
SOURCE: The Nation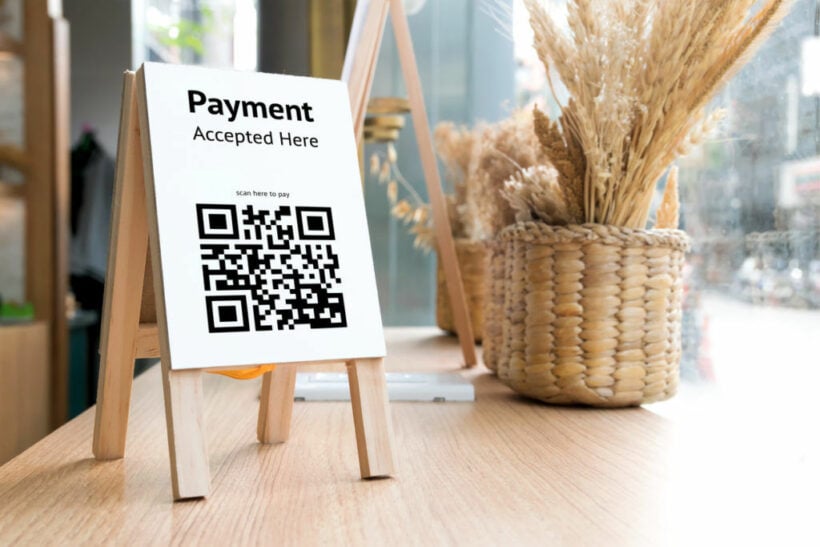 Keep in contact with The Thaiger by following our
Facebook page
.
Increase agreed for Thailand's minimum wage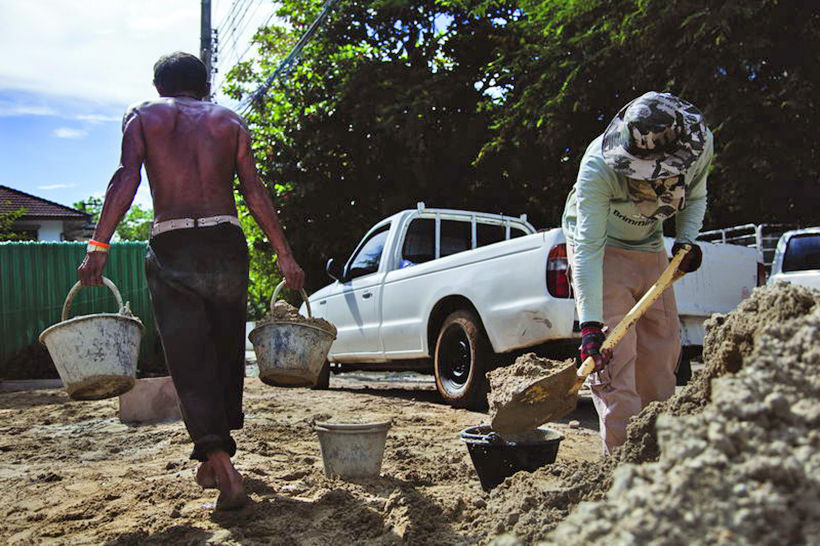 PHOTO: Chiang Mai Citylife
Thailand's minimum daily wage is going up. But not by much.
The National Wage Committee has singled out nine provinces for a 6 baht increase in the minimum daily wage, while the rest of the country gets an increase of 5 baht. The Permanent Secretary of Labour, Suthi Sukosol, confirms the nine provinces are Chonburi in eastern Thailand, Phuket in the south, and Bangkok, Pathum Thani, Nonthaburi, Samut Prakan, Samut Sakhon and Prachin Buri in central Thailand.
The highest daily minimum wage in the country will now be on offer in Chonburi and Phuket, at 336 baht a day. The lowest is in Narathiwat and Pattani at 313 baht a day.
The increase is being awarded to reflect the economic situation in the country and once approved by Cabinet, should be in place from January 1, 2020.
Don't spend it all at once!
SOURCE: The Nation
Keep in contact with The Thaiger by following our
Facebook page
.
Thai central bank calms businesses concerns over strong baht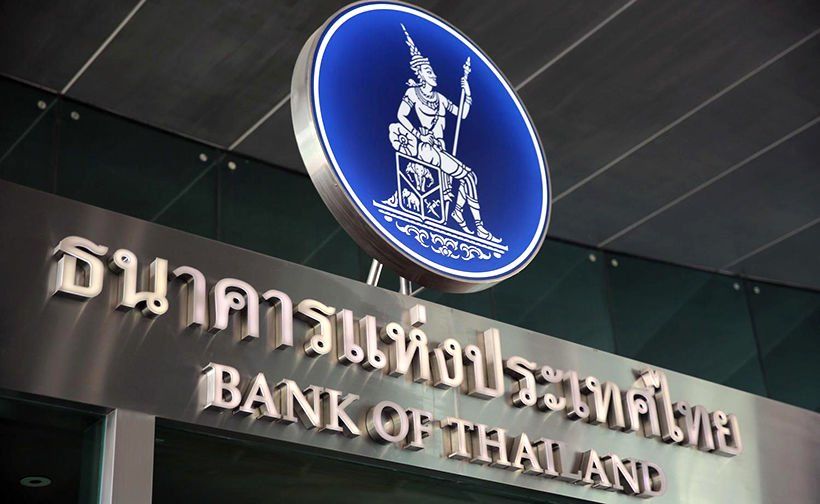 The Bank of Thailand is attempting to quell business concerns over the strong baht, saying the currency will eventually reverse its upward trend and that more two-way movement in relation to the US dollar is expected in 2020.
The central bank's deputy governor Mathee Supapongse says that investors now see the baht as overvalued, given the kingdoms sluggish economic forecast (much of forecasts connected to the strong local currency), a narrowing current account surplus and a thin spread between Thai and other nations' rates.
"The baht might no longer be seen as a safe haven. The baht is starting to reverse its upward trend."
In the last couple of years the baht has strengthened significantly against the US$. It's gained around 7.5% this year alone, making it Asia's top performing currency.
"The central bank is not complacent about the recent baht surge. We've imposed measures to rein it in, including tightening regulations on non-resident baht accounts and periodically stepping into the foreign exchange market."
Last month the central bank relaxed rules related to foreign currency profits and foreign securities investment, to encourage capital outflows and limit the baht's explosive growth.
These included allowing exporters to park foreign currency proceeds abroad without a time limit, enabling retail investors to invest up to US$200,000 per year in foreign securities without the need for a Thai intermediary, and opening up outward transfers, with exceptions for a few specific purposes.
SOURCE: Bangkok Post
Keep in contact with The Thaiger by following our
Facebook page
.
No tax on Chim Shop Chai stimulus package perks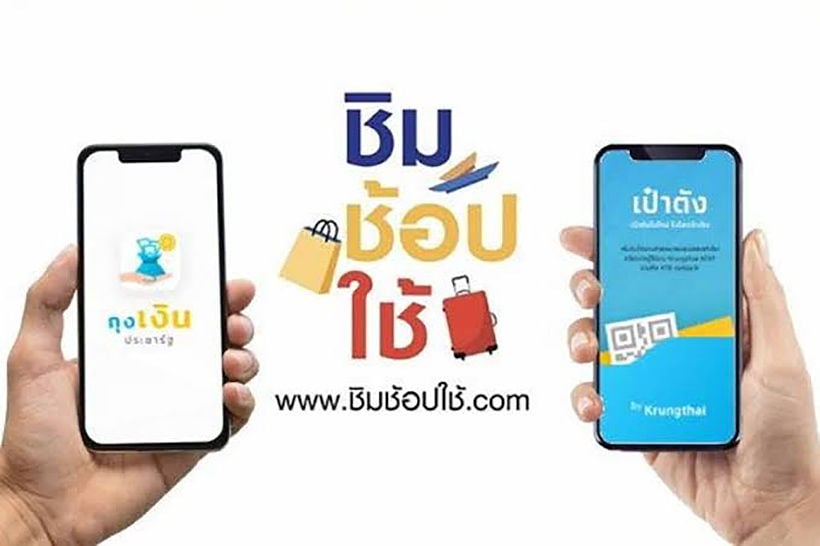 The government will waive personal income tax on the financial privileges given to consumers under the Chim Shop Chai (Eat Shop Spend) economic stimulus programs that have been run over the past two months.
This means the 1000 baht handout and the 'cash-back' rebate amounts won't be subject to tax. The government spent 19 billion baht on the three phases of the campaign, according to a spokeswoman.
In the first two phases, consumers who registered were given 1000 baht and 'cash back' rebate perks, while the third phase offered only the rebates. In all cases the packages were designed to encourage locals to travel, outside of their residential province, and spend on a range of food, retail and hospitality options on a specially-designed App.
A Finance Ministry spokesman said recently that from the start of the campaign in September until November 28, nearly twelve million people had registered, with a combined spend of 16.535 billion baht.
SOURCE: The Nation
Keep in contact with The Thaiger by following our
Facebook page
.