Thai industry leaders warn economy on brink of collapse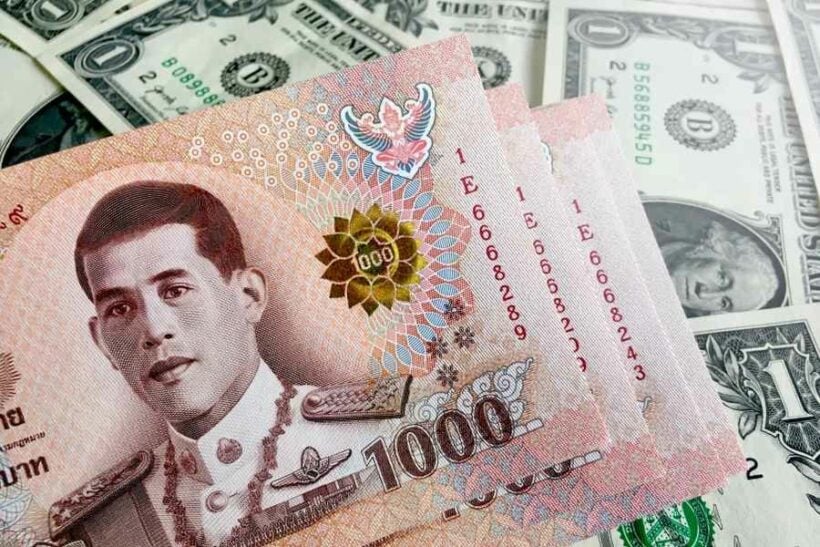 Thai industry leaders are warning that if tourists don't return soon, the economy will soon collapse with daunting consequences. And, as the Covid-19 vaccination programme is slow to take off, the window is closing for this year to make any kind of substantial recovery through reopening the country.
Just this week, an opposition MP drew the government's attention to the loss of 250 billion baht a month to the country's economy caused primarily by the stall in tourism. Even PM Prayut has stated that this year's economic challenge is immense.
Foreign tourism accounts for 20% of Thailand's GDP but also dumps money into the hands of Thais who fall into the low socioeconomic category. Government subsidies and new industries have proven that they cannot replace in providing what the tourism sector has done for the economy.
But the Thai government has insisted on placing the health of its people over the economy as it joins other nations in the experimental game of balancing new virus variants with vaccine expectations. The lack of data on the newly rolled out vaccination campaigns has placed governments worldwide in a conundrum as they attempt to deal with the pandemic while financially bleeding out.
The President of the Thai Hotels Association, Marisa Sukosol Nunbhakdi, is sounding the alarm by pointing to the country's 60 year old tourism industry infrastructure as on the brink of death.
Marisa estimates that, already, 50% of the hotels in Thailand are closed indefinitely while the rest are going to extreme lengths to minimise losses. Those hotels who are left, have been placing employees on minimum wages, required time off and allowing them to live inside their places of work.
She warned that this year's situation is even graver than last year's as businesses have already used up financial reserves with no firm end in sight for when money will start to trickle in again.
'When we seek loans, banks always request our business plan or the period we can earn a profit, but under these circumstances, hotels don't really have a clue when the business will get back to normal. 'We need support from the government, or else we could see the whole tourism industry collapse before things get back to a better shape.'
The Bank of Thailand still maintains that the country will see over 5 million tourists this year, but The National Economic and Social Development Council is suggesting a much lower number of only 3.2 million visitors.
The Kasikorn Research Centre is warning that tourism may not return to Thailand this year, making the economy continue to rely on government supports.
SOURCE: Thai Examiner
Keep in contact with The Thaiger by following our Facebook page.
Never miss out on future posts by following The Thaiger.
Thai industry representatives push government on vaccine passport policy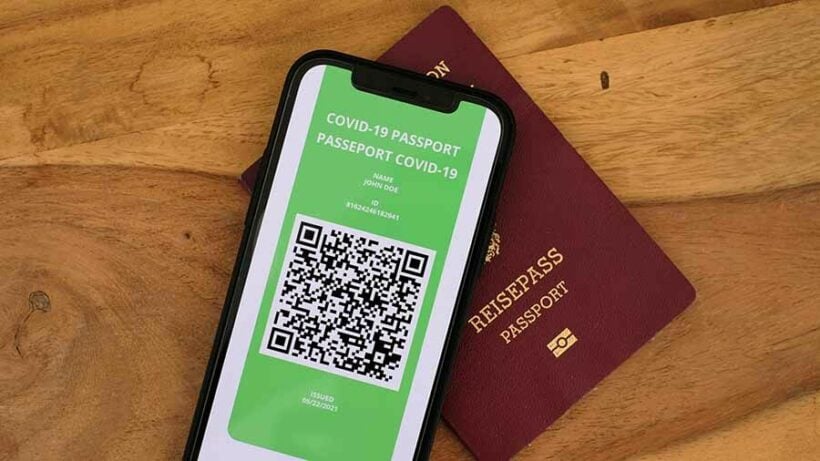 Industry representatives are urging the Thai government to press ahead with the adoption of a vaccine passport scheme to re-ignite international tourism. The Joint Standing Committee on Commerce, Industry and Banking is also pushing for Thailand to form travel bubble arrangements with countries where Covid-19 infection rates are low to moderate.
Kalin Sarasin from the Thai Chamber of Commerce and a JSCCIB member points to the Digital Green Pass being introduced by the EU, which allows vaccinated people to travel more freely. He believes Thailand should introduce something similar.
"JSCCIB is confident a vaccine passport would boost economic sentiment. Many countries have already started mass vaccination regimes for their people."
(Video below about the current world and Thailand Covid travel situation)
He adds that private companies should be allowed to purchase and distribute vaccines to employees in order to accelerate the national vaccine rollout.
The push for a vaccine passport scheme follows confirmation from the Thai PM that he has ordered a study into the idea. However, Prayut Chan-o-cha points out that nobody knows how effective such a scheme would be. The idea does have its critics, particularly among rights' groups and doctors, who say there is not yet enough data to show that vaccines prevent transmission.
A limited number of Covid-19 vaccines have arrived in Thailand and have been distributed to 13 priority provinces. Healthcare workers and vulnerable groups are among the first people to be inoculated.
Supant Mongkolsuthree, a JSCCIB member from the Federation of Thai Industries, says a vaccine passport policy is one more way to restore tourism and, as vaccines are rolled out in the Kingdom, the economy has a chance at recovery.
"JSCCIB believes the economy is recovering. The vaccine will gradually build up confidence among business people."
SOURCE: Bangkok Post
Keep in contact with The Thaiger by following our Facebook page.
Never miss out on future posts by following The Thaiger.
Cannabis could generate 8 billion baht for Thai pharmaceutical industry by 2025, expert says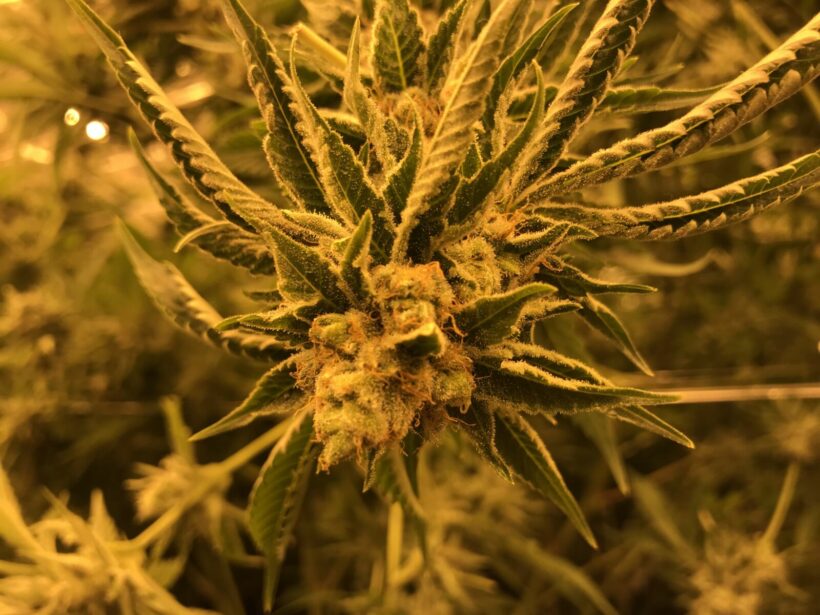 Cannabis could become a major cash crop in Thailand. An expert says the cannabis-based medicinal products could generate up to 8 billion baht for the Thai pharmaceutical industry by 2025. Medical cannabis has been legal in Thailand for the past couple years, but recently the government agreed to allow parts of the plant with very, low traces of the "high-inducing" component tetrahydrocannabinol, or THC, to be in medicinal products and food.
Cannabis-based medicines have been used as palliative treatment for some cancer patients in Thailand. Last year, nearly 1 million patients used cannabis-based medicines, according to an economist at Kasetsart University's Agricultural and Resource Economics Department, Ravissa Suchato.
Around 1.2 billion baht worth of medical cannabis was consumed last year, according to Ravissa, who led a recent study on the economic impact of commercial cannabis cultivation in Thailand. If the average consumption rises as expected, medical cannabis could generate 8 billion baht within the next 5 years.
"We believe marijuana has great potential as a cash crop because more patients will start using marijuana-based drugs soon."
In the past, Thai officials have discussed the opportunity to tap into the global cannabis market by exporting medical cannabis, but Ravissa says Thailand still has a way to go.
"Globally, the recreational use of marijuana has risen a lot faster than pharmaceutical use, so the prospect of exporting marijuana-based medicines from Thailand is still a long way off."
Parts of the cannabis plant that are rich in THC, like the buds, are still illegal and classified as a Category 5 narcotic. Trafficking the plant is still heavily criminalised. Just over the past few days, border patrol police in the Northeastern province Nakhon Pathom seized hundreds of kilograms of dried, compressed cannabis believed to have been trafficked across the Mekong River from Laos and destined for the South, possibly to Malaysia.
SOURCE: Thai PBS
Keep in contact with The Thaiger by following our Facebook page.
Never miss out on future posts by following The Thaiger.
The social media giants in battle with 'old' media and world governments | VIDEO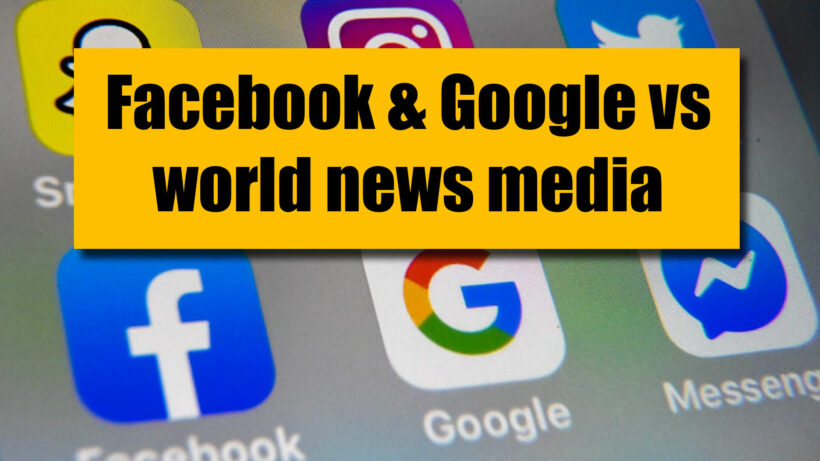 "The rules signal greater willingness by countries around the world to rein in big tech firms such as Google, Facebook and Twitter that the governments fear have become too powerful with little accountability."
India has issued strict new rules for Facebook, Twitter and other social media platforms just weeks after the Indian government attempted to pressure Twitter to take down social media accounts it deemed, well, anti social.
The rules require any social media company to create three roles within India… a "compliance officer" who ensures they follow local laws; a "grievance officer" who addresses complaints from Indian social media users; and a "contact person" who can actually be contacted by lawyers and other aggrieved Indian parties… 24/7.
The companies are also being made to publish a compliance report each month with details about how many complaints they've received and the action they took.
They'll also be required to remove 'some' types of content including "full or partial nudity," any "sexual act" or "impersonations including morphed images"
The democratisation of the news model, with social media as its catalyst, will continue to baffle traditional media and governments who used to enjoy a level of control over what stories get told.
The battles of Google and Facebook, with the governments of India and Australia will be followed in plenty of other countries as well.
At the root of all discussions will be the difference between what governments THINK social media is all about and the reality about how quickly the media landscape has changed. You'll get to read about it first, on a social media platform… probably on the screen you're watching this news story right now.
Keep in contact with The Thaiger by following our Facebook page.
Never miss out on future posts by following The Thaiger.