Red Bull heir gets away with murder, anti-corruption officials say police neglected their duties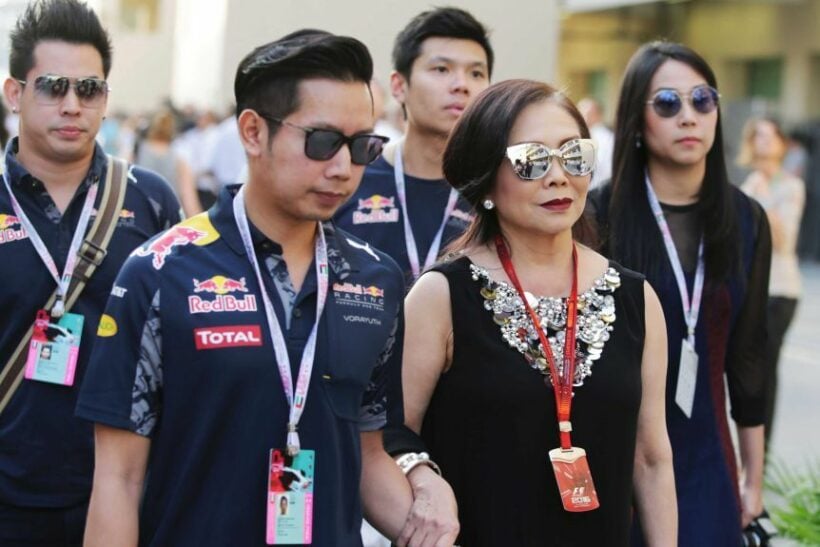 Nothing has been done to Red Bull heir Vorayuth "Boss" Yoovidhya who crashed his Ferrari into an officer and killing him back in 2012 and then speeding off. Now anti-corruption officials are saying that officers investigating the fatal hit-and-run accident neglected to fulfil their duties.
An investigation by the National Anti-Corruption Commission found intention to exempt Yoovidhya from prosecution on charges of of drug abuse and speeding. Forensic police say he was driving 177 kilometres per hour when he hit the officer on Bangkok's Sukhumvit Road. The officer's body was dragged under the car before Yoovidhya sped off.
His hearing was delayed 7 times, and in 2017 he was charged with reckless driving causing death and failing to help a crash victim. He fled on a private plane just 2 days before he was supposed to face the charges. He's been on the run since, but has been seen at public sporting events and other places overseas. including being photographed in London. The media have been able to find him but not, it appears, the Thai police. While his charges of speeding and failing to stop and help a crash victim have expired, the charge for reckless driving causing death does not expire until 2027.
A number of officers could face disciplinary action. The NACC is handing over their findings to the the officers' supervisors. The NACC investigation found chief interrogator at Thong Lor Police Wiradol Thabthimdee accountable for "mild malfeasance". NACC says 4 officers failed to seek an arrest warrant… Wiradol, along with former chief of the station Chumphol Phumphuang as well as the station's interrogators Samrit Ketyam and Wibul Thinwatanakul.
The NACC says 3 officers failed to guarantee a thorough investigation and interrogation in the case. The former commander of the Metropolitan Police Division 5 Krit Piakaew and the division's former deputy commanders Sukhun Phrommai and Tramet Uthai.
Yoovidhya was 27 at the time of the accident. His family co-owns the energy drink brand Red Bull and he is the son of Chalerm Yoovidhya who ranks second on Thailand's rich list with a net worth of US$20 billion.
SOURCE: Bangkok Post
Keep in contact with The Thaiger by following our Facebook page.
Never miss out on future posts by following The Thaiger.
Tokyo Olympics may cost almost US$2 billion more due to Covid delay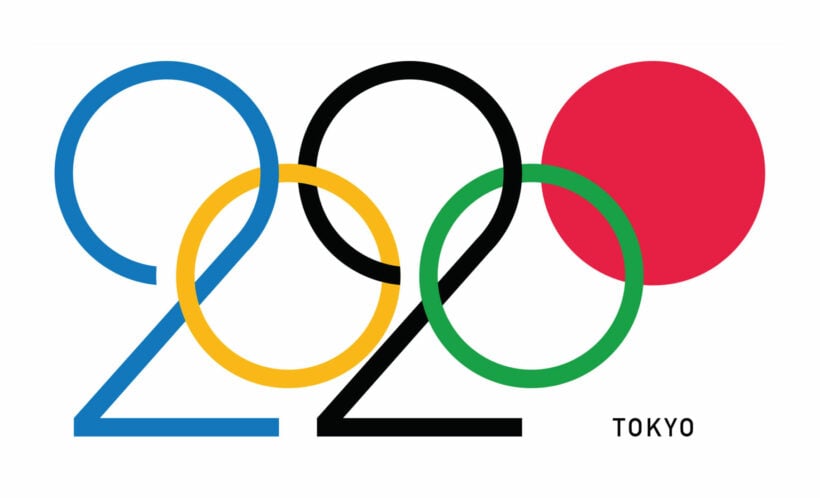 The Tokyo Olympics may cost almost US$2 billion more than its original budget of US$13 billion, after it has been delayed due to the coronavirus pandemic. Olympic organisers say they will decide on the increased budget for the Games after communicating with Japan's government and Tokyo. The Games were postponed by 1 year after Covid-19 spread worldwide, with its opening date set to July 23, 2021. Of all the events postposed because of Covid-19, the Olympics was the biggest and most complex to postpone.
Such a delay has yielded new costs, from retaining the organising staff, rebooking venues and transportation. Not to mention, the question of if the event can actually proceed safely. But Olympic officials are reaffirming that the Games can, indeed, be held following safety measures.
Such covid safety measures are reportedly another reason why the price of the event has increased, although the new estimated cost doesn't include such measures. Officials say they are expecting the additional costs to be paid for by the Japanese government. Organisers and officials are reportedly considering a long list of possible virus countermeasures that they hope will make the Games possible, even if a vaccine is not yet available.
A dialed-down, lower-cost Olympics plan was announced in September, with banners, mascots, meals, and athlete welcome ceremonies being scrapped along with fewer free tickets to be offered. A senior official has said that Tokyo Olympics test events will resume in March with a decision on fan attendance to be made in the spring season.
Thomas Bach, the International Olympic Committee Chief says he is very confident that the Games will have attending fans. However, fan enthusiasm has decreased inside of Japan, with summer polls indicating only 1 in 4 Japanese people wanting the Games to happen, with most wanting them to be postponed or even fully cancelled.
So far, Tokyo has reported just over 40,000 cases of Covid, with Japan reporting 145,000 cases since the pandemic began.
SOURCE: Bangkok Post
Keep in contact with The Thaiger by following our Facebook page.
Never miss out on future posts by following The Thaiger.
Singaporean woman gives birth to baby with Covid antibodies in system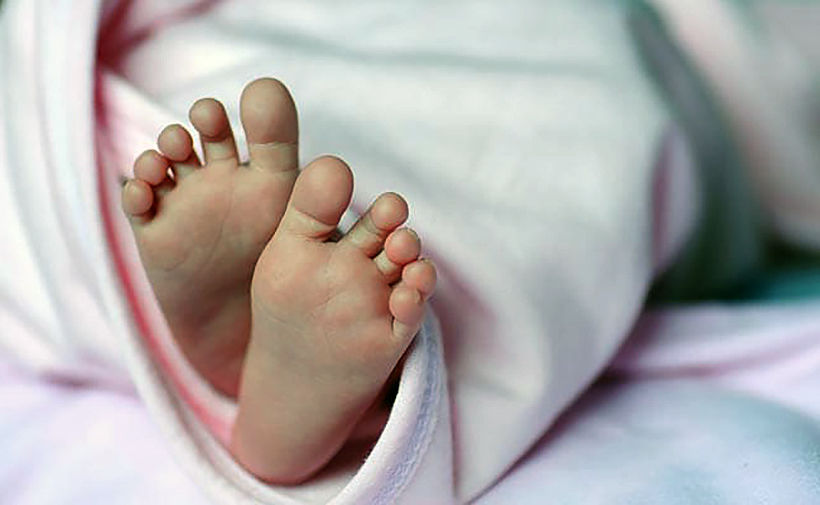 A Singaporean woman has given birth to a baby with Covid antibodies in its system, giving new clues into whether Covid can be transferred from mother to child. The woman, Celine Ng-Chan, was infected with the virus in March during her pregnancy, and gave birth this month to her Covid-free baby.
"My doctor suspects I have transferred my Covid-19 antibodies to him during my pregnancy."
The World Health Organisation says it is not yet known whether a pregnant woman with Covid-19 can pass the virus to her foetus or baby during pregnancy or delivery.
Ng-Chan became mildly sick from the virus, but was discharged from the National University Hospital after 2.5 weeks. So far, the World Health Organisation says it is not yet known whether a pregnant woman can pass the virus to her fetus or baby during pregnancy or delivery, but this new finding helps researchers with new information. The active virus has not been found in samples of fluid around the fetus in the womb or in breast milk as of now, with Chinese doctors reporting such detection of antibodies in babies born to women, who have been infected with the virus, has been shown to decline over time.
New York Presbyterian/Columia University Irving Medical Centre has also reported in October, in JAMA Pediatrics, that the transmission of the virus from mothers to babies is rare, further pointing towards the risks being minimal of the possible transmission from mother to baby either in the womb, during delivery, or in breastfeeding.
Meanwhile, a 29 year old female Thai returnee from Myanmar has tested positive for Covid in Chiang Mai, after visiting the hospital with flu-like symptoms. She was the only local case reported, out of 5 other positive tests, with officials saying she is believed to have contracted the virus in Myanmar.
The positive test on November 27, came after she was out and about, with authorities saying 326 people are suspected of coming in contact with the woman. The woman reportedly visited a mall to eat Japanese shabu, watched a movie, visited a karaoke bar, and used public transportation before her positive diagnosis.
SOURCE: NDTV.com
Keep in contact with The Thaiger by following our Facebook page.
Never miss out on future posts by following The Thaiger.
10 new cases of Covid today in Thailand, all in quarantine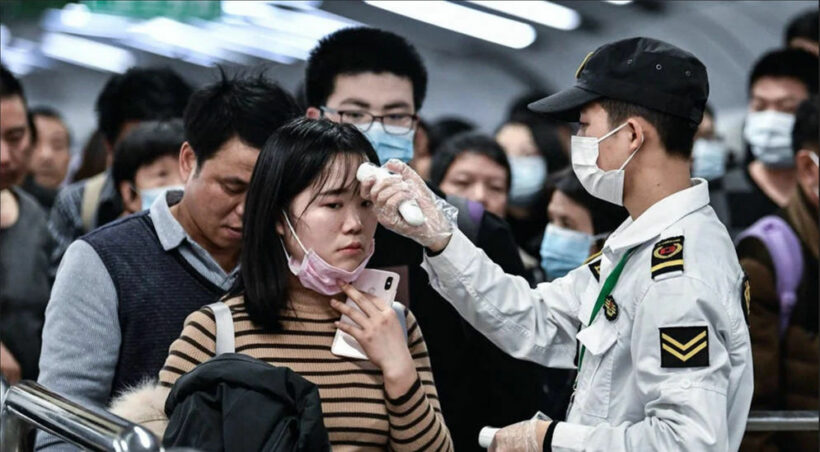 Thailand has 10 new cases of Covid-19 reported today by the Centre for Covid-19 Situation Administration (CCSA). The infections were from those arriving from 8 different countries, with all being in quarantine. The new cases bring the total to 3,902 with the death toll remaining at 60. Germany, Sweden, Switzerland, Czech Republic, Belgium, the Netherlands, US and India were the countries that the visitors have arrived from, with most having no symptoms upon entering Thailand.
A 55 year old from Germany who was a Dutch businessman tested positive in quarantine after arriving in Bangkok on November 6 without any symptoms.
A 30 year old Thai woman tested positive in quarantine with symptoms after arriving from Sweden on November 12 while a day later a 56 year old Swiss man tested positive after arriving from Switzerland with no symptoms. Another case was a 43 year old Thai masseuse who arrived from the Czech Republic on November 14. That person was also on the same flight as another previously confirmed case.
An engineer from Belgium tested positive after arriving on the same day as the Thai masseuse, and was on the same flight as another confirmed case. The Belgian displayed no symptoms. Again on the same day, a 15 year old Indian student tested positive after arriving in Bangkok. That student was also on a flight with a previously confirmed case.
2 Thai women, who also arrived on November 14 from the Netherlands tested positive. One was a 52 year old housewife with virus symptoms and the other was a 22 year old student with no symptoms. 2 more Thais returned from the US in which both tested positive on the same day as the others, with one displaying symptoms. The other, was a 61 year old retired official.
Globally, the amount of cases rose by 659,511 over the last 24 hours to 57.9 million. The death toll worldwide also rose to 1.37 million. The US remains as the country with the most cases, at 12.27 million, followed by India with just over 9 million. Thailand currently ranks 151st worldwide for the number of cases so far reported.
SOURCE: Bangkok Post
Keep in contact with The Thaiger by following our Facebook page.
Never miss out on future posts by following The Thaiger.