Pattaya police stage fake brawls as part of training drill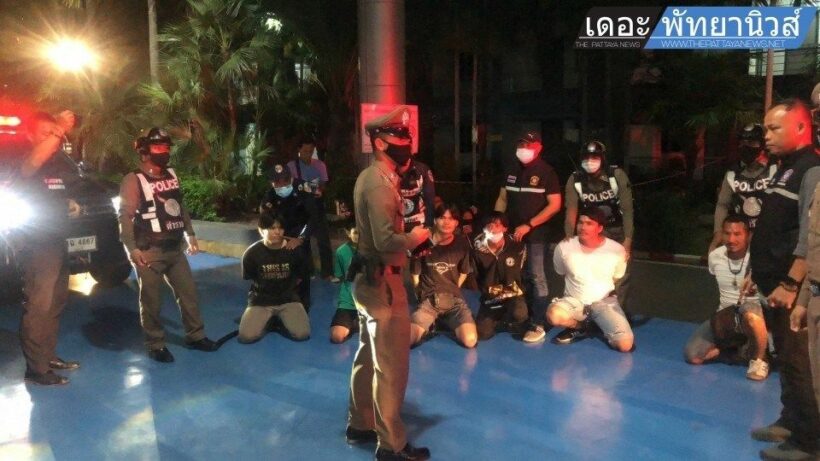 Police and rescue workers in Pattaya have carried out a training exercise that involved simulating fake brawls in a nightclub and a hospital. Officers were taking part in a drill to prepare them for such incidents, with an increase in domestic tourists expected in the coming high season months.
Pattaya has a number of large events coming up, including a music festival, food festivals, and the New Year's Eve countdown. Officials are expecting the events to attract a large number of young Thais, many of whom, statistically, drink a lot of alcohol and could become involved in fights, according to Police. Police say they want to be prepared for incidents such as the violence that broke out between rival gang members in 2 Bangkok hospitals last July.
The drill took place at Pattaya's Yes nightclub, with staff also volunteering to take part, in order to train their own security staff. The Pattaya News reports that police and medical workers responding to the incident were not given any advance notice of the staged brawl, only that it was a training exercise and they would be graded on their performance.
From the pretend brawl at the nightclub, a number of actors were "injured", and taken to Pattaya hospital in an ambulance that had a police escort. There, medical staff participating in the exercise rehearsed ways they would control the situation, including locking down the emergency room and having police stationed outside.
Nitat Waenpradab from the Pattaya Police says all participants excelled in the drill and the planned response for incidents such as violent brawls will be reviewed in the coming weeks in advance of major events planned for the city.
SOURCE: The Pattaya News
Keep in contact with The Thaiger by following our
Facebook page
.
Never miss out on future posts by
following The Thaiger
.
Thai officials approve transfer of 3 Iranians involved in 2012 botched bomb plot in Bangkok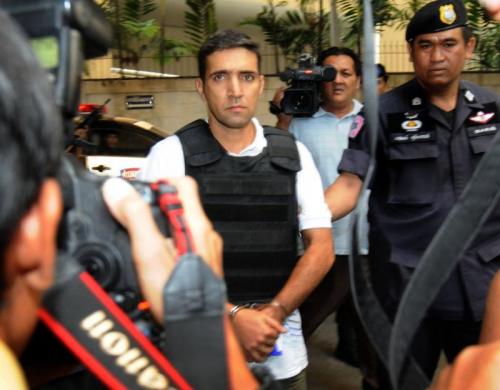 Thai authorities are transferring 3 Iranian inmates to Tehran. The inmates were involved in the 2012 failed bomb plot, which Israeli and Thai officials say, was targeted at Israeli diplomats in Bangkok.
According to Iranian state TV, the transfer was a swap. The report says 33 year old British-Australian Kylie Moore-Gilbert, who was incarcerated for the past 2 years on espionage charges, was released from Iran prison in exchange for the 3 Iranians imprisoned overseas.
Although Iranian media reports the transfer was a prisoner swap, Thai officials have not confirmed the reports. Thailand's deputy general Chatchom Akapin says the transfers are normal and Thailand approved the transfer in an agreement with Iran.
"These types of transfers aren't unusual… We transfer prisoners to other countries and at the same time receive Thais back under this type of agreement all the time."
Back in 2012, a cache of homemade explosives accidentally blew up at a Bangkok villa on Sukhumvit 71 rented by the Iranians. Saeid Moradi fled the home carrying explosives, but dropped them as police chased him. He lost both his legs in the explosion.
While both Thai and Israeli officials say the explosives were intended to attack Israeli diplomats in Bangkok, Iran officials deny the allegations. The men never faced terrorism charges or any charges relating to attempting to kill the Israeli diplomats.
Moradi along with his accomplice, Mohammad Kharzei, were convicted in 2013. Thai Court sentenced Moradi to life in prison for attempting to murder a police officer and sentenced Kharzei to 15 years in prison for possessing explosives. Another suspect, Masoud Sedaghatzadeh, was arrested in Malaysia in 2012 and then extradited to Thailand in 2017.
SOURCE: Associated Press
Keep in contact with The Thaiger by following our
Facebook page
.
Never miss out on future posts by
following The Thaiger
.
Krabi man arrested for animal abuse after allegedly killing pet dogs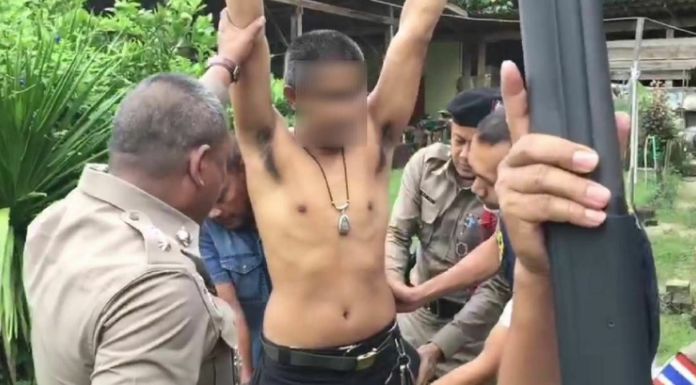 A Krabi man was arrested on animal abuse charges after he allegedly shot and killed his pet dogs. The non-profit Watchdog Thailand filed a police complaint yesterday with a statement from a witness.
Police arrested 39 year old Surasak Kongduang at his home in Krabi's Muang district. Surasak allegedly admitted to police that he shot both his pet dogs in the head and buried them in the backyard. Officers searched his home and found 3 guns and a bow. All weapons are legal and registered, police say.
Surasak allegedly told police that his wife fled and left the dogs behind after an argument a few days prior. He allegedly told officers that his mother is old and he felt bad about leaving her to care for the dogs, adding that one dog is lame while the other is sick.
Surasak was charged with animal abuse and for unlawful discharge of a firearm.
SOURCE: Nation Thailand
Keep in contact with The Thaiger by following our
Facebook page
.
Never miss out on future posts by
following The Thaiger
.
Thief makes off with over 500,000 baht in Bangkok bank robbery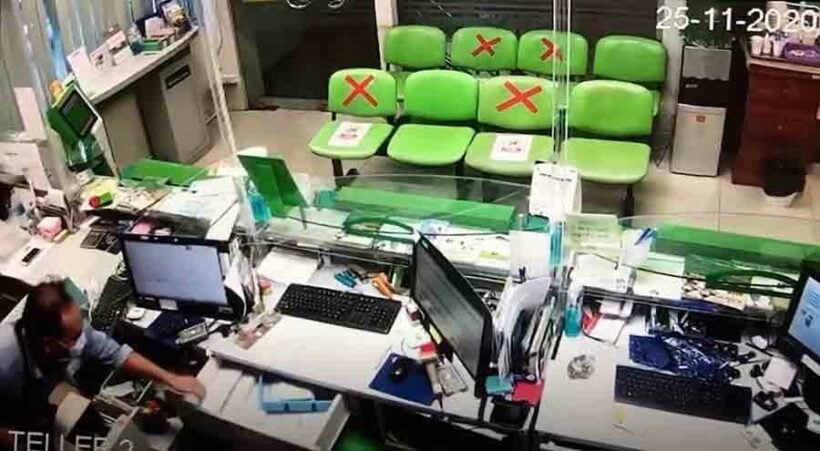 A man who robbed a Bangkok branch of the Government Housing Bank at gunpoint has escaped with over 500,000 baht. Nation Thailand report that the robbery took place yesterday afternoon, at the bank's Bangbon branch on Soi Ekachai 86 in the capital.
A security guard at the branch told police that the thief jumped over the counter, before grabbing the cash and running out. It's understood nobody was hurt in the incident. CCTV footage shows a man wearing a long-sleeved grey shirt and a face mask entering the branch, before producing a gun and pointing it at employees. He produces a plastic bag, before jumping over the counter and grabbing cash from a drawer and making his escape.
It's understood additional footage shows the man fleeing in a vehicle, headed towards Ekachai Road. The police investigation is ongoing.
SOURCE: Nation Thailand
Keep in contact with The Thaiger by following our
Facebook page
.
Never miss out on future posts by
following The Thaiger
.