Pattani police hunt thief in fatal bag snatching – VIDEO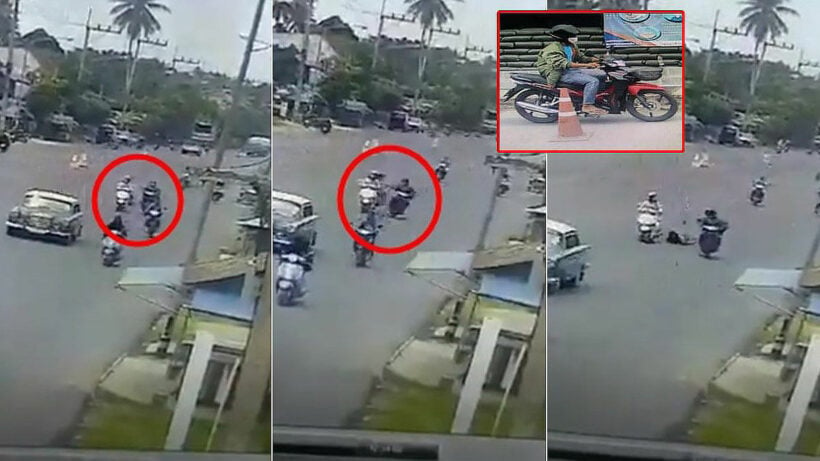 Police in southern province of Pattani, along the Malaysian border, are hunting for a thief on a motorcycle who snatched the bag of a woman riding pillion on another motorbike, causing her to fall, fracturing her skull and killing her. Video footage from CCTV cameras on the road in Pattani's central district shows the suspect, wearing a mask and full-face crash helmet, snatch the bag from the victim's lap. The video can be seen here: WARNING: The images are explicit and viewer discretion is advised.
The force of the attack yanked the victim off the bike and caused her to strike her head on the road, causing fatal injuries. She was rushed to the nearest hospital but died shortly afterward from internal bleeding and a fractured skull.
To protect against bag snatchers, police advise women not to walk alone in isolated places, not to use a phone while walking, carry as few possessions as possible, conceal valuables when in public and not to keep all valuables in one bag.
SOURCE: Thai PBS World
Keep in contact with The Thaiger by following our
Facebook page
.
Never miss out on future posts by
following The Thaiger
.
Appeals Court upholds 6 month sentence for Premchai on weapons charge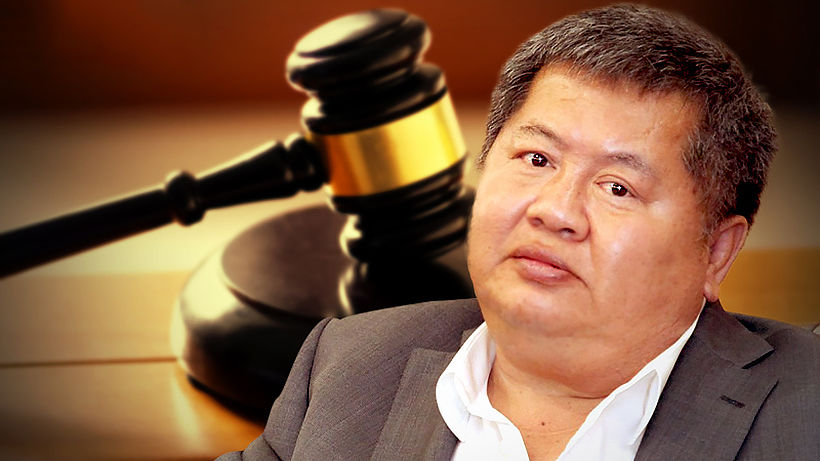 The Appeals Court has upheld the 6 month prison term handed down to construction tycoon Premchai Karnasuta for illegal possession of firearms. Premchai, the president of Italian-Thai Development Plc, appeared on Tuesday to hear the verdict. The court ruled to uphold the lower court's decision. Premchai was granted release on unconditional bail, with 500,000 baht cash placed as bond. His lawyers said they will appeal to the Supreme Court. The weapons charge is one of many that Premchai faces after he and his aides were arrested at an unauthorised hunting camp in the Thungyai Naresuan Wildlife Sanctuary in Kanchanaburi in […]
Priceless ivories stolen a second time, recovered in Myanmar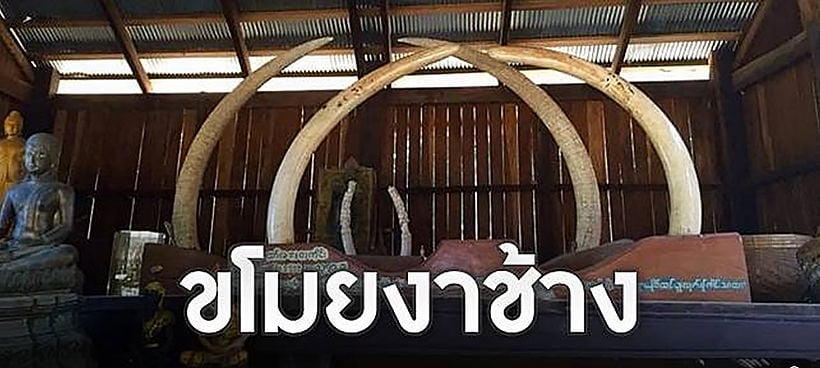 A pair of priceless, centuries old engraved ivory tusks was stolen from a local hermitage of the Ban Loy Tong Ku hill tribe village in the Umphang District Isaan's Tak province last night. Locals residents reported the incident to the Border Patrol Police after they reportedly saw the 2 thieves riding a motorcycle and heading towards the Thai-Myanmar border. The same pair was stolen in June 2017, but was recovered. Border Patrol Police Patrol Platoon 3471 investigated the scene and asked officials across the border, including the Burmese authorities and the Democratic Karen Buddhist Army for cooperation. The suspects, who […]
Korat man terrifies locals with "musical instrument"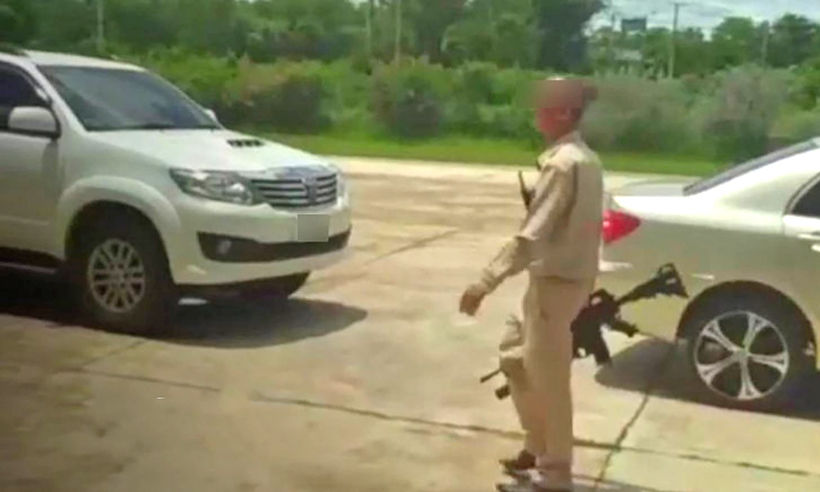 Residents of Isaan's Nakhon Ratchasima province were terrified when a man, dressed in a civil servant's uniform, pulled out what looked like a heavy rifle to threaten someone who had jumped the queue at a local mechanic's shop yesterday. Shop staff said the man argued with the person who had cut the queue for 10 minutes before heading to his car to pull out what appeared to be a combat weapon. This terrified people in the shop, who were afraid of a repeat of February's shopping mall shooting, when an angry soldier went on a rampage, killing 29 and injuring […]