More people charged in illegal surrogacy scandal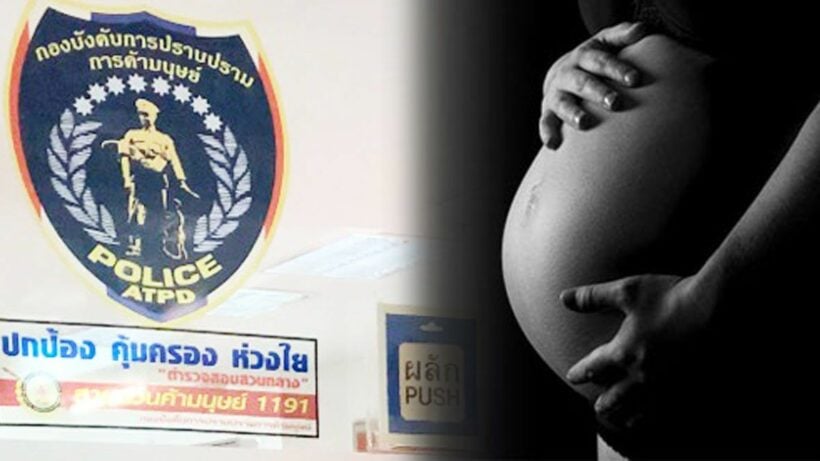 More people involved in the surrogacy scandal turned themselves in yesterday and are now facing charges. According to the Bangkok Post, 4 doctors and a scientist are looking at charges for their alleged involvement in the illegal ring which uses Thai women to carry babies for people in China.
A report yesterday says a Thai doctor faces charges for human trafficking and involvement in the ring. Names have not been reported at this stage in Thai media. The Post says the 5 people who turned themselves in yesterday face charges of conspiring to commit a transnational crime and engaging in illegal commercial surrogacy.
The ring is believed to be funded by Chinese nationals. Some Thai women are taken to Laos to have the embryo implanted, returned to Thailand for the pregnancy and then to China to give birth. Official say surrogates were paid up to 450,000 baht. The Post reports the surrogacy ring started in 2012 and there could be up to 100 women recruited as a surrogate since then.
Back in February, 5 Thai women and a Chinese couple were arrested in police raids, according to the Bangkok Post. The raids found multiple pregnant women and a newborn baby. Police are still tracking down more people who are involved in the ring. The Anti-Trafficking in Persons Division chief said "as for suspects who remain at large, police teams are keeping a close watch on them."
SOURCES:Bangkok Post| Bangkok Post | Thai PBS
Keep in contact with The Thaiger by following our
Facebook page
.
Millions of meth pills, tonnes of marijuana seized in 3 major drug hauls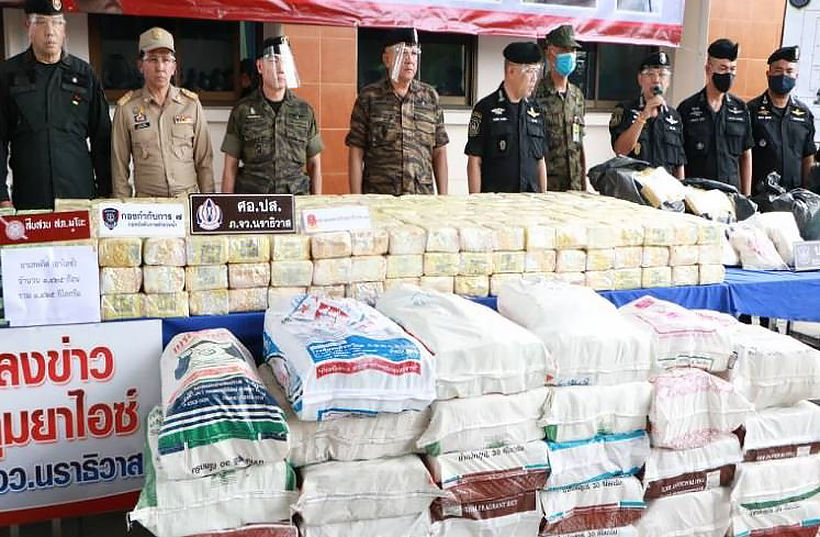 In what is becoming an increasingly common story, police have announced the seizure of millions of methamphetamine pills (ya ba) and more than 2 tonnes of marijuana, among other types of drugs, in 3 major anti-drug operations last week. The head of the Narcotics Suppression Bureau told a press briefing that law agents confiscated nearly 1.5 million methamphetamine pills, 2.4 tonnes of cannabis and 6 kgs of ketamine, and arrested about a dozen suspects.
He says that in the first bust, in Isaan's Sakon Nakhon province, officers seized about 400 kgs of marijuana, a Hyundai pickup, and arrested 24 year olds Peerapat Chaisunthorn and Chariya Niyompeng. In the second operation, police in Lampang province, near Chiang Rai, arrested 40 year old Songkod Sriharan, 63 year old Chaisri Kongauksorn, and Ratchanok Boonta after a traffic stop while they were making their way to Chiang Mai province. Around 1.5 million ya ba pills were confiscated.
The NSB chief says the 3 are believed to be connected to the same gang of smugglers arrested with 4 million methamphetamine pills in northern Thailand earlier this year.
In the third operation, police in Isaan's Udon Thani province nabbed 6 suspects and seized two tonnes of marijuana and 6 kgs of ketamine. They were identified as 31 year old Mongkol Chonthanasilp, 48 year old Thanabodee Yakasem, 36 year old Bussayaporn Rangvigee, 35 year old Niroj Mingkwan, 30 year old Boonprom Laknongbu and 38 year old Patracha Taweewan.
Police froze assets suspected to have come from the men's alleged drug dealings. In May, one of the biggest drug hauls in decades, was made in Myanmar's Shan state.
SOURCE: Bangkok Post
Keep in contact with The Thaiger by following our
Facebook page
.
Man arrested for repeatedly raping stepdaughter in Nakhon Si Thammarat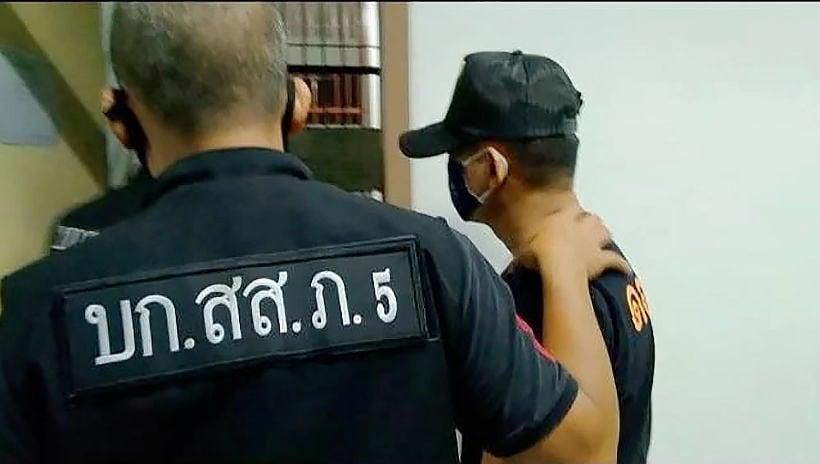 Police in southern Thailand have arrested a 38 year old man and charged him with the repeated rape of his young stepdaughter, along with illegal drug use. Officers of the Anti-Trafficking in Persons Division and local police arrested the man at his house in Nakhon Si Thammarat province yesterday.
The arrest follows a complaint filed by the girl's grandmother. She says the girl, who is under 15 years old, had been raped repeatedly by her stepfather. Manager Online reports that the assaults continued for about 6 months.
The alleged victim and her 4 year old sister were in the house at the time of the arrest. Police say the suspect also tested positive for illegal drugs.
The girl reportedly told police that after her father died in late 2019, her mother took her and her young sister to live with the man, who became their stepfather.
In early January she fell sick while on a fishing trip with the stepfather on a boat. He allegedly raped her on the boat and warned her not to tell anyone, threatening to hurt her and chase everyone from his house. Afterward, he raped her many more times, both in the boat and at the house. Police say the stepfather confessed to the crimes.
He is charged with statutory rape of a minor under the age of 15, and the use of illegal drugs. The teenage girl has been placed in the care of the social welfare office in Nakhon Si Thammarat.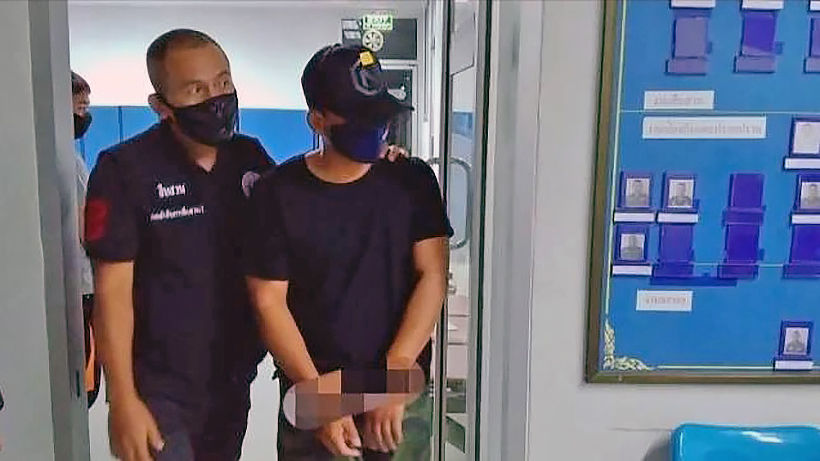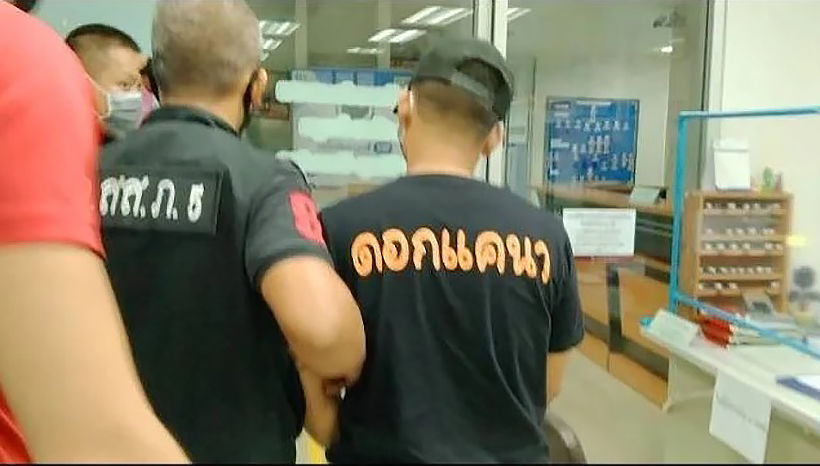 SOURCES: Chiang Rai Times | Manager Online
Keep in contact with The Thaiger by following our
Facebook page
.
Russian woman denies murdering daughter, claims husband made her do it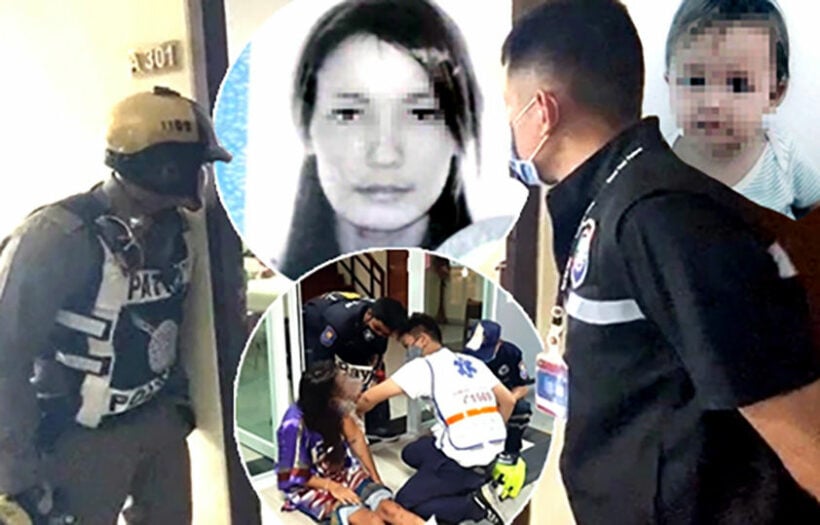 A Russian woman who allegedly murdered her one year old daughter and then tried to kill herself by jumping from a third-floor balcony, is denying all charges against her. 33 year old Anna Efimova appeared at Pattaya Provincial Court to answer the charges when she claimed her husband forced her to kill the child.
However, police say there is nothing to suggest that a husband was present, with the woman's landlord saying she checked in just 3 days prior with only her baby daughter. Police claim nobody else visited or stayed at the apartment. Police reviewed CCTV footage from the complex to verify the comings and goings to the apartment and complex, adding that they found nobody else at the scene of the crime.
Efimova initially told police her husband had killed the child, later changing her story. The findings of forensic investigators indicate the child died as a result of blunt force trauma, apparently from being swung repeatedly against the bathroom toilet. Police found the child's body in the bathroom, covered with towels and pieces of the broken toilet.
The child's mother had jumped from the third floor in an apparent suicide attempt but sustained only minor injuries. Police confiscated marijuana found in the apartment, along with two bags of white powder )being tested for the presence of illegal narcotics). The woman has been discharged from the hospital and is now in police custody facing multiple charges, while officials attempt to contact her family.
SOURCE: The Pattaya News
Keep in contact with The Thaiger by following our
Facebook page
.