Bangkok cross-border surrogacy gang busted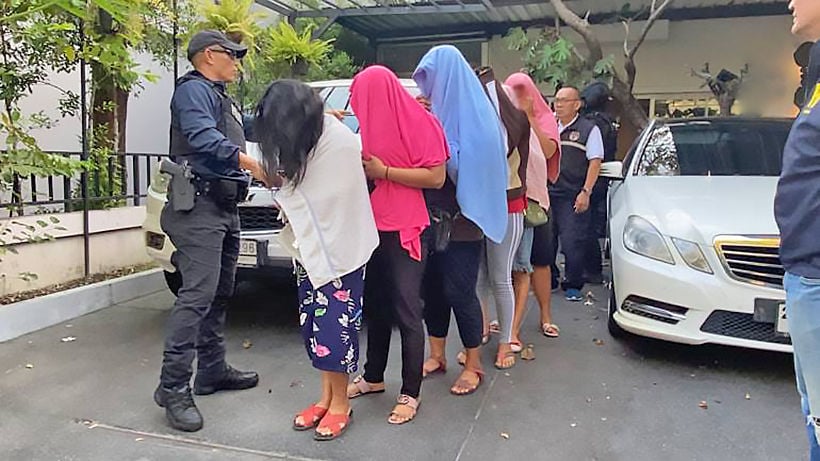 Two Chinese nationals, a man and a woman, have been arrested after coordinated raids on illegal assisted-reproduction clinics in and around Bangkok. The pair are suspected of involvement in a major cross-border surrogacy racket. Police found at least seven Thai surrogate mothers in the raids.
In a raid on a house in Lat Phrao district, police found seven pregnant Thai women and a 20-day old baby, who was being looked after by a woman claiming she was paid 14,000 baht to look after babies in the house. A Chinese man in the house was arrested on suspicion of hiring the women to become surrogate mothers.
Police believe the surrogate mothers would be sent to Laos, where embryos would be implanted at assisted-reproduction clinics, then return to the gang's houses in greater Bangkok, where they would be looked after until seven-months pregnant. They'd then be sent to China to deliver the babies. But the coronavirus outbreak means the babies are now being born in Thailand.
The deputy commissioner of the Central Investigation Bureau said the recruiter of surrogate mothers would take care of all expenses they incurred. He said the gang had been operating since 2013, and he had no idea how many babies had been born or whether any were sent back to China, or for what purposes.
In another Bangkok raid, police found an illegal clinic staffed by a Chinese woman, and eight Chinese couples at a guest house, who they believe were seeking assisted-reproduction services.
Eight Burmese women, thought to be maids, were also found.
The two Chinese suspects are charged with operating illegal assisted-reproduction services and surrogacy services.
Keep in contact with The Thaiger by following our Facebook page.
Never miss out on future posts by following The Thaiger.
13 Bangkok businesses allowed to reopen tomorrow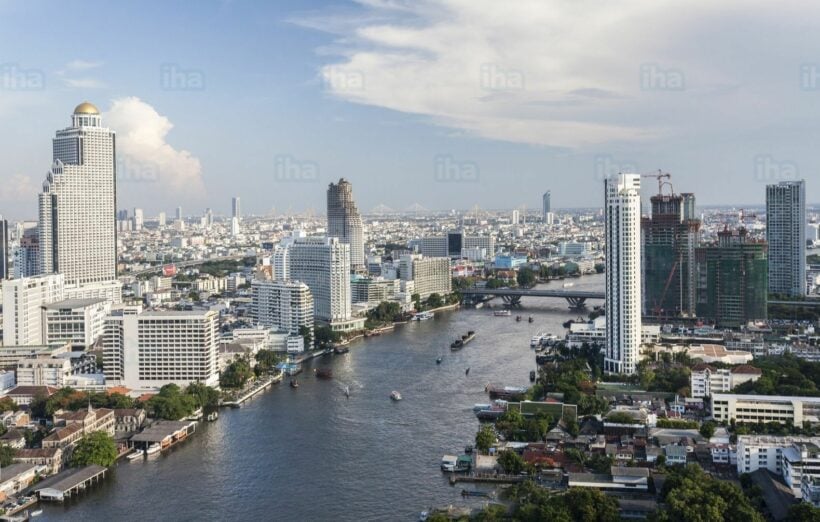 Tomorrow, 13 types of businesses in Bangkok are being allowed to reopen but must have strict disease control measures in place. The Bangkok Metropolitan Administration made the decision which would undoubtedly give many businesses some relief as well as potential customers.
Such businesses with restrictions include:
Banquet venues, which will need authorisation from BMA for events with over 300 participants
Amulet shops and markets
Beauty salons, tattoo and piercing shops
Fitness centers, but personal trainers and communal steam rooms are not allowed
Game Arcades; but all points of contact must be regularly disinfected and facemasks worn at all times.
Internet shops
Senior nursing homes, but with limited activities
Sports venues, except for boxing rings and race tracks, but no audiences allowed
Spas, Thai massage shops, excluding massage parlours
Gymnasia and boxing venues for training only
Bowling alleys and ice skating rinks, but no competitions or audiences allowed
Dancing academies
Martial art schools, but no tournaments or audiences allowed
Playgrounds, night entertainment venues, cock fighting, fish fighting, child care centres, theme parks, snooker clubs, bull fighting venues, massage parlours, tutoring schools and nurseries, however, are still ordered to stay closed.
The announcement comes after Bangkok saw 14 new cases today, joining 128 other cases reported in Thailand by the Centre for Covid-19 Situation Administration.
Meanwhile, plans for Chinese New Year seem to be on the back burner as the upcoming February 12 holiday has yet to see anything concrete to celebrate the new year. Pattaya city has decided to decorate its streets for the holiday, but like many other provinces, Chon Buri remains as a highly controlled zone, which essentially bans domestic and foreign tourists from entering, despite single digit infections being recently reported by authorities.
The lifting of the measures in Bangkok come after PM Prayut urged the publicto stay away from social gatherings, specifically pointing out political gatherings, which have rocked the streets of the nation's capital for months.
SOURCE: Thai PBS World
Keep in contact with The Thaiger by following our Facebook page.
Never miss out on future posts by following The Thaiger.
Air pollution in Bangkok expected to get worse due to "cold spell"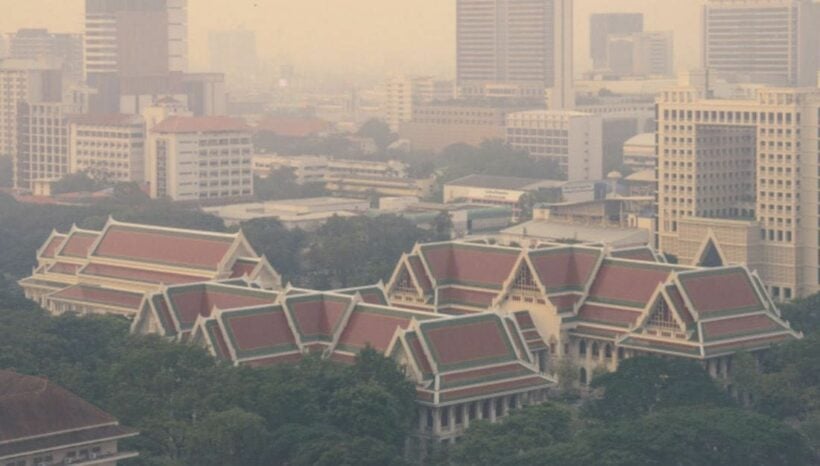 Air pollution in Bangkok is expected to get worse over the next few days as pollutants are getting trapped in the atmosphere thanks to a recent cold spell and a lack of wind to blow the haze away from the city. In response to the unhealthy air pollution, The PM's Office permanent secretary says he has asked several ministries to step up efforts in combatting the PM2.5 micron 'dust' particulate that has blanketed the city.
He says that the issue has been contained so far due to Covid-19 measures which have made many people work from home.
"But vehicle exhaust fumes, construction sites and burning garbage in open areas is not helping."
"To add to the problem, the cold spell is creating an "inversion layer" as meteorologists call it, which stops air below it from rising and trapping pollutants."
As usual, Bangkok officials are looking to some of the smaller, localised traffic issues to blame, although the annual "smoke from the north" problem is the key and overriding issue regarding Bangkok's smog problem months. The local traffic pollutants, whilst ever-present, don't cause the skyline smog and haze for the rest of the year.
And when the Thais refer to a "cold spell" it usually means the ambient temperature has dropped to the low 20s. In other parts of the world that would be considered a heat wave!
The secretary says police and other officials are being asked to curb traffic build-ups at intersections as some had seen a sharp increase in dust pollution. Motorists are also being advised to take their cars for routine engine check-ups but some owners are refusing, saying their cars are new and not releasing black smoke. Public transportation vehicles are also being checked for emissions that could further add to the pollution issue in the country's capital.
Meanwhile, PM Prayut has recently asked people to avoid large gatherings out of what he says is "concern" for their health after the recent cold spell from China hit the nation. But, more particularly, he pointed out political gatherings and has also asked everyone to adhere to social distancing and mask wearing to help curb the recent outbreak of Covid-19 that has swept the country in the past couple of months.
SOURCE: Bangkok Post
Keep in contact with The Thaiger by following our Facebook page.
Never miss out on future posts by following The Thaiger.
Man arrested for allegedly importing millions of fake designer sunglasses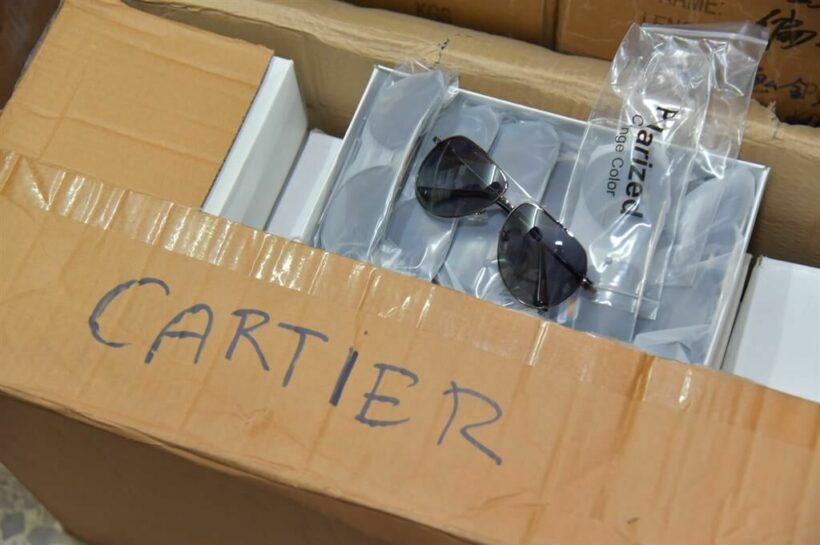 A 42 year old Chinese man was arrested for allegedly importing fake designer sunglasses after police raided 2 locations in Bangkok's Thonburi area and seized 3 million pairs of fake designer sunglasses worth around 300 million baht.
Officers from the Department of Special Investigation raided multiple rooms at the Dao Khanong Condominium and the BMC Dao Khanong Cinema. The department posted photos of the raids showing rooms filled with boxes stacked to the ceiling.
Police say the sunglasses had major designer brand names like Ray Ban, Gucci, Oakley, Chanel, Christian Dior, Dolce & Gabbana, Cartier, Mont Blanc, Marc Jacobs, Armani, Fendi and Versace.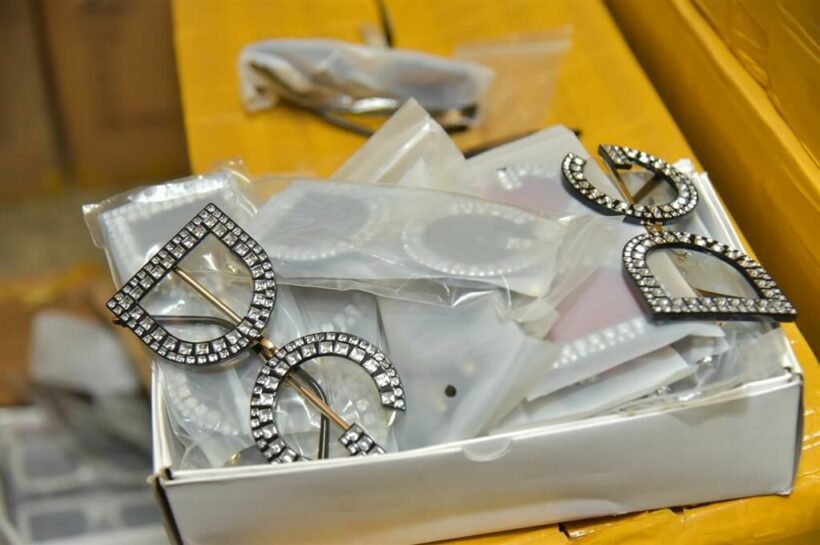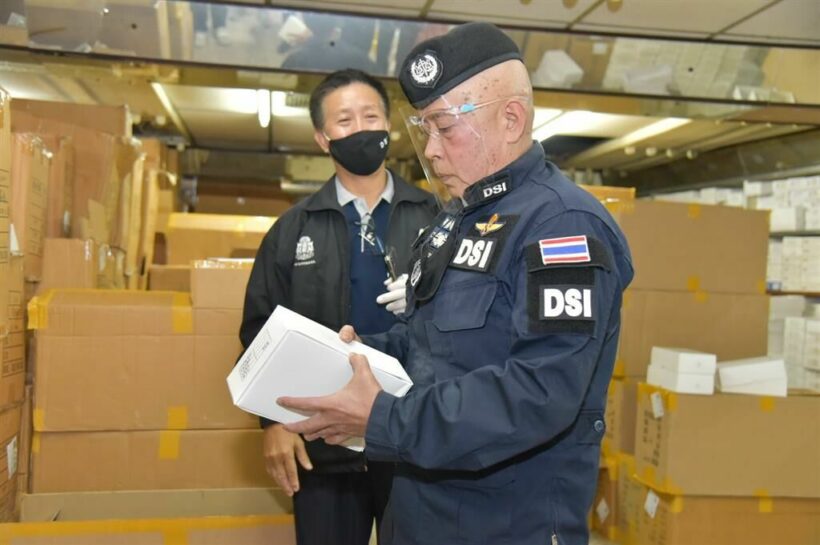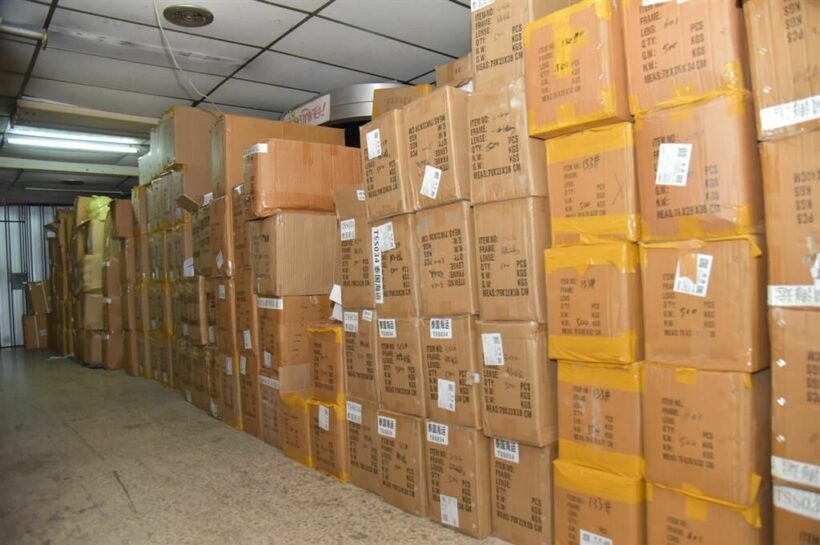 SOURCE: Thai Visa
Catch up with the latest daily "Thailand News Today" here on The Thaiger.
Keep in contact with The Thaiger by following our Facebook page.
Never miss out on future posts by following The Thaiger.