Man arrested after firing shots at coworker, shoot out with police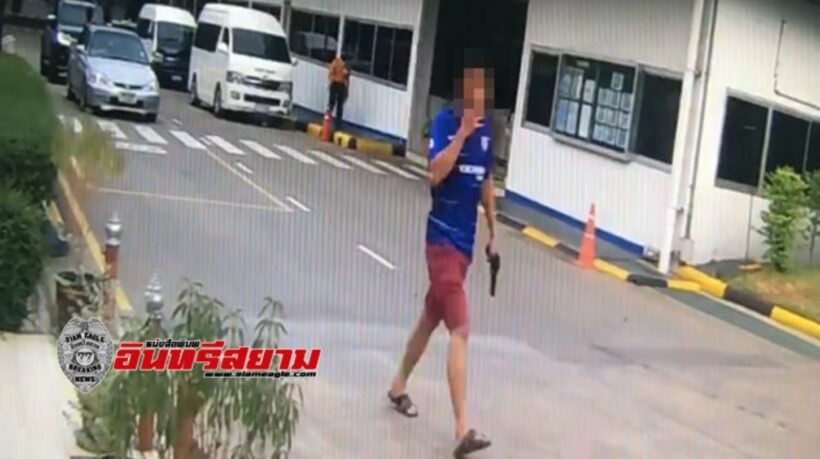 A man has been tracked down and arrested after he shot at a coworker and later fired shots at police, one bullet accidentally hitting his brother-in-law. The coworker was not harmed after 27 year old Thirawat Thamkhanthee fired shots at him outside a Rayong factory on Tuesday, the Bangkok Post reports. Rayong is a province to the east of Bangkok.
Back in February, his coworker asked him not to smoke in the factory and Thamkhanthee became angry. Although that was months ago, the coworker says he thinks that was the motive why Thamkhanthee shot at him.
Thamkhanthee fled to his mother's house. Police tracked him down a few days later and surrounded the home. Bangkok Post says his mother and brother-in-law were both outside, asking him to surrender. He shot at police and a bullet hit his brother-in-law, presumably by accident, although police are investigating the relationships within the family.
Sometime after shots were fired, he surrendered. He's facing charges of attempted premeditated murder as well as illegal use and possession of a firearm.
SOURCE: Bangkok Post
Keep in contact with The Thaiger by following our
Facebook page
.
6 Thais accused of procuring young girls for sex trade in Ratchaburi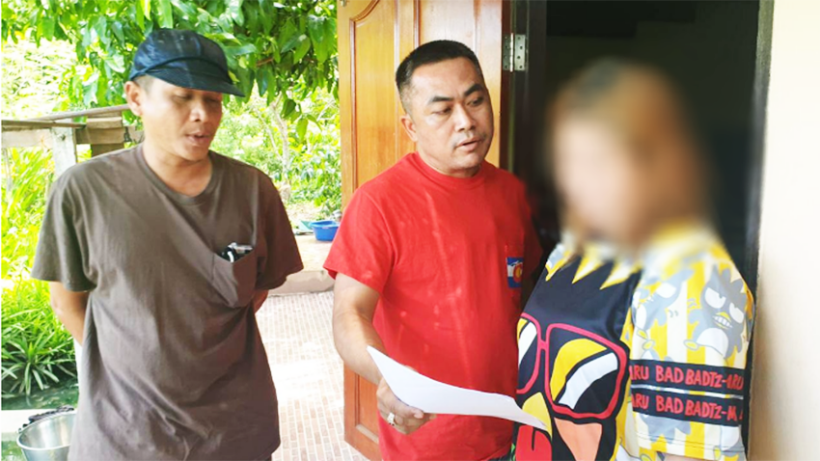 Today the superintendent of Human Trafficking Suppression Division 5, reported that they have arrested 40 year old Sasirat who has been accused of procuring young girls for the 'flesh' trade in Ratchaburi province for over 10 years. The woman was named in an arrest warrant issued by the Criminal Court on June 15 for allegedly procured girls aged below 15 to provide sex services to customers in Ratchaburi province, just south west of Bangkok.
During initial interrogation the suspect allegedly admitted to the charges. However, she did not implicate any other people.
The trafficking suppression police have so far conducted a crackdown on major sex procurers in the provinces of Kanchanaburi and Ratchaburi on June 9-11, arresting 6 people.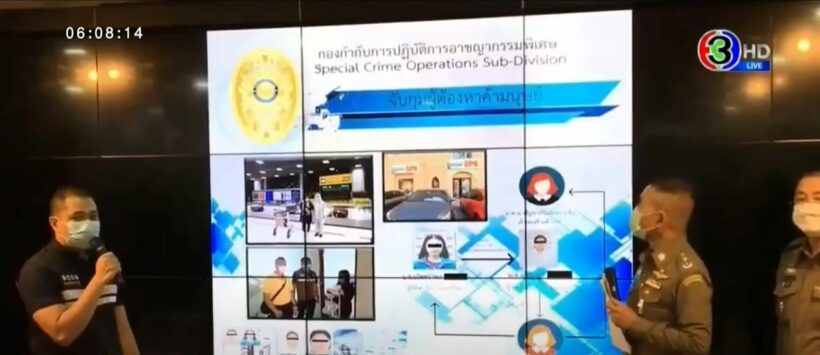 Keep in contact with The Thaiger by following our
Facebook page
.
Saraburi man arrested for firing at radio station, fleeing in stolen pickup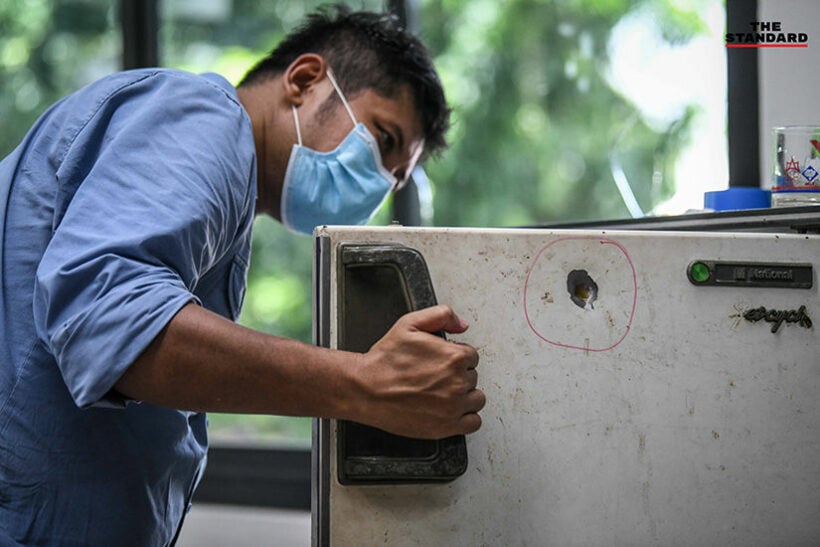 Police in the central Saraburi province, about 120 kilometres northeast of Bangkok, arrested a man early today for allegedly firing a gun at a radio station and stealing a pickup truck in which he fled. Officers of the Nong Khae Police Station were informed at 6:30pm yesterday about a shooting incident at the Public Relations Department's radio station in Nong Rong subdistrict.
Witnesses reportedly told police that the gunman fired multiple rounds at electricians working at the station, before stealing an Isuzu pickup truck, which was parked at the station, and speeding away. No casualties were reported. As police investigated the scene, the suspect reportedly returned to the station in the truck, but after seeing officers he drove away south toward Pathum Thani.
Police chased the suspect to a house in Nong Sua district at around 1:45am this morning and spent around an hour negotiating with him until he finally surrendered.
The gunman has been identified as 36 year old Somphop Praeseekiew, a resident of Saraburi's Nong Khae district, who reportedly confessed to stealing an 11mm. handgun and over 30 rounds of ammunition from a neighbour. He said he fired over 20 rounds at the radio station and later returned to fire some more, but seeing law enforcement there, he decided to drive to a relative's house in Pathum Thani.
The relative reportedly told police that Somphop had recently been released from prison after being convicted on a drug charge.
Somphop is charged with possessing a firearm without a permit and discharging a firearm in a public place. Police are investigating the motive for the alleged crimes.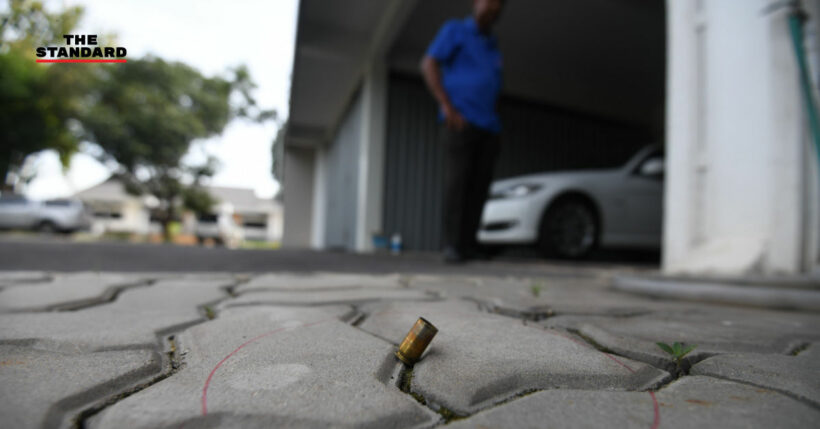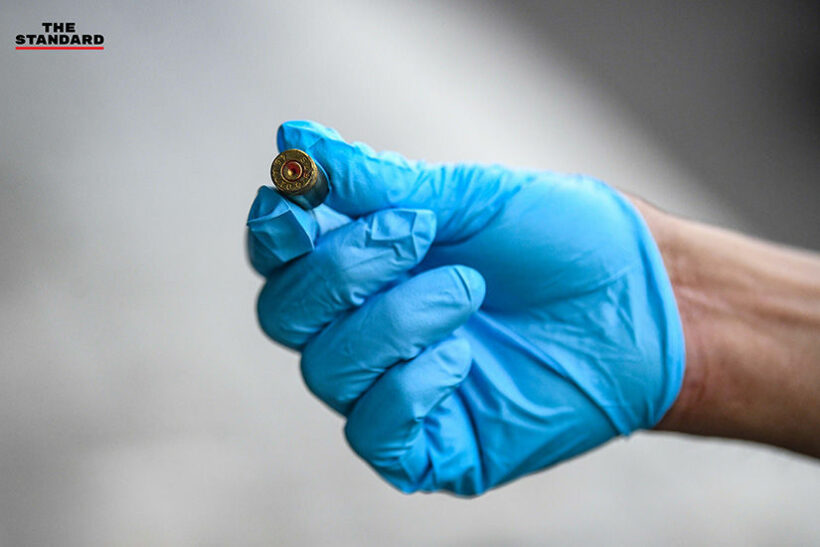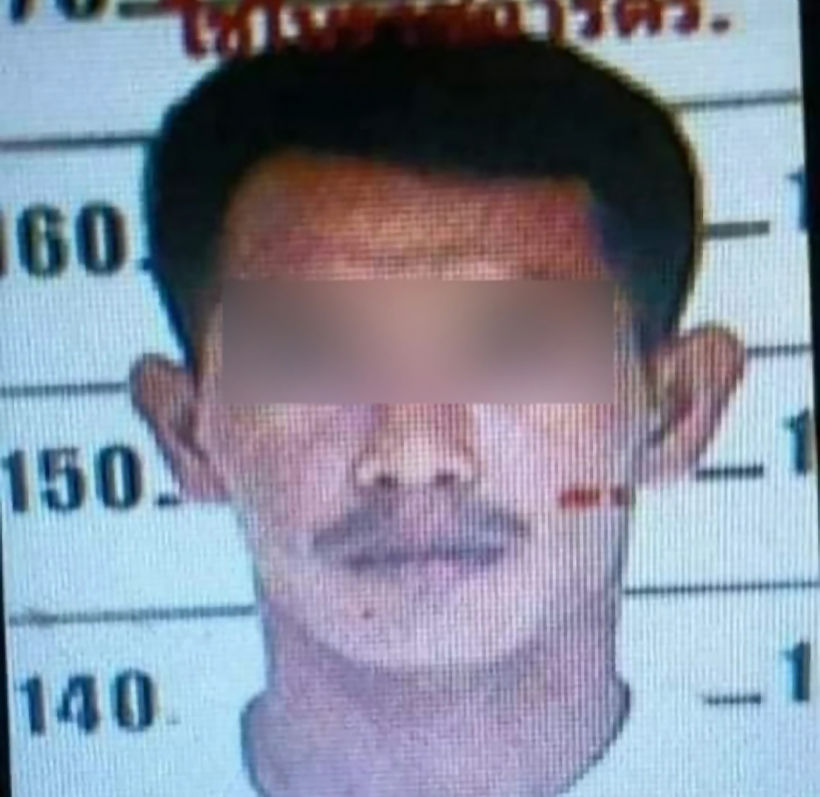 SOURCE: Nation Thailand
Keep in contact with The Thaiger by following our
Facebook page
.
Ambulance explodes just before patient is loaded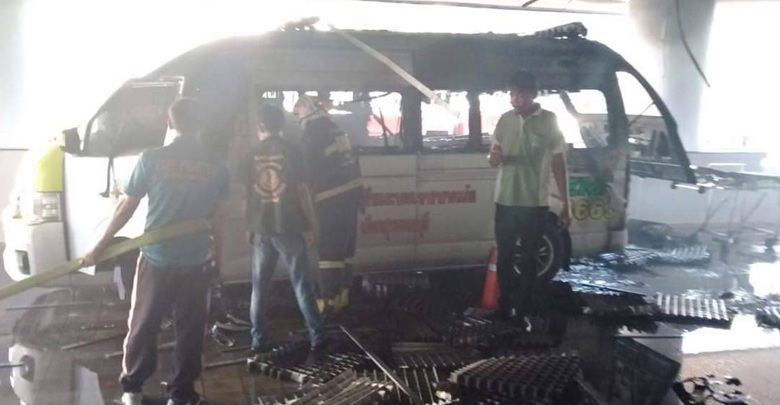 An ambulance exploded in front of a Central Thailand hospital just moments before a patient was being moved into the vehicle. Fortunately, no one was injured and the medical team moved the patient away from the scene in time. But Thai media says if the explosion happened just seconds later, it would've been a different story.
The driver had just refilled the oxygen tank and parked in front of the heart disease building at the Chaophraya Yommarat Hospital in the Suphan Buri province, just north west of Bangkok, to pick up the patient. The ambulance suddenly caught fire, black smoke filled the area and people quickly fled the scene. Local emergency responders and police were able to put out the fire within 15 minutes.
Officials say the oxygen tank may have been overfilled, causing the explosion, but they are still investigating.
SOURCE:Thai Residents
Keep in contact with The Thaiger by following our
Facebook page
.