Japanese man who ran 12 million baht scam arrested in Pattaya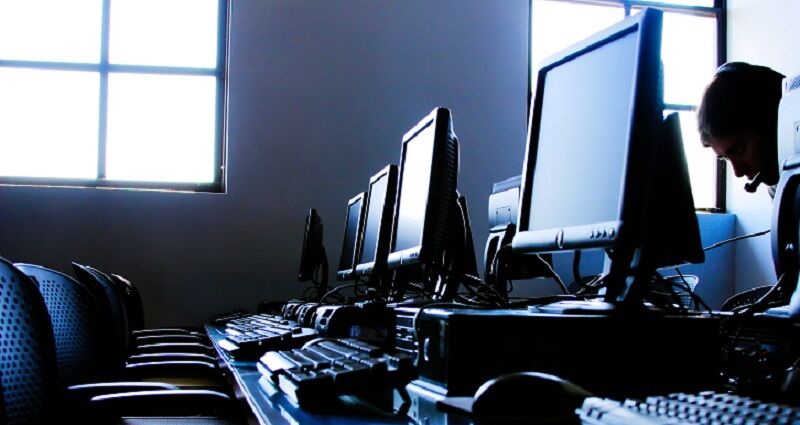 A Japanese man, now arrested in Pattaya by immigration police, ran a scam netting over 12 million baht from 46 victims before fleeing to Japan. The 46 year old man identified as Michuma had been living in Thailand for 2 years after arriving on a visitor visa. Suspicion was aroused after an informant told immigration officials that the man was wanted in Japan.
Upon further investigation, questions arose of how he lived a lavish lifestyle without working for years. Immigration then contacted the Japanese embassy, who confirm Michuma's wanted status in Japan.
Michuma was the leader of a Japanese group operating a scam involving call centres, impersonating police, and gaining access to victim's bank accounts. When they were busted, he escaped by hopping a flight to Thailand, where he had been living in hiding for 2 years in a condo in Pattaya. Police say he will now be deported back to Japan to face prosecution for his crimes that involved 113 cases and 46 victims. The group of 7 criminals worked together to fleece more than 12 million baht from victims.
Members of the Japanese crime ring would call potential scam victims impersonating police officers, gaining their trust, and telling them they were doing an investigation and need to examine the victim's bank details and accounts. By being persuasive, the criminals would be given full access to bank accounts, pin numbers, and personal information. They would also send a partner to the victim's home to do an inspection that was actually a chance to steal their ATM card.
When the Japanese scam gang was busted, Michuma avoided capture and fled Japan. Thailand is a popular country to escape to, with many wanted criminals hiding within its borders. Immigration police asserted that they are closely monitoring foreigners currently living in Thailand, especially those who are suspected of dabbling in illegal activities.
SOURCE: Chiang Rai Times
Want more from the Thaiger family?
📱 Download our app on Android or iOS for instant updates on your mobile
📧 Subscribe to our daily email newsletter
👍 Like/Follow us on Facebook
🔔 Subscribe to or Join our YouTube channel for daily video updates
Police step up border patrols and checkpoints, arresting 49 illegal migrants today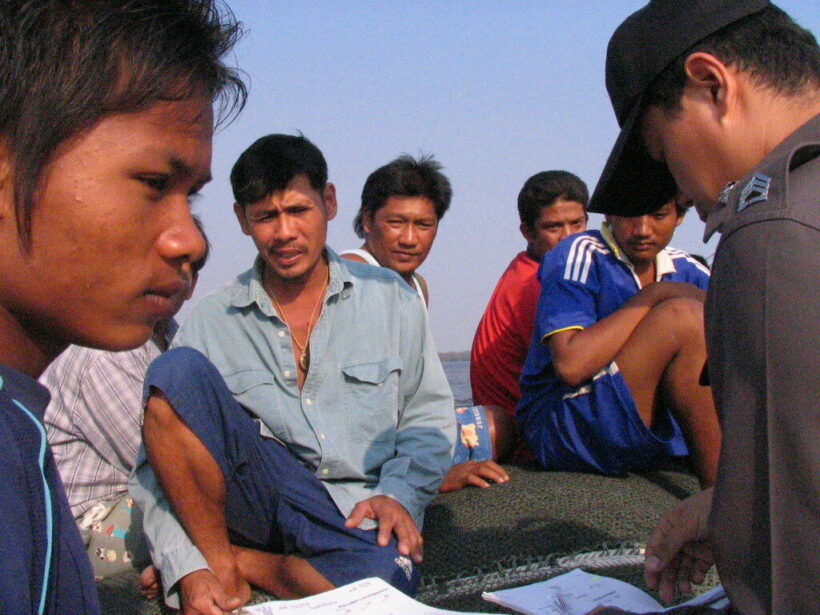 Police are stepping up border checkpoints and patrolling as 49 more illegal migrants from Myanmar are arrested today. In the North, Trairong Piewpan, deputy commissioner of Provincial Police Region 6, says checkpoints have been set up along the roads, waterways and natural foot trails in an effort to block all possible channels for illegal border crossings from Myanmar. In Songkhla, a southern border province, combined police units were deployed heavily among the mountainous areas of the border with Malaysia, to stop border crossings.
The border crossings bring fears of the Indian and South African Covid-19 variants, as well as more infections of the original virus. Yesterday, 10 Burmese job seekers were arrested after crossing over the Malaysian border and into Thailand. And, today, 49 illegal Burmese migrants and 3 guides were arrested near a border village in Lat Ya province. None of them were carrying travel documents.
Soldiers in PPE suits took their temperatures, with none displaying a fever. The illegal border crossers said they had walked 3 days along natural trails from Dawei to the Thai border. They were to pay 13,000-20,000 baht each in brokerage fees for jobs in Thailand, but say they had not made a payment yet. The 3 guides were charged with human trafficking as well as illegally entering the Kingdom and violating the emergency decree. The others were charged with the same offenses minus the human trafficking. Police say they were given food and water before being handed to the Muang district police to face legal action on the charges detailed above.
It has not been disclosed whether the migrants were tested for the Covid-19 virus, but we will update the information if more is given concerning the migrants' virus status.
Meanwhile, Thailand reported 1,630 new Covid-19 cases and 22 coronavirus-related deaths today. There are now 29,376 active Covid-19 cases. Since the start of the pandemic last year, the CCSA has reported 85,005 Covid-19 cases and 421 Covid-related deaths.
Want more from the Thaiger family?
📱 Download our app on Android or iOS for instant updates on your mobile
📧 Subscribe to our daily email newsletter
👍 Like/Follow us on Facebook
🔔 Subscribe to or Join our YouTube channel for daily video updates
Third supsect arrested in bomb attack of Maldives ex-president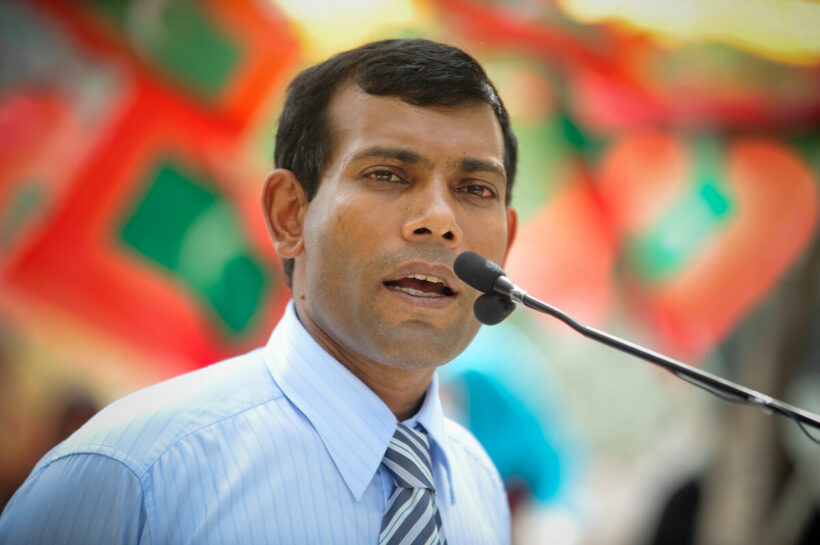 After a bomb attack in the Maldives attempting to assassinate former president Mohamed Nasheed, police have arrested a third suspect. The Manhunt has continued in the Maldivian capital city of Malé as the police appealed to the public for any information they may have about another suspect. Religious extremists have been blamed for the attempt on the former president's life.
Police did not release any details about the person that they arrested other than to confirm that they believed him to be connected to the bombing attack on Thursday. The bomb had been attached to a motorcycle that was parked near the Maldives ex-president's car, and the owner of that motorcycle along with the second man was already arrested yesterday.
Mohamed Nasheed was not killed by the bomb detonation as he walked to his car, but he was seriously injured and has been hospitalized since the blast. The explosion injured 3 other people including one British national. The ex-president is now the Maldives parliament speaker and his family has tweeted updates about his condition since the bomb blast. He was moved from requiring life-support to intensive care yesterday after removing shrapnel from the blast in a 16-hour surgery. Doctors say one stray piece just barely missed his heart.
Nasheed had been the first democratically elected president of the Maldives in 2008 after decades of one-party rule. But a military coup in 2012 overthrew the government and ended his presidency. He was widely applauded for his progressive push for democracy and climate activism. The Maldives is a collection of 1,192 coral islands with no mountains, making it the lowest nation on Earth at just 1 metre above sea level on average. Nasheed's pleas for action become a powerfully effective voice against climate change that could submerge the entire country he led.
Officials from the ex-president's Maldivian Democratic Party have accused religious extremists of the attack believing that it could be politically motivated. But as of now, no group has claimed responsibility. The Maldives is mostly Muslim and has had problems in the past with an Islamic State recruiter injuring 12 Chinese tourists with a homemade bomb in 2007 and sending local recruits to Syria in 2019.
SOURCE: Bangkok Post
Want more from the Thaiger family?
📱 Download our app on Android or iOS for instant updates on your mobile
📧 Subscribe to our daily email newsletter
👍 Like/Follow us on Facebook
🔔 Subscribe to or Join our YouTube channel for daily video updates
Murder of Thai wife may have been 2nd attempt by US man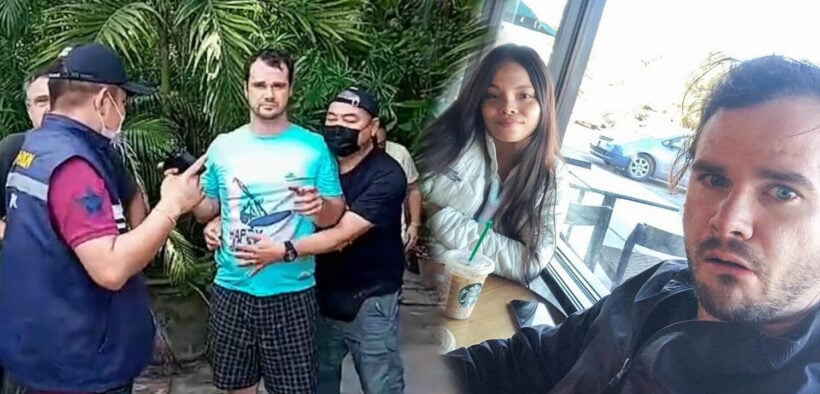 The American man accused of the murder of his Thai wife in Chiang Mai has now confessed to the brutal crime. And it may not have been the first time he tried to kill her. The 32 year old man, who was a computer programmer in the United States, admitted that he killed his wife while she was 3-months pregnant. Jason Matthew Balzar is now in custody at Muang Nan police station and has reportedly told police that he stabbed his wife Pitchaporn "Som O" Kidchob in the chest with a knife while she slept.
Police said after stabbing his wife, Jason put her body in a plastic bag and dumped it on the side of the road on Ban Srikerd-Samun Road, about 10 kilometres from their rented home at Tambon Chaiyasathan in the Muang district. A crime re-enactment was held at their home, a common occurrence in Thailand for police to piece together criminal acts and record details.
The murder was not Jason's first accusation of violent crime, with details surfacing of his 2019 conviction for threatening to murder a woman in the US. There is unconfirmed speculation that the victim of that attack was the same Thai wife murder victim, but in Colorado domestic violence cases withhold the names of victims.
He was sentenced to 2 years of probation after an attack in Longmont, Colorado that was originally charged as attempted murder, but lessened due to a technicality. According to the arrest report, Jason attacked her after she refused sex, hitting her head and pointing a gun at her, which fired near her head. He was again arrested for violating his probation by possessing 73 guns in December 2020.
After confessing to killing his pregnant Thai wife, Jason is being charged with the murder and with concealing her body. The American man claimed that he decided to kill her in her sleep because he was upset that she wanted to leave him. The couple had plenty of rough patches with frequent arguments being common in their household.
The victim's family don't believe the murder was a sudden crime of passion. Her sister and mother said they have often seen him carrying a knife.
SOURCE: Bangkok Post
Want more from the Thaiger family?
📱 Download our app on Android or iOS for instant updates on your mobile
📧 Subscribe to our daily email newsletter
👍 Like/Follow us on Facebook
🔔 Subscribe to or Join our YouTube channel for daily video updates