Cross-border drug trafficking is a "leading concern"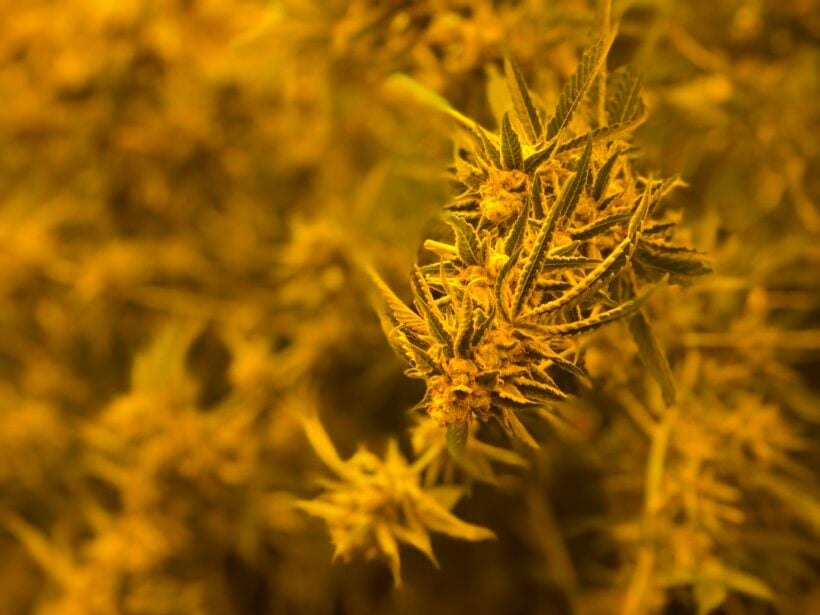 Thousands of people have been arrested since October for drug trafficking in Northeast Thailand. Methamphetamine and cannabis cross the Laos and Cambodia borders into Thailand and make their way down to Bangkok other parts of Thailand. According to Bangkok Post, the issue has now become a leading concern for Justice Minister Somsak Thepsutin.
18,360 people were arrested from 17,685 cases between October 2019 and March 2020, the Post reports. Many of the cases were made in Ubon Ratchathani, a north eastern province near the Laos and Cambodia borders.
While methamphetamine and marijuana come over land borders, ecstasy is typically flown in from European countries, most from the Netherlands. From October 2019 to March 2020, the Airport Indiction Task Force, or AITF, seized a total of 105,382 ecstasy pills. 2019 was reportedly Thailand's worst year when it came to the importation of illegal ecstasy.
It's safe to say the border closures have probably lowered the amount of illegal drugs smuggled in. Thepsutin says drug smugglers at the Laos and Cambodia borders are trying different ways to get around the border closures. Some transfer money first and then pick up the drugs later, in a so far undisclosed manner.
Back in March, the government sent out three patrol boats t0 Laos and Myanmar to tackle the blossoming drug trade around the Golden Triangle. The region borders northern Thailand, the Shan state in northern Myanmar and parts of Laos. Methamphetamine and heroin are illegally shipped into Thailand on the Mekong River.
SOURCES: Bangkok Post | Bangkok Post | Bangkok Post
Keep in contact with The Thaiger by following our
Facebook page
.
Intoxicated navy officer fatally shoots police rescuer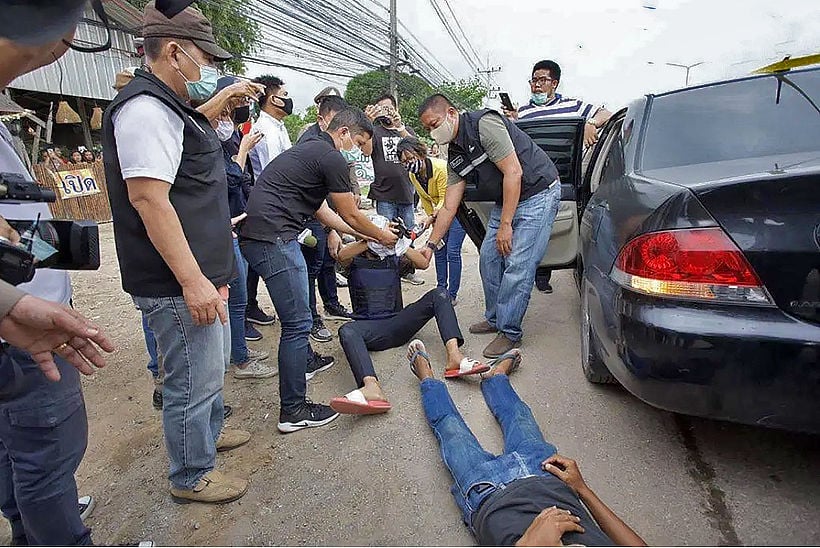 A police volunteer in Chon Buri province's southern Sattahip district was fatally shot when he tried to rescue a heavily intoxicated navy officer from his flipped vehicle. A bystander was also shot and injured. Police were alerted to the incident at around 2am. When they showed up they found 33 year old Rit-rong Yasawut, fatally injured, with inebriated 23 year old Jirat Katanyoo laying next to him.
Also at the scene was 50 year old bystander Adun Chansaeng, the owner of a nearby restaurant, nursing a gunshot wound on his right arm, and the soldier's girlfriend 23 year old Sutthina Wuttichai. She told police Jirat was drunk before driving, which resulted in him flipping the car. When Rit-rong showed up to try and rescue him, Jirat began firing at him.
Jirat had been shot 3 times in the chest and twice in the arm, and succumbed to his injuries at Somdej Phranangchaosirikit Hospital, where the others were also taken for treatment.
Police believe Jirat may have been so drunk that he started hallucinating that the rescuer was coming to attack him.
He faces charges of intent to murder, second degree homicide, brandishing a firearm in public and drunk driving. He remains in police custody and the Thai Navy has also been involved in the investigation. The case will be prosecuted by the Chonburi Military Court.
SOURCES: Nation Thailand | Thai Examiner | The Pattaya News
Keep in contact with The Thaiger by following our
Facebook page
.
Pathum Thani police hunt "100 million baht auntie"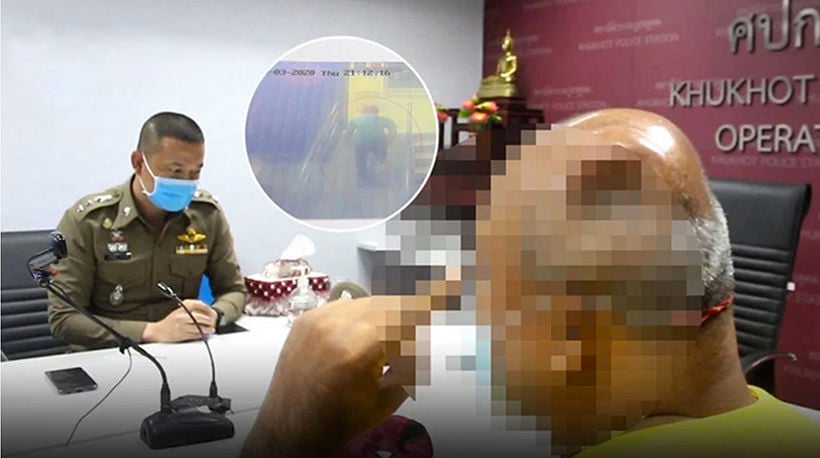 Police in Pathum Thani, just north of Bangkok, are tracking down a mysterious loan shark known as "Mrs. Millionaire" to face charges that she hired a man to beat a vendor who owed her money, leaving him with permanent brain damage. The woman, whose age is estimated at around aged 65-70, dresses plainly and carries a large rubbish sack around, which reportedly contains the cash she lends to traders in local markets, including the one outside the Zeer Rangsit IT centre where the March 12 attack occurred.
Despite her modest appearance, she's been dubbed the "100 million baht auntie" and linked to a gang which employs violence to chase down unpaid debts.
63 year old Weerapat Kampiranon, who's run a market stall outside Zeer Rangsit with his wife, selling crab fried rice for the past 8 years, complained to Kukot police last week about the assault, which took place as he and his wife were packing up for the day. He had been in a coma for months.
The couple later addressed the media with celebrity lawyer Ronnarong Kaewpetch, who demanded Pathum Thani police explain why loan sharks were able to ply their trade freely around the market, even after the government told them to drive "informal lenders" out of business during the Covid-19 virus epidemic.
Weerapat says he was getting on his motorcycle while his wife went to the toilet when the attack occurred. A man wearing a cap and face mask hit him 4 times over the head with a heavy object, leaving him with internal bleeding and temporary loss of brain function, requiring 2 months' hospitalisation.
His wife says she heard the sound of her husband being struck and raced out in time to see the attacker, who fled the scene. Pointing to a large caved-in area on the side of his head he told police he can't remember much about the attack.
"Doctors say I have lost 10% of my brain capacity and the damage is permanent. I had to re-learn how to walk, and still stammer a bit."
Weerapat's wife says the past months were gruelling – medical bills for his care came to 100,000 baht, which they raised from relatives.
"He was in critical condition for 4 nights, and I wasn't sure he'd make it. I was worried about losing the mainstay of my life. It was like bringing up a child. He had to start again."
Weerapat said "100 million baht auntie" has many customers in the marketplace outside Zeer. He borrowed an initial 60,000 baht from her in late 2016 as he wanted to sell T-shirts and open a new branch of his stall. She charged monthly interest of 10%. He carried on borrowing and his debt at one point reached 80,000 baht, though she agreed to halve the interest 2 years ago when the economy soured.
Ronnarong, the lawyer, says Zeer Rangsit is well known for its loan shark lenders. Police have issued a 10,000 baht reward for information leading to auntie's arrest, but say they've been unable to establish her name and know little about her. They say she's unlikely to be as wealthy as her nickname suggests nor attached to any gang.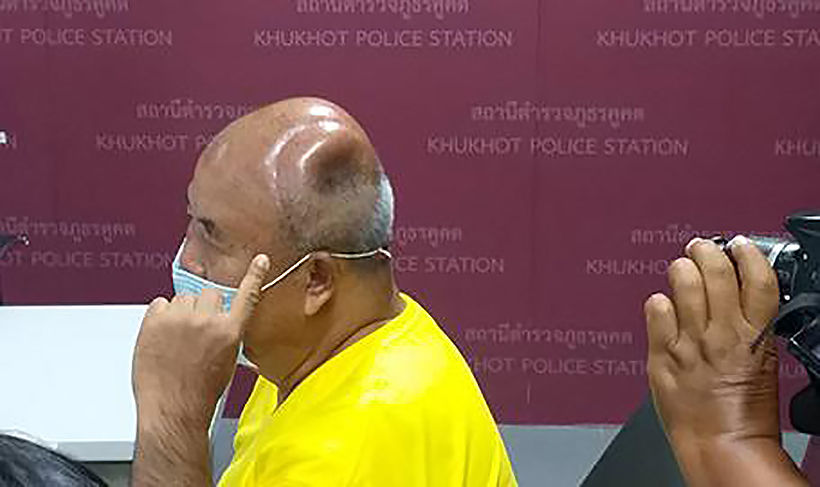 SOURCE: Bangkok Post
Keep in contact with The Thaiger by following our
Facebook page
.
Man arrested for triple fatal shooting in Nakhon Phanom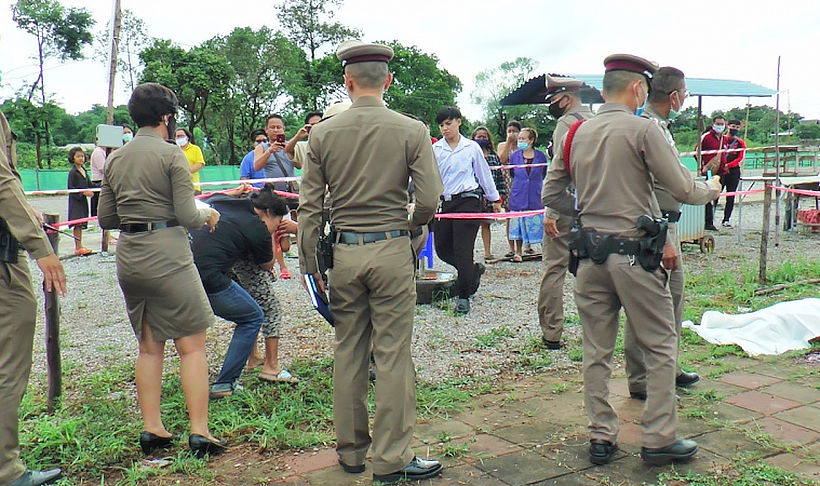 Police in the Isaan's Nakhon Phanom have arrested a man for the shooting death of his wife and 2 of her family members. The suspect reportedly confessed he acted out of jealousy after learning his wife wanted to return to her ex-husband.
41 year old Noppadol Nuamsamlee was arrested shortly after the fatal shooting of his wife, 23 year old Sujittra Chiangbai, her sister, 25 year old Jittra Chiangbai, and their mother, 45 year old "Lawan," in Muang district yesterday afternoon. Police conducted a re-enactment this morning, a standard procedure in Thai police investigations.
Authorities say the incident began after Noppadol and his wife left their house to go shopping. While driving his pickup truck, Noppadol demanded to know why his wife was still in touch with her ex-husband, with whom she had a 5 year old son.
After stopping on the roadside, he allegedly assaulted his wife, who phoned her sister for help. When Jittra and her mother arrived, Noppadol allegedly fired at them as they tried to intervene. He then fired 2 shots at his wife before fleeing. All 3 women died at the scene. Police later arrested the suspect on the road.
During questioning, the suspect reportedly admitted he shot the women "in a fit of jealousy". He told police he became angry after finding records of chats between his wife and her ex-husband on her mobile phone.
Noppadol, a resident of Bang Lamung district in Chon Buri, was due to appear in Nakhon Phanom provincial court today to face charges of murder and carrying a firearm in public. Police say they will oppose bail.
60 year old Paijit Chiangbai, who lost his two daughters and his wife, says he never imagined Noppadol, who had lived with his younger daughter for a year, could have shot his family. He says he arrived at the scene shortly after the shootings and Noppadol pointed the gun at him and threatened to fire if he tried to intervene. He says he will never forgive the suspect and doesn't want him released on bail.
Paijit also says he never thought his daughter would return to her former husband, as they had been separated for a long time and he already had a new family. Noppadol also has an 8 year old daughter from a previous marriage.
25 year old Ratchadaporn Thongkhlee, a friend of Jittra, claims the suspect had earlier threatened to shoot her and Jittra.
SOURCE: Bangkok Post
Keep in contact with The Thaiger by following our
Facebook page
.