Class bully shot dead at school reunion in Thailand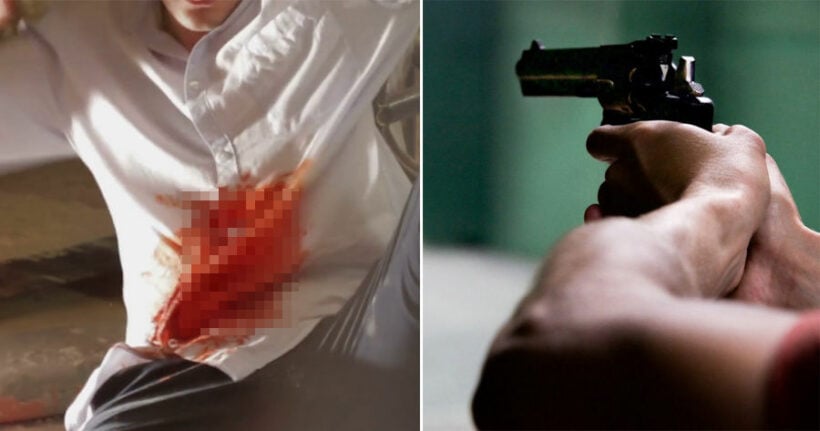 PHOTOs: Worldofbuzz.com
A man attending a school reunion in Ang Thong, central Thailand, has taken revenge on the pupil who bullied him over 50 years ago, by shooting him dead at the event.
Thanapat Anakesri, a 69 year old retired Marine, confronted Suthat Kosayamat, also 69, at the end of an evening of eating, drinking, and reminiscing, and reminded him of how he bullied him when they were both 16.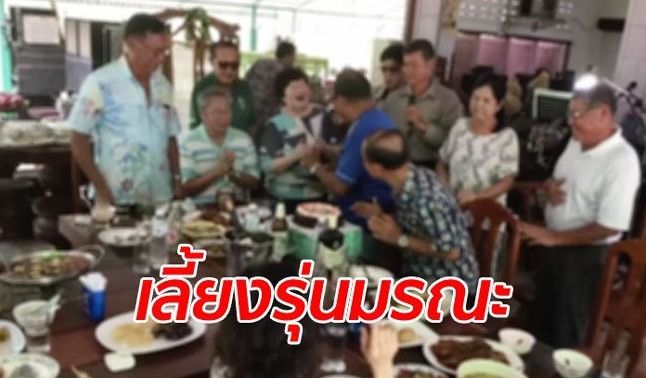 Thanapat asked Suthat, a tailor, to apologise but Suthat said he couldn't remember what had happened between them and suggested they forget it. This only served to anger Thanapat further, and he drew a gun and shot his former classmate before running away.
Suthat was rushed to hospital, where he was later pronounced dead.
The event organiser, and class of 1966 president, Tuean Klakang told police that while Thanapat would often complain about Suthat, he didn't believe the issue was that serious.
"Thanapat would get drunk then often talk about how angry he was about being bullied by Suthat. He never forgot about it. But as these things happened such a long time ago, I would never have imagined that he would have killed his friend like this. We are all shocked by it."
An arrest warrant has been issued for Thanapat on charges of murder, with a police search underway to find the fugitive, who is believed to be in a neighbouring province.
Meanwhile, Suthat was given a traditional Buddhist funeral with grief-struck friends and family paying tribute to the victim.
SOURCE: Pattayaone.news
Keep in contact with The Thaiger by following our
Facebook page
.
Never miss out on future posts by
following The Thaiger
.
Activist lawyer arrested after questioning Monarchy's role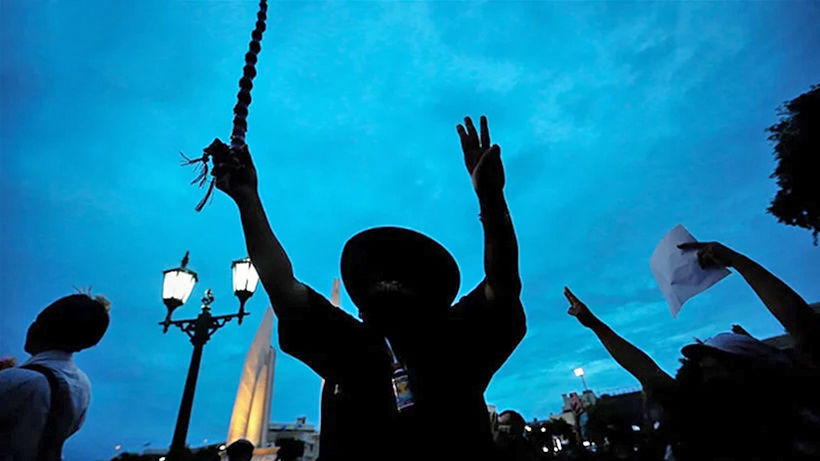 34 year old Thai activist and civil rights lawyer and Arnon Nampha was arrested this afternoon for "sedition" and "breaching the emergency decree". He was apprehended in front of his Bangkok condominium at around 2pm, according to the head of Thai Lawyers for Human Rights, Yaowalak Anuphan. He is currently in police custody.
"Arnon can only be detained no more than 48 hours before he has to be presented to the court. Then, he will likely seek bail."
Earlier today, Arnon posted a photo of his arrest warrant on social media. The warrant accused him of committing seditious acts under article 116 of the Criminal Code, which carries a maximum penalty of 7 years in prison. He is also charged with defying the Emergency Decree, which bans large gatherings (the provision banning gatherings expired on August 1).
The charges followed his speeches on Monday calling for a reform of the Monarchy. Arnon couldn't be reached for comment.
Yaowalak says the warrant named Arnon as the seventh suspect, suggesting his arrest is part of a larger crackdown on pro-democracy activists. Thai Lawyers for Human Rights says at least 1 other activist has also been also arrested.
The group identified him as Panupong Jadnok, the activist who was arrested when he tried to hold up banners protesting PM Prayut Chan-o-cha's visit to Rayong province last month.
SOURCE: Khaosod English
Keep in contact with The Thaiger by following our
Facebook page
.
Never miss out on future posts by
following The Thaiger
.
Armed teens terrorise Buri Ram village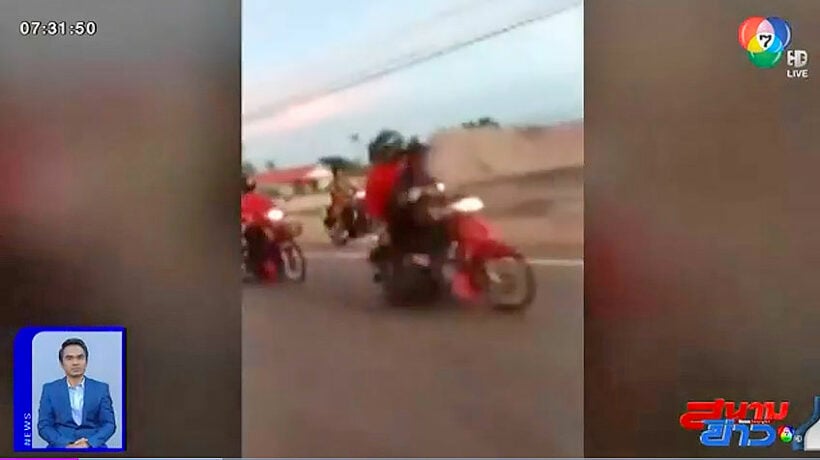 Video emerged yesterday of a gang of youths, dressed in school uniforms, marauding through Khok Mai district in Isaan's Buri Ram province on motorbikes and firing guns. Initial investigation revealed that the gun-happy gang had done this before, riding into Laluad village and attacking residents by throwing objects at them and firing into in the sky.
Officers retrieved footage from surveillance cameras at the scene and proceeded with legal action. 38 year old Namkhang Phuangmalee, the woman who recorded the video clip revealed yesterday, said these same schoolboys had shown up at the village several times, intimidating locals by firing weapons.
47 year old villager Praneet Phuangmalee urged officers to prosecute the gang so nobody gets hurt should the gang become even more aggressive.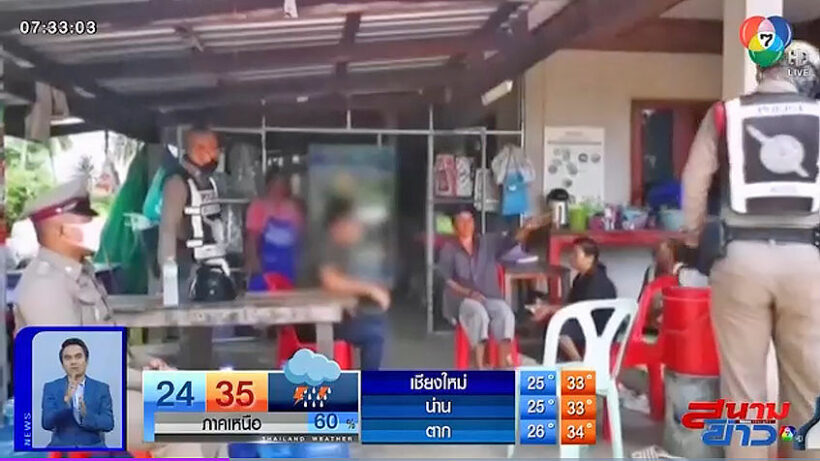 SOURCE: Nation Thailand
Keep in contact with The Thaiger by following our
Facebook page
.
Never miss out on future posts by
following The Thaiger
.
The phone of a key witness in the "Boss" case was stolen and destroyed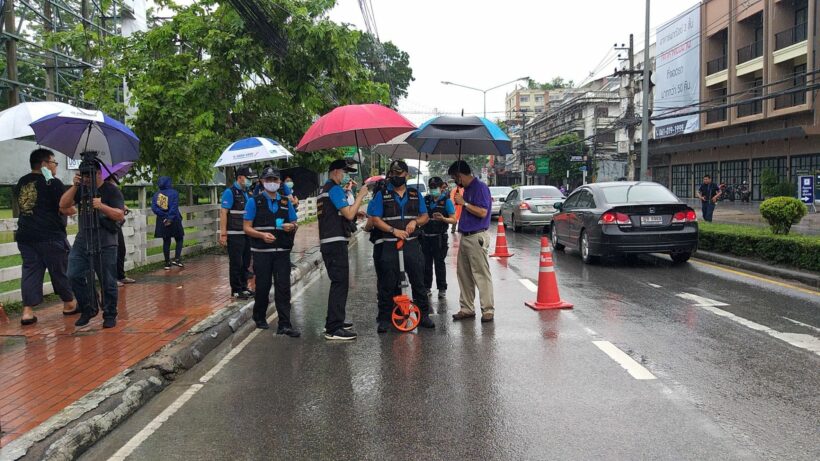 It's now been revealed that the phone of a key witness in the Boss Yoovidhya hit-and-run case was stolen and destroyed after the witness died in a Chiang Mai traffic incident last week. It's the latest in a long list of wtf moments in the botched 8 year long investigation.
40 year old Jaruchat Madthong died last Wednesday after colliding with another rider on his motorcycle. The man's phone went missing, again triggering outrage and public doubt that it could have been stolen to destroy vital evidence.
Jaruchat Madthong was one of 2 new witnesses that have turned up, claiming that they were following Boss's car on September 3, 2012 when his Ferrari ran into the back of 47 year old duty policeman, Wichian Klanprasert in the Thong Lor area of Bangkok. The policeman died after being dragged 100 metres along the road.
The 2 witnesses emerged only recently and were used as evidence for the Office of the Attorney General to drop the most serious charge against Boss, that of "reckless driving causing death". Jaruchat and the other 'key' witness told investigators that they saw the policeman's motorbike veer in front of Boss's car and said that the Ferrari was travelling under the 80 kilometre per hour speed limit, a lot slower than the alleged 177 kph that forensic investigators ascertained was the car's speed following the incident.
That dropping of charges is now officially under review by an independent panel after the PM intervened and ordered the situation be reviewed.
Police and independent investigators yesterday questioned Jaruchat's employer, a former Chiang Mai senator Chuchai Lertpongadisorn. They discovered that Chuchai's PA, known as "Lan", had stolen the phone and destroyed it. This was reported to the media by the head of the Chiang Mai chief of the local investigation. But the investigation heard that Lan had removed the sim card from the phone and left it outside Jaruchat's house.
Questions are now raised why the phone of a key witness in a high-profile hit-and-run case was not immediately impounded following the collision and death of the man.
Lan claimed he was close to Jaruchat and had stolen the phone because he did not want to be linked with the hit-and-run case as he was running in a local election, according to police. Lan told investigators that he stole the phone from the hospital where Jaruchat was taken following the road incident.
Jaruchat's mother was called to listen to his testimony, after which police charged Lan with theft. Initial investigation of Lan and his family's financial history found nothing suspicious, said police.
"The sim card will be examined for any information that links Lan with the case."
SOURCE: Nation Thailand
Keep in contact with The Thaiger by following our
Facebook page
.
Never miss out on future posts by
following The Thaiger
.